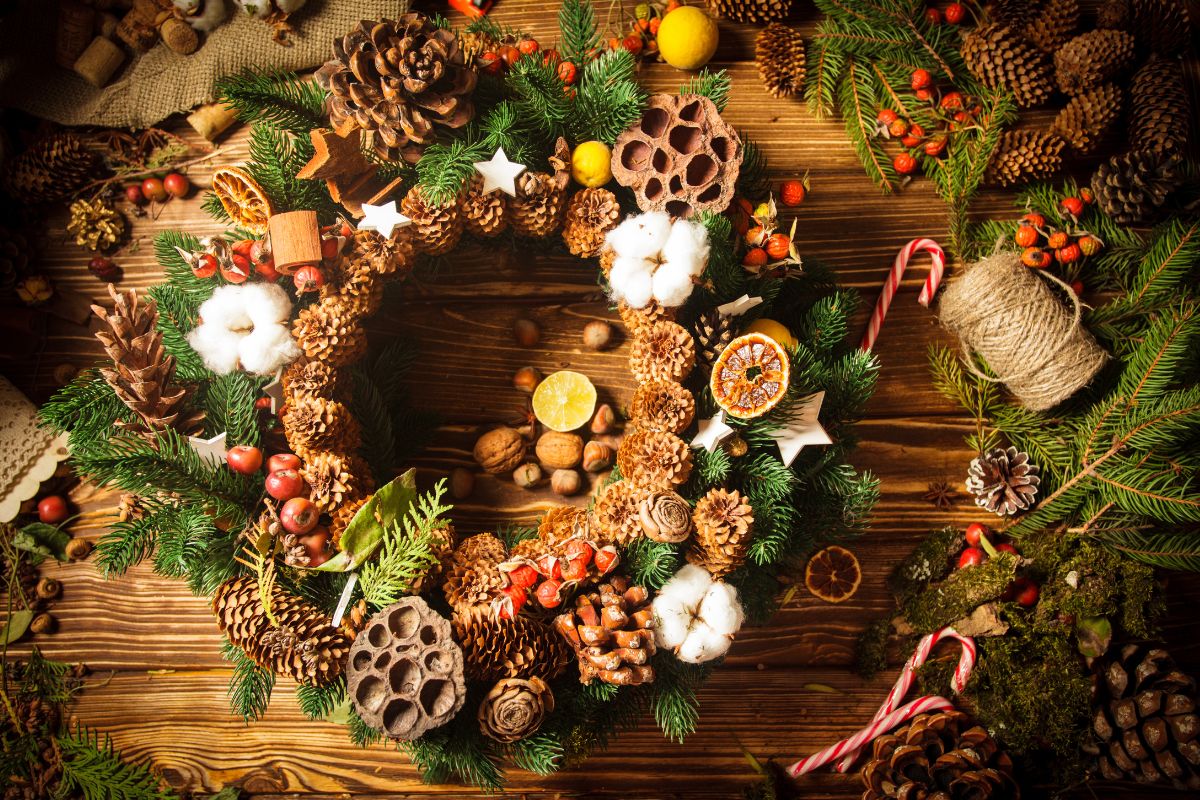 The 12 Days of Christmas
This Christmas let's focus on personalized gifts and making time for one another. Christmas is a time for giving and sharing. Why not spend time creating individualized gifts for loved ones, neighbours, friends, and teachers? Gather together to bake cookies and make crafts as gifts created with love and care. Make sure to add in quality time with loved ones too. Be intentional this year by showing love and spreading cheer by creating moments of joy to remember for years to come! Christmas is a time for love, family, and friends. Spread holiday cheer by keeping close to those ones you love and sharing personalized gifts with others. Check out our ideas on how you can celebrate the 12 days of Christmas this year!
Day 1: Waterless Snow Globes
Snow globes are a classic Christmas decoration and a great craft for kids! Without using water, they are easy and rather quick to put together. Canning jars work well for this craft. There are many little Christmas figurines you can find at your local dollar store to put in your snow globes, such as miniature trees. Use a hot glue gun to glue your figurines to the lid of your jar. Add in some fake snow, glitter, and maybe some smaller ornaments. Close up your jar and shake it around and watch the snow fall! Have fun and be creative!
Day 2: Waxed Amaryllis Centerpiece
Waxed Amaryllis are the perfect gift for everyone. Whether you are a seasoned gardener or new to the gardening scene, this gift will bring joy to any home. There are many ways to display your amaryllis in your home. You can create a stunning centerpiece by placing your amaryllis bulb in the middle of greenery collected from just around your home! If you don't live near an area where you can source some evergreen pieces, Christmas tree vendors usually give away the cut-off lower tree branches. Take a winter walk through a local park and grab some pinecones and buy twinkle lights for the display too! Get your kids involved in creating this gorgeous centerpiece. 
Day 3: Visit a Christmas Tree Farm
Bundle up, grab some hot cocoa, pack the whole family into the car, and head out to a Christmas tree farm! This is a great way to get the kids outdoors, learn about gardening and experience the joy of picking out your own Christmas tree. If you're feeling extra festive, collect some extra branches from the tree farm to use for a wreath or other creative Christmas craft. Handpick your perfect tree to bring home and decorate.
Day 4: Handprint Ornament
Personalized gifts from your children to aunts, uncles, and grandparents are a delight. Family members will cherish this homemade ornament for years to come. Create a handprint ornament with their child's hands and paint it with festive colors. Use clay, paper, or globe ornaments to create this special gift! Remember to make a couple extra for your own tree and a keepsake for your little one that they can place on their own tree in years to come.
Day 5: Paperwhite Planter
Paperwhites are elegant flowers to add to Christmas decor. Purchase a festive planter and plant your pot of Paperwhites. Not only will it bring the beauty of gardening indoors, but it will also fill the air with a sweet scent. Popular varieties to choose from are the sweet-smelling Paperwhite Ziva, Paperwhite Erilcheer, Chinese Sacred Lily, and the unscented Paperwhite Inbal.
Day 6: Make Mulled Wine
This classic winter beverage is great for Christmas parties and holiday dinners. It will fill your home with the fragrance of warming spices like cinnamon, cloves, and orange zest. Check out our holiday drink beverage blog for a fantastic recipe!
Day 7: Fresh Wreath
Create a fresh wreath using gardening ornaments like pinecones, holly berries, and evergreen branches. You can even add some extra sparkle with festive ribbons and twinkle lights. Personalize it with your own unique style!
Day 8: Go to a Light Show
Many local parks offer light shows and other festive activities to get into the holiday spirit. It's a great way to spend a winter evening with family and friends, while also taking in some seasonal sights. Additionally, check out your local newspaper for a list of houses in your community with the best light displays!
Day 9: Visit a Christmas Market
Visit a local Christmas market to find special teacher gifts, festive gardening ornaments, and charming crafts. You can even sample some of the delicious treats and sip on warm drinks while you shop. It makes for a fun night out for the whole family – make sure to dress warm!
Day 10: Dried Orange Garland
Add the aroma of fresh zesty oranges to your home this holiday season with dried orange garlands! This on-trend craft is a great way to make your home decorations unique and special. All you need are oranges, twine, and some simple tools. Slice your oranges into 1/4 thick slices and bake for 3 hours at 250 degrees (make sure to flip them every 30 minutes or so). After your slices have cooled, simply string them on twine!
Day 11: Make Christmas Cookies
Christmas baking is on almost everyone's list at this time of year. This year why not make an extra batch for your neighbors, and your kid's teachers? The classic gingerbread man cookies and shortbreads are festive favourites to make with friends and family!
Day 12: Make a Pinecone Craft
Pinecones are easy to find in outdoor winter climates and make excellent crafts for teachers or family friends. There are so many different crafts to make with pinecones. A very simple craft is to gather some pinecones, spray paint them in Christmas colors, add some ribbon, and voila! A Christmas ornament! Another fun craft is making pinecone trees. Glue a wine cork to the base of a pointed pinecone, and paint!
Get into the Christmas spirit with these fun and festive ideas to celebrate the 12 days of Christmas. From making ornaments and cookies to spending quality time with the ones you care about, there are great ways to fill time during this holiday season! Let's get creative and make something special for friends and family!
Merry Christmas!