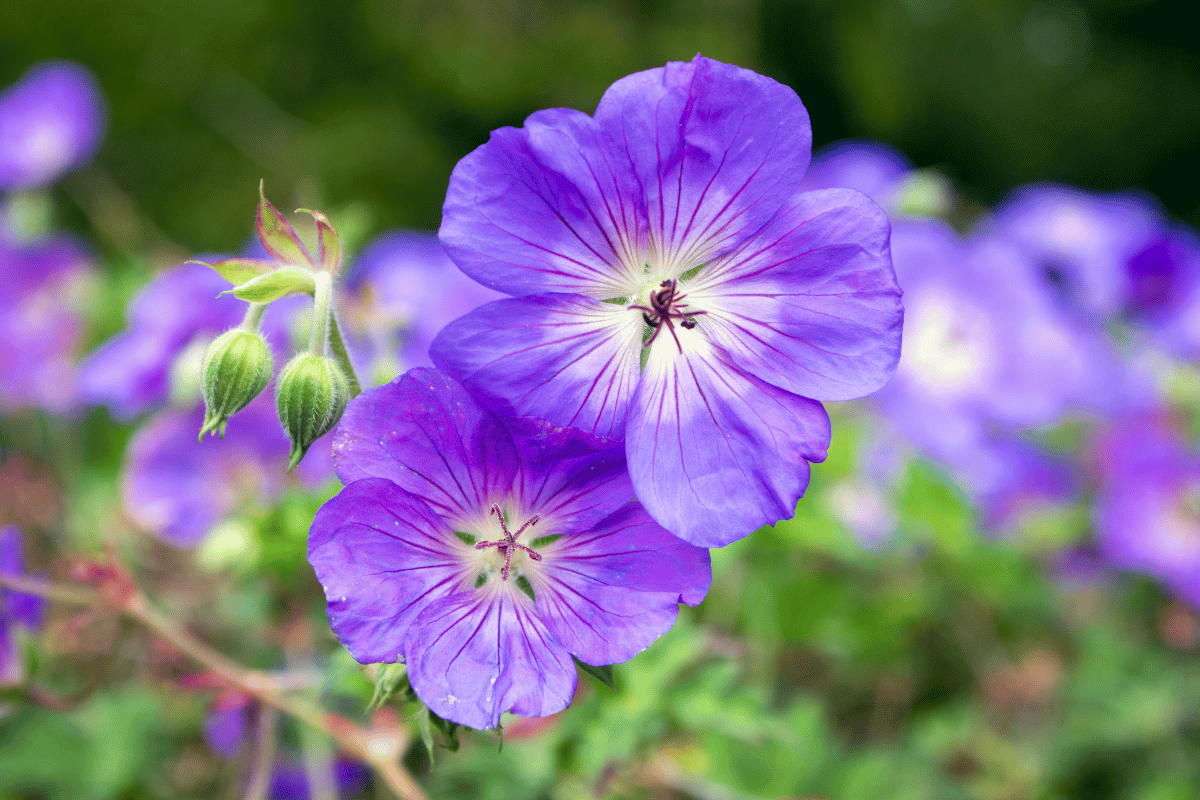 A Quick Guide to Hardiness Zones
Planning your garden space is a fun project but involves a few key considerations. Choosing plants that will thrive based on your hardiness zone is an important step in ensuring success. A hardiness zone is a geographic area with its own range of climatic conditions relevant to a plant's growth and long-term survival. Plants that are considered hardier can survive in a variety of climates, whereas plants that are less hardy or tender may only survive in one or two different zones.
Check out our Canadian Plant Hardiness Map by Zones here.
Here are a few examples of plants you may find in the garden center and their zone hardiness. Each plant should have a tag or packaging on it that will indicate its zone. So, after confirming the zone hardiness of your town or city, you can then plant and care for your selections properly and they will flourish for years in your garden.
Agapanthus Blue Triumphator: Zone 6 to 10
Add some mid-summer fireworks! Lily of the Nile grows to 100 cm (40") and is ideal for growing in mixed borders and large containers. Create an eye-catching display with other complimentary full sun to part shade-loving varieties. If you do live in a colder climate, you will want to protect your Agapanthus Blue Triumphator from heavy frosts and dry winter winds. In the fall when they go dormant, trim back dried foliage and move your containers to a garage or shed to store until spring.
Convallaria majalis: Zone 1 to 7
Convallaria majalis is a perfect choice for a zone 2 climate. Lily of the Valley is a cold hardy plant that loves cool weather in a full to part shade area. Looking for a late spring fragrance? Look no further as Convallaria is perfect for planting in containers and underplanting roses or shrubs as a 20 cm (8") groundcover. Although the bell-shaped blooms may look delicate, Lily of the Valley is very hardy and deer resistant too.
Calamagrostis Lightning Strike: Zone 4 to 9
Looking for a striking grass for your garden? Calamagrostis Lightning Strike is a graceful accent plant to add to mixed borders and large containers. This grass loves full-to-part sun locations and can grow up to 90 cm (36") with a spread to 60 cm (24").
Geranium Rozanne: Zone 4 to 8
Add bright long-lasting color to your garden with perennial Geranium Rozanne. This cranesbill is the perennial hardy cousin of the annual geraniums that fill our hanging baskets in the summer. Enjoy blooms of violet-blue from late spring all the way until mid-fall! These geraniums are wonderful filler plants for full-to-part sun containers and landscaping. Growing to a height of 50 cm (20") Rozanne is highly versatile in a zone 4 garden.
Hemerocallis Fooled Me: Zone 2 to 9
Cold-weather gardens never have to miss out on colour. You won't be fooled by adding Hemerocallis Fooled Me to your garden. Make no mistake, this bright yellow and red perennial can withstand cold climates. With 6" blooms, Fooled Me grows to a height of 60 cm (24"). Enjoy the flowers of this reblooming daylily from June to September in the full to partly-sunny areas of your garden. A highlight of this variety is it belongs to the 500+ Blooms Club! After 3-5 years, this variety will produce 500 plus blooms each season!
Hibiscus Midnight Marvel: Zone 4 to 9
Bring a bright tropical Hawaiian feel to the garden. Midnight Marvel Hibiscus, with its 9" vibrant red blooms and bronzed foliage will attract bees and butterflies to your garden from mid-summer through fall. Midnight Marvel will grow to 120 cm (4 ft) tall and is perfect for full sun to part shade areas in large containers for your patio or lanai.
Hosta Guacamole: Zone 2 to 9
Hostas add amplitude and volume to every area they are planted, which is one of the many reasons for them to be garden favorites. Most hostas perform best in cooler climates with cold winters and warm summers. Hosta Guacamole is a gorgeous variety to add to the garden with lush dark green-edged lime green leaves. This amazing huge hosta thrives in full sun to full shade locations and grows to 60 cm (24") tall and 135 cm (54") across, once mature. Guacamole also offers fragrant lavender-purple flowers blooming from July to August.
Lilium Delicate Joy: Zone 2 to 9
Add some stunning color and contrast to your garden with Lilium Delicate Joy. As an Asiatic type of lily, it thrives in full sun to part shade areas of the garden or patio. Delicate Joy grows to a height of 60 cm (24") and is an ideal choice for growing in containers, mixed borders, and cut flowers. If you are looking for a fragrance-free lily – this is a gorgeous choice for your garden!
Paeonia Coral Charm: Zone 2 to 9a
Bring soft large blooms and sweet scents to the garden with Coral Charm! Growing to 100 cm (40") with 8" blooms, Peony Coral Charm is perfect for cut flowers and sunny mixed borders. These beautiful perennial blooms will grace your garden year after year – lasting even through some of the coldest Canadian winters!  Check out our blog on How to Plant, Grow and Care for Your Peony.
Sedum Autumn Joy: Zone 3 to 9
With its hardy succulent leaves, Sedum Autumn Joy is wonderful in colder climates with hot summers. This stunning 25 cm (10") tall plant is drought tolerant and it can also thrive in zones 3-9. From late July to September, it produces a bright bushel of red flowers. As an added bonus, Autumn Joy is deer resistant! Check out our blog on Drought Tolerant Perennials for additional varieties that can beat the heat!
Keep in mind that in each area across Canada, there can be micro-climates where you can grow slightly more tender plants successfully than your zone indicates. But whichever hardiness zone you live in, there are plants that will work for your garden. If you're still unsure which hardiness zone applies to a certain plant, or which zone you reside in, feel free to ask garden centre staff or email mail@florissa.com and we will be happy to help you. Researching and preparation, before purchasing, is your best bet to ensuring a happy long life for your plants in the garden.