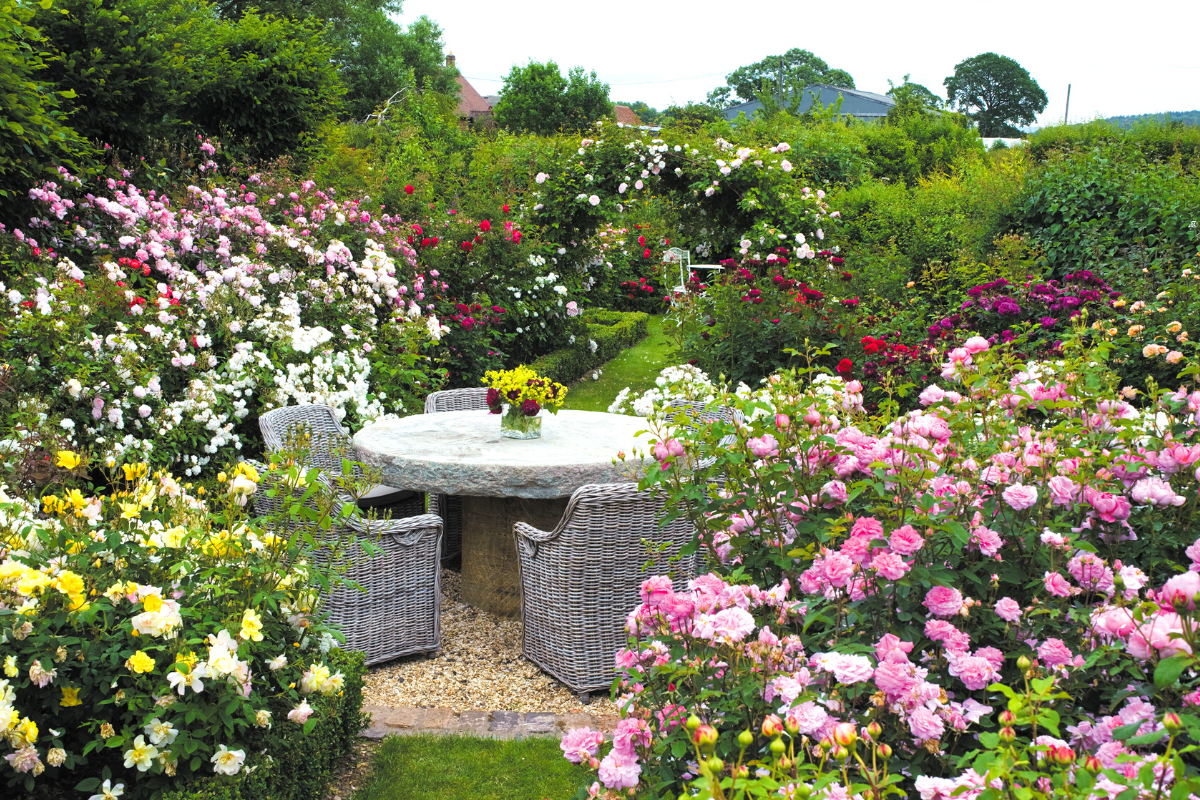 Creating the Perfect Modern English Garden
Are you looking to add a touch of elegance to your home? Do you want to transport yourself into the world of Downton Abbey or Bridgerton? If so, then creating an English garden may be the perfect project for you! Whether you are a new gardener or have years of experience, this type of garden provides opportunities for creativity and self-expression. In this blog post, we will explore some tips on how to create the perfect modern English-style garden. So, grab a cuppa of tea, and let's get started!
Start with the basics: a well-manicured lawn.
To recreate the look of a classic English-style garden it's important to begin with the basics: a perfectly manicured lawn. Start by investing in a great mower and keeping up with regular mowing; this will give you that gorgeous spick-and-span vibe you're after. With proper care and attention, your manicured lawn will be an ideal foundation for other elements to come, like topiary trees and flower beds. If you are really looking to elevate your lawn look, try out some different mowing patterns such as stripes, curves, or even a checkboard style. So, roll up your sleeves, put on some tunes, and get mowing.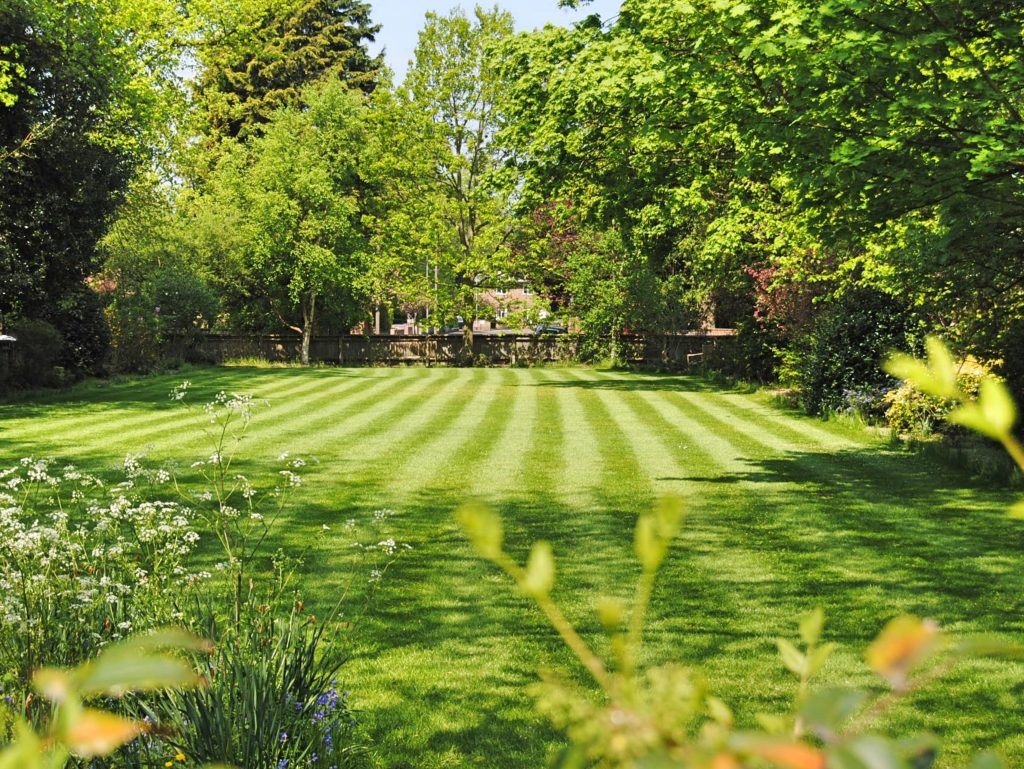 Add flower beds full of English roses.
When it comes to designing the perfect English-style garden, flower beds full of English roses are a must. David Austin roses provide an undeniable romantic charm to your outdoor oasis. This style of rose has been carefully bred in England to display gorgeous colours and soothing scents – no wonder they're so popular! If you want something a bit more dramatic, why not try some climbing English roses? Ramblers quickly climb trellises and walls while shrub roses provide bursts of bright colour to any spot in need of a boost. If you want to know more about picking out David Austin roses check out our blog. If you really want to pay tribute to Downton Abbey through your garden check out Week's Roses Downton line which includes tributes to Anna Bates, Lady Violet, and Lady Rose. So, pick up your trowel and start planting, and before long you'll be transporting yourself straight into the worlds of Downton Abbey or Bridgerton with ease!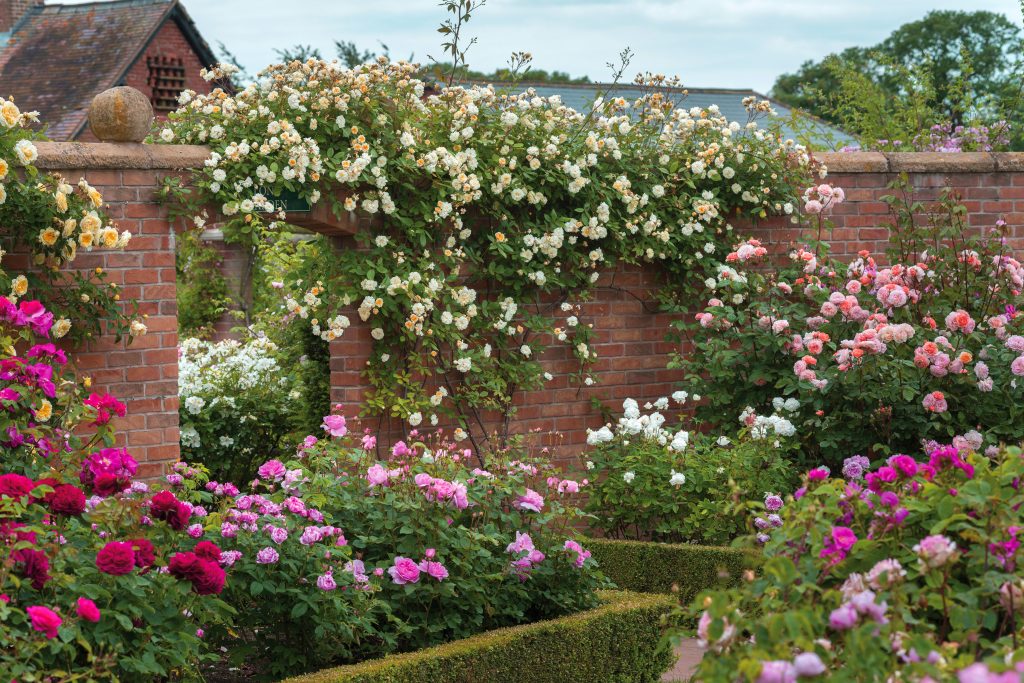 Remember the hedges! Add elements of sophistication.
Remember the hedges when creating the perfect English-style garden! A clean-trimmed hedge of boxwood or spirea, will instantly take your outdoor space to the next level and add an extra air of sophistication. Adding a pyramid shrub-like Japanese Holly Compacta will add just that element of Bridgerton to your garden, think of the garden party scene in your own backyard! Not only do they look beautiful, but they add a certain timelessness to any outdoor space. So don't be afraid to get creative and plant those hedges – you won't regret it!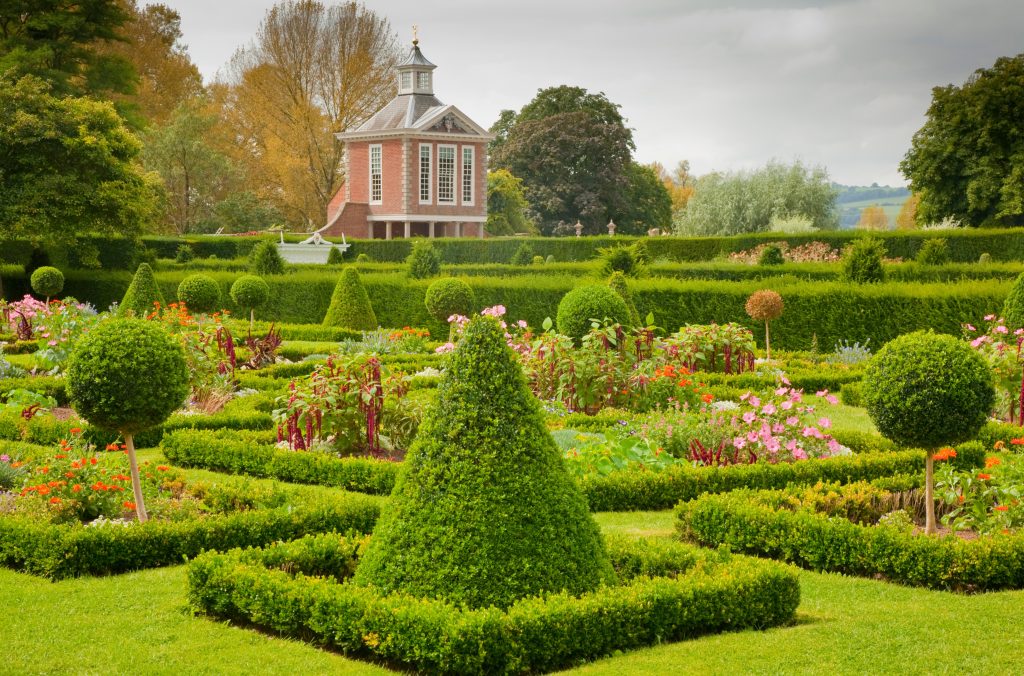 Add bird baths or feeders to attract wildlife.
Add an extra touch of English sophistication to your garden and attract some wildlife while you're at it! Place a few bird baths or feeders throughout the space and watch as feathered friends come flocking right to your door. Once you've got them flocking, why not add roses that attract bees? Check out our post on the best plants to attract bees and birds to your yard this season. Your garden will turn into a wild haven for all sorts of birds, bees, and other friendly creatures bringing extra sounds, sight, and beauty to your outdoor space.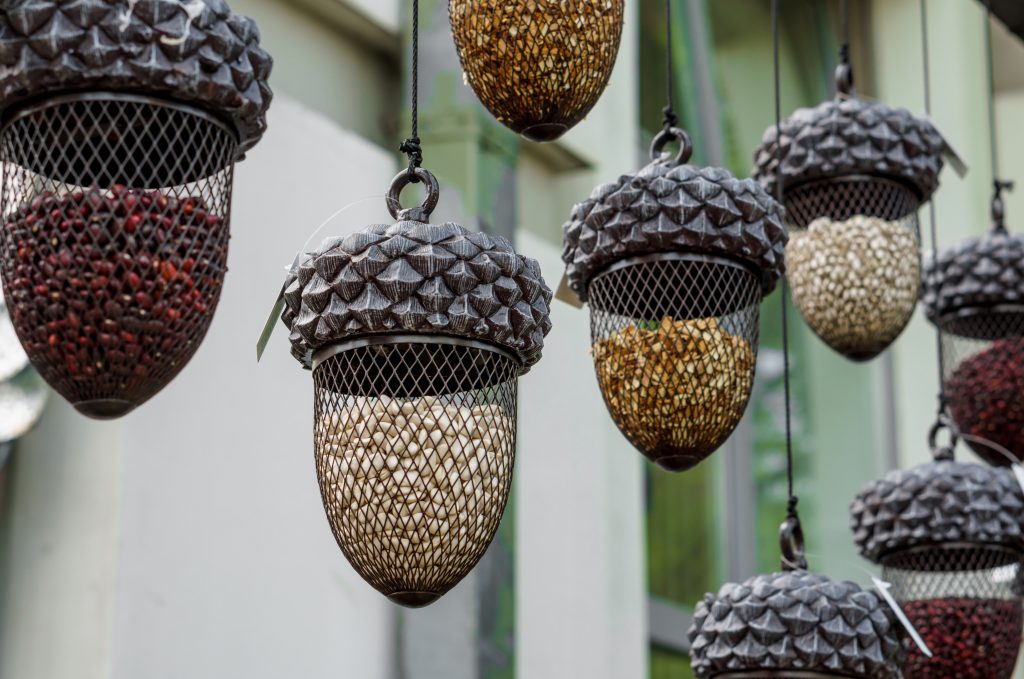 Finally, accessorize with garden furniture and decor that fits the theme
If you're looking to bring the feeling of Downton Abbey and Bridgerton to life, accessorizing your garden is the cherry on top. From stone benches to wicker chairs, acorn birdhouses to Victorian trellises, there are plenty of ways to make sure your garden is fit for royalty. Embellish it with a cheery garden statue or embrace the country manor vibe with rustic wheels and barrels – whatever your style, you're sure to find something special to complete your perfect English-style garden.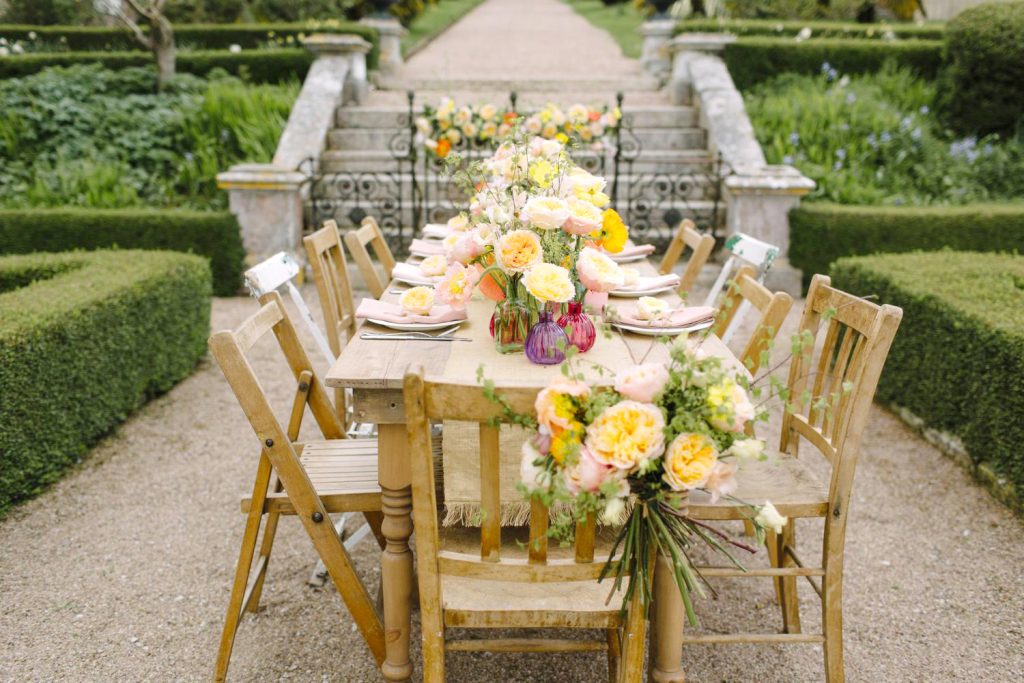 An English garden is the perfect way to add a touch of elegance to your outdoor space. By following these simple tips, you can easily create your own version of an English garden that will transport you into the world of Downton Abbey or Bridgerton. So show us how you are bringing the elegance of the English garden to your backyard by sharing a photo in the comments below!