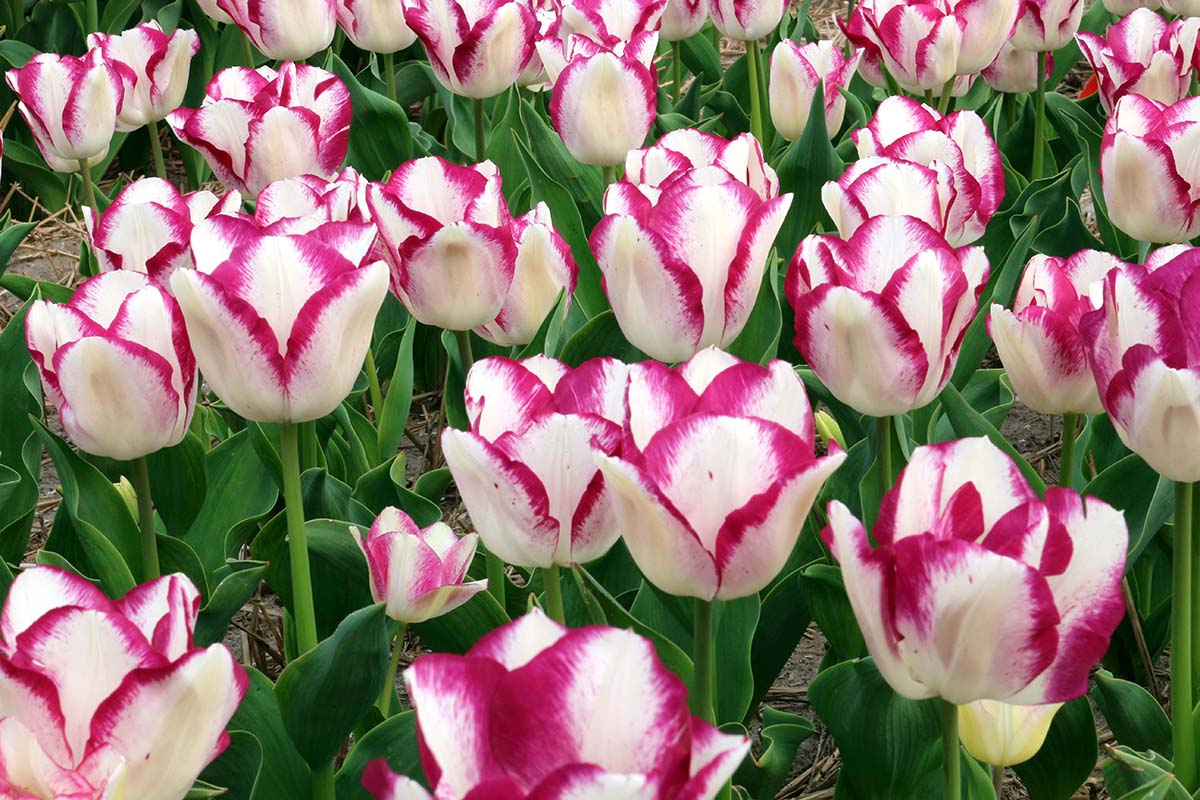 Amazing New Bulbs for Fall!
Now available at a local garden center near you are a wide variety of dazzling new Florissa fall bulbs. Check out our new fall 2019 attractions! Add some of Florissa's new spectacular Colourful Companions for show-stopping spring gardens. We select varieties that are complementary in colour, height, and blooming times so you can leave the guesswork behind.
If you are a seasoned gardener, we also have an expanse of new tulips, narcissus, and other garden accents for your flower beds and containers.
Florissa's Choice: Dancin' in the Sun
This year Florissa's Choice is a lovely mix of fragrant Narcissus. The combination is a blend of orange and white Narcissus which have contrasting sizes. This duo is scented, deer resistant, and naturalizes (blooms year after year). Blooming at a height of 40cm (16") it is ideal for containers, mixed borders, and cut flowers. Blooming in early to mid-spring, it is sure to give a bright and cheery impact to any outdoor space.
Raspberry Meringue
A stunning mix of breathtaking tulips and a soft, delicate Narcissi. The tulip is stunning with its dove-white petals and vibrant vertical purple edges. The split cup narcissus is fragrant with milky white petals and soft yellow light ruffled layers on the inside that make this narcissus such a delightful statement in every garden. Raspberry Meringue will be the envy of the neighbourhood!
Hot Shots
Hot Shots lives up to its dramatic name! It is such a bold collection of tulips that shines ahead of the pack! This combination is a mix of pure red tulips paired with gorgeous buttery yellow blooms with flamed red stripes. Its long-lasting blooms in mid-spring are a welcome treat to every garden.