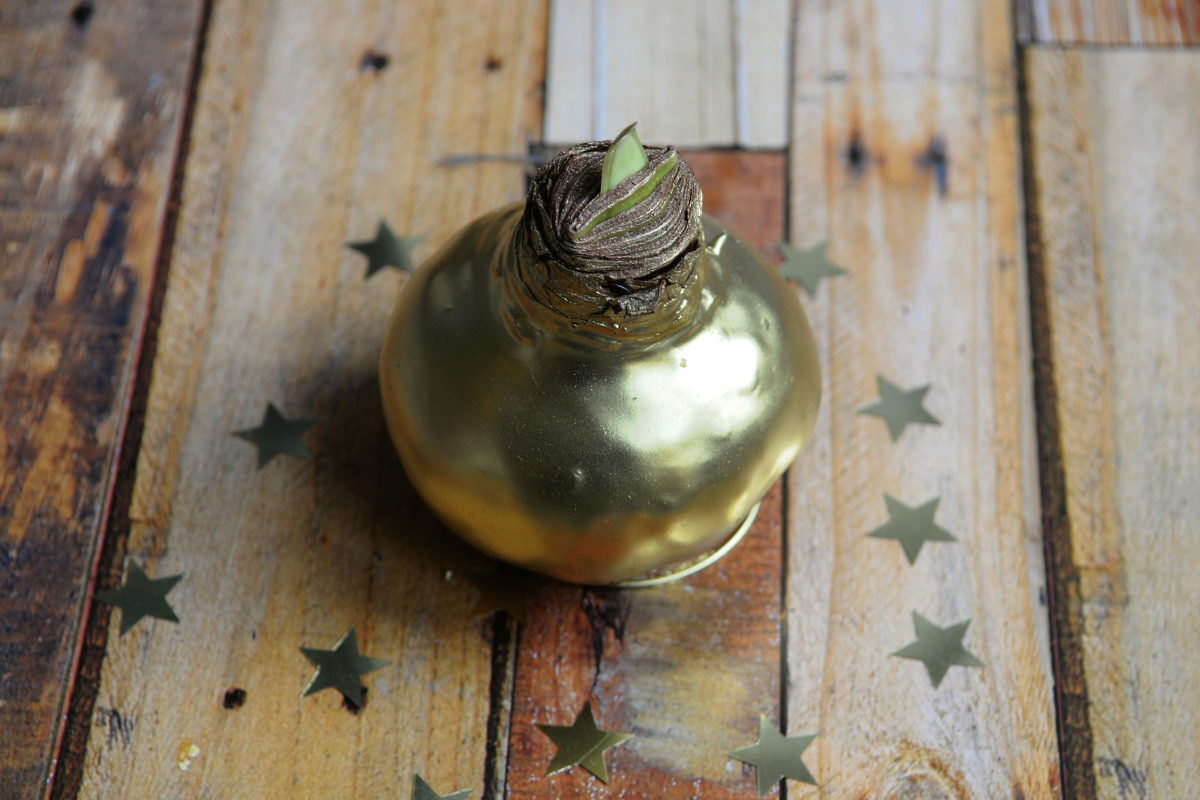 Christmas is Coming!
Perfect Gift Ideas
The Christmas season is coming soon! Bright lights, cold weather, shortbread cookies, holiday festivities, and family gatherings are fast approaching. Lists are being made and checked twice. Do you want some help with your Christmas list? We can help! Florissa has a great selection of holiday gift kits that delight and amaze you. There are many gifts perfect for teachers, co-workers, gift exchanges, neighbours, and relatives.
Our Most Popular Gift!
Our most popular Christmas gift is the Touch of Wax amaryllis. This is a unique gift of an amaryllis bulb dipped in wax with a gold, silver, bronze or maroon finish. There is no need to plant this bulb! Create stunning Christmas arrangements with this flowering amaryllis, or gift it to someone for them to watch grow and bloom! The waxed bulbs look a lot like shiny Christmas ornaments! To display your waxed amaryllis, try organizing them amongst a selection of greenery, candles, Christmas balls, pinecones, and strings of tiny white lights. Work those creative Christmas juices and see what magical arrangements you can come up with! All you must do is wait 6-8 weeks to see a huge blossom of either red or white.
Paperwhite Ziva Narcissus
Paperwhite Ziva is another beautiful indoor flowering narcissus which can be used for some spectacular displays. Give the Christmas gift of a refreshing fragrance with your holiday greetings. Arrange a few bulbs in a clear vase with some river rocks or other festive decorative coloured rocks, add water and surround the vase with garland or other decorations to create a wonderful Christmas gift or centrepiece! Try decorating around the vase with pinecones, holly, evergreen cuttings, or berries! Use Paperwhites to add height and fragrance to your dinner table or fireplace mantle. Surround glass vases with candles or lights to enhance the beauty and add reflection.
More Great Gift Ideas
Hyacinths are known to be spring garden flowers, but they too can be grown inside! The Hyacinth on Glass Kit includes a prepared bulb which received a first cooling period to encourage early flowering. The kit includes a vase, instructions, and a large hyacinth bulb. With just a bulb and vase, fragrant colourful hyacinths will grow in just 8-12 weeks!
Another option for growing stunning amaryllis is the Vintage Botanical Amaryllis Gift Kit. Perfect for a holiday hostess gift. It includes a delightful wooden pot, painted with a classic botanical amaryllis image.
These great Christmas gift ideas can be found at your local garden centre.