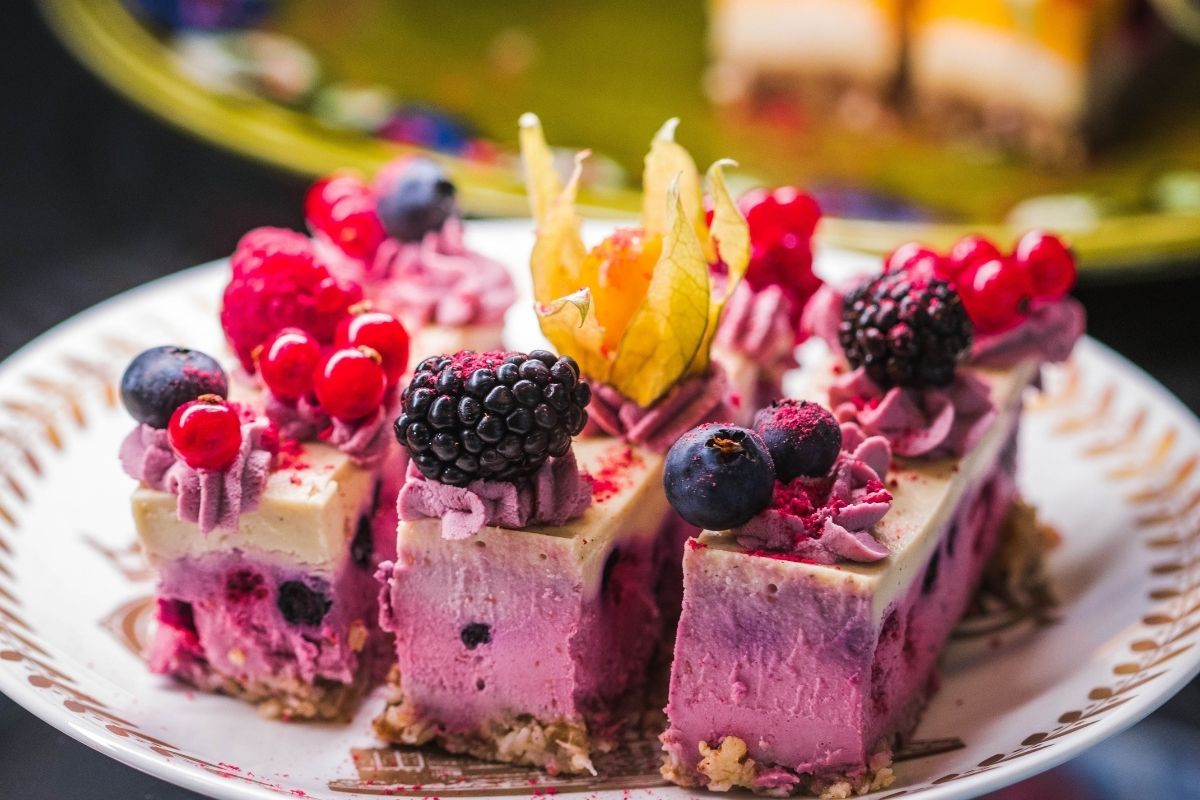 Goodness! A Taste of Summer Berry Harvest
Taste summer berries in a fresh picked handful of perfectly ripe, plump and tasty sweet blueberries, raspberries, and blackberries. Berries are in season now, and whether you're in your own berry patch or at a local u-pick, they're hard to resist, so go on and try a few.
What are you going to do with them all?
We're Sharing Some Popular Summer Berry Recipes!
Keep it simple and enjoy fresh berries dipped in creamy yogurt. Any of your favorite yogurt flavours will do – vanilla, lemon, or coconut. Freeze the coated berries on a cookie sheet until they are solid. Keep them in a plastic container or freezer bag for a fast, healthy, and refreshing snack to pop in your mouth whenever you feel the need to cool down.
Popsicles are the perfect treat on a hot summer day! Blend up equal parts of mixed berries with vanilla yogurt. Pour the mixture evenly into popsicle molds. If you don't have molds, substitute paper cups. Cover a tray of cups with aluminum foil and insert wooden sticks, poking through the foil. Freeze the cups until the mixture is solid, about five hours and when it's time for a break, peel away the foil and paper cup and – voila – you'll have a fun freezy treat for the kids after playing under the sprinkler.
What about refreshing homemade berry lemonade? There are many recipes to explore, try and make your own. Fresh fruit is pretty to look at in the pitcher or glass and perfect for summer gatherings.
Toss a handful of berries into your garden salad while green tomatoes are ripening on the vine. Berries make wonderful salad dressings and savory sauces that are decadent over grilled meats and vegetables. Be adventurous and try a few blackberries on your next pizza with grilled chicken, fresh mozzarella cheese and basil.
In your own berry patch, pick often and water your bushes especially during long hot dry spells. You'll reap the rewards well into the next season.
If you have a summer berry surplus, you can extend their shelf life keeping them dry and cool in a large container that allows for good air circulation. Store them in the fridge, but not the crisper drawer.  Search through them periodically and remove any super-soft or moldy ones. And finally, don't wash your berries until you're ready to use or consume them.