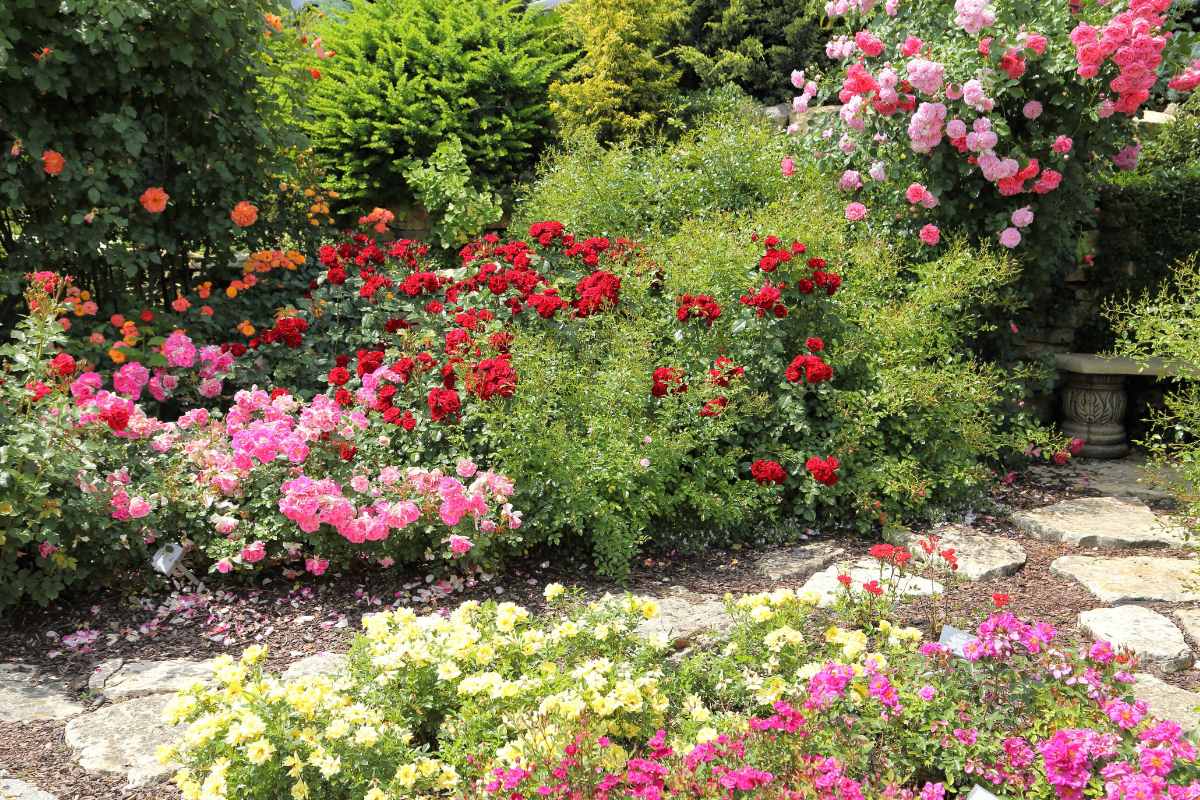 6 Stunning Roses for the Garden!
When it comes to creating a beautiful rose garden, it can be hard to decide which types of roses to add. From hybrid tea roses to rose shrubs and climbing roses, there are many to choose from. Check out our list of 6 must-have roses to add to your garden, including David Austin roses, Star Roses and Weeks roses! With a variety of different colour shades, sizes, and scents, there is a perfect rose for every garden!
Roses add elegance to the garden. With proper care and attention, you will be enjoying your roses year after year, as they provide you with outstanding displays of blooms. Some types like hybrid tea roses will be perfect to cut and enjoy inside, groundcover roses are ideal for adding a gorgeous carpet of blooms, and climbing roses are excellent for growing up over arches, up walls, trellises or on pergolas.
Weeks Roses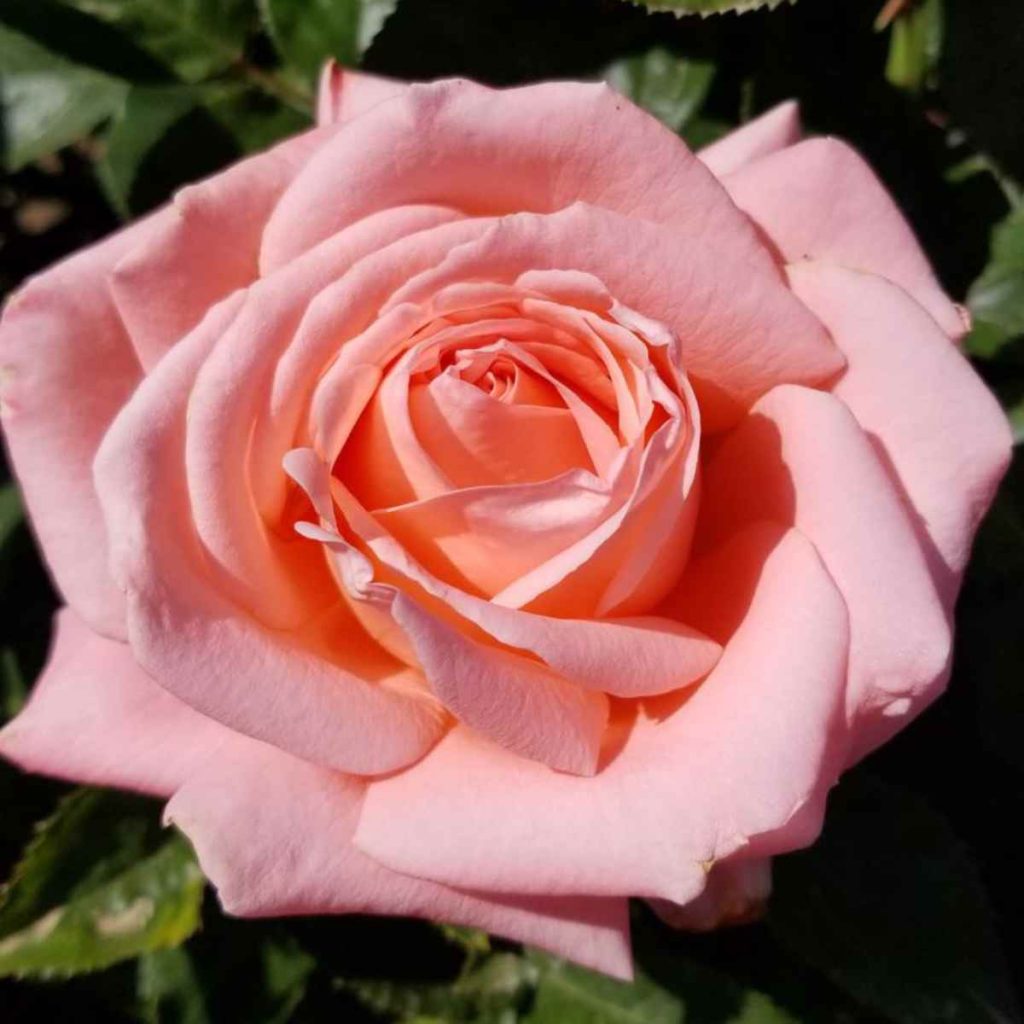 Heavenly Scented
Looking for a gorgeous Hybrid Tea rose? Hybrid Tea roses are classified by their pointed, high buds and tall straight stems. The aptly named rose Heavenly Scented boasts long stems and old-fashioned blooms making it a highly desirable variety for those cut flower lovers. Growing in an upright fashion, Heavenly Scented reaches a height of 120-180 cm (4-6') with a spread of 60-90 cm (24-36"). This very large, classic hybrid tea rose produces 10-12 cm (4-5") diameter pink blooms featuring 60-130 petals. The blooms' bright conch pink colour will keep their brightness in the heat of summer. The strong heavenly scent you will be enjoying in your garden is both sweet and spicy. This is one of the best new perfumed roses around! If you are interested in a hybrid tea rose with strong disease resistance and a beautiful fragrance, Heavenly Scented is an outstanding choice.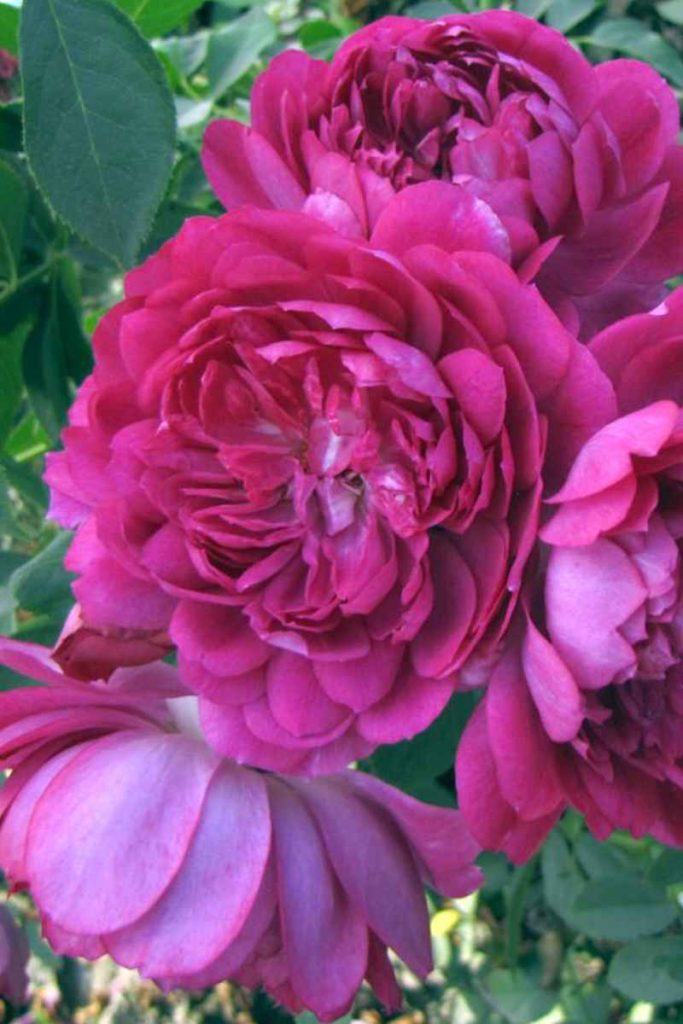 Sultry Night
Add a touch of twilight enchantment to your garden with shrub rose Sultry Night. The Sultry Night rose stays true to its name by bringing a romantic feel to your garden with its deep purple velvety petals. A colourful feature of this rose is its magenta-purple blooms with hints of blue, highlighted by lighter pink on the reverse. As a low-maintenance plant, Sultry Night is perfect for those who want an easy-care addition to their outdoor space. With dark colouring and a unique shape, the blooms create a beautiful contrast against its green surroundings. Sultry Night is also highly resistant to disease and pests, ensuring that it will look fresh in your garden for years to come. Standing tall at 60-120 cm (24-48") this shrub rose will spread 90-120 cm (36-48") in your garden. With Sultry Night, you can create stunning visual impact with its saturated-coloured blooms. Smaller than a floribunda rose, this shrub rose still features huge bloom clusters of eight to fifteen large flowers. Add a blast of colour to your garden with this hot and sultry rose!
David Austin Roses
David Austin Roses are much sought after and are a rose gardener's dream! Popular worldwide, these classically formed roses are a top choice for many gardeners due to their unique and classic characteristics. They come in an array of colours, sizes, and shapes. Rosarians highly prize David Austin roses for their repeat blooming habit all summer long. The beautiful flowers are also highly fragrant with scents from citrusy fruits to spice and old rose notes. The modern David Austin roses have extremely disease-resistant foliage which results in amazing garden performance. For elegance in a rose garden, David Austin Roses are a must.
Silas Marner
The ever-popular English DA Roses are a clear favourite to all rose growers due to their unrivalled beauty and outstanding health. If you are looking for a low-maintenance rose to add to the garden, check out Silas Marner. This David Austin English shrub rose is marked as best for flowering and health. As a medium-sized shrub rose, Silas Marner grows to 105 cm (3.5') high by 140 cm (4.5') wide. The 10-12 cm (4-5") cupped blooms are held on deep red stems. The soft mid-pink toned ruffled petals are pale on the reverse. Silas Marner also features complementary fragrances of old rose, fruity lemon, green banana, and apricot. Named after the kindhearted hero of George Eliot's classic novel.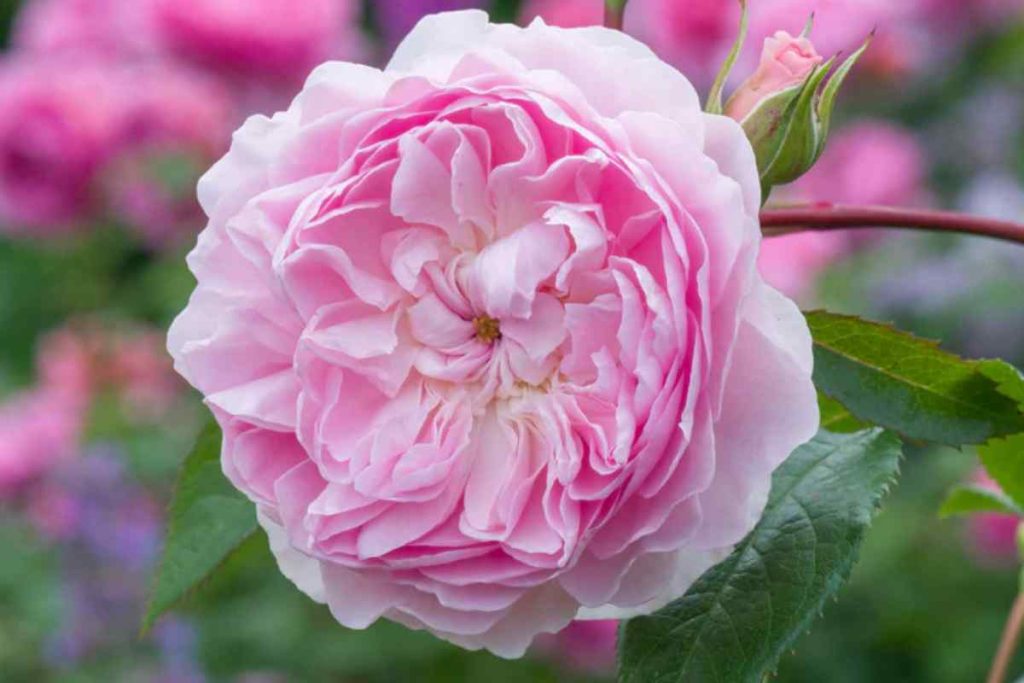 Gabriel Oak
Another favourite David Austin rose is Gabriel Oak. A shrub rose which can also be grown as a climbing rose bush, this magnificent variety has showy, large, rosette blooms. Gabriel Oak has a rounded shrub size of 120 x 120 cm (4' x 4') but can also be grown as a climbing rose reaching 245 cm (8') tall. The large blooms are a striking shade of deep vivid pink. You will be overjoyed by these huge blooms filled with 125 petals that have a strong fruity scent! Providing additional richness and interest to this variety are the mulberry purple stems and dark green foliage. Named after the loyal and hardworking character in Thomas Hardy's novel Far from the Maddening Crowd, Gabriel Oak is the perfect choice for those who enjoy stunning roses with a strong fragrance.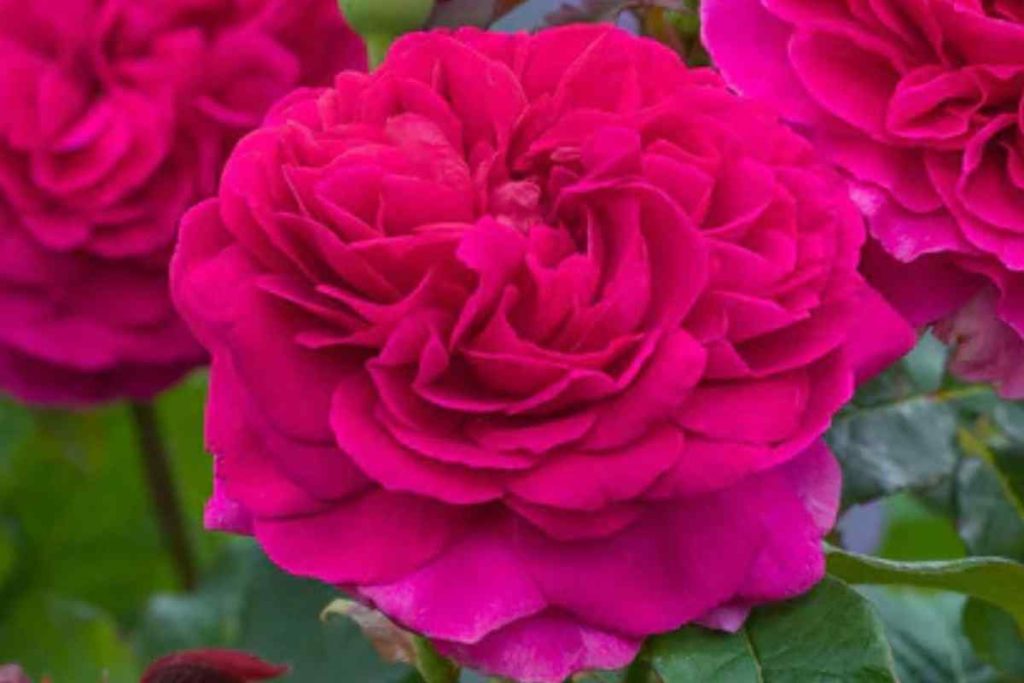 Star Roses
Sunblaze Lemon
Add a burst of sunshine to your garden with Sunblaze Lemon. This new rose to the Star Roses Sunblaze collection will add a colour-changing effect to your rose garden! The flowers will first showcase their bright lemon-yellow colour and will finish in a creamy-white colour on dark green stems. If you are looking for a disease-resistant rose, this will be an excellent choice for your garden. This is a bushy, rounded, and compact rose, measuring 45 cm (18") high and wide. Its smaller stature makes it a perfect variety to thrive in containers. If you have a patio or balcony and are looking for a gorgeous rose, this compact variety is ideal. The petals are classically shaped and cuplike. The attractive blooms showcase full blooms of 25-28 petals. Sunblaze Lemon is a pollinator's dream and gives off a very slight fragrance.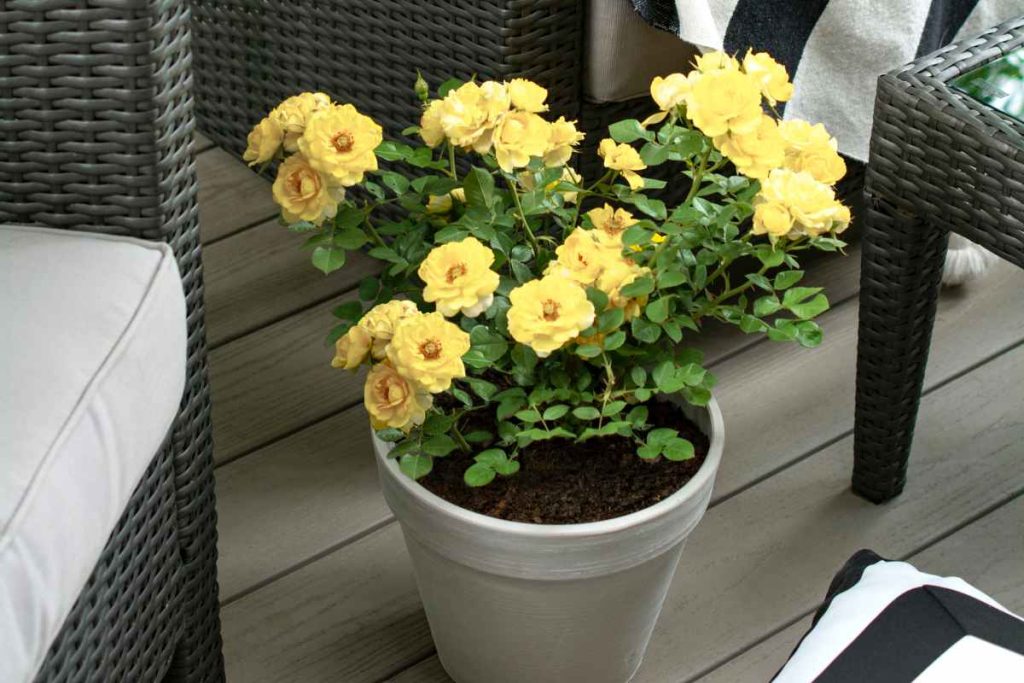 Top Cream
The extremely fragrant blooms of Top Cream will entice your senses. You will be captivated by the earthy notes of pear wafting from this rose's blooms. Top Cream is an upright and bushy rose that grows up to 180 cm (6') high with a width of 60-90 cm (2-3'). The blooms of this Hybrid Tea rose are very large with up to 100 petals. This white rose is sometimes suffused with a light pink blush colour. Top Cream exhibits superb disease resistance. If you are creating bouquets and indoor cut flower arrangements, this rose is a great choice.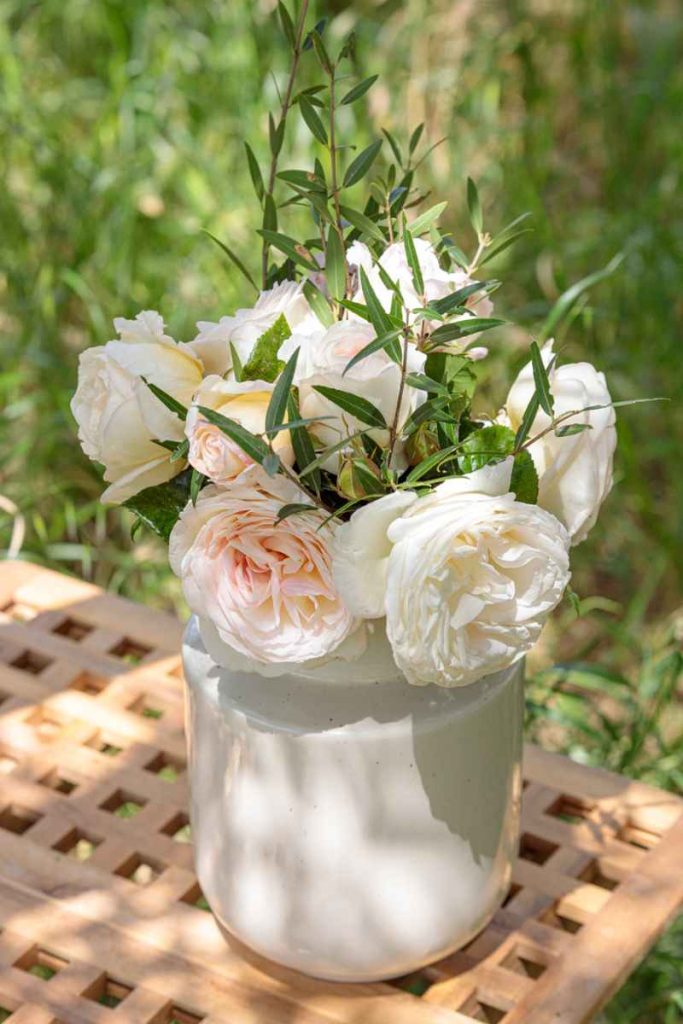 Are you interested in growing roses in containers? Check out our blog on growing roses in small spaces! Bring out the best of your roses by complimenting them with companion plants. Adding complementary perennials creates a healthy diversity in the rose garden that is not only appealing to the eye but beneficial to the environment. Learn more about rose companion plants you can add to these new rose varieties in your garden. For taking care of your new roses, read our quick guide on taking care of your roses, including information on pruning.
No matter what types of roses you choose, adding a new variety to your rose garden is sure to elevate it to the next level. With some careful planning, you can have a breathtaking garden of roses in no time!