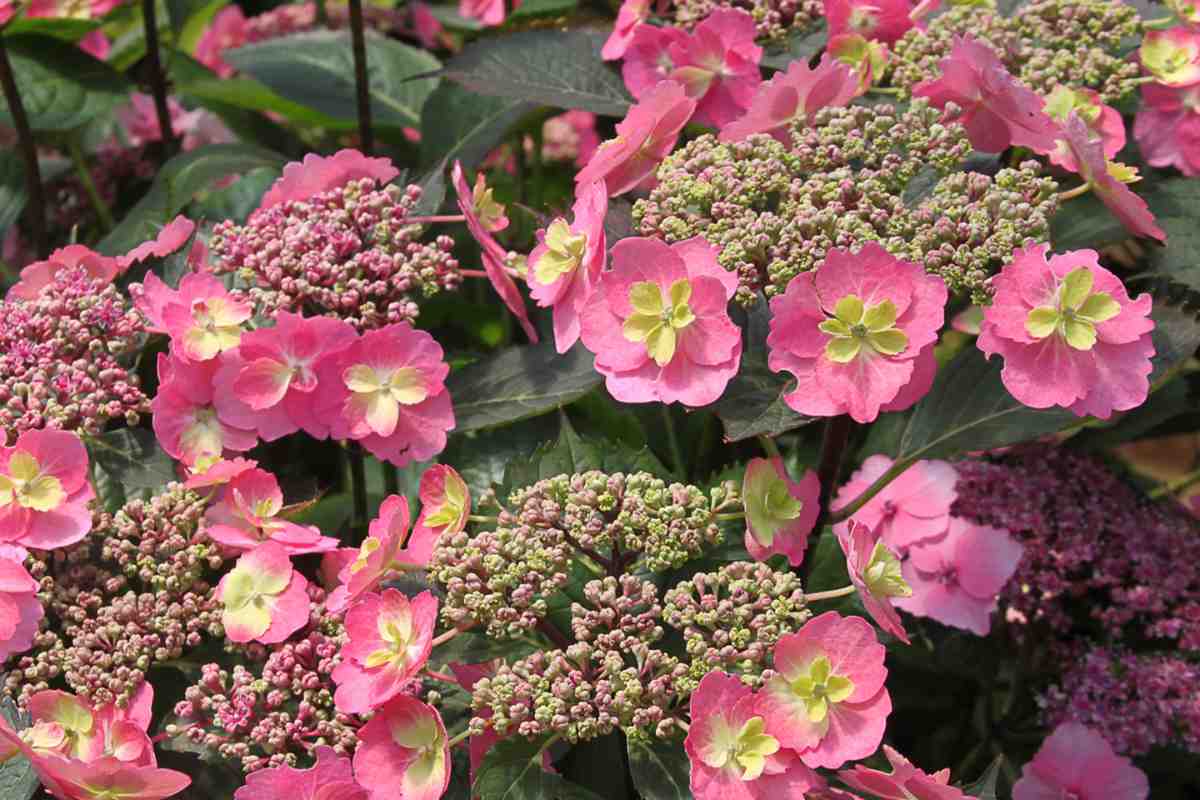 12 Hardy Shrubs You Need in Your Garden
Hardy garden shrubs provide texture, colour, and structure to an outdoor space. They are easy to care for, will last for many seasons, and require minimal maintenance. Shrub varieties come in a wide range of shapes and sizes, allowing you to create a unique landscape design. Manicured garden shrubs create a natural backdrop to your spring blooms, summer flowers, and annuals. Check out our favourite hardy shrubs that provide year-round interest.
Hydrangeas are among the most popular shrubs for home gardens. Their availability in a variety of sizes and colours makes them a great option for adding attractive focal points to a garden landscape.
Hydrangea macrophylla Everlasting Amethyst
Hydrangea Everlasting Amethyst is a medium-sized shrub with long-lasting summer blooms and handsome foliage. Depending on the acidity level of where the shrub is planted, the flowers will range from solid green to fuchsia, to reddish pink with lime green markings to violet blue. With its whimsical colour change, it brings a touch of charm and delight to a backyard garden. You will be enjoying a parade of colour as the blooms age through the season. Everlasting Amethyst enjoys a full to part sun area, grows to a height and width of 80-100 cm (30-40") and is hardy to zone 5.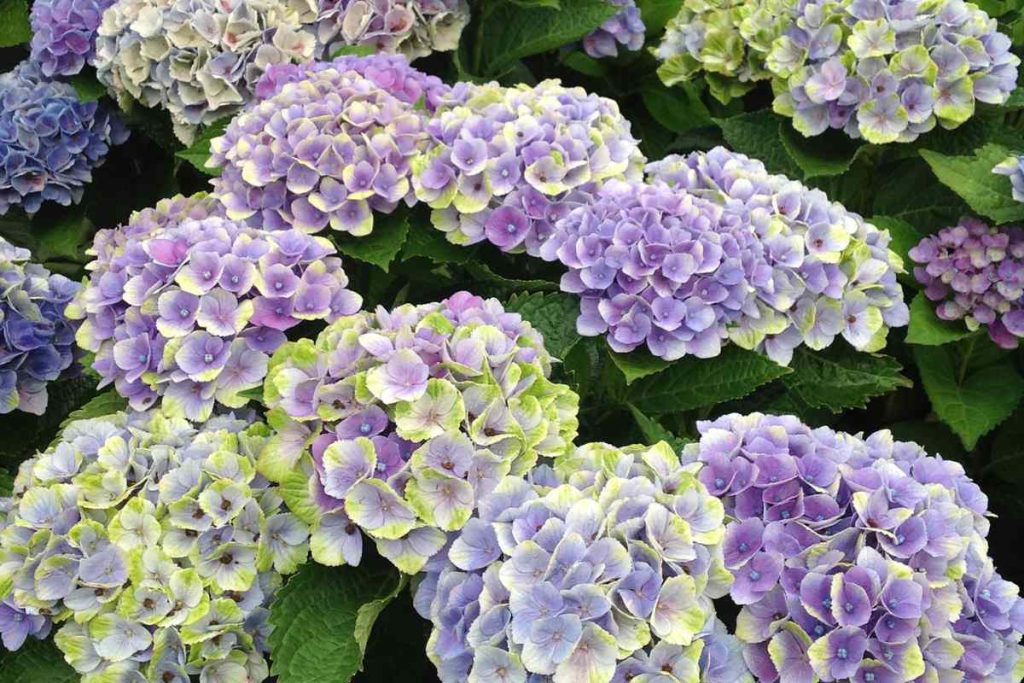 Hydrangea serrata Tuff Stuff
Hydrangea Tuff Stuff is a serrata hydrangea growing to 90 cm (36"). It is a rounded and compact shrub, with lace cap blooms. The colour of the flowers will depend on the acidity of the soil. Acidic soils that have a lower pH, will bloom more purple-blue. In alkaline soil, Tuff Stuff will produce deep pink flowers! The double flowers have bright lime green eyes that appear in early summer and will last right through to the end of summer. As a hardy variety, Tuff Stuff will perform amazingly in areas where macrophylla hydrangeas are struggling to produce beautiful blooms for you. This variety blooms on both new and old growth. It will bloom first on the old wood, followed by a second reblooming on the new growth. Tuff Stuff does not require pruning, however, you may prune out old dead wood after new growth has appeared. Hardy to zone 5.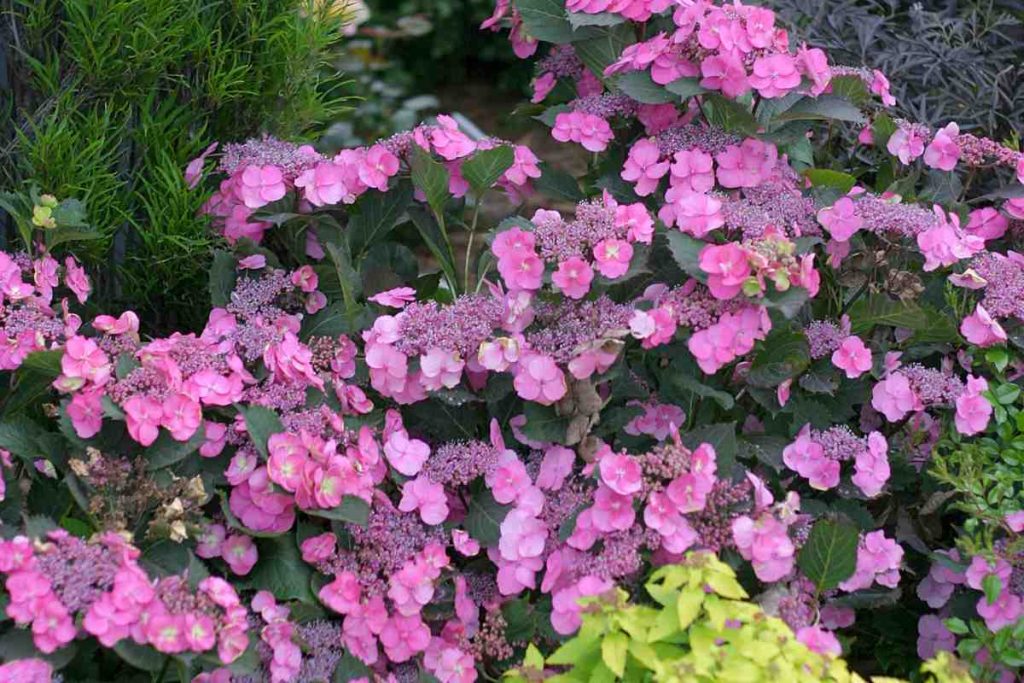 Hydrangea paniculata Fire Light
Hydrangea Fire Light is a paniculata hydrangea with gracefully arching upright branches and huge, cone-shaped flower heads packed with single florets. The blooms emerge creamy white in early summer, and transition as they age, to shades of pink to vivid pomegranate red. It's one of the best colour transformations in a hydrangea. Hydrangea Fire Light has long-lasting blooms, making for great cut flowers, fresh or dried. It's sensational as a hedge, or foundational plant in the border, growing 180 cm (72") tall and wide. Exceptionally hardy to zone 3, easy to grow, low maintenance, and reliable blooming every year. Hydrangea Fire Light enjoys full sun in well-draining, moist soil conditions. In warmer areas, make sure your hydrangea receives some afternoon shade. In early spring, prune the branches back (a third of their total length) and provide a granular balanced fertilizer for woody shrubs.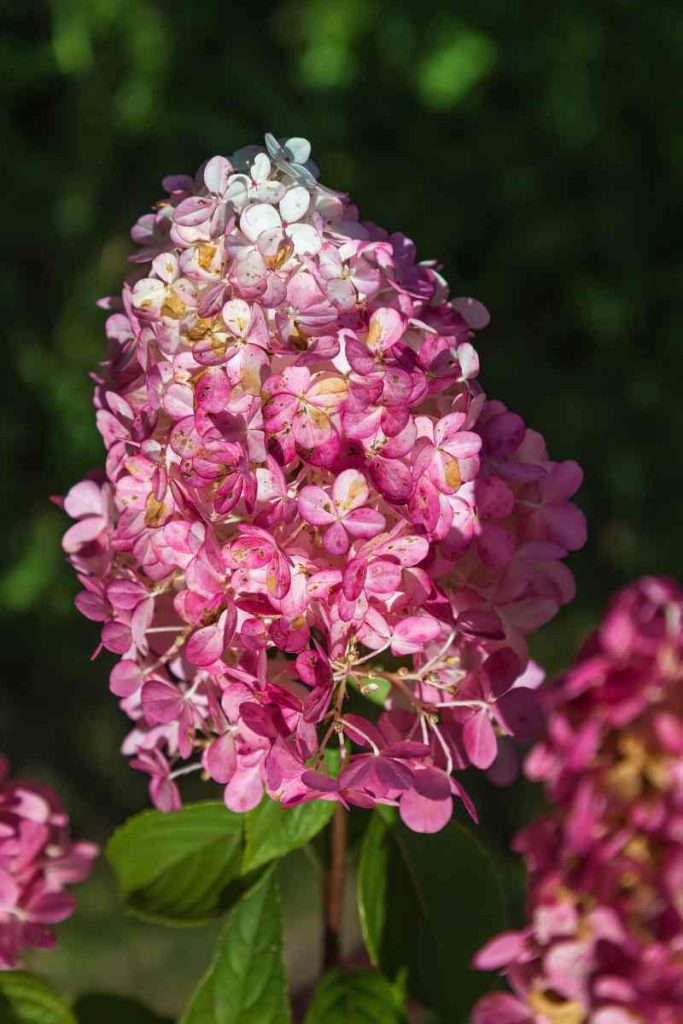 Philadelphus Snowbelle – Mock Orange
Philadelphus Snowbelle is a compact rounded shrub that is covered with clusters of double white flowers at the tips of its branches blooming from late spring to early summer. Commonly known as Mock Orange, each bloom offers a stunning, sweet citrus scent that resembles orange blossom. 'Snowbelle' is the most prolific bloomer of all Mock Orange shrubs. Bloom from the top, right down to ground level, place this fragrant shrub at the end of the border where it can be enjoyed. It's spectacular when in bloom, growing at a fast pace to 120 cm (48") tall by 90 cm (36") wide. Ideal for hedges, screening, and mass plantings, 'Snowbelle' is highly tolerant of urban pollution, thriving in inner city environments. Plant in full sun to partial shade, and in moist, well-draining soils. Reliable and low maintenance, prune it only after flowering when all the blooms have faded. If you are looking for a hardy and beautiful deer-resistant shrub, this is a great choice! Hardy to zone 4.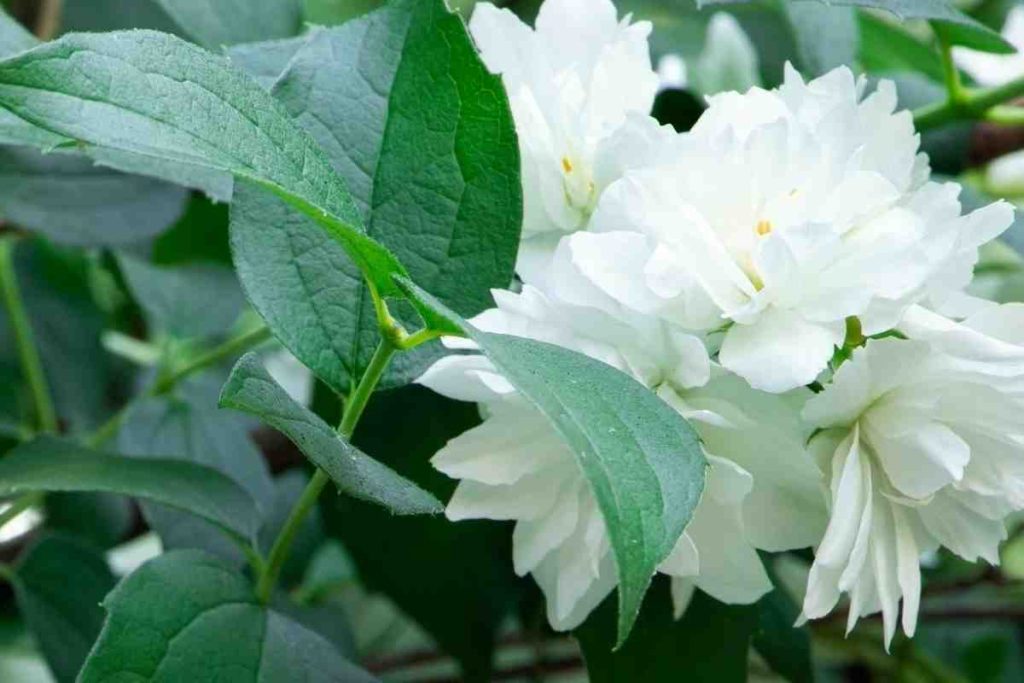 Rosa Canadian Shield
Rosa 'Canadian Shield' is a hardy shrub and is proving to be popular with Canadian gardeners. This refined red beauty is hardy from coast to coast, able to withstand the diverse climatic conditions found across Canada's major growing regions. Its large, fully double, rich red blooms of 45 to 52 petals, appear in clustered bouquets from mid-summer to fall. The blooms are lightly scented with an excellent repeat flowering nature. Versatile in the landscape, this floribunda rose grows 150 cm (60") tall by 120 cm (48") wide. It's tough too, exhibiting first-rate disease resistance to black spot and powdery mildew. Hardy to Zone 3.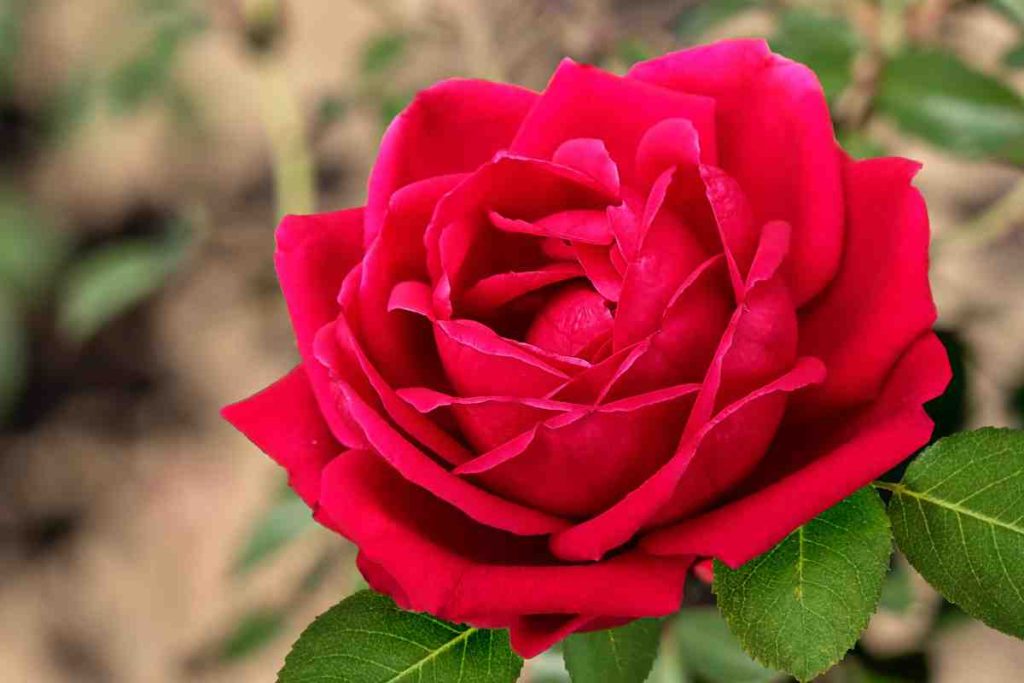 Cornus Arctic Fire – Red Twig Dogwood
Cornus Arctic Fire is much sought after, for its intense dark red twiggy stems, which bring spectacular colour to the garden in the fall and winter. Commonly known as Red Twig Dogwood, Arctic Fire is a gorgeous ornamental hardy shrub in the mixed border. The dark green ovate foliage contrasts beautifully with the dark stems in summer before turning autumn shades of glowing burgundy rose. The clusters of creamy white flowers are attractive to butterflies in spring and summer and become white berries for the birds as the seasons change. One of the most shade-tolerant ornamental shrubs, Arctic Fire is easy to grow and low maintenance. It's compact, just half the size of other varieties, growing only 90-120 cm (36-48") tall and wide making it perfect for containers too! Plant Artic Fire in full sun to partial shade, moist, well-draining soils. In winter, prune a third of the branches back to the ground and fertilize in early spring. The vibrant intense red stems will look stunning in your winter holiday arrangements! Deer foliage and resistant and hardy to zone 2 make this a top shrub choice for Canadian gardens.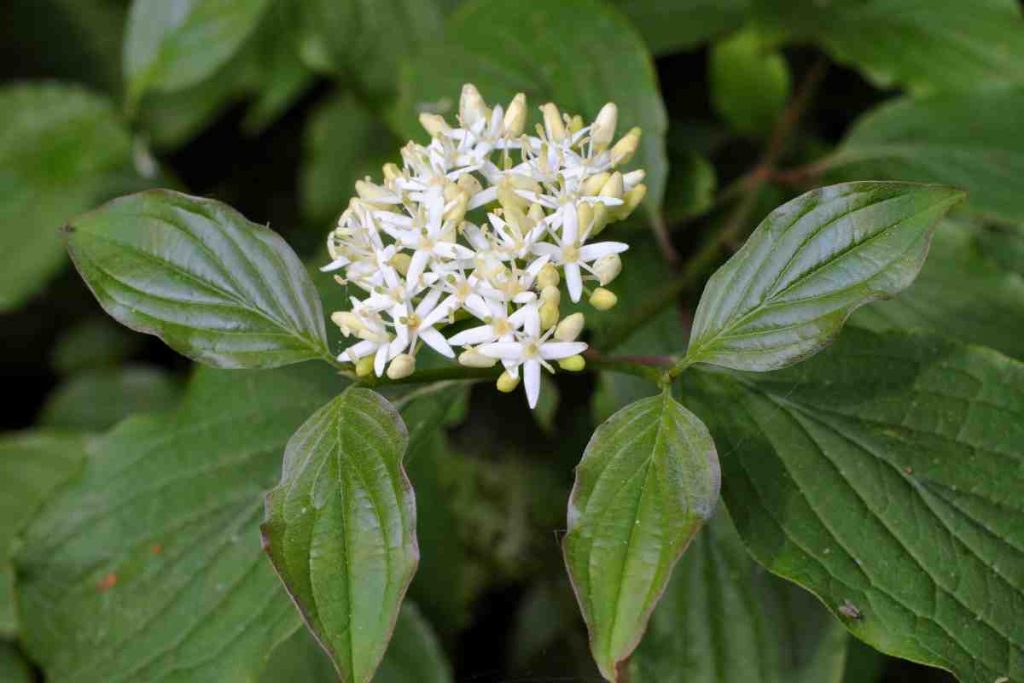 Syringa Sensation – Lilac
Lilac Sensation is a highly popular upright shrub noted for its delightfully unique two-toned flowers. Its large trusses produce deep purple florets with distinct white edges. In late spring the heart-shaped bright green leaves, are the perfect backdrop for the abundant swaths of blooms. Growing in a loose habit, Lilac Sensation sends up lots of root shoots which works well as a flowering hedge, as a garden screen or merely as a gorgeous accent. This sweetly scented, showy shrub will showcase its best flower production in full sun. So be ready with the clippers to share bouquets with family, friends, and neighbours. Add a hardy to zone 3, pollinator-loving shrub to the garden with Lilac Sensation!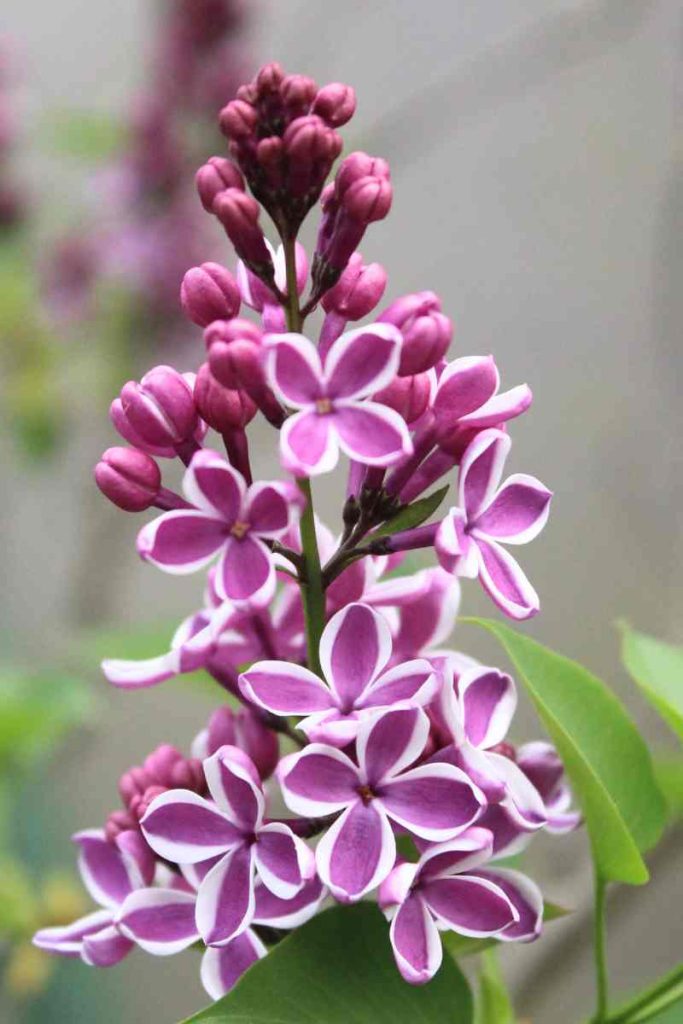 Spirea japonica Goldmound
Japanese Spirea is a very hardy plant that can be left to its own devices, and it will still provide you with lush growth and flowers! Goldmound showcases a progression of colour throughout the year. Golden spring foliage accents the emerging rose-pink clusters of blooms in June and July. By summer, the foliage turns yellowish-green and finally in fall will be a lovely yellow-orange colour. Spirea makes for an excellent hardy border shrub in full sun to part shade locations. Goldmound grows to 90 cm (36") high with a spread of 120 cm (48"). Hardy to zone 4.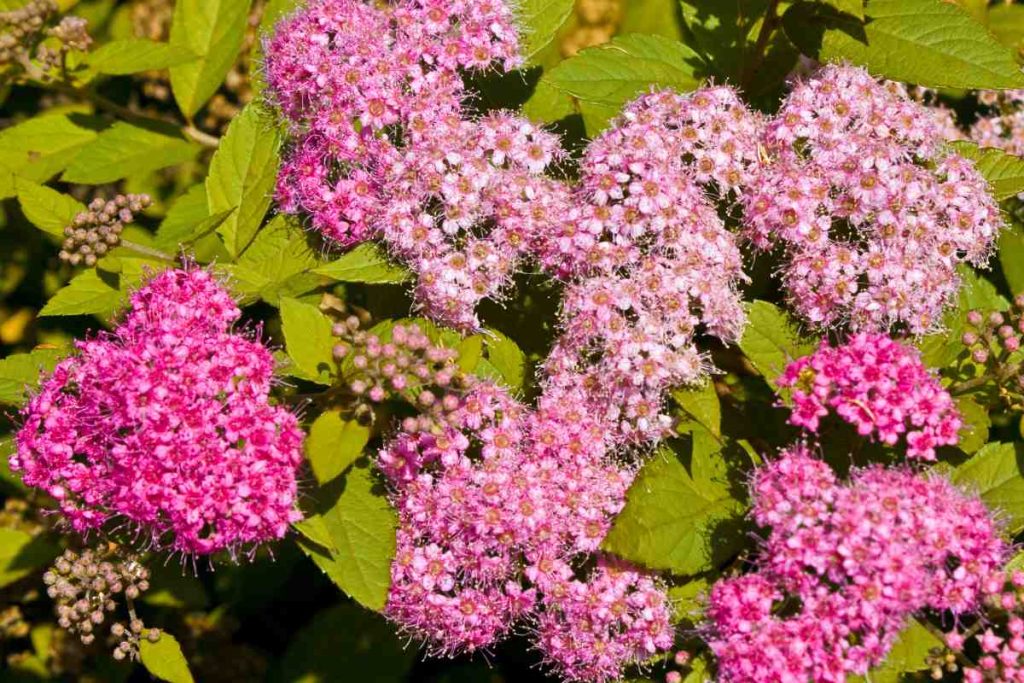 Juniperus horizontalis Blue Chip – Creeping Juniper
Also known as creeping juniper, Blue Chip is a superbly hardy shrub, displaying bright silver-blue needles all year long, with a tinge of purple in the fall and winter. This sprawling evergreen shrub forms a tough and durable ground cover. Perfect for full sun, Blue Chip is easily grown and tolerates a range of different soils. Growing to a height of 30 cm (12") and a width of 3 m (10'), Blue Chip is hardy to zone 3. As a tough and hardy evergreen shrub, it adds a fine and delicate texture to the garden. Excellent to use as a groundcover, on banks and slopes, or in beds and borders. There is no pruning required, however, if needed, it is best pruned in spring when all threat of frost has passed. No need to worry about deer eating your juniper, as they do not find it desirable.
Weigela Electric Love
Looking for a smaller shrub for your garden? Weigela Electric Love will add pops of colour without taking up a lot of room! This smaller-scale shrub grows to a height of 30-60 cm (1-2') tall with a width of 60-90 cm (2-3'). Electric Love showcases leaves that are as attractive as its flowers! Blooming mid-May until June, the candy apple red bell-shaped flowers are a crisp contrast to the dark bronze-maroon foliage. Bees and butterflies will be attracted to the gorgeous red blooms. Weigela prefers full sun but can tolerate some shade during the day. This low-maintenance shrub is deer resistant, hardy to zone 4 and drought tolerant. It is excellent to use in borders and containers. Electric Love is a beautiful focal point for the garden. Plant numerous Electric Love shrubs alongside a path or border for a dramatic look!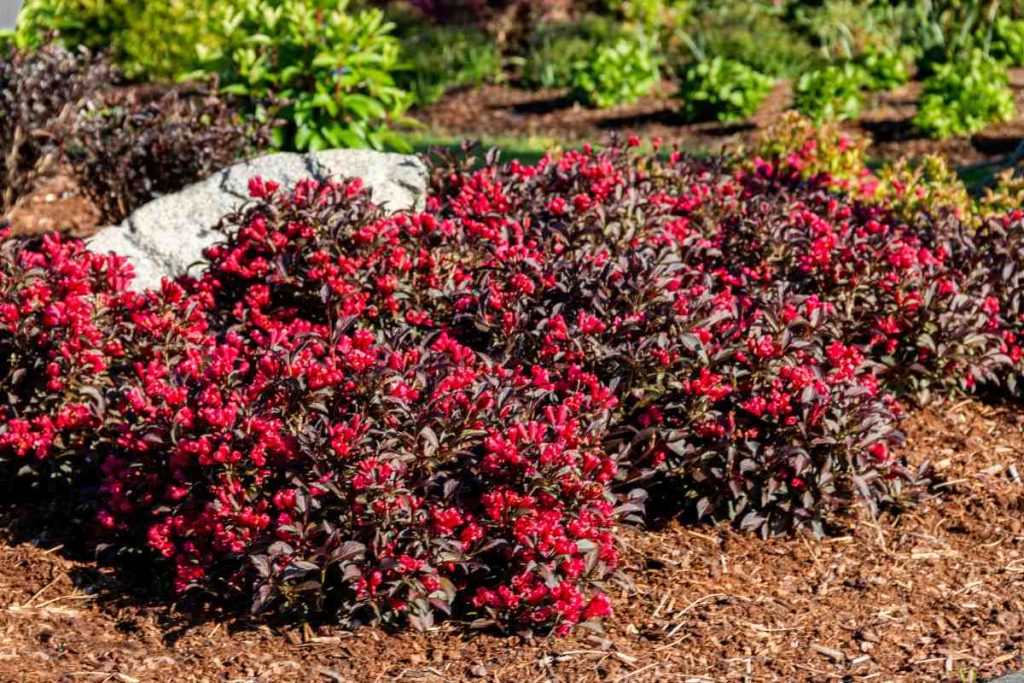 Blueberry Northland
How about some edible berries in the landscape? Along with producing delicious fruit for your breakfast cereal, blueberry bushes make for an excellent hardy addition to gardens. Blueberries are hardy shrubs with year-round interest. In spring as the leaves are emerging and before seeing any blueberries on the bush, you will first see masses of bell-shaped white blooms. The bees will be busy pollinating all the blooms that will turn into an abundant crop of berries. Northland is an early-season cropper and consistently heavy producer of firm berries with a nice, sweet flavour like that of wild blueberries. Incredibly cold-hardy, Northland boasts excellent winter hardiness to zone 4. In the fall as your blueberry is going dormant, you will see the stems turn bright red. These red stems will be a welcome addition of colour and interest all winter long. So, go ahead, find a full sun to part shade area of your garden where Northland can grow up to 90-120 cm (3-4') tall and 120-150 cm (4-5') wide and provide years of enjoyment.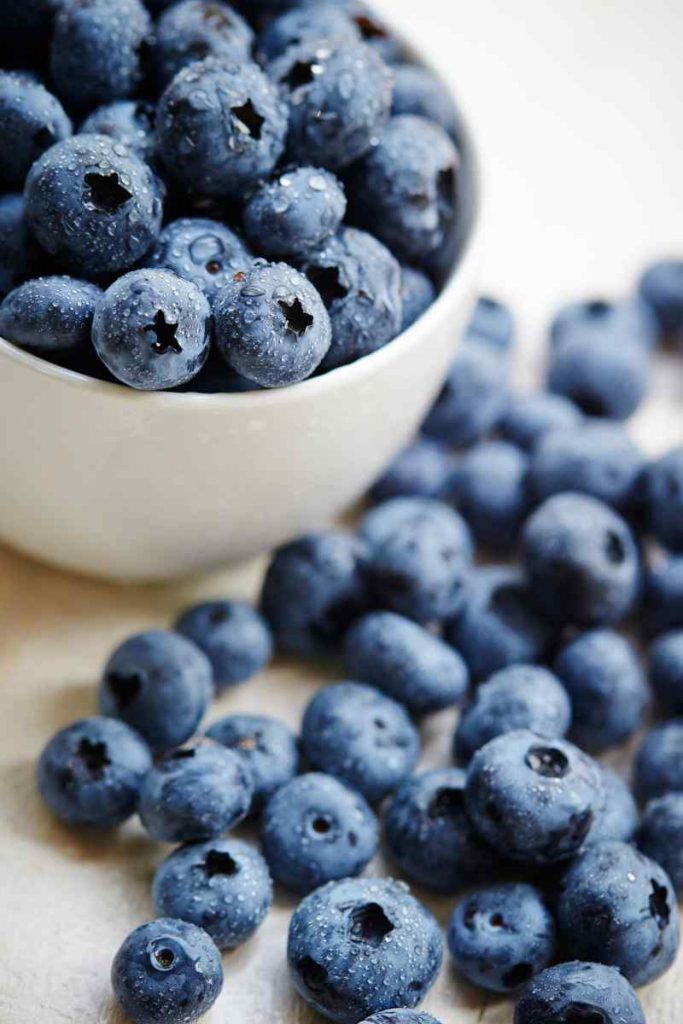 Currant Red Lake
Currants are a tasty and charming garden classic. As compact and deciduous shrubs, currants produce clusters of flowers in the spring, followed by a bounty of berries. Red Lake is a thornless currant bush that is self-pollinating, which means you only need one bush to produce an abundance of fruit. Red Lake grows to a height of 1.8 m (6') with a width of 120 cm (4') and enjoys a part sun location. Red Lake is a very productive variety and produces masses of clusters of bright red berries. The tart berries are perfect for eating right off the bush and are also exceptional for making preserves, baking pies and fresh delectable desserts. Currants do triple duty in the garden. They are covered in flowers in early summer flowers, produce tasty fruit, and provide you with a nice hardy shrub for the landscape throughout the year. Currants are hardy to zone 3 and easy to grow. Currants are a must-have, so make sure you put them on your plant wish list!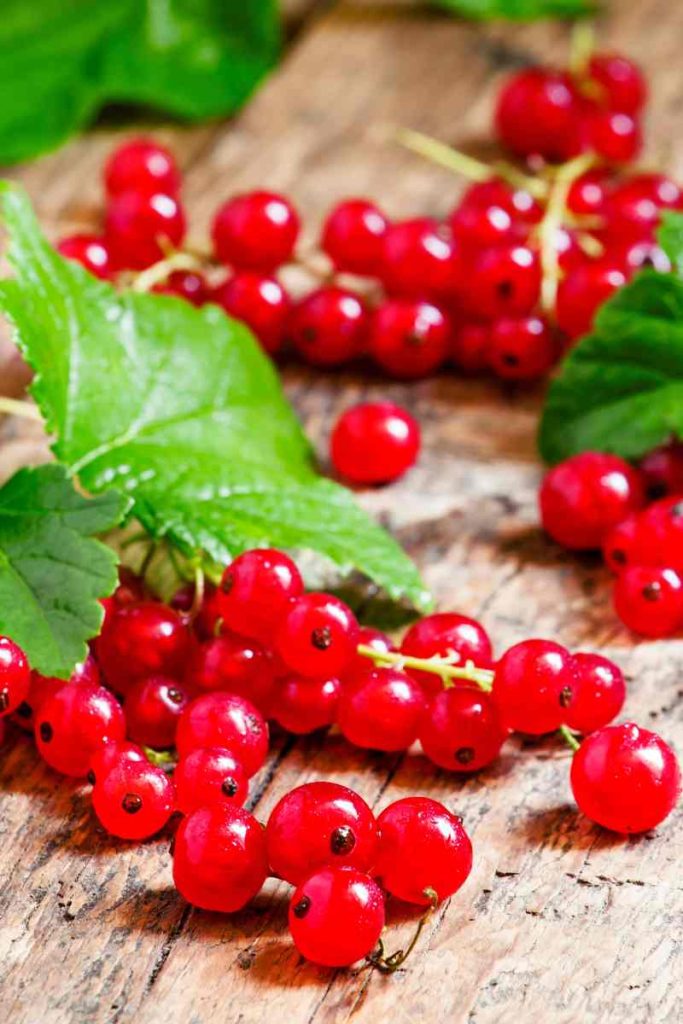 Whether you are looking for colour, size, structure, or tasty fruit, there is a hardy shrub for every garden. Adding shrubs will provide you with structures to build your garden around. Garden with ease by adding gorgeous colour and greenery to the garden which requires very little maintenance.