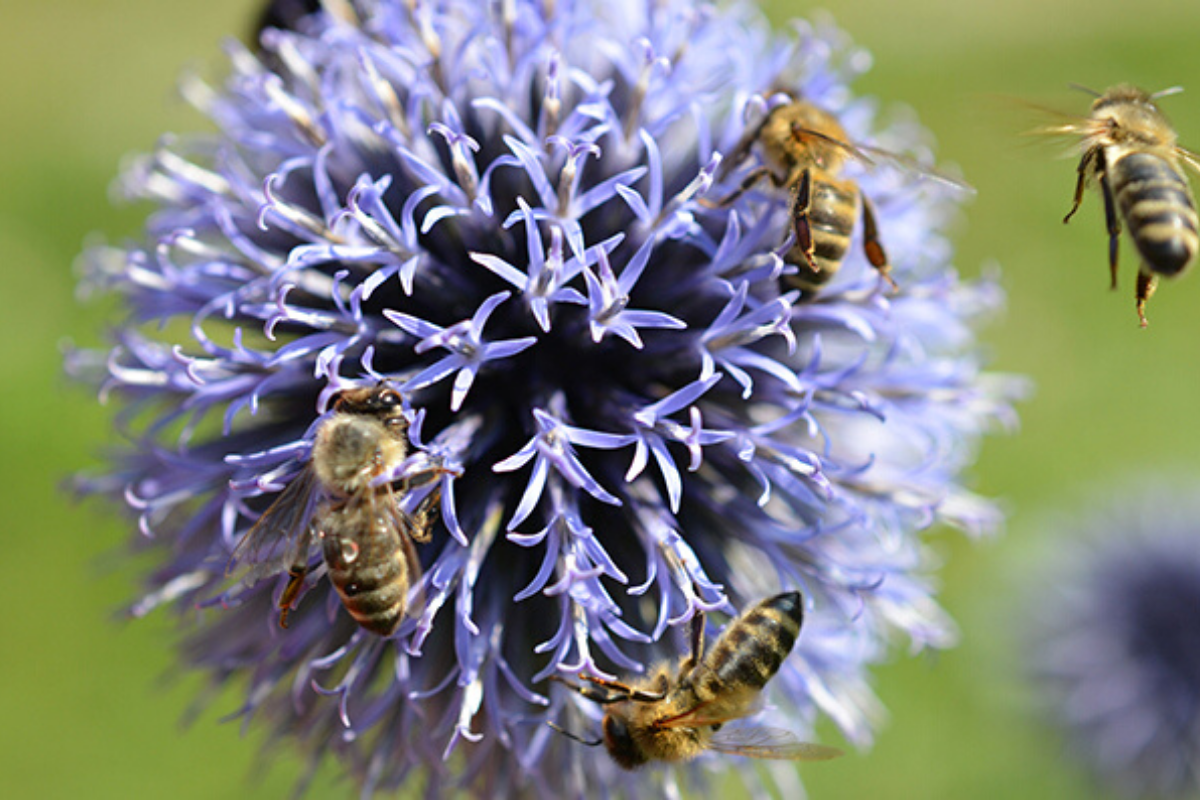 Why Pollinator Gardens are Important, and How to Build One
Why should I welcome pollinators into my garden? Is it important to attract bees and butterflies into your garden? By welcoming bees, butterflies, and other pollinators, you are paying attention to the overall health and strength of your garden. Bees pollinate as they go from flower to flower. While visiting flowers in your garden, bees help your flowers reproduce and therefore help your garden grow.
Bees gain their own much-needed nutrients through pollination. They are gathering the food needed to feed their colonies. As we plant flowering varieties in our gardens, we are assuring bees have enough to eat. In turn, thriving bee colonies work to pollinate our crops and help sustain our ecosystem!
Planting for Pollinators
There are many varieties to choose from for your garden. Some of our suggestions include Eranthis Cilicia (Winter Aconite), Chinodoxa Forbesii (Glory of the Snow), spring flowering crocus, and Iris reticulata (dwarf iris). Bees love to visit these attractive blooms and receive important nutrients.
Choosing Blooms Pollinators Will Love
Eranthis
Eranthis Winter Aconite grows to a height of 10 cm (4") and is deer resistant. This fragrant yellow bloom is important to pollinators as it is able to face unpredictable late winter weather conditions and therefore will provide an early food source for pollinators.
Chinodoxa
Chionodoxa (Glory of the Snow is also a great option to add beauty and welcome pollinators to your garden. Available varieties are Forbesii (blue), Pink Giant and Alba (white). The waxy texture of the Chionodoxa blooms gives them resilience to late winter flurries. They grow to 15 cm (6"), are deer resistant and readily return to bloom every year.
Snow Crocus
Snow croci also make great early spring pollinators. Early Gold adds a bright yellow colour, while the large flowering crocus mix will give you a range of colour in your garden for pollinators to enjoy. Both grow to 10 cm (4") tall and are great for naturalizing and landscaping.
Iris
With their interesting colours and shapes, dwarf iris are a fun addition to the garden which bees will be thankful to see. Alida is a unique bright blue bloom with lighter edges and a fall with a bright yellow centre which adds a nice pop of interest to your garden. Katherine's Gold is a soft yellow iris that is attractive not only to pollinators but to gardeners as well. Both Alida, Katherine's Gold and other dwarf iris are 15 cm (6") tall and enjoy full to part sun.
Ask for these varieties and many other pollinator-friendly varieties at your local garden centre. Remember to contact them to ask about their shopping options. Looking for a retailer near you?
Visit Find a Retailer Near You