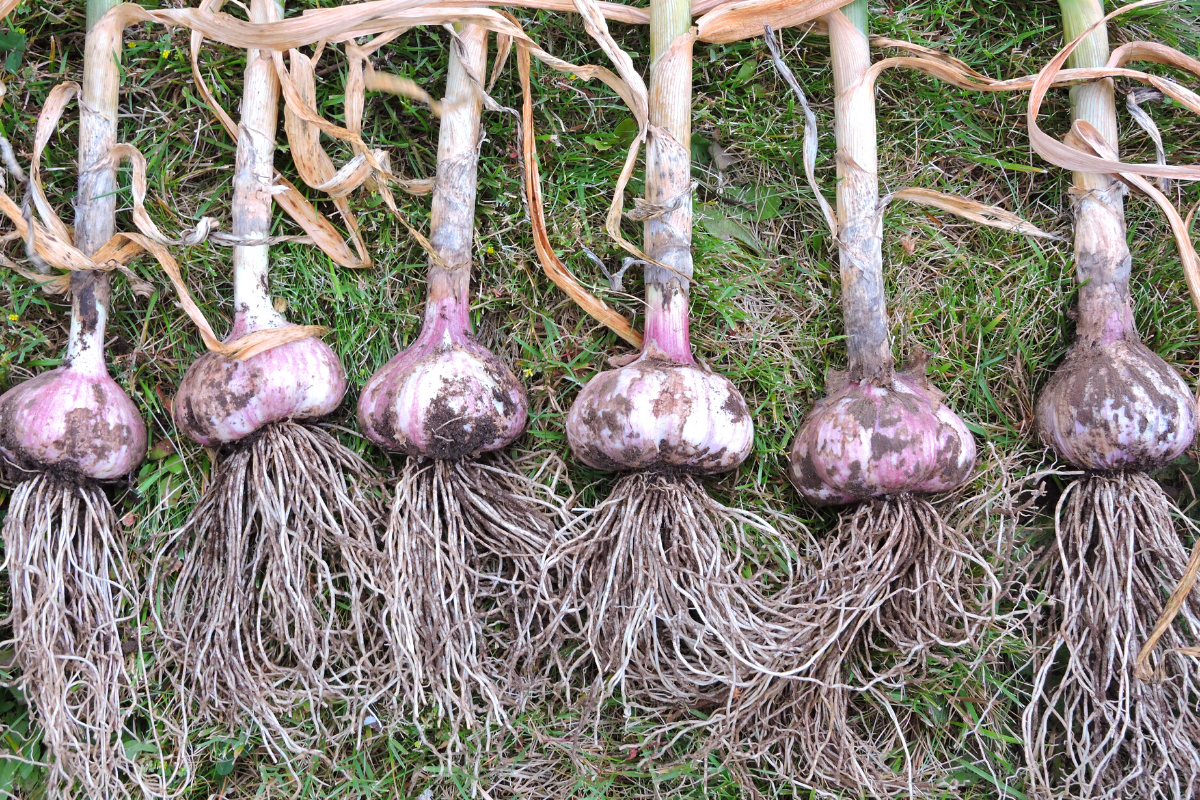 3 Steps to Growing Garlic
Growing garlic is rewarding and easy! With minimal effort, you can grow a bounty of tasty garlic that can be used for months. Homegrown garlic is a perfect addition to your favorite recipes. Garlic comes in a wide variety of sizes and flavours. Types of garlic range from 'Regular White' to the purple-striped spicy 'Russian Red'. Looking for something milder? Try the large mild-flavoured 'Elephant' variety or 'Chesnok Red', a full flavoured garlic with a mellow aftertaste.
When to Plant
Plant your garlic in mid-September to October, at least 4 weeks before the ground freezes. Many varieties can be planted in early spring; however, best results are gained when planted in fall.
How to Plant
It is best to plant garlic in well-draining soil rich with organic matter. Make sure you plant in an area where your garlic will have enough room to produce good roots.
To plant garlic, break the bulbs of your garlic into individual cloves. Check to make sure your cloves are solid, and for best success, only use the largest cloves. Plant cloves root side down, 8 cm (3") deep and 15 cm (6") apart.
When to Harvest
Once the leaves have turned brown, the garlic is now mature and ready to harvest. Carefully dig the bulbs from the ground and gently brush off the soil from around the roots. Do not wash your bulbs in water. Dry and cure your bulbs out of direct sunlight. With the stalks and leaves still attached, tie them together or store on drying racks for two weeks. If you wish to store your garlic, hang in netted sacks in a cool, dry, and well-ventilated location.
There are two categories of garlic you can choose from for your garden: softneck and hardneck. Softneck garlic produces more cloves, but they are smaller in size than its counterpart. Hard neck varieties are larger, stronger in flavor and produce a scape (a flowering stalk). It is important to harvest the scapes in early summer, to direct energy into further growing the garlic bulb. Soft neck garlic do not grow scapes. Softneck varieties grow best in areas with milder winters, while hardneck types performs better in harsher winter conditions.
Ask about various garlic varieties and many other items at your local garden centre. Remember to contact them to ask about their shopping options. Looking for a retailer near you? "Request a Retailer'