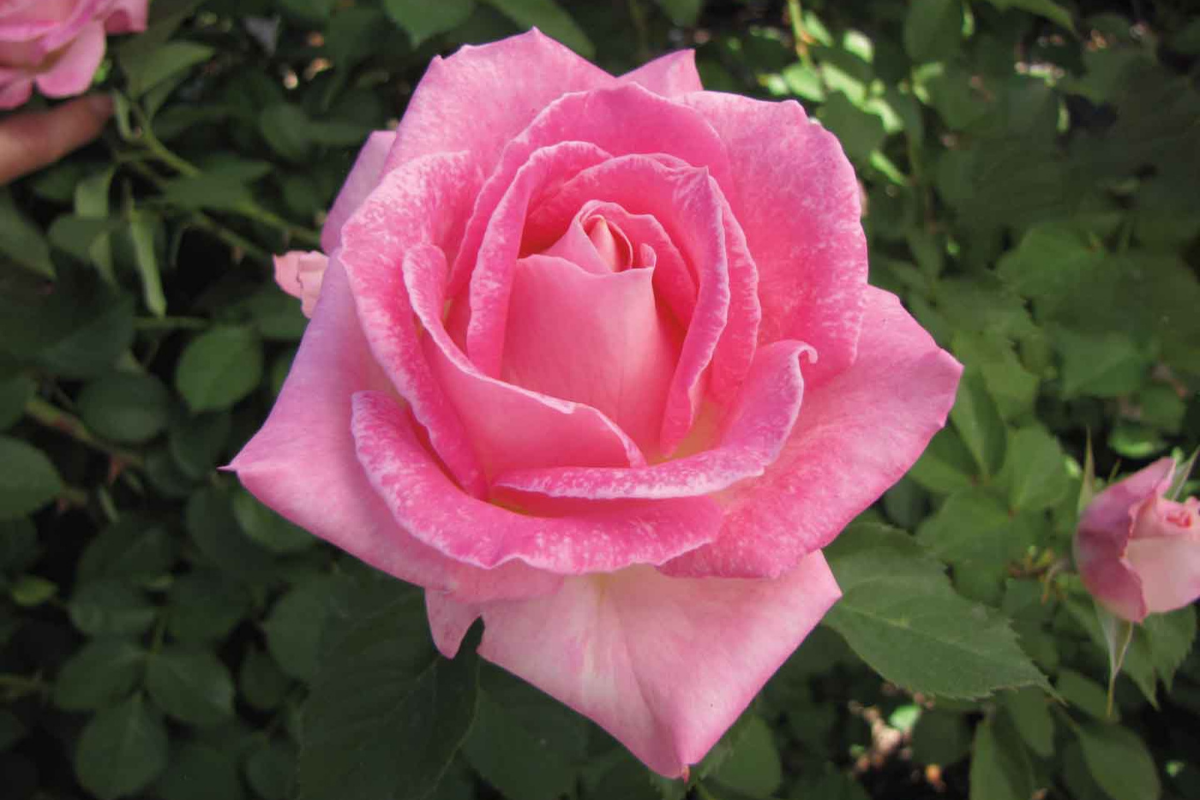 Must-Have Roses for Your Garden
With spring comes the perfect weather to get outdoors and to tend to your garden. Garden centres are bringing in many new plants and bulbs. One of those being roses – a very well-known and sought-after flower. There are so many different types and varieties to choose from! With their enticing aromas and delicate blooms, it is no wonder they are so popular. In every way, roses are a superb garden plant. There are different growing forms of roses with different bloom sizes, petal counts and fragrances. Check out these new selections and some simple steps to give your roses a healthy start!
New this year is 'The Mill on the Floss', a David Austin rose named after the 1829 novel of the same name written by George Eliot. Bearing large clusters of neat, deeply cupped blooms, this rose boasts impressive large blooms of 90 petals! A unique feature of 'The Mill on the Floss' is its picotee edge of deep pink. With a sweet fruit fragrance and excellent repeating, this pink rose is a show stopping addition to your garden.
Looking for a dazzling punch of colour? Bright shades of magenta fading to lavender pink highlight the beauty of 'Perfume Factory', new from the Weeks rose selection. Deep glossy foliage creates a contrasting background to the stunning medium-large classic, double blooms of 40-50 petals.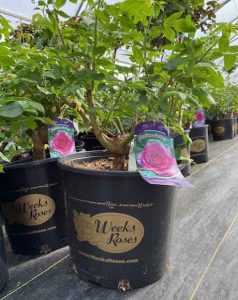 When planting your rose in the ground, make sure to find a sunny location which provides around 6-8 hours of sunlight each day. Your hole should be slightly larger than the container. When removing the rose from the container, lightly loosen the roots at the bottom of the plant. Place the grafting joint of the rose at the same depth in the ground as it was in the container. Fill the whole in with soil, and water thoroughly. Monitor your rose all summer long as it is getting established and water as needed.
If planting your rose in a container, you will need a container with proper drainage that is at least two sizes larger than its current pot. Add potting soil, and as before remove the rose from its container, loosening the roots before placing it into the new container. Place the rose in the container, fill with soil, water thoroughly and place in a sunny location that receives 6-8 hours of sunlight a day.
Apply a balanced slow-release fertilizer yearly to aid in the growth of your rose. Remember to remove spent blooms as this encourages repeat flowering and makes for a tidier plant. Pruning is very easy. In areas with mild winters, January and February are the ideal times to prune. In colder climates, delay until spring. To prune, remove very weak, old, woody, and diseased stems. It may also be beneficial to prune in the summer, cutting back spent flower shoots to encourage re-blooming.
With the versatility to be used as hedges, climbers, or in pots, containers or as mixed borders, roses are a great investment to a garden. Looking for some other great rose varieties? Try 'Graham Thomas' (know as the World's Favourite Rose), 'Olivia Austin Rose' (one of the easiest roses to grow), or 'Silver Lining' (a Floribunda rose with good disease resistance).
Ask for these varieties and other David Austin or Weeks roses at your local garden centre. Remember to contact them to ask about their shopping options. Looking for a retailer near you? Visit find a retailer.