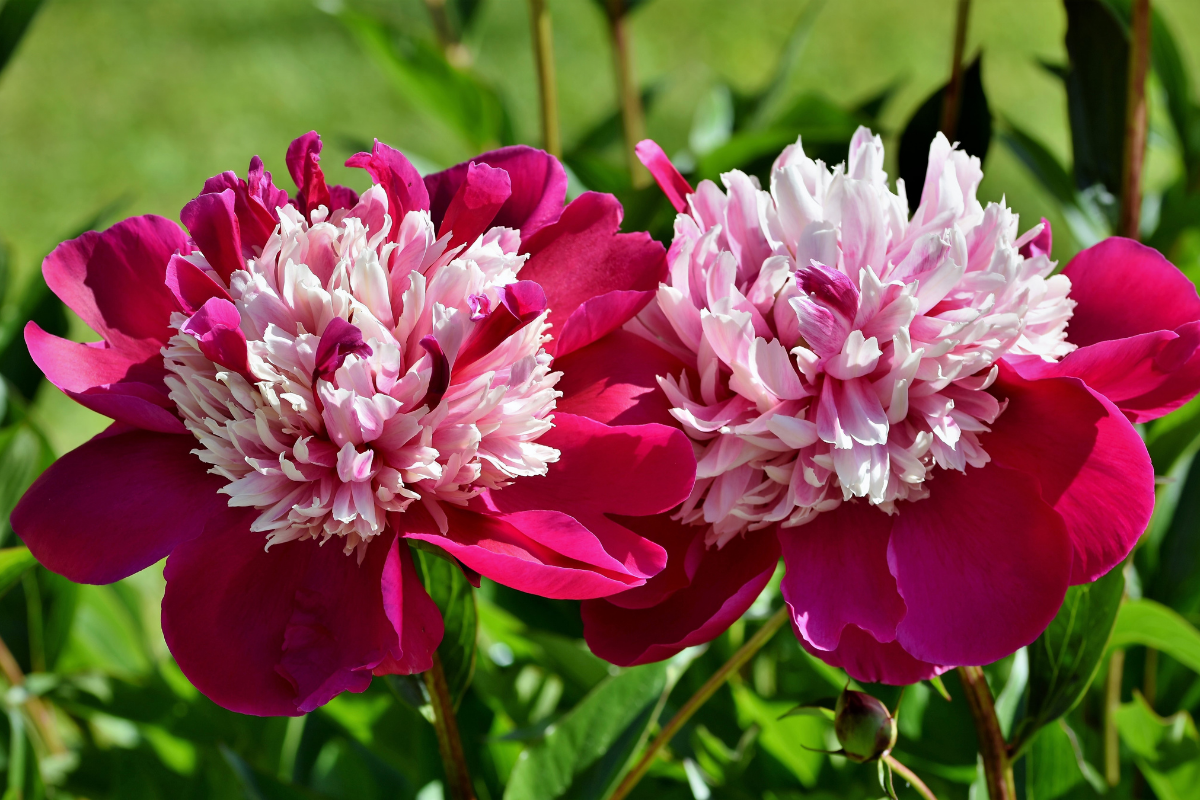 Easy to Grow Perennials for Amazing Colour
Perennials – what are they? Well, plants generally fall into 3 categories: annuals, biennials or perennials. Annuals complete their life cycle (seed to sprout to flower to seed) within one year and need to be planted fresh every year. Biennials need 2 years to complete their life cycle. Perennials are planted once and will come back year after year – as long as they are winter hardy for your area.
Every year we eagerly anticipate the first flush of peony blooms in late spring. The alluring scent and lush blooms are available in a range of colours from the brightest white ('Duchess de Nemours') to the deepest red ('Red Charm') and yellow ('Bartzella'). These amazing deer resistant perennials are known by their Latin name Paeonia (pay-OH-nee-ah) and they are very winter hardy and long-lived. So when you plant them in the garden, be choosey on their location. They love a full sun area with well-draining soil. Planted in the right conditions, they will reward you with blooms for decades. The key to lots of blooms is to plant the roots 5 cm (2") deep in the soil. Too shallow or too deep will affect their blooming ability. Well-loved in cut flower bouquets, peonies are center pieces that add old world charm or a modern aesthetic.
A staple for perennial borders are daylilies. The free-flowing foliage is reminiscent of lush grass that it is magnificent in mixed containers with other perennials. The range of blooming colours are as vast as a painter's palette and many varieties will re-bloom all summer long. Some varieties are even part of a special group known as the "500 Blooms Club". These varieties such as 'Barbara Mitchell' and 'Entrapment' will produce over 500 blooms each year. Hemerocallis (hem-er-oh-KAL-iss) can grow in a range of soils from salty city roadsides to rich garden mixes and love full to partly sunny areas.
Looking for some shade loving low maintenance perennials? Astilbes (ah-STILL-bee) are a top choice, with the ferny foliage hues of the deepest green ('Cappuccino') to chartreuse ('Colour Flash Lime') to mahogany-red ('Chocolate Shogun'). The sweetly fragrant, bee friendly plumes available in a spectrum from crisp white to deep burgundy will add highlights to patio containers and borders. These hardy perennials check all the boxes: deer resistant, drought tolerant (once established), and they love a full to part shade area.
A list of top favorite perennials would not be complete with out lilies. Lilies grow from hardy bulbs and produce blooms in an array of colour combinations. There is a lily that will fit every space from the patio container size (Lily 'Tiny Padhye') to the mid-border ('Roselily Samantha') to the giant OT (Oriental x Trumpet Hybrid 'Purple Prince'). There are fragrant lilies (Oriental 'Playtime') and scent-free lilies (Asiatic 'Purple Eye'). Lilies are elegant cut flowers and enjoy a full to partial sunny area in well- draining soil, protected from strong breezes. So, whether they are early blooming Asiatic, mid-summer flowering Trumpets, or late summer OT hybrids – by selecting a range of varieties, you can enjoy lilies blooming in your garden from June through August.
Feeling inspired? These perennials are easy-peasy, so it's time to get outside and enjoy some time in the garden or on the patio!
Ask for these varieties and many others at your local garden centre. Remember to contact them to ask about their shopping options. Looking for a retailer near you? Visit Find a Retailer Near You.