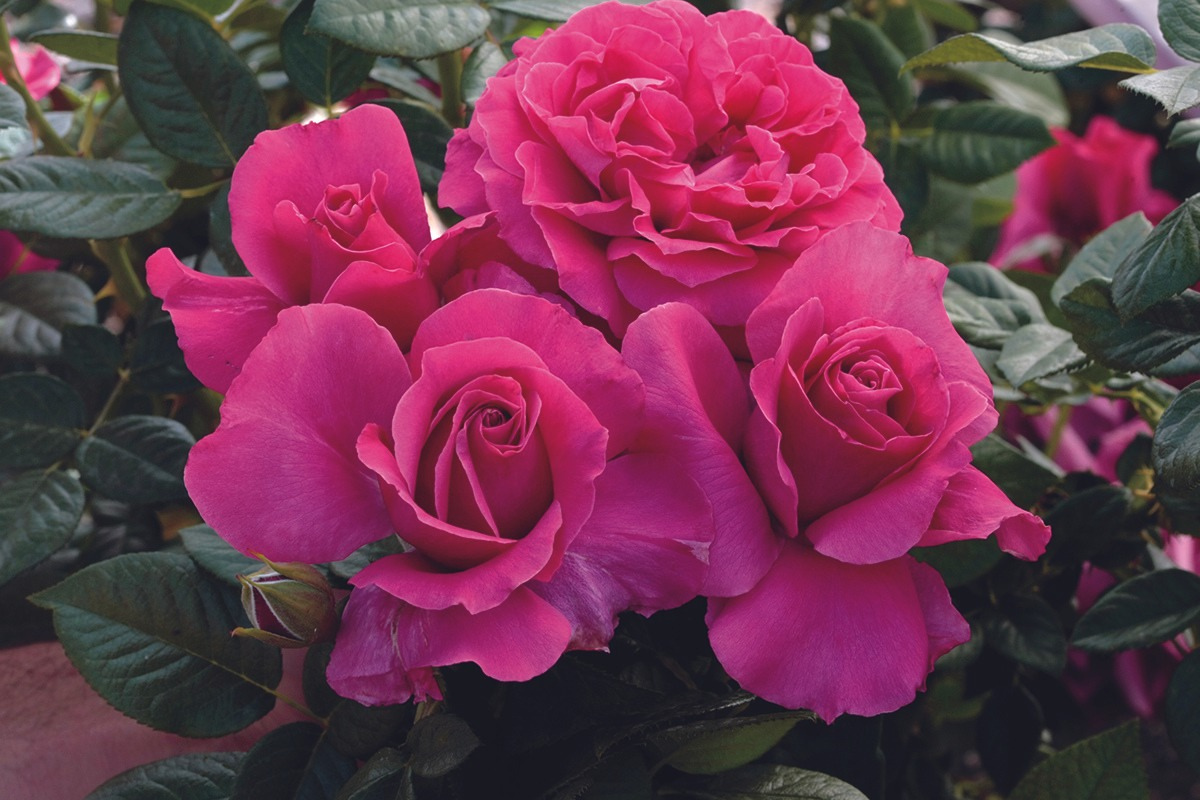 Downton Abbey – Garden Rose Collection
Sunday evenings, avid fans are curling up with a proper cup of tea to watch Downton Abbey. Season six has been widely anticipated as the award-winning PBS television series draws to its finale. These unanswered questions remain: How will Downton survive changing social and economic times? Will Lady Mary fall in love with a suitor and marry? Can Edith find happiness in her independence? Will John and Anna Bates find their own happily ever-after beyond prison walls for good?
The drama has influenced designers and mainstream fashion all over the world. Even in the garden,
Weeks Roses offer their Downton Abbey Garden Rose Collection.
Just like the characters in the show, these roses are beautiful and elegant, surprisingly dramatic and strong.
Anna's Promise®
Grandiflora
The first in the collection, Anna's Promise® celebrates the true heart and steadfast love that transcends the trials and tribulations endured by Anna Bates, one of Downton Abbey's most beloved characters. This romantic rose has a unique bicolor combination of golden petals with a pink blush, and glowing copper reverse. Borne in clusters on strong stems, the large and luxurious blossoms exude a spicy, fruity fragrance destined for beautiful bouquets. A medium, upright and bushy habit, this rose has deep green glossy foliage.
Pretty Lady Rose™
Hybrid Tea
NEW for 2016, 'Pretty Lady Rose™,' is named after the niece and goddaughter of the Dowager Countess. This rose shares many attributes with her namesake – from an elegant flower to a tough resilient spirit. Large blooms and a high petal count create showy deep pink ruffles that resemble a flapper's dress. The long-lasting, stay-true color is heightened by the perfume of sweet peonies with a hint of spice. Compact and upright in habit, this rose brings elegance to smaller spaces, the patio and deck, where it can be grown in a container.
To find these gorgeous roses for purchase, contact your favorite local garden centre, or send Florissa an email.
Downton™ and Downton Abbey® ©2015 Carnival Film & Television Limited.
All Rights Reserved.