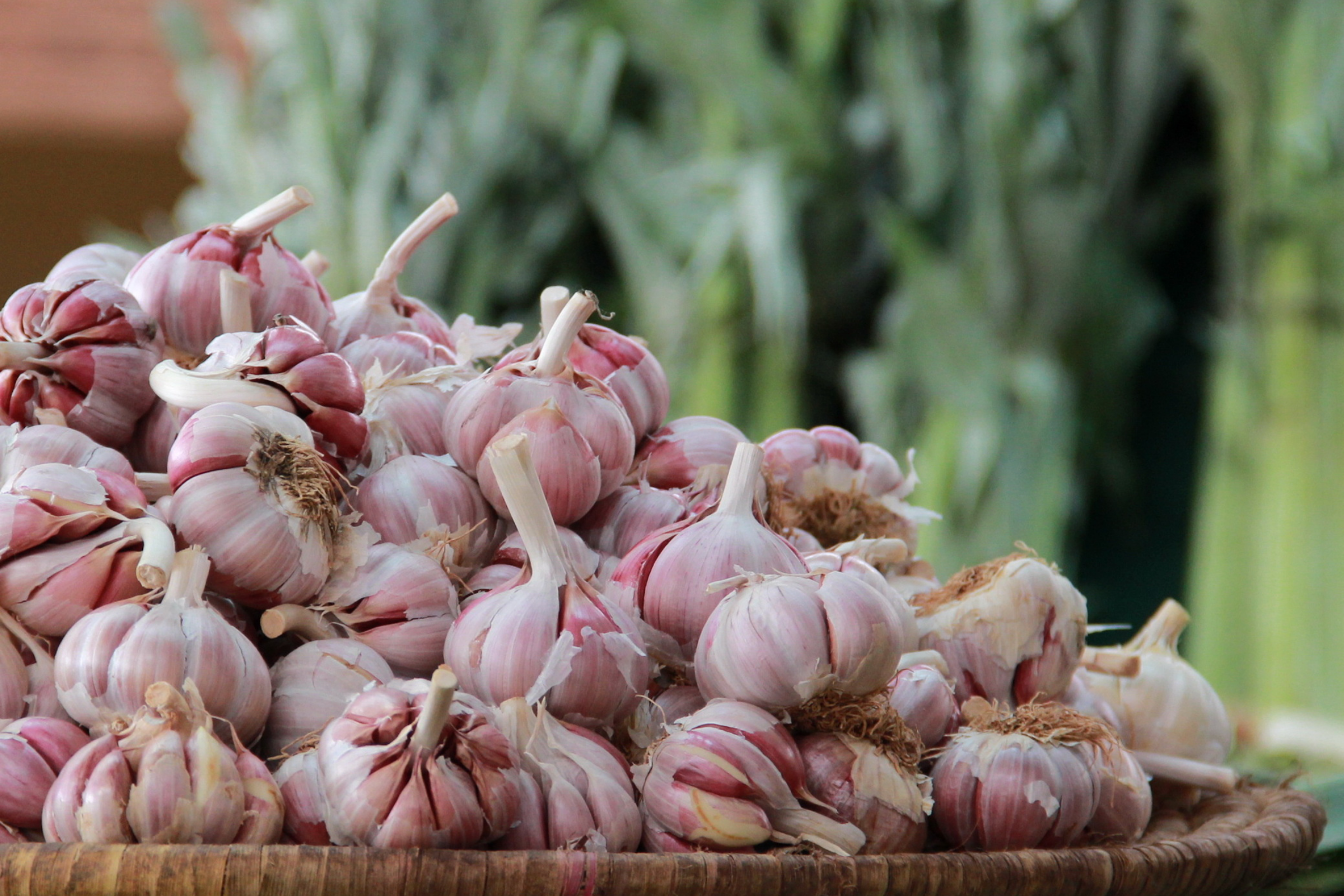 Delicious Recipes Featuring Your Summer Harvested Garlic
Whether you've just harvested some of your own garlic from your garden, or picked some up at your local grocery store, garlic can't be beaten when it comes to elevating your next meal! Many of my favourite recipes include lots and lots of garlic. But what about garlic breath? Irrelevant, I say! Your taste buds will thank you once you sink your teeth into some of these awesome recipes featuring this wonderful aromatic ingredient.
Garlic is a bulbous herb that is related to the onion. It has a characteristic strong, spicy flavour that is beloved by many. Garlic grows well in our Canadian climates and can be harvested during the summer months. In this blog post, we will feature some delicious recipes that showcase garlic and different types of garlic flavours. Whether you are looking for a savory dish or something with a spicy kick, we have you covered! So, get your chef's hat on and start cooking up some amazing meals with this versatile ingredient!
Lemon & Garlic New Potatoes
Perfect for bringing to your next summer BBQ! Try a soft neck garlic variety for a more subtle flavour that compliments this dish perfectly!
Ingredients
1 pound of small red potatoes
2 tablespoons olive oil
2 garlic cloves, minced
1/4 cup shredded parmesan cheese
2 tablespoons lemon juice
1/4 teaspoon salt
1/4 teaspoon pepper
Instructions
Cut scrubbed potatoes into wedges; place into a large saucepan. Add water to cover and bring to a boil.
Cook until tender, about 10-15 minutes. Drain.
In the same pan, heat oil over medium-high heat. Add potatoes and cook until browned, about 4-6 minutes.
Add garlic and cook 1 minute longer.
Remove from heat and stir in the remaining ingredients.
Roasted Garlic & White Bean Hummus
Another winner for your next get together with friends! Roasted garlic is the star of this show – try Metechi garlic, as it is perfect for roasting and adds just the right amount of spice.
Ingredients
2 to 3 heads of garlic
3 cups cooked white beans, liquid reserved
1/3 to 1/2 cup cooking liquid or water
1/4 cup olive oil (plus extra to drizzle on top)
1/4 cup tahini
Salt and black pepper to taste
3 tablespoons lemon juice
Chopped fresh rosemary for sprinkling on top
Instructions
Preheat the oven to 425 degrees Fahrenheit. To roast the garlic: chop off the heads of the garlic and cut off the tops of each clove. Place on aluminum foil, drizzle with olive oil, sprinkle with sea salt, and wrap tightly in foil. Toss in the oven and bake for about 30 minutes, until nice and golden on top. The cloves of garlic should pop out easily with gentle pressure.
In a food processor, combine the white beans, cooking liquid or water, olive oil, tahini, salt and pepper, and lemon juice. Let the garlic cool until it's comfortable to touch, then squeeze out each individual clove of garlic and add to the food processor. Blend well and adjust seasonings to taste (add more olive oil, salt, and pepper, or lemon juice as necessary).
Transfer to a medium saucepan and heat over medium heat until warm. Sprinkle with rosemary. Serve with roasted or raw vegetables, pita chips or pita bread, toasted crostini, or a loaf of crusty whole-wheat bread. The options are endless.
Thai Soy-Garlic Fried Ribs
Featured in Chrissy Teigen's cookbook Cravings: Hungry for More, this recipe makes garlic the star of the show and gives these fried ribs a wonderful depth of flavour. Spanish Roja or Bogatyr garlic would be a perfect choice as they have naturally spicy overtones with long-lasting flavour.
Ingredients
2–4 servings
1 rack of baby back pork ribs (12–14 ribs), separated into individual ribs
2 Tbsp. soy sauce
7 garlic cloves, finely chopped
1 tsp. freshly ground black pepper
Vegetable oil (for frying; about 2 qt.)
Instructions
Place ribs in a large bowl. Add soy sauce, garlic, and pepper and toss to coat. Let stand at room temperature.
Heat oil in a large heavy pot over medium-high until a deep-fry thermometer registers 370°. (Or test oil by throwing in a little piece of bread or some breadcrumbs; if they sizzle immediately but aren't burning, you're ready.) Working in batches, fry ribs until just cooked and well browned, 3–4 minutes. Return oil to 370° between batches and try to skim out any stray bits of garlic so they don't burn in the oil and make it taste like burnt garlic.
Transfer ribs to a platter and serve plain or with your favorite hot sauce alongside.
I hope you enjoy these recipes featuring your summer garlic harvest! There is nothing more satisfying than using your own homegrown produce in your meals. These recipes are great starting points – feel free to get creative and let your summer harvest inspire your next meal! What are some of your favourite ways to use garlic in cooking? Let us know in the comments! Happy cooking!
For information on where to find Florissa products near you, please inquire on our Find a Retailer page.