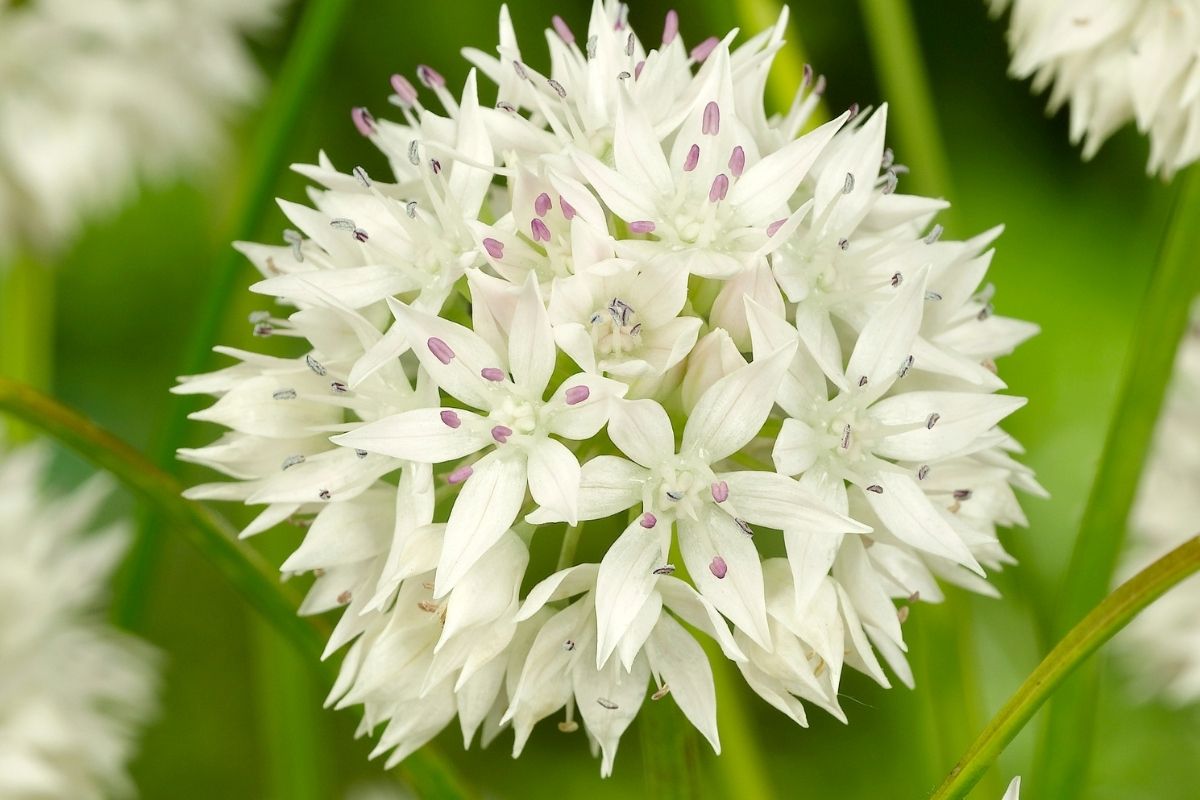 Deer & Squirrel Resistant Bulbs
Deer can visit the garden any time of year, but they find the fresh tender shoots in early spring so tempting. Thankfully, Canadian gardeners have a great selection of spring flowering bulbs that deer naturally turn away from – especially Narcissus and Allium. These are two essentials in the deer-resistant spring garden, and Florissa has some fabulous varieties available for fall planting. Check out some of our top picks!
Rock Garden Narcissus Wisley
Wisley is a recent award winner that grows to about 40 cm or 16" in height. Each bulb produces up to 5 blooms, and the blooms are large. Swept back outer petals open up pale yellow and age to snow white. The long trumpet is glowing yellow with ruffled and flared edges. Wisely has an upright habit, the flowers face slightly outwards and stand up well to weather. An early bloomer, the flowers are long-lasting – up to 5 weeks!
Rock Garden Narcissi are extremely versatile. Plant them in drifts, clumped among perennials, or in containers with your favourite spring companions.
Double Narcissus White Lion
White Lion is another award-winning daffodil, known for its sweetly gardenia-scented blooms. The flowers are 3.5 inches in diameter and fully double. White Lion blooms pale yellow and matures to creamy white. Warm yellow shorter petals reach out from the heart of this narcissi. White Lion grows to 40 cm or 16" in height. A beautiful choice for mixed borders where you can enjoy returning blooms each spring, or as a focal point in containers. Wait until the flowers are fully open before cutting them for your spring bouquet.
Allium Graceful Beauty
The perfectly round 3" inch sparkling white globes of tiny star-shaped florets are eye-catching. The soft lavender stamens and striping on each delicate petal lend elegance and charm.
Allium Graceful Beauty is one of the best showy white alliums to compliment the blooms of the late spring garden. So easy and rewarding to grow, Graceful Beauty is compact reaching 40 cm or 16" in height. It is ideal for planting among peonies, perennials, and roses, and pairing with taller alliums.
Alliums serve a special purpose in late spring as they bloom just before the onset of summer flowering bulbs and perennials. While deer and other critters avoid them, honeybees and hummingbirds are drawn to allium which makes for fascinating focal points.