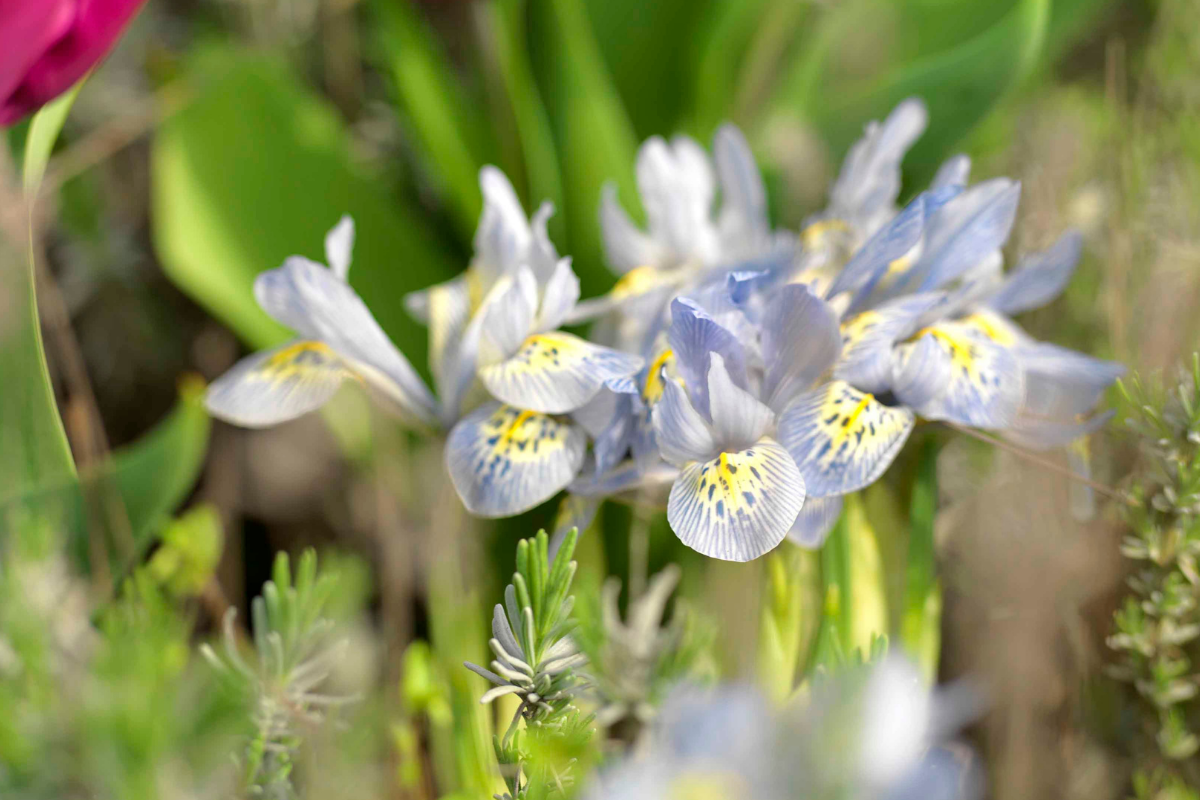 Top 5 Picks for Deer Resistant Bulbs
Signs of deer grazing on tender plants in the garden can tug at the heartstrings. It can also inspire gardeners to plant for deer resistance as well as beauty. Deer naturally avoid what they find distasteful and Florissa offers the best selection of deer resistant bulbs. You may find that you are limited when it comes to planting for deer resistance, however, favourites like Narcissus (Daffodils), Anemones, Hyacinths, Muscari, Iris, Allium, and so many more are actually deer resistant!
The options of what to plant in your deer resistant garden are practically endless. You can customize your garden to your favourite colours, styles, and flowering times! All you need to look for is the Deer Resistant stamp while at garden center, and you know you've found something to plant that the deer won't find tasty!
New this year is the split corona daffodil, Gold Disc, and it is everything yellow and cheerful, giving you all the feelings of a sunny spring day!
Gold Disc grows to a height of 40 cm (16"), and towers with its bright yellow smile in the garden. This mid-spring flowering beauty is not only deer resistant, but also fragrant! Plant these butterfly-like bloomers in a garden or container, where you can admire its beauty and fragrance!
Did You Know…
The reason why deer and other critters leave narcissus bulbs and bulbs alone is because they contain calcium oxalate which is poisonous and razor sharp to the tongue.
This creamy, elegant early spring bloomer is sure to get you excited for spring. With ivory petals like the sails of a boat, and pale-yellow centers, the Sailboat daffodil, gives you a soft, subtle look to your garden. Stems grows to about 25 cm (10") and can bear up to 3 beautiful flowers per stem, with each bloom being about 2.5 cm (1″) across. They are best planted in clusters so you can enjoy the full impact of these gorgeous flowers. These daffodils smell amazing, have long lasting blooms, and are a must have in your deer resistant garden for spring!
Iris Katherine Hodgkin (Dwarf Iris)
Katherine Hodgkin is a beautiful, deer resistant, dwarf iris that is the recipient of the Award of Garden Merit from the Royal Horticultural Society. This iris is shorter than most growing to about 15 cm (6″), and looks phenomenal when planted in clusters, giving impact in numbers. They grow best in full to partial sun, in well-draining soils. Blooming from late winter to early spring, it has beauty in its pale blue flowers, with deep blue veins, and stamps of creamy yellow at their base. Best of all, these little iris' naturalize and bloom year after year, with no special attention needed at all! Talk about low maintenance beauty!
This late spring bloomer will catch the attention of everyone, with its tall stems, and perfectly blue globe-shaped blooms. Allium Azureum grows to 60 cm (26") tall and has blooms that are 4cm (1.5″) wide. When planted in clusters, their late spring colour and fragrance will make a big impact! This allium is adored by bees, butterflies, and other beneficial pollinators that you find in the garden! Alliums are a must have in the garden for height, texture, and shape – find them at your local garden center.
Quick Tip – We recommend planting bulbs that have different flowering times so that you enjoy blooms throughout the spring! Find the different blooming times on the back of the Florissa packaging.
Eremurus, or Foxtail Lilies, add dramatic flair to the deer resistant garden, and guarantee the "Wow!" factor. These octopus-like tubers grow into tall willowy spires densely packed with bottlebrush flowers in soft shades of yellow, orange, pink and coral. A lovely pale pink, Eremurus Pink reaches peak heights of 150 cm (60" or 5 ft.) tall, bringing new dimension to the garden as a focal point or planted among border perennials. They prefer full sun and well-draining soils; plant them in a location sheltered from strong winds. Set tubers 10 cm (6") deep and 35 cm (14") apart. Blooming in late spring to early summer, the flowers are loved by honeybees, butterflies, and hummingbirds – all our pollinator friends!
Finding bulbs to plant and grow that your deer won't munch may seem impossible, but in reality, the options are almost endless! There is so much colour, size, and variety when it comes to planting a deer resistant garden, you can let your creativity run wild. At Florissa we are here to help you discover what deer naturally avoid, so that you can enjoy your garden! Visit your local garden center and look for the Florissa logo and Deer Resistant stamp to find these varieties and many others that will suit your deer resistant garden perfectly!
For more information, or to find a garden centre nearest to you, please visit find a retailer.