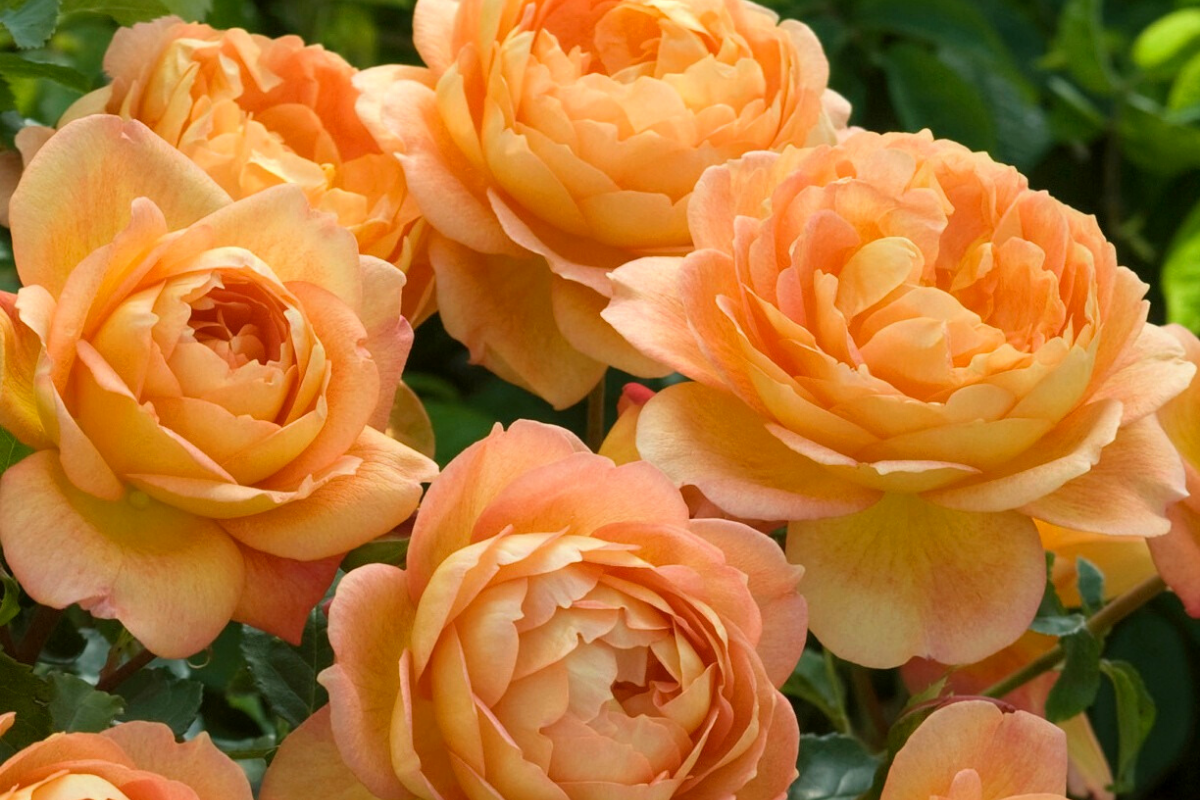 David Austin Roses for Mother's Day
Roses are one of the most popular and top-selling flowers for Mother's Day. A beautiful bouquet of roses acknowledges the enduring bond and unconditional love we share with our mother. This year, give her an extra special and lasting bouquet.
Give her David Austin Roses growing in a container. It's a living gift with gorgeous, sumptuous blooms to admire throughout the summer, and for many years to come.
Most roses are suitable for growing in containers, and David Austin Roses, with their graceful, bushy habits and long flowering season are especially beautiful in large pots. They offer endless possibilities for creating a garden overflowing with fragrance and romance even in smaller outdoor spaces. Container-grown roses are versatile, finding their way onto city balconies, terraces, and garden patios. They also become stunning focal points near a relaxing bench or gathering area. Surround her with the beauty and ease of a container-grown English Rose in her own outdoor living space. Below are a few English Rose varieties especially suited for growing in containers.
Lady of Shalott
Rich orange-red buds open to form chalice-shaped blooms brimming with loosely arranged apricot-orange petals. There is a pleasing warm tea fragrance with hints of spiced apple and cloves. Lady of Shallot is one of the more robust and hardy roses in the David Austin collection, quickly forming a large bushy shrub (4.5 x 3.5 ft.) with slightly arching stems – an ideal size for a large container rose. Attractive green foliage has a slight bronzed tone and is highly disease resistant. Can also be grown as a climber to 8 ft. tall. Hardy to Zone 5.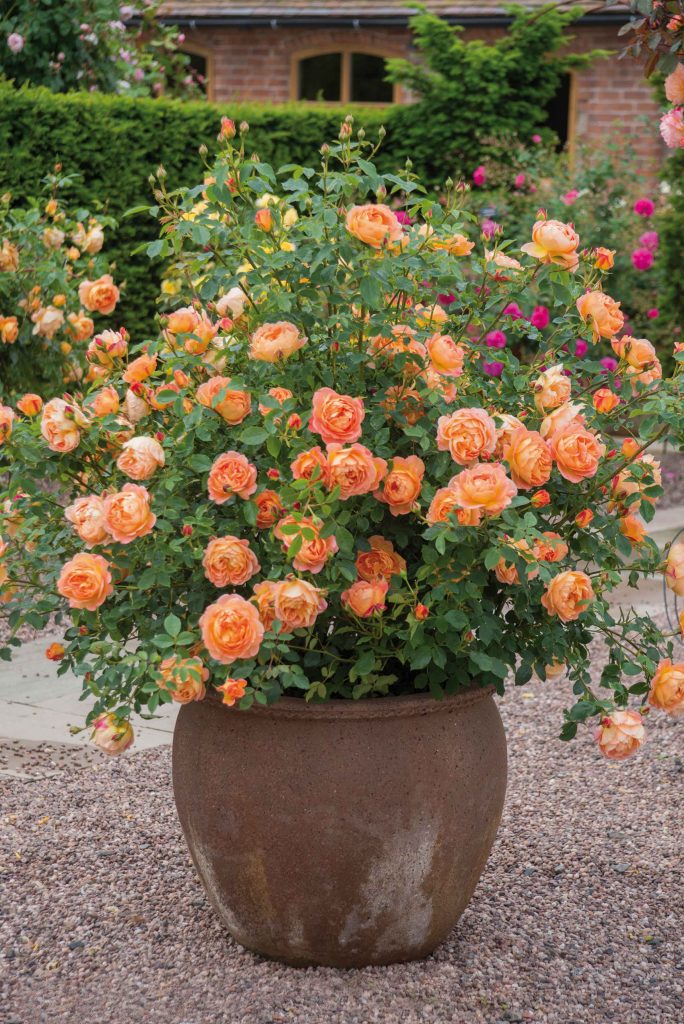 Benjamin Britten
Large cupped rosettes of glowing scarlet eventually change over to a strong shade of deep pink – an unusual colouring for an English Rose. There is a lovely intense fruity fragrance with hints of pear and wine notes in these David Austin Roses. This shrub can be grown in the mixed border as a bush or climber and become a stunning focal point in a large container. As a bush 4.5 x 3 ft., as a climber 8-10 ft. tall. Hardy to Zone 5.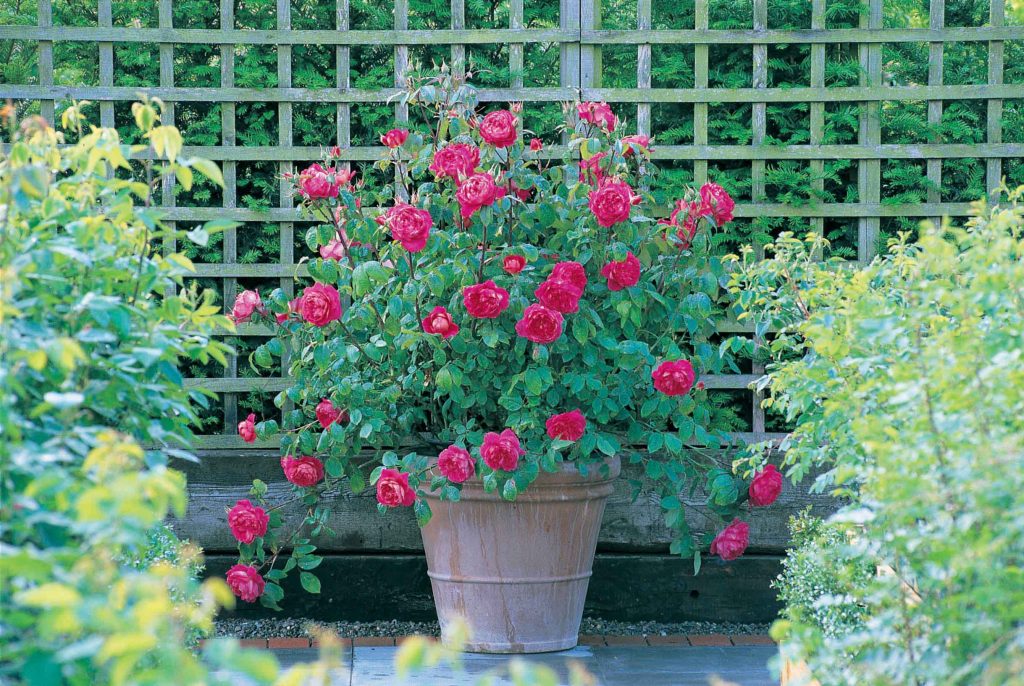 Princess Alexandria of Kent
A magnificent rose with deeply cupped, fully petaled warm glowing pink blooms. A ring of soft pink outer petals encircles the frothy inner ones, creating a very lovely effect. The large blooms are nicely poised on a well-rounded, bushy, and very healthy shrub. A delicious tea fragrance develops notes of lemon and black currants. Excellent repeat flowering from early summer to the first frost of fall. As a bush 4 x 3 ft. Hardy to Zone 5.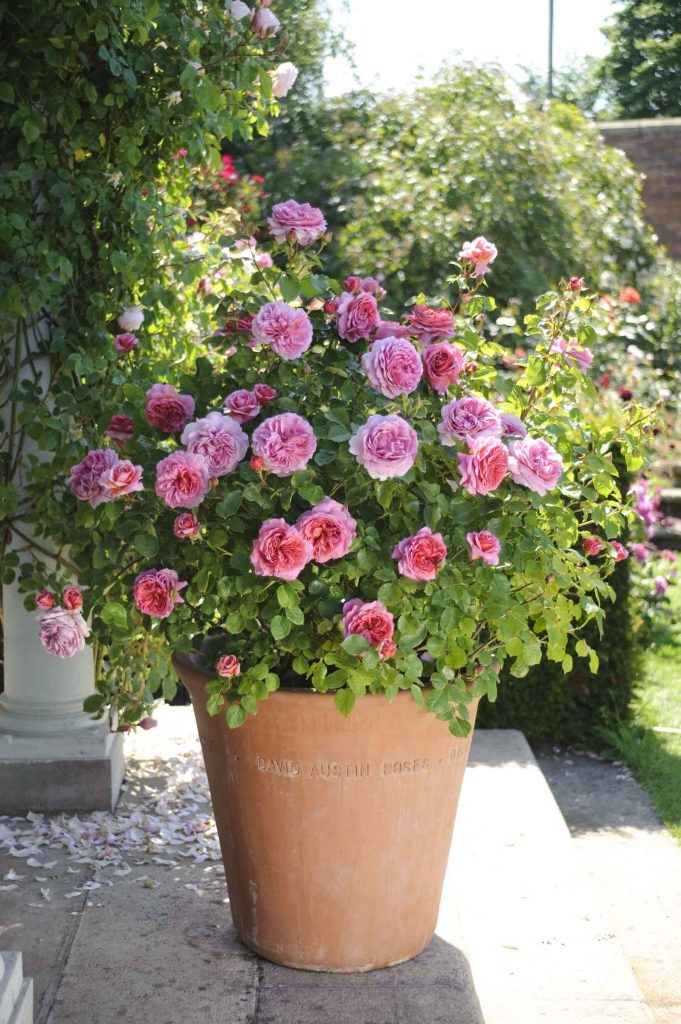 Looking for additional guidance on planting a container rose? Check out our blog post: Successful Container Roses