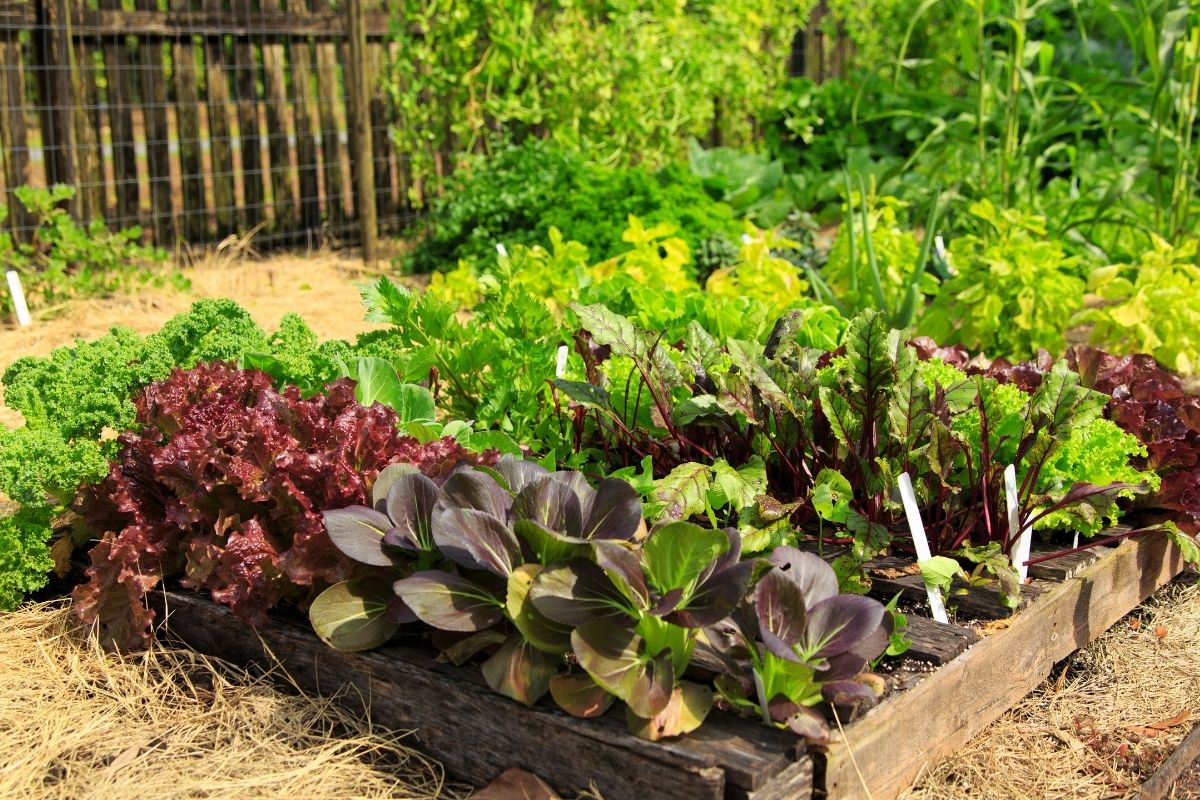 What We're Planting in Our Vegetable Garden
When spring rolls around, it's finally time to plant our favourite vegetable garden plants. This year, there are some very special vegetables growing in our gardens along with our tried-and-true favourites! All Florissa fruits and vegetables are non-GMO varieties – perfect for a natural garden. Read on and find out what we will be planting in our backyard vegetable garden, and what's new and hot for summer.
Growing Potatoes
Potatoes are so versatile. They go with practically everything. Use them for fries, mashed potatoes, potato skins, perogies, twice baked potatoes, hashbrowns and more. You can incorporate them into any meal, appetizer, or snack. Looking for an early harvest potato that will be ready for your summer BBQs? Early producing potatoes varieties like Chieftain, Warba, Satina and the gourmet Bellantina are perfect. This year let's plant everything! Well maybe not, but more than one, right?
Two musts this year are our new varieties. Both gourmet seed potatoes, Alaska Bloom and Innovator are mid-harvest varieties. Alaska Bloom has a unique skin of white with red blushes with a creamy flavour. Amazing for French frying, chipping, baking and boiling, Alaska Bloom is a gourmet variety which produces a high yield. Innovator is a russet skin potato with a yellow flesh. Did you know that yellow flesh potatoes have a high calcium content? Innovator is a very high yield potato, perfect for frying and baking. We will be using this new variety for chips this year! The crispier the better, right?
There are excellent organically grown potatoes you can plant in your vegetable garden. GemStar Russet and Warba White both produce excellent yields. GemStar Russet is a medium sized potato to be harvested in mid-late season that's excellent for boiling, baking and French frying. For a very early harvest with high yields, try Warba White – you'll be enjoying large potatoes from this variety!
Planting Onions
We love to grow onions in our vegetable gardens. Onions are perfect for adding flavour to so many dishes. They are perfect for soups, stews or even caramelized to top your summer barbequed burger. Harvest green onion tops in early summer, then in late summer harvest the flavourful bulbs. When properly stored in a dark, cool, well-ventilated location, they will last for up to 3 months.
We love to plant a few different varieties to have a great mix of flavours available for cooking. For a great standard onion, perfect for caramelizing, plant yellow Stuttgart. It's a great addition to pasta and potato salads in the summer.
Our go to onion for green salad recipes is the sweeter Walla Walla onion that is also good in relish and other fresh recipes. For making delicious vinaigrettes to add to those salads, Lorient shallots are perfect. Multiplier onions are milder and are found to be easier to digest for those with sensitivities to onions. We often use scallions or the onion tops, to finish our favourite Asian dishes, like delicious homemade ramen.
If you are a big fan of Mexican food like us, make sure to plant white onions. Snowball is great for tacos, salsas, and guacamole. Are you looking for a spicer variety, a red onion is best. Try Karmen, which adds a little heat to arugula, kale, and spring green salads.
Plant Asparagus in the Garden
We love to plant asparagus in our vegetable garden. Once established, asparagus will be the crop that keeps on giving for years and years to come! Be mindful that it does take a couple of years for asparagus to get fully established. However, planting asparagus in vegetable gardens is an investment for amazing yields in the future. Try asparagus Millennium which has the highest yield, Jersey Night with its large green spears, or the new variety Eclipse which performs best in cooler regions.
Rhubarb
This year there are so many new rhubarb varieties, it's going to be difficult to decide which ones to plant! Rhubarb is great – it's a perennial that will last for years in your garden and is so easy to grow. New this year are Glaskin Perpetual, Holsteiner Blut, Red Champagne and Victoria. If you would like a sweet rhubarb, try Canada Red or Red Champagne which has a nice, sweet wine-like flavour. We love to make jam, rhubarb crisp and strawberry rhubarb pies in the summer. After getting established, rhubarb plants start to produce a lot of stalks. Thankfully rhubarb can be kept in your freezer for up to a year.
Add Some Heat to your Garden
An excellent vegetable to grow for a beginner gardener is horseradish. Homegrown horseradish has a much spicier taste than store bought – packing much more of a zing! With the ability to thrive in almost all conditions, this rugged, cold hardy perennial is an excellent vegetable to plant in a beginner's garden.
To add even more heat to your garden, you can take on a more of a challenge and plant wasabi. This plant needs more attention and care than horseradish, but the flavour is amazing. Did you know that the majority of wasabi bought in store and consumed in restaurants is just a coloured variety of horseradish? Authentic wasabi is quite expensive, so a great solution is to add it to your vegetable garden.
So, there's our list of the top tasty vegetables available this summer! Remember all the varieties from Florissa are GMO-free, which we love for our vegetable garden. Grow healthy and tasty vegetables you will be enjoying all summer long.