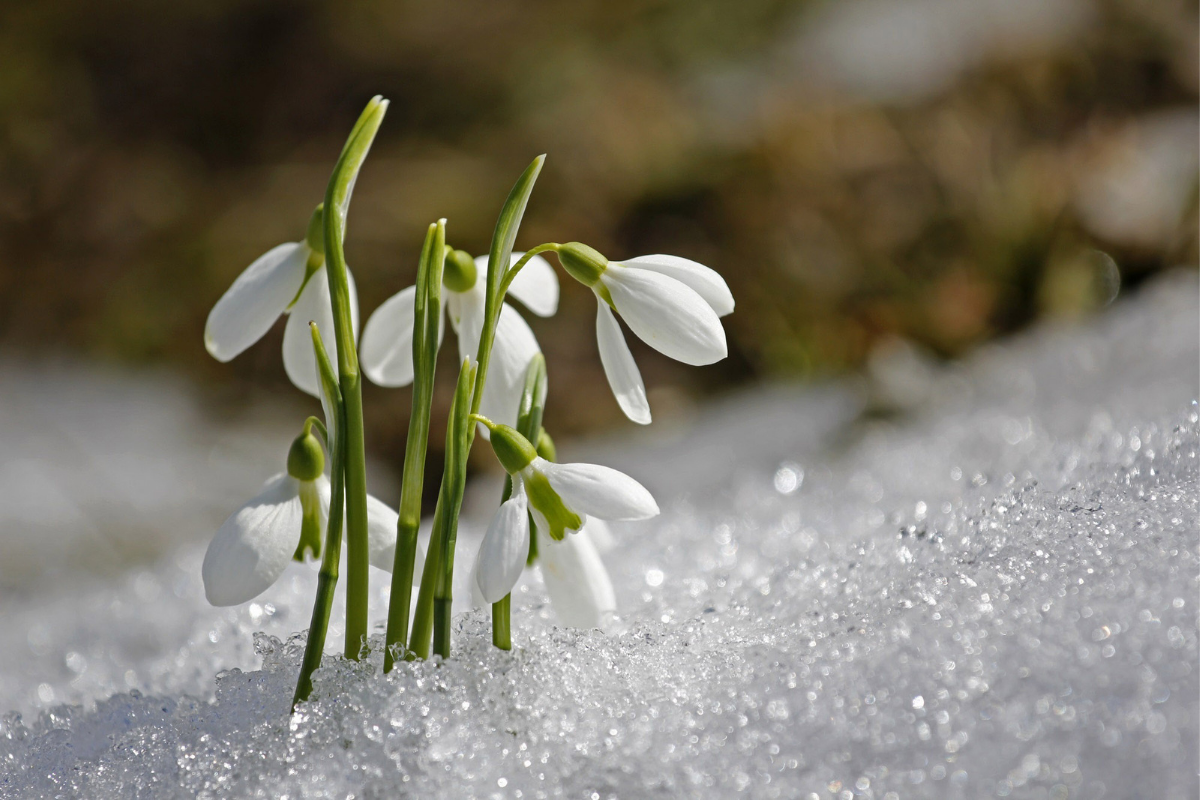 Top 3 Winter Bloomers in Your Garden!
Winter can seem like a darker season for your plants and gardens. But there are some plants that bloom during these months and can bring life to your garden. Our top 3 picks are Hellebores, Eranthis, and Galanthus. These winter blooming plants will add character to any garden and are a must have for winter interest!
Hellebores
When you think of winter, some plants that should pop into your mind are Hellebores. They have evergreen leaves and bright flowers, which bloom in the winter months. This plant produces gorgeous flowers in varying colours of white, pink, yellow, and deep maroon, giving you lots of options to choose from! The leaves of the Hellebore plant give dimension and texture, remaining attractive in the summer months, after the flowers have finished blooming. These earliest to bloom has the common name Christmas Rose (Hellebore niger), which are very low maintenance, growing in many different soils and sun conditions. They can even tolerate shady areas that may not get much sun! Hellebores will return year after year making this a great investment for the garden! Their blooms range in size from 5-8 cm (2-3.5″) and can grow up 45-60cm (18-25″) tall. With so many options, it's hard to choose which Hellebore will be your favourite, remember it's ok to have more than one!
Eranthis
This winter bloomer has charming sunny yellow cupped flowers and emerald green ruffled foliage. It grows about 10 cm (4") in height, and in late January to early February it stands out against the bare ground or snow. It's a bit of sunshine during those cold and dark winter months. This fragrant yellow bloom is important to pollinators as it is resilient to unpredictable late winter weather conditions and therefore will provide an early food source. Also known as Winter Aconites, these plants make a terrific companion for snowdrops because their flowering time overlaps. Eranthis grows in light, well-draining soils, in borders and rock gardens, under deciduous trees and shrubs. Allow them plenty of sunlight to open up during the day and then close when darkness falls. Once established, these bulbs prefer to be left alone where they will self-sow and naturalize. Hardy to zone 5, cold winters bring on the best show.
Galanthus – Snowdrops
Often, we think of snowdrops as being all the same, but there are over 1,000 distinct varieties varying in height, flower size, shape, and colour. Who knew? Galanthus Flore Pleno is the oldest known variety, a double form of the species nivalis. It is a lovely snowdrop with a fuller flower. Look closely at the center of the dainty and fluffy white nodding blooms to see a double skirt of green and white inner petals. Snowdrops are tough, flowering reliably from early January to early March. Sometimes you even find them sprouting up through the snow. They look their best planted in sweeping drifts, at the edges of woodlands and meandering among the roots of deciduous trees and shrubs. Snowdrops also perform well in containers. Pick a few in bloom to bring indoors and enjoy their light fragrance throughout the house. Hardy to zone 3.
Try not to get discouraged in the garden during the winter months, rather plan your garden to include some of these winter bloomers! This way, on those short winter days you can enjoy the gifts of spring that brighten the day. There may be a chill in the air but remember the gardening season never stops! Hellebores, Eranthis, and Galanthus are bold little blooms that will make a show in the garden. Don't miss out on the enjoyment of winter blooms, and head to your local garden centre to find these winter gems for your garden!