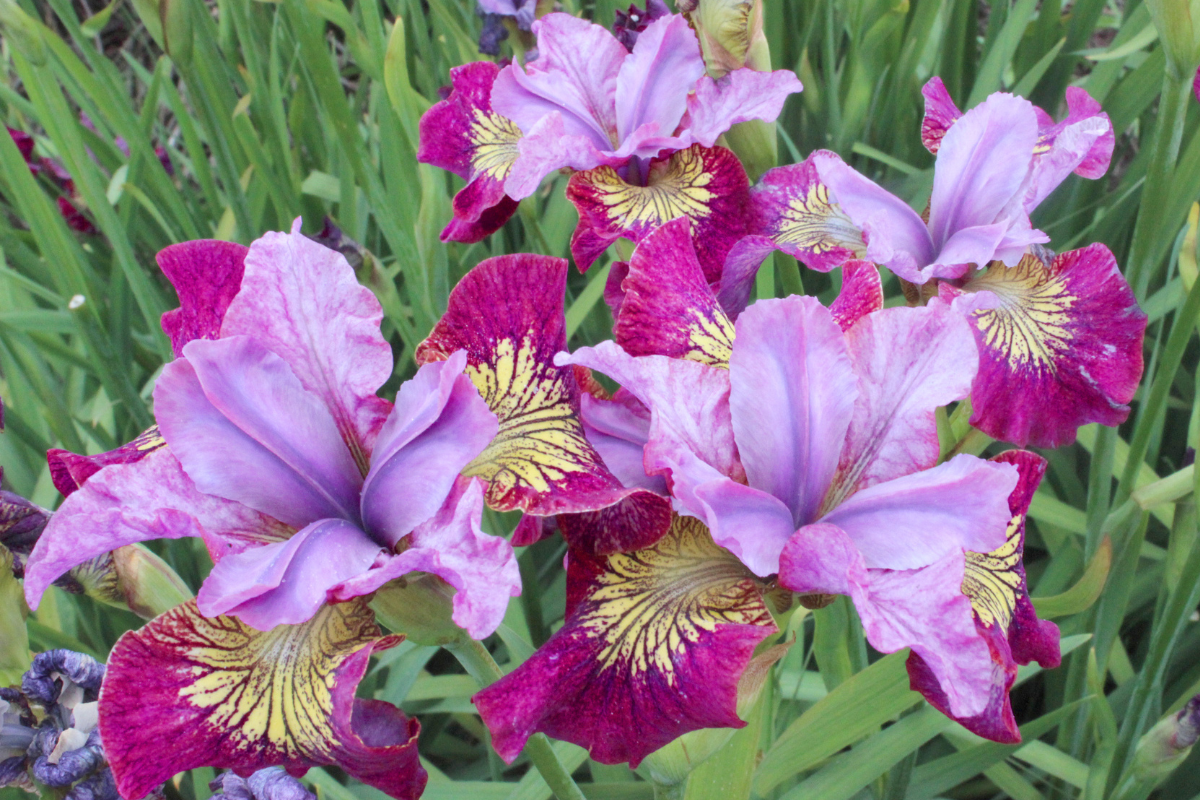 Top 10 Must-Have Flowers for Your Summer Garden
As the spring flowers are blooming, it is already time to think about your summer garden. This year, fill your garden with bright splashes of colour, exotic shapes, and large blooms! Combinations of different varieties in the garden create interest for the eye, as there are so many wonderful elements to look at! With endless stunning varieties to plant in the spring, we at Florissa have come up with our top 10 must-have flowers for summer!
Iris Siberica Miss Apple
Add an elegant touch to your summer garden with Iris Siberica Miss Apple. The 4" blooms of Miss Apple feature violet-pink standards (upward petals) and deep magenta-wine falls (downward petals) with bright gold markings. This hardy to zone 3 perennial is deer resistant and very low maintenance. Plant in a full to part shade location, in moisture-retentive soils and you will be loving this perennial for years to come! It's an excellent choice for planting at the edge of garden ponds, or streams. Miss Apple grows to a height of 75 cm (30"). Welcome pollinators to your garden with this spectacular iris! Want to enjoy the blooms inside? Well, Miss Apple makes for an excellent cut flower to add to a summer bouquet!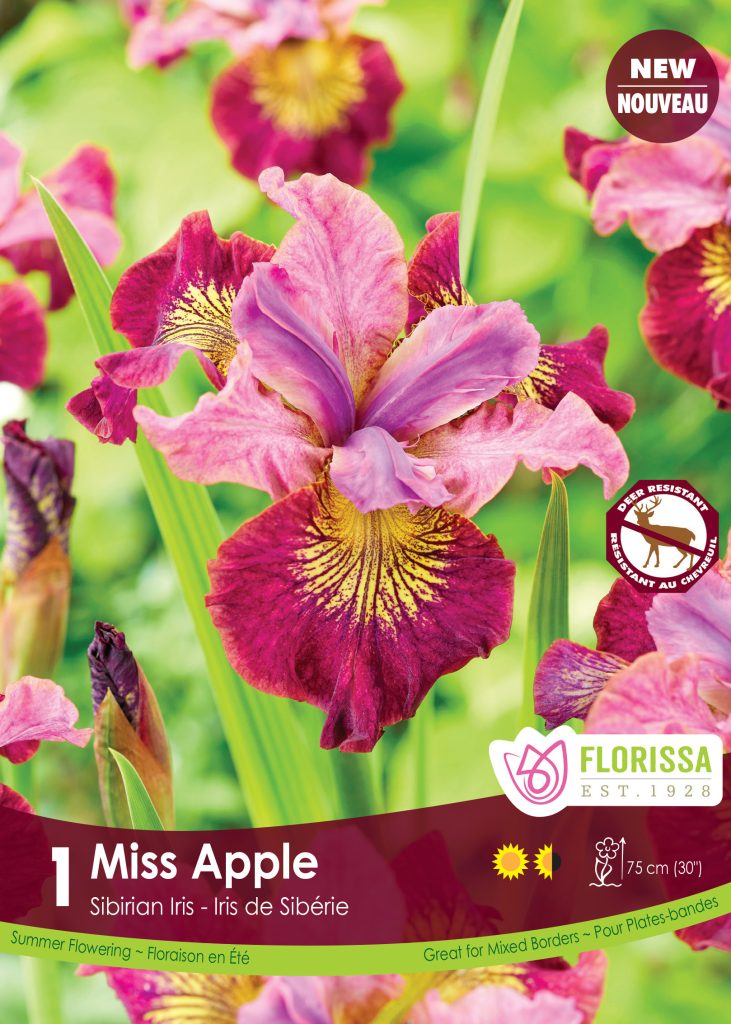 Dahlia Dinnerplate Purple Taiheijo
Big blooms are always a showstopper in the garden! There are so many reasons to plant Dahlia Purple Taiheijo in your garden this year. This giant dinnerplate dahlia's 30 cm (12") blooms are outstanding! Imagine huge balloon-sized blooms of purple bursting within your summer garden! Make sure to cut some blooms to bring indoors for gorgeous arrangements. Perfect for full sun locations, Purple Taiheijo grows to a height of 90 cm (36"). This lush dahlia will produce masses of plus-sized blooms from July through to October. A bright and colorful flower, Purple Taiheijo is perfect for infusing color, size, and texture into the garden. Add an extreme wow factor to your garden this summer with gigantic dahlia blooms!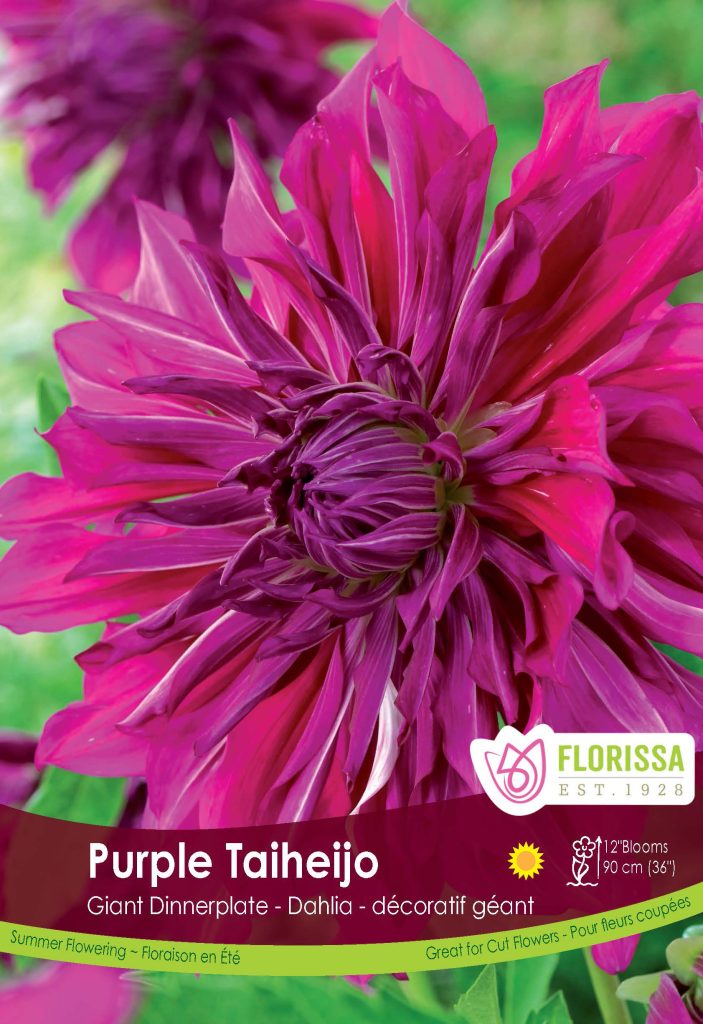 Gladiolus Starstruck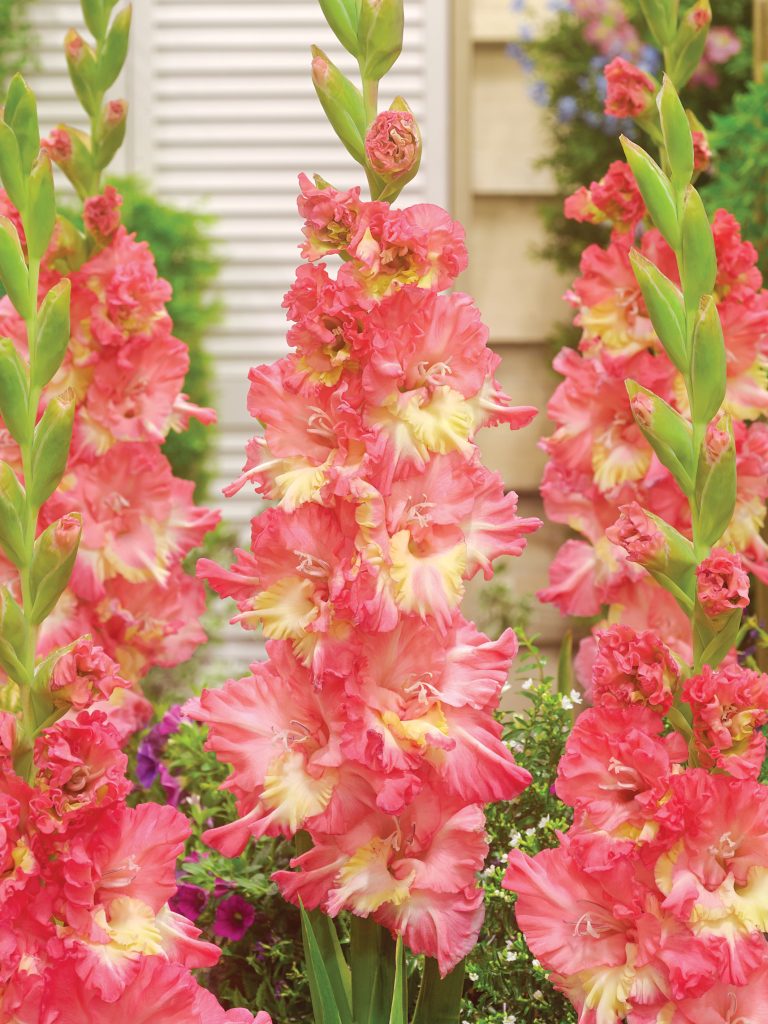 Make sure to plant some gladiolus in your summer garden! This year, check out Gladiolus Starstruck. It is a showstopper with an exquisite colour combination. With extra ruffled blooms, we are obsessed with this pink and yellow novelty gladiolus. Reaching a height of 100 cm (40") they will be in full bloom in late summer. A perfect time to cut and pair with some dahlias for a lovely bouquet! Interspersing gladiolus within your other summer blooms creates a dynamic composition. With tall spikes of colour, long-lasting blooms opening from bottom to top, filling out the summer garden bed with even more colour. While your tall dahlia varieties are showcasing their blooms up high, planting gladiolus fills spaces around the tall greenery with their towers of blooms, adding an extra boost of colour. Our summer gardens are never without a handful of stunning gladioli!
Lily Martagon Pink Morning
Martagon, or Turks' cap, is a graceful type of lily. We love this fun and whimsical member of the lilium family. With recurved, downward-facing flowers, Lilium Pink Morning's unique cascading blooms seemingly fall alongside its tall 80 cm (32") stems. The blooms look as if they are ready to take off and fly from their stems! The fragrant pink blooms can be enjoyed in August and September. This hardy to zone 4 perennial lily will flourish in many gardens across Canada. A perfect addition to containers and mixed borders in your sunny to partly shady areas.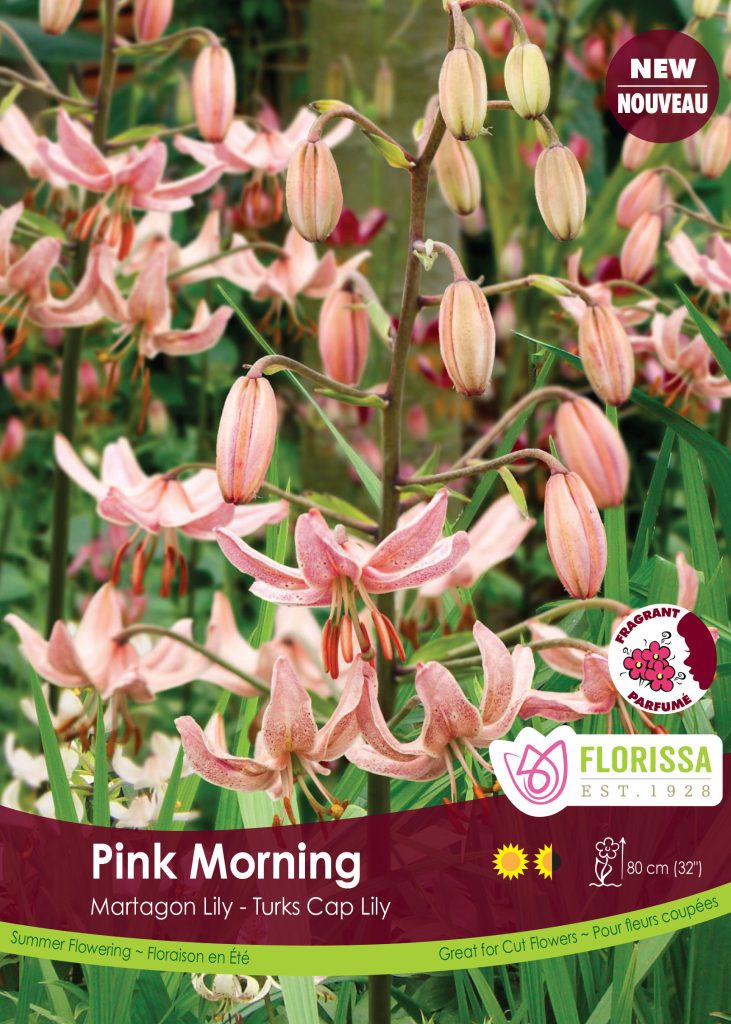 Lily Oriental Brasilia
Infuse your garden with an exotic element. Lilium Brasilia is a star-shaped lily of pure white, featuring a stunning soft pink border. This lily makes the top 10 list for summer for its dramatic appearance, amazing fragrance, and its evolution of colour as it ages! As time goes on, you will see the drama unfold as the blooms transform from white with thin pink edges to fully pink blooms! Growing to 80 cm (32") this lily is a must-have for the garden this summer. You will be enjoying this perennial from July to September year after year!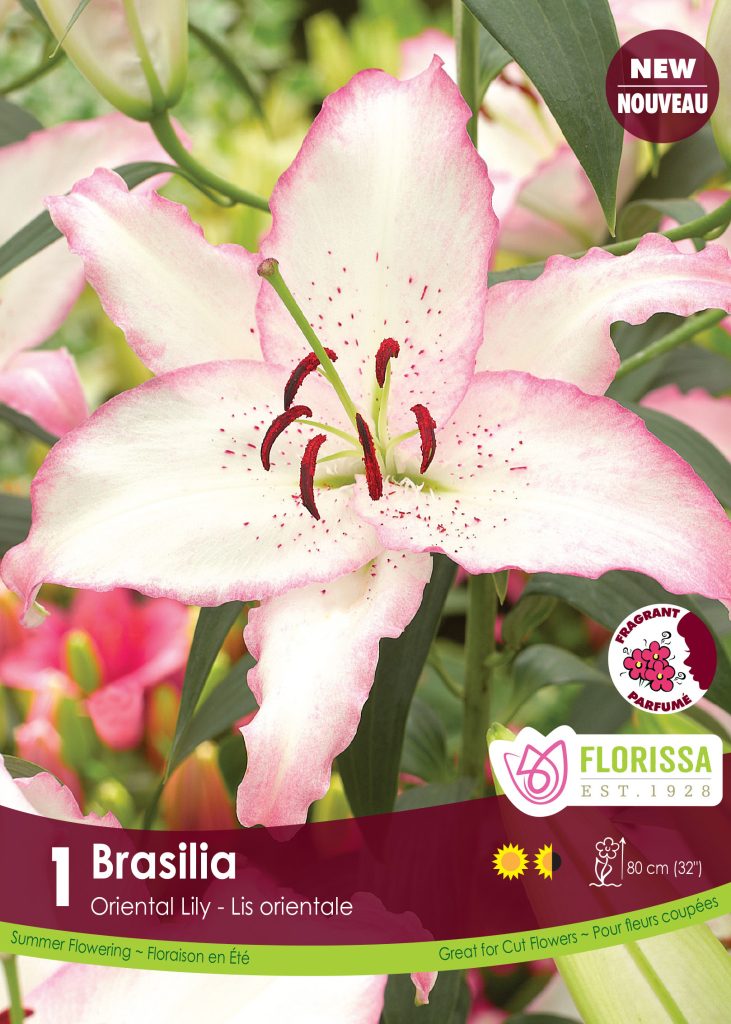 Raspberry Fall Gold
Summer is a time for deliciously sweet berries right from the garden! This year, jazz up the berry garden with something unique! Plant something new and exciting in your garden with Raspberry Fall Gold. This yellow (yes, yellow!) everbearing raspberry is very hardy (zone 3) and produces masses of large, sweet berries that taste like your favourite red raspberries. You will be enjoying these delicious yellow berries in late summer. Do you have a favourite raspberry dessert? Fall Gold is perfect for your summer pies, or atop vanilla ice cream. Don't forget to blend up some to make yummy smoothies to beat the heat!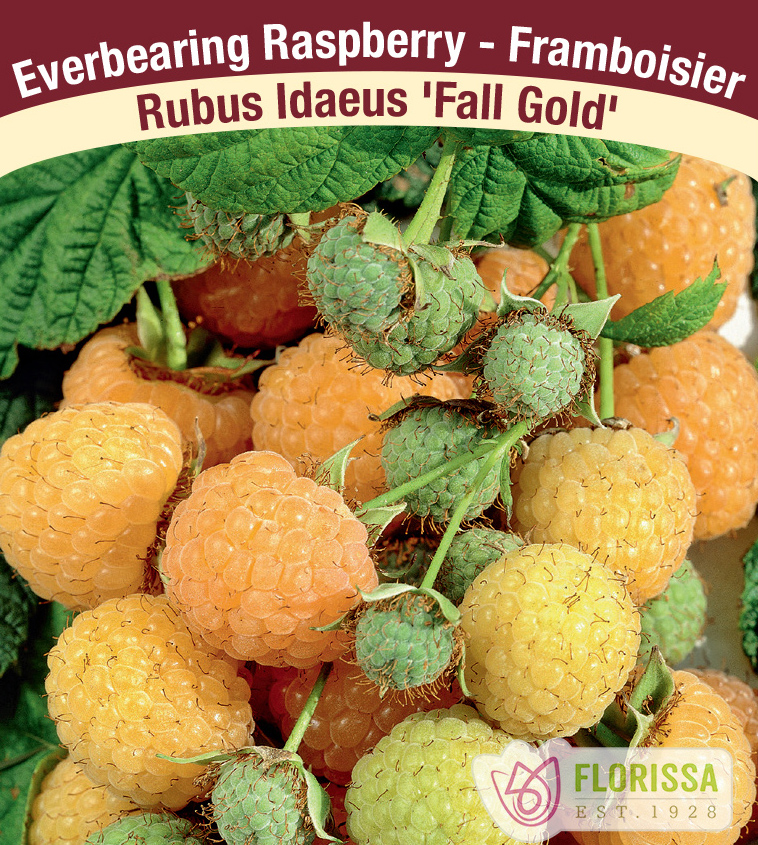 Anemone Rainbow Blueberry
Anemones are a great choice for adding bright, cheerful colour to your summer garden. Looking for a real stunner? The anemone that places in our top 10 summer garden flowers is no surprise. Check out Anemone Rainbow Blueberry! Delicate snow-white blooms fade to a purple-blueberry centre – a dynamic colour contrast. Growing to a height of 40 cm (16"), these anemones are wonderful additions to containers, or in front of your larger summer blooming varieties in your garden beds.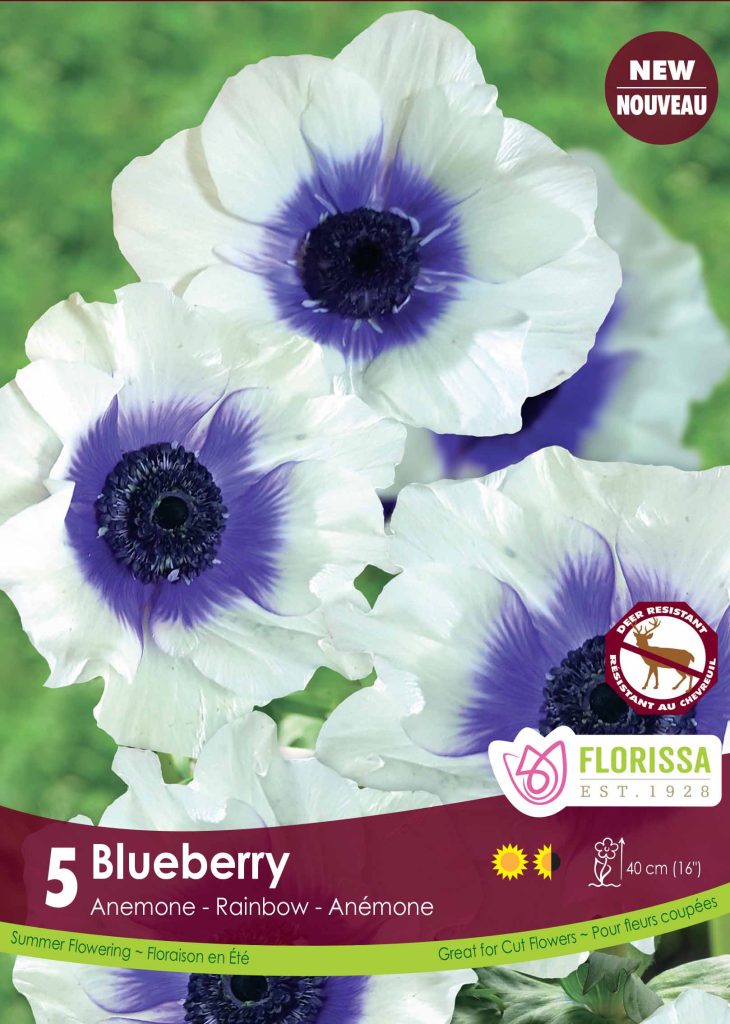 Lily Delicate Joy
Delicate Joy, a double Asiatic kiss lily, is another stunning summer garden variety. This pollen-free lily is perfect for those lily lovers who prefer unscented pollen-free blooms. Don't let the delicate look fool you, as this lily is a hardy perennial to zone 2. Delicate Joy is an early flowering lily and will bloom from June to August. With a height of 60 cm (24"), Delicate Joy is ideal for mixed borders and containers in your sunny to part shade areas. Make sure to keep the clippers nearby to harvest blooms to bring indoors.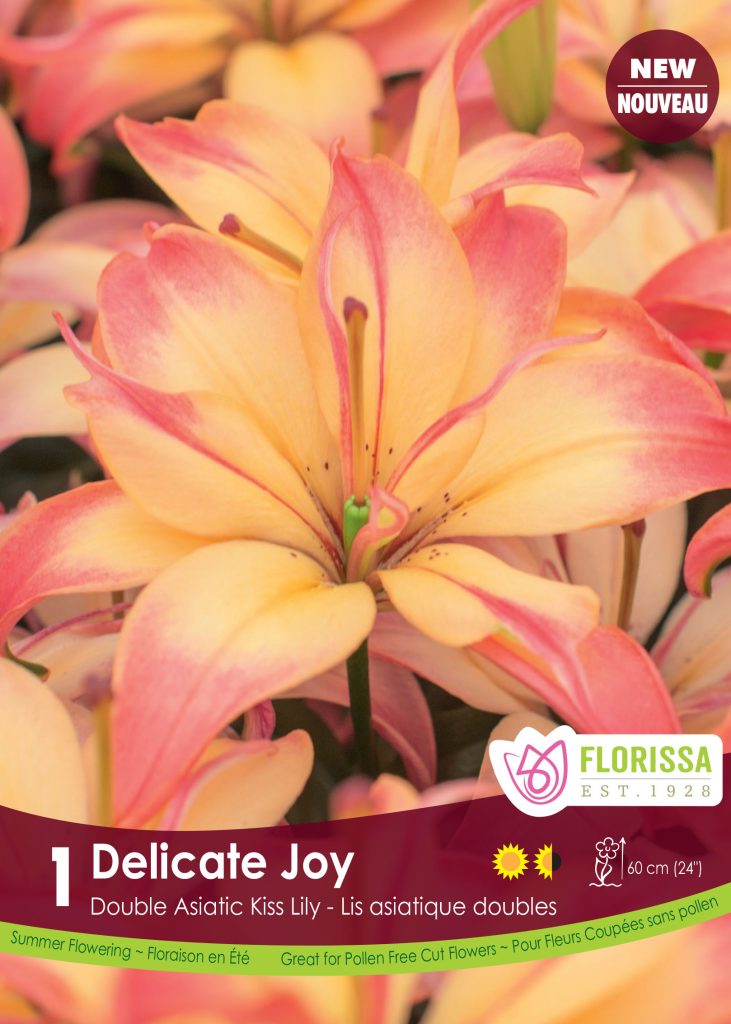 Paeonia Sorbet
A top ten list for summer would not be complete without a peony. A constant favourite, peonies are often on gardeners' must-have lists. This year, we suggest the triple-layered blooms of the fragrant Peony Sorbet for your summer garden. This hardy to zone 2 perennial will come back each year, producing amazing blooms for decades! Give it full sun, and your garden will be blessed with light pink and white 6" blooms! Reaching 100 cm (40") high, this beauty is perfect for cut flowers in June and July. A stunning deer-resistant variety for your summer garden.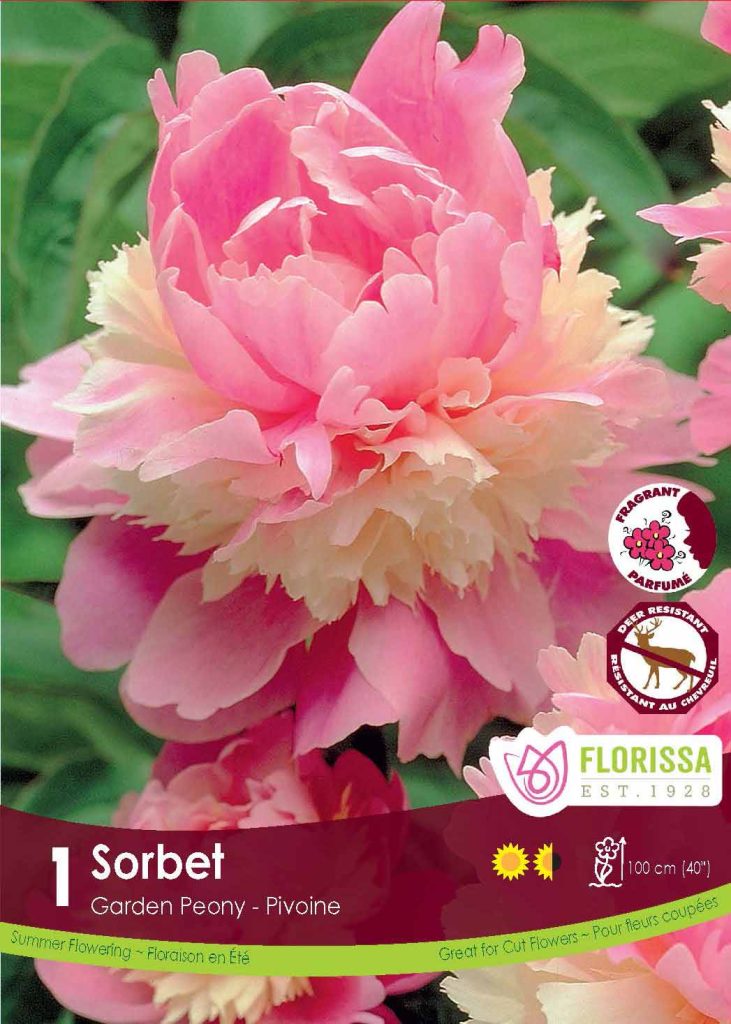 Crocosmia Lucifer
Add flames of fire to your garden with Crocosmia Lucifer. Brilliant bright red flowers bloom atop high 100 cm (40") arching stems with leaves that imitate narrow pleated sword blades. The eye-catching tubular flowers are loved by hummingbirds and butterflies alike. Providing weeks of colour and vertical interest to your mixed borders in July and August, you too will be drawn to this profuse bloomer! This deer-resistant perennial is hardy to zone 5 too.  So, make sure to snip some for cut flowers, as they are great for summer arrangements!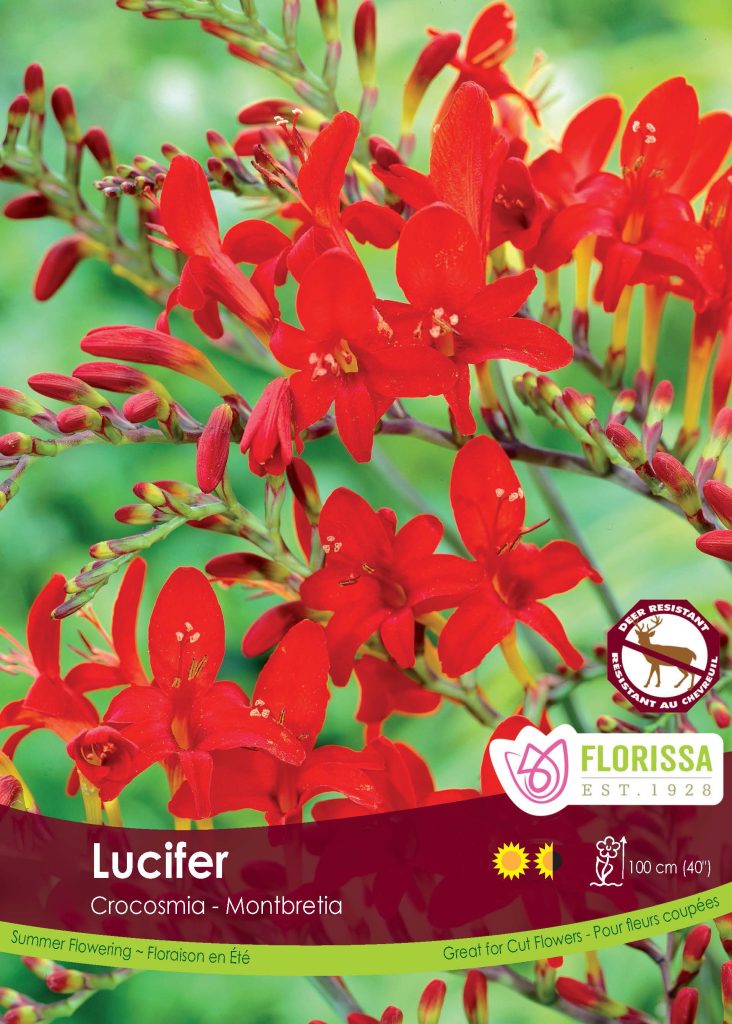 A summer garden should be inviting and filled with bright colours and contrasting textures. With so many favourites it is always hard to choose. Which varieties made it to your must-have list? Let us know!
Looking for these varieties at your local garden center? Send us an email through our Find a Retailer to help direct you to the garden centers we supply.