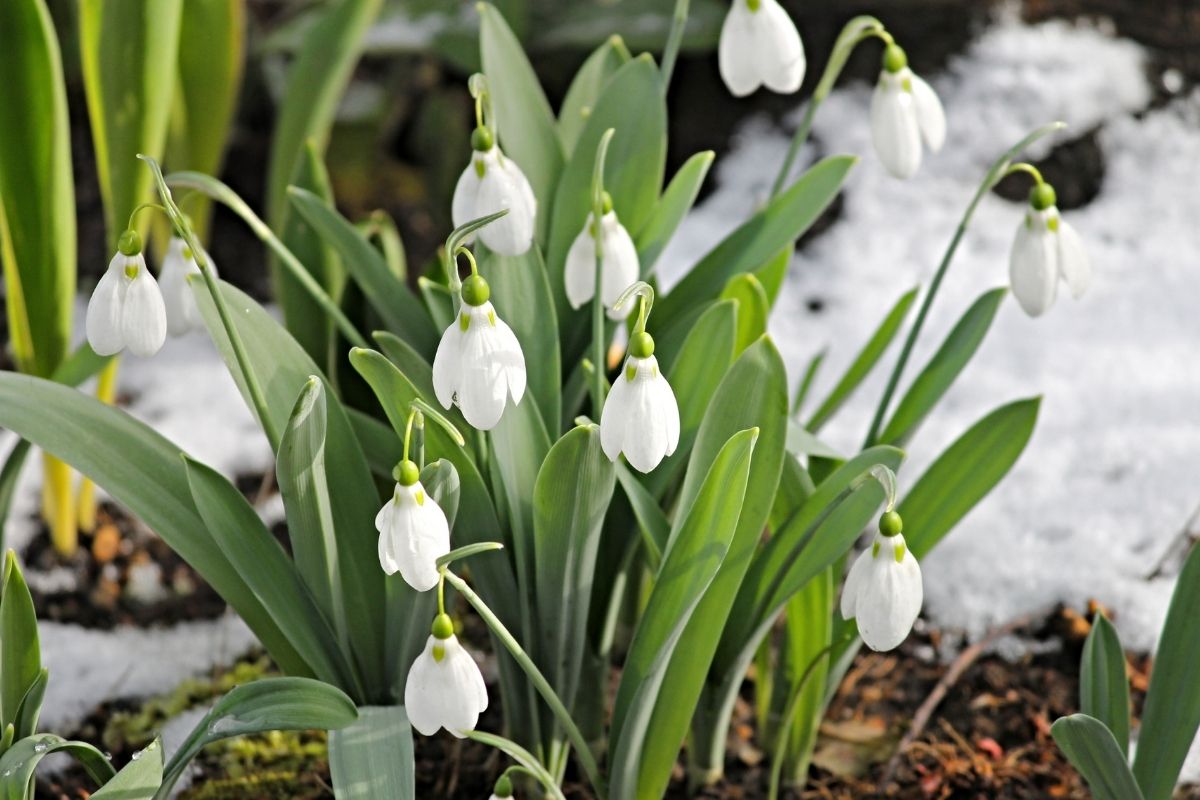 Tiny Gems
If you love to see your garden waking up with the earliest spring blooms, there's still time to plant these tiny gems before winter arrives. They will sparkle when planted on their own or in combination. 
They are easy to naturalize, giving more delight each spring. Deer resistant and low maintenance: there's no weeding, no waiting for the foliage to die back because by the time you get around to mowing the lawn they'll be gone!
Eranthis Cilicica – Winter Aconite
A winter bloomer with charming sunny yellow cupped flowers and emerald green ruffled foliage. It grows about 10 cm (4") in height, and in late January to early February it stands out against the bare ground or snow. Eranthis makes a terrific companion for snowdrops because their flowering time overlaps. In fact, Eranthis often beats the first snowdrops into bloom and is fond of similar areas. Eranthis grows in light, well-draining soils, in borders and rock gardens, and under deciduous trees and shrubs. Allow them plenty of sunlight to open up during the day and then close when darkness falls. Once established these bulbs prefer to be left alone where they will self-sow and naturalize. Hardy to Zone 5, cold winters brings on the best show.
Galanthus Flore Pleno – Double Snowdrop
We think of snowdrops as being all the same, but there are over 1,000 distinct varieties varying in height, flower size, shape, and colouring. Who knew? Galanthus Flore Pleno is the oldest known cultivar. It is a lovely snowdrop with a fuller flower. Look closely at the center of the dainty, fluffy white, nodding blooms to see a double skirt of green and white inner petals. Snowdrops are tough, flowering reliably from early February to early March, sometimes sprouting up through the snow. They look their best planted in sweeping drifts, at the edges of woodlands, and meandering among the roots of deciduous trees and shrubs. Snowdrops also perform well in containers. Pick a few in bloom to bring indoors and enjoy their light fragrance. Hardy to Zone 3.
Iris reticulata 'Spot On' – Dwarf Iris
You can't miss, especially Iris reticulata 'Spot On.' This new hybrid developed by Canadian breeder Alan McMurtrie has rich purple blooms with falls feathered in brilliant white that spill and pool into an inky indigo tip. Dark speckles and a brushstroke of lemon yellow add great contrast. Dwarf Iris may be short, but their blooms are large in relation to their overall size. Hardy to Zone 3, these early spring bloomers enjoy sandy, well-draining soils. They're robust too, blooming wonderfully through the rain and snow. Plant them about 10 cm (4") in depth and they'll naturalize into a spectacular eye-catching clump of blooms. The dwarf iris can also be grown in containers and when in bloom bring them indoors. Put your nose to them – they have a delightful fragrance.