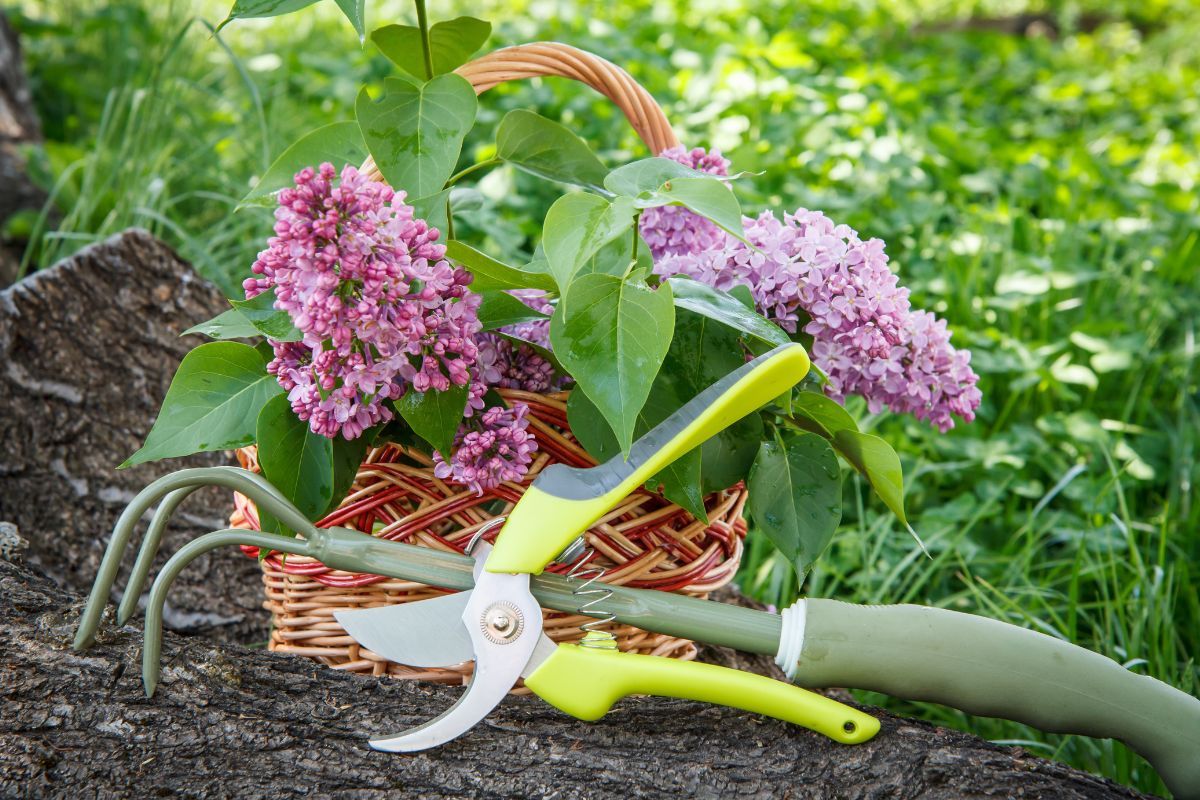 The Ultimate Gift Guide for Gardeners
The holiday season is right around the corner, and nothing feels better than having all your shopping done so you can enjoy the festivities! Buying gifts for your loved ones isn't always easy, and that's why we've curated a gift guide to help you find the perfect something for the gardener in your life!
Garden Cart
A garden cart is such a useful tool for all gardeners. Cart around your necessary tools through the garden, with ease. Perfect for all the things you may need while gardening like small tools, fertilizers, and a watering can! Not to mention it's a great spot to put a water bottle or your gardening journal as you spend your time outdoors.
Seed Saving Kit
Seed-saving kits make a great gift, and a great way to learn the full cycle of your favourite seed plants. Kits include all the tools you need to dry, preserve, and store your seeds – making them clear and concise with tins, labels, and full instructions.
Watering Wand
Every gardener has some kind of hose attachment to help them water the garden. But a watering wand has so many benefits that normal nozzles do not have! These wands give you a longer reach, making it easier to get those high-hanging baskets or plants that are planted in the back of the garden beds. Not to mention they have a gentle rain-like spray that does not harm the plants and erodes the soil with blasts of water. These wands are perfect for all areas of the garden, whether it be new seedlings or established plants!
Floral Snips
Almost every gardener has a handy pair of bypass pruners, but not everyone thinks to use floral snips! Floral snips work great when dealing with fragile flowers – whether you're deadheading them, cutting to bring indoors, or creating floral arrangements. This is a must-have for the cut flower gardener!
Custom Garden Stake Tags
There are so many neat garden stakes, and figurines to add to your garden, but what about a custom stake? Perfect for the avid gardener, really making the garden their own by adding their name, or favourite sayings to stakes. It adds dimension, and personality to the gardens!
Garden Tub
These flexible tubs are built for durability and work great in the garden. With handles, these light tubs are easy to carry around the garden and are great when cleaning up the garden. Just toss your weeds and trimmings in the tub, making for an easy clean-up when the job is done!
Garden Apron
A gardening apron is so convenient, and once you have one, you'll be wondering why you hadn't bought one earlier! Your clothes can often get dirty, and damp from kneeling over plants and working with your planters, an apron will protect your clothes and keep them clean! Not to mention the pockets are so great to hold your gloves, pruners, seeds, and other smaller items you may use frequently in the garden!
Long Gardening Gloves
Gardening gloves keep your hands nice and clean, but what about your arms? Long gardening gloves keep your arms nice and clean and protected! Often those prickly plants like roses or barberry are tricky to prune with their spikey stems – but long gardening gloves help solve this problem! A perfect gift for the rose gardener in your life.
Bee Hotel
Bee Hotels are a great addition to the garden, and something you may not have thought of adding! These bee hotels provide shelter for our pollinator friends to rest in and lay eggs. Not to mention it keeps them safe and protected during harsh weather. This way they are able to lay their eggs out of danger and prepare for spring!
Collapsible Wheelbarrow
Traditional wheelbarrows can be so heavy, and difficult to maneuver, plus they take up a lot of space when storing them. Collapsible wheelbarrows are light and compact when stored, making them easy to use in the garden. Perfect for collecting trimmings, moving plants, and cleaning up the yard. This is perfect for a gardener with limited storage space, but still needs the function of a wheelbarrow!
Weatherproof Gardening Journal
A gardening journal is such a fun way to keep track of all the things you've grown in your garden. You can record how plants bloom, and how your harvest was, and make notes for next year's garden! Some gardeners run into the problem of pages getting wet when writing down notes in the garden. The solution to that is a weatherproof journal! Making it easy to write in the rain, and not have to worry about smudges, or your papers melting away with the dampness!
Herb Scissors
Herb gardens are great to have near the kitchen, making it easy to add fresh herbs to your favourite culinary dishes. Make it even easier by using herb scissors! With these 5-blade scissors, easily cut herbs into small strips, perfect to add straight to your dish!
Table-Top Potting Tray
Potting and repotting plants can get messy, especially when you're doing it indoors! Not to mention having to haul plants to the counters can be a workout too! The solution to this is a tabletop potting tray! Perfect for indoors, and even outdoors too! It contains the mess and is light and portable making it easy to bring to any spot in the home or garden! A great gift for a houseplant lover!
Seed Starting Kit
We all get antsy to get back into the garden during those colder winter months! A seed starting kit is a great way to get a jump start on the season, plus you can start planting 6-8 weeks before the last frost! Not to mention this is a great way to plan out your garden for the year and get enjoyment from watching the little sprouts grow! A seed starting kit comes with everything you need to be successful from peat pods to a plastic greenhouse dome. This is a great gift for the gardener that just can't get enough!
Houseplant Books
Houseplants continue to grow more and more popular, and who doesn't love watching their indoor plants grow? Having a houseplant guide is a great gift for the new plant parent! It gives helpful tips and information to ensure you're doing everything to help your plant friends grow! Plus, you can learn all about new plants you may have never heard of and are looking to try growing!