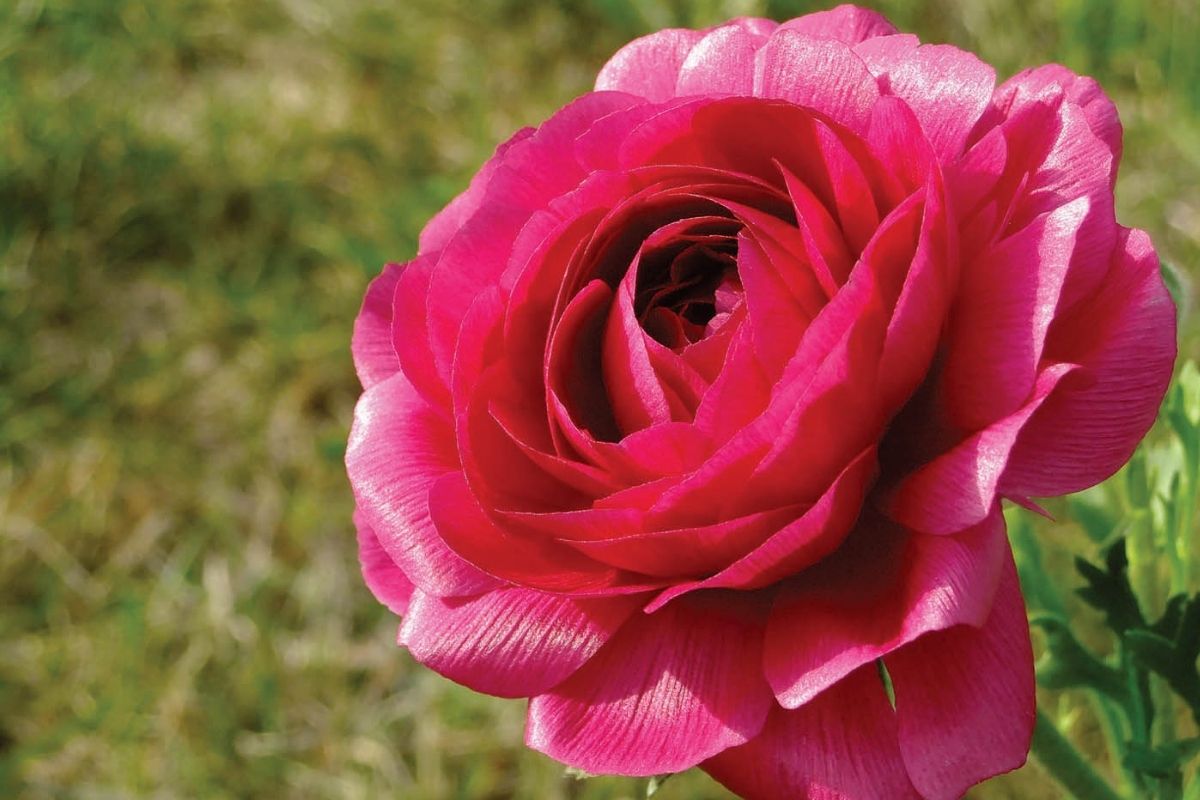 Summer Bulbs are Back! Check Out These New Varieties!
If you're like most people, you can't wait to get your hands on some summer bulbs. This year, there are some really cool varieties to check out. With new dahlias, gladiolus, ranunculus, lilies and more, there is sure to be something that suits your style! These varieties are specifically chosen for their cut flower potential so you can enjoy them in the garden and in vases on your kitchen table. So, if you're looking to add a little bit of summer fun to your home, be sure to check out these new bulb varieties.
Dahlia Crème Silence
Crème Silence is a colour splashed dahlia that will speaks volumes in the summer garden. This dahlia is a flower factory and you will enjoy armloads of buttery yellow blooms with unique streaks of maroon. Remember to remove faded blooms – better yet, keep your scissors handy and cut lots of stems for bouquets. With dahlias, the more flowers you cut, the more they will produce! Go ahead and be generous.
When cutting dahlias for bouquets, remember to select blooms that are nearly open. Unlike many other flowers, when cut the dahlia buds will not continue to develop into full blooms.
Peony Krinkled White
For a soft yet impactful showstopper that will give your bouquets a wildflower-feel, look no further than peony Krinkled White. This anemone-type peony has huge 15 cm (6") blooms of glowing white petals with a lemony yellow center. This beauty makes a statement in any arrangement. Giving off a slightly sweet scent not only will entice you, but the open blooms will welcome the pollinators too!
Remember, to have the most floriferous peonies, plant the roots 5 cm (2") deep. Peonies are long-lasting garden plants so the extra effort at planting time will benefit you for years and years.
Gladiolus Amber Mystique
If you are looking for a flower to add some height to your garden or indoor bouquets, gladiolus Amber Mystique is for you. Spikes of creamy latte coloured flowers with fuchsia purple centres will give you long-lasting colour. Gladiolas love a sunny area of the garden with good draining soil. These late summer bloomers benefit from regular deep watering during the hot spells of August and in turn will reward you with glowing blooms for weeks.
Lily Touchstone
A beautiful flower that attracts hummingbirds and bees, oriental x trumpet lily Touchstone will make a great addition to your garden this year. Deep burgundy flowers produce a beautiful scent that will have your garden smelling wonderful in the late summer months. Growing to 130 cm (52") tall and 45 cm (18") wide it is a statement plant in the garden. You can cut some blooms to enjoy the sweet aroma indoors too.
Oriental x trumpet (OT) lilies are also known as lily trees. Once established, these garden giants will grow quickly to dizzying heights of 6-8 ft. in mid-late summer and burst with 20-40 fragrant blooms per stem.
Ranuncules Bonbon
Often mistaken for roses or dahlias, ranunculus is a true beauty to behold. Blooming in summer and growing to 35 cm (14″) in height, they are a perfect flower to cut and add to bouquets. Pair this deep pink Ranunculus with a white, apricot or pink to make a stunning mixed vase. Bonbon is a beautiful variety to add to your garden this year.
Remember to soak the ranunculus tubers for 4 hours in lukewarm water before starting the pre-sprouting process. It's best to start them indoors in a warm area, 4-6 weeks before the last frost. Once all chance of frost has passed and the soil temperature is 6-8°C, slowly climatize the sprouted and growing ranunculus by bringing them outdoors 4-6 hours a day and then indoors at night for a few days.
We might only be on the cusp of spring, but early to mid-spring is the time to visit your garden centres to buy your summer bulbs. Look for these and other amazing varieties. There are many different dahlias, glads, ranunculus, peonies, and lilies to add to your summer garden. It is not too early to start dreaming of new blooms for your garden!
For questions or to find a retailer near you, please feel free to contact us for more information.