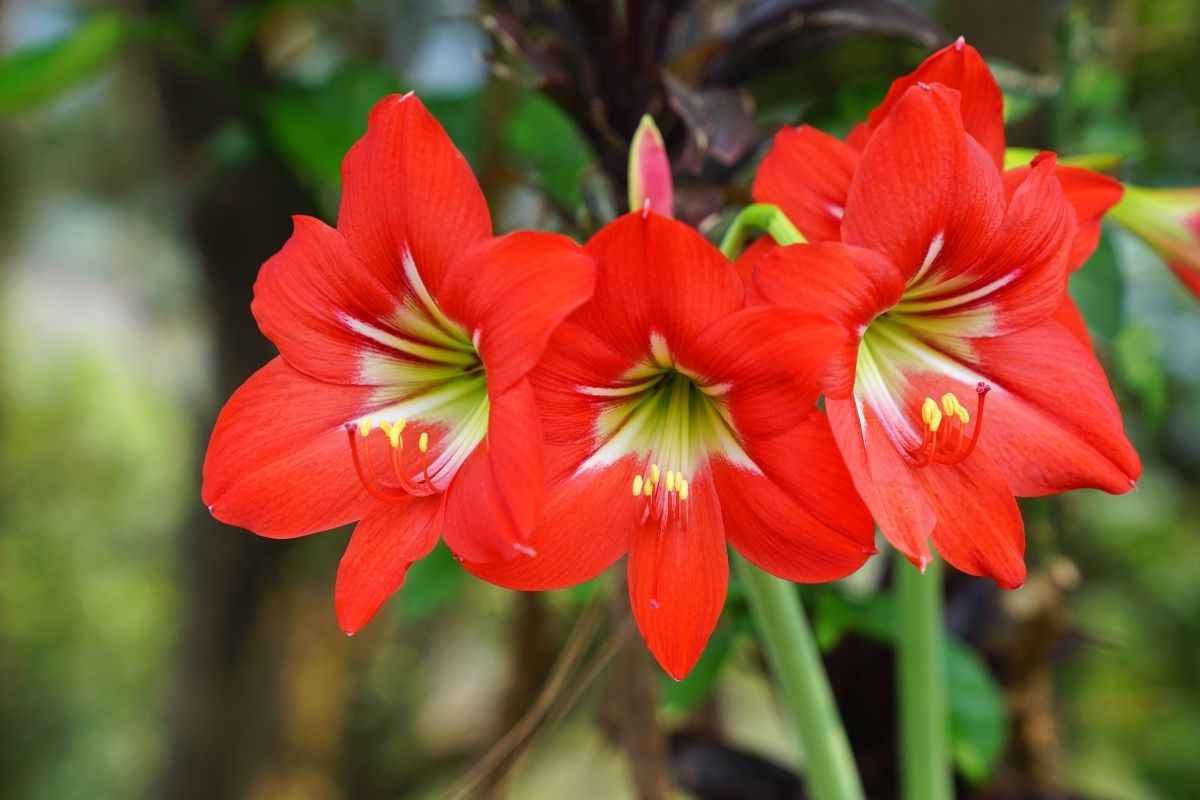 Santa's Little Garden Helpers
Santa's Little Indoor Garden Helpers are back this season, and in the nick of time to bring festive Amaryllis into bloom for the holidays.
These specially cultivated Amaryllis bulbs bloom in 4 to 6 weeks from planting. Pot them up with a third of the bulb sitting above the surface and water the soil. You won't have to wait very long for the bud to appear and grow into a flower stem. Each day the stem grows taller and anticipation builds for the beauty of 4 to 5 sparkling trumpet shaped flowers.
Amaryllis make wonderful living gifts for a teacher, classroom, office coworker, pastor, caregiver, neighbor, party hostess, family and friends, or even for yourself. Best of all, Santa's Little Helpers are now available in eight festive colours to grow and give for the holidays. Dasher and Prancer, the newest varieties, complete Santa's team.
Just look for Santa's hat on Amaryllis packaging at your local garden centre and you'll know you've found little help!
Santa's Indoor Garden Helpers!