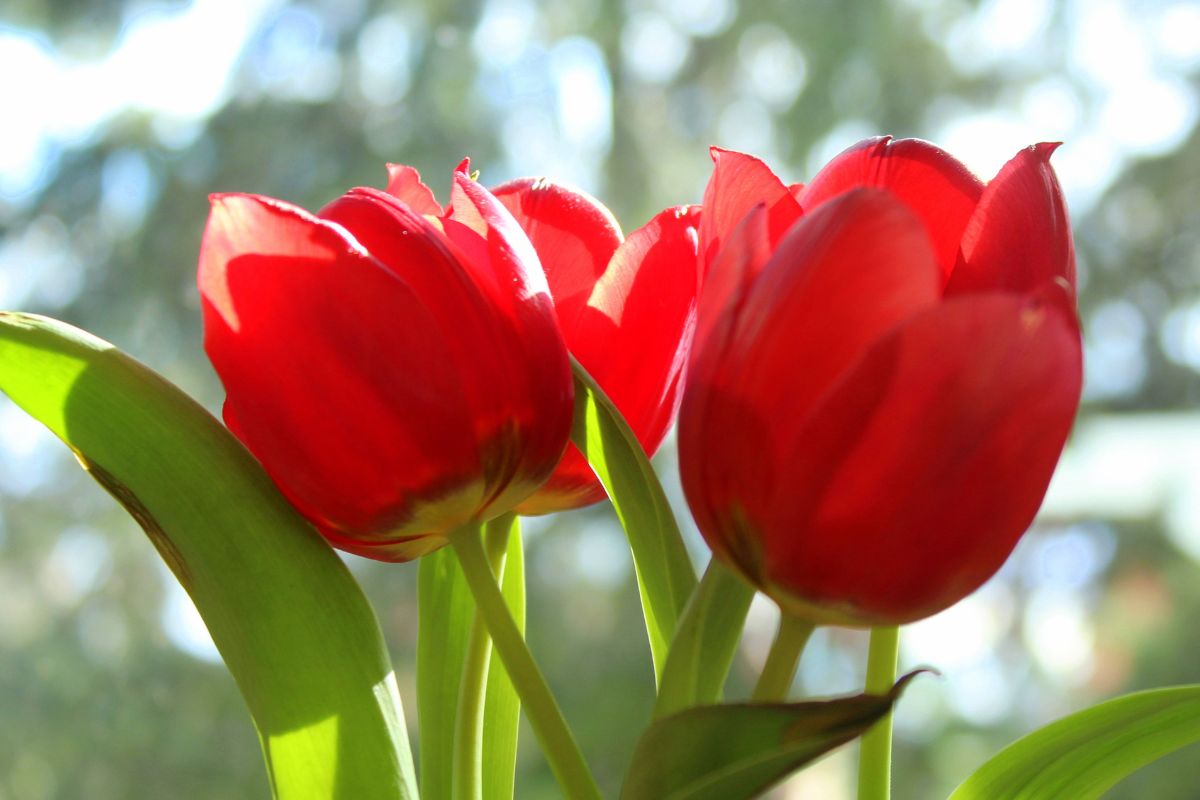 How to Show Thankfulness and Remembrance in the Garden
Many veterans who carry the memories of war are no longer with us. It is now the continued generations' duty to remember their sacrifices made for freedom. It is of utmost importance to find tangible ways to properly honor and show thankfulness for the sacrifices made for our country. Most Canadians hold the memory of WW2 close to their hearts, with proud connections to relatives who fought in the war around the world. This year, bring the act of remembrance out into your gardens to showcase your support for veterans.
Each spring across Canada, millions of tulips burst into bloom. Tulips are a reminder of the close relationship between Canada and the Netherlands, forged together throughout the trials of World War 2. During the war, Canada provided refuge for the Dutch royal family during the German occupation. Princess Margriet, daughter to Queen Juliana and King Willem-Alexander was even born in Ottawa in 1943, furthering the tight bond between these two nations. At the end of the war, Canada was integral in the liberation of the Netherlands and its citizens. Following the war, Canada was presented with 100,000 tulip bulbs by the royal family, and to this day, Holland gifts Canada 20,000 bulbs each year. By planting tulips this fall, let us now show our thankfulness for all that was given to us by the brave men and women who have fought for our freedom.
Named in honour of the Canadian Armed Forces, the Canadian Liberator tulip is a beautiful flower to show honour and to remember the many sacrifices made during the World Wars. They show admiration and thankfulness to all Canadians and those in Europe who were integral in the liberation of Holland. So much was sacrificed by thousands of men and women fighting for freedom and the families back home in Canada supporting them.
The Canadian Liberator tulip is a strong and beautiful beacon of triumph among the colourful spring blooms. This mid-spring flowering tulip grows to a height of 55 cm (22") and blooms in a saturated shade of deep red. The red colour is reminiscent of the strong, steadfast, and bold colour of our Canadian flag. These tulips are perfect for planting in memorial, in your garden beds, and in containers. Plant amongst your spring bulbs, or plant alone to create a sea of red and create a striking symbol of your thankfulness. Enjoy your Canadian Liberator tulips from April to May.
As Canadians, we learn in school the iconic poem written by the World War 1 soldier John McCrae, In Flander's Field. "In Flander's Field, the poppies blow, between the crosses, row on row…". McCrae wrote this poem while in the trenches in Belgium during WW1. As he endured the hardships of war, he encountered a beautiful flower in the midst of the battlefield. Poppies, also known by their native name Papaver, are the widely used symbol of remembrance to acknowledge Remembrance Day each November. To raise money for veterans, poppies are sold across Canada and worn proudly.
But what is a poppy? There are numerous varieties of poppies to choose from. Papaver which grew in Flander's field and inspired McRae's poem were Papaver rhoeas. They are hardy annuals with single scarlet red flowers which grow to 60 cm (24"). Other beautiful red varieties include perennial Papaver orientale with a height of 50 cm (20"), and Papaver orientale Türkenlouis with beautiful feathery fringed petals, at a height of 100 cm (40"). All varieties of poppies are deer resistant and are stunning when planted en masse.
There are other ways you can create memories and honour in your garden as well. Many families have connections to those who fought in WW2 but let us not forget to remember more recent veterans of the Canadian Armed Forces, and those currently serving. How can we acknowledge them in our garden spaces? The garden is a perfect place to remember and reflect. Nature is a calm, peaceful space, so how can we properly honor our loved ones outside?
One way we can bring a daily remembrance into our gardens is by planting a remembrance tree, or bush. Is there a certain kind of tree or flower which connects you to certain memories, or was a favourite of your loved one? A well-known tree to plant is the oak tree. It is a symbol of strength and longevity, speaking to the everlasting memory you can share. Other popular trees of remembrance are magnolia and dogwood.
White flowers are often planted in the garden to mark the remembrance of loved ones. Consider planting Hyacinth Carnegie which grows to a height of 25 cm (10"). It's great for planting in containers and garden beds. White roses also symbolize honor and remembrance. A beautiful popular white rose is aptly named Honor. This Hybrid Tea rose of crisp bright white boasts very double blooms with 25 to 30 petals. These stunning flowers grow on a very tall, vigorous, and upright bush.
This Remembrance Day, make sure to take a moment to pause and reflect on all the sacrifices made during the war for our freedom. Whether it be wearing a poppy, visiting a cenotaph, or simply taking a moment at 11 am to stop and give thankfulness. For making a lasting impact in your garden, choose to plant some remembrance flowers to show your support year to year.