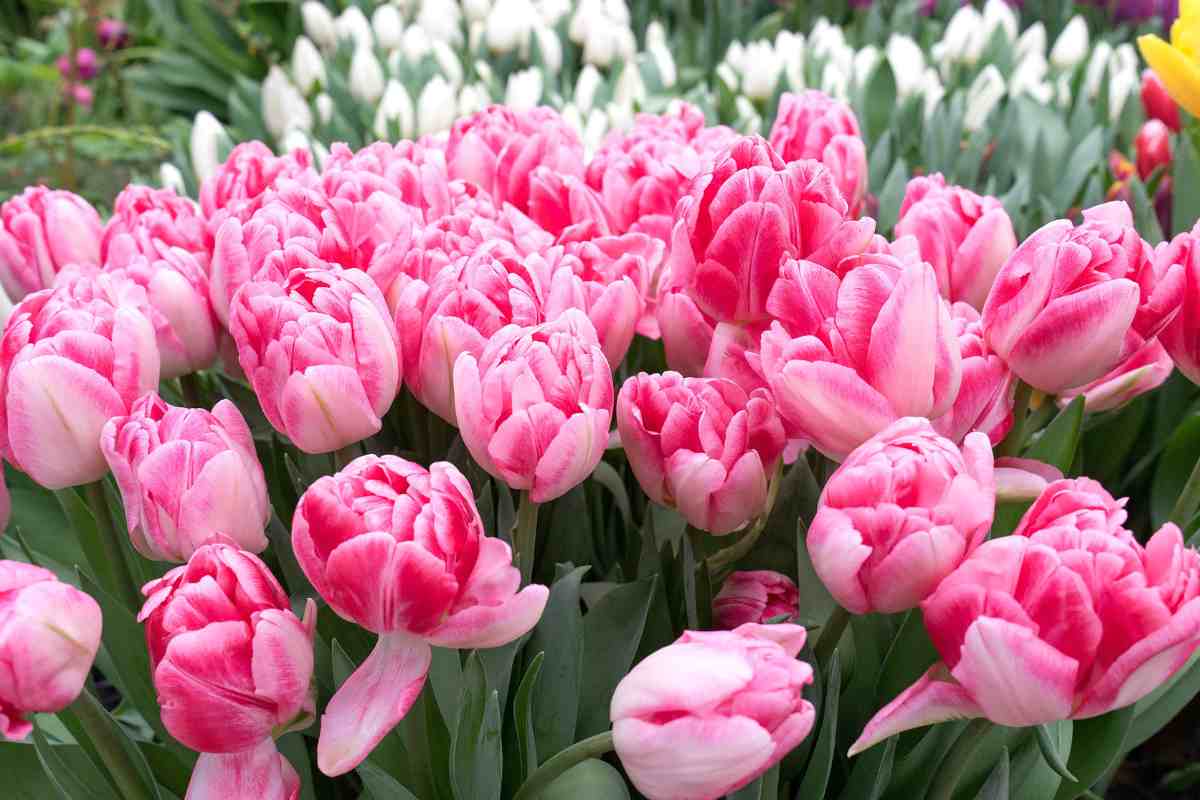 Favourite Fall Bulbs for an Aromatic Spring Garden!
Add sweet and fresh scents to the garden this spring! Spring brings growth, beauty, and fresh sweet aromas to your garden. When it comes time to plant your spring flowering bulbs this fall, it can be challenging to choose which ones to plant with the wide selection of varieties available. This year, add fragrant flowers to your spring garden to welcome you into the new season. Check out our selection of our favourite scented spring flowers. Plant fragrant spring flowering bulbs in the autumn and enjoy a gorgeous array of tantalizing aromas in your spring garden!
Hyacinth Miss Saigon
One of the most fragrant flowers for spring is the hyacinth. These bulbs produce beautiful blooms in a variety of colours, and their scent can fill an entire room with their sweet fragrance. One of the hyacinths we absolutely love is Miss Saigon. We are drawn to its dark lavender blooms, tipped with white edges. The sweet scent of this hyacinth is powerful. The captivating fragrance will be a joy while you relax in the garden. Hyacinths are bee-friendly, so they will keep your garden buzzing with friendly little pollinators! Miss Saigon grows to a height of 25 cm (10"), the bulbs are deer and squirrel-resistant, and hardy to zone 4. If you are planting taller varieties of spring flowering bulbs make sure to plant your hyacinths front and centre for best visibility. Plant some bulbs in a garden bed near the entrance to your home or in a container by your front door and you will have the lovely scent of hyacinths welcome you home in the springtime. If you plant Miss Saigon in your garden you won't be disappointed!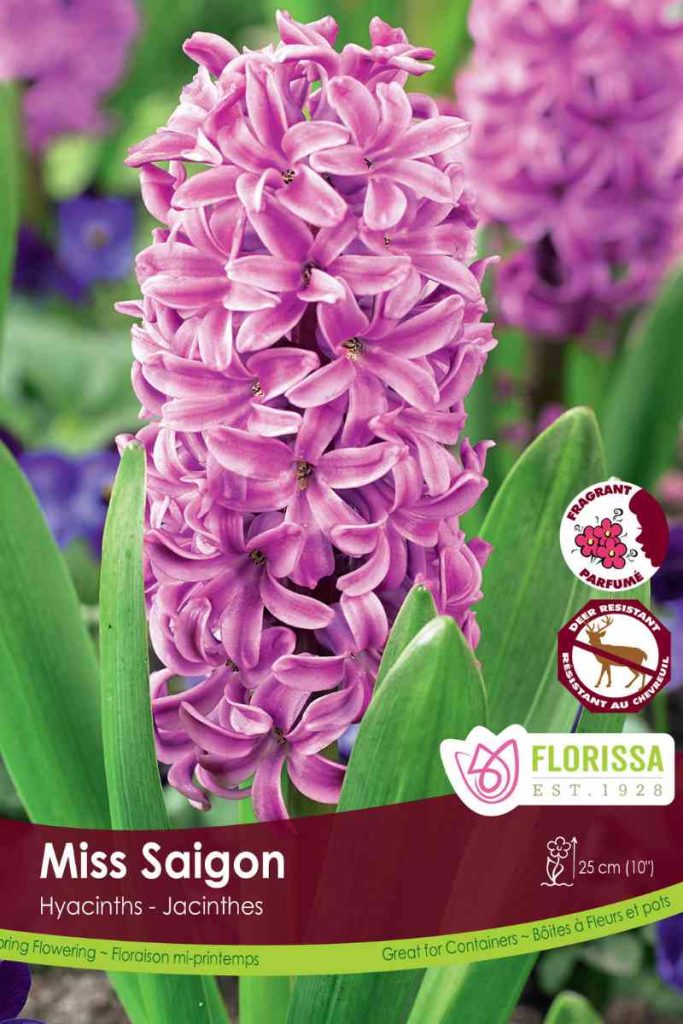 Tulip Foxtrot Series
Tulips are a springtime must-have. The double early Tulip Foxtrot series is a great choice for fragrant spring flowers. The exquisite double peony-shaped flower of Foxtrot has a delightful aroma that will fill your garden with sweet and spicy scents. Foxtrot is a marbled pink and blush tulip, Red Foxtrot is a vibrant candy apple red, and Foxy Foxtrot starts off buttery yellow with hints of gold and as the blooms age, they become apricot with bold pink accents! These double early tulips bloom in early to mid-spring, grow to 30 cm (12") and are hardy to zone 3. Their elegant beauty, along with their sweet scent, make them an ideal choice for your garden and cut flower bouquets. Plant several bulbs together and you will have a beautiful display of scented tulips that provide people with an amazing view and smell! Add some foxy colour to your garden with the foxtrot trio!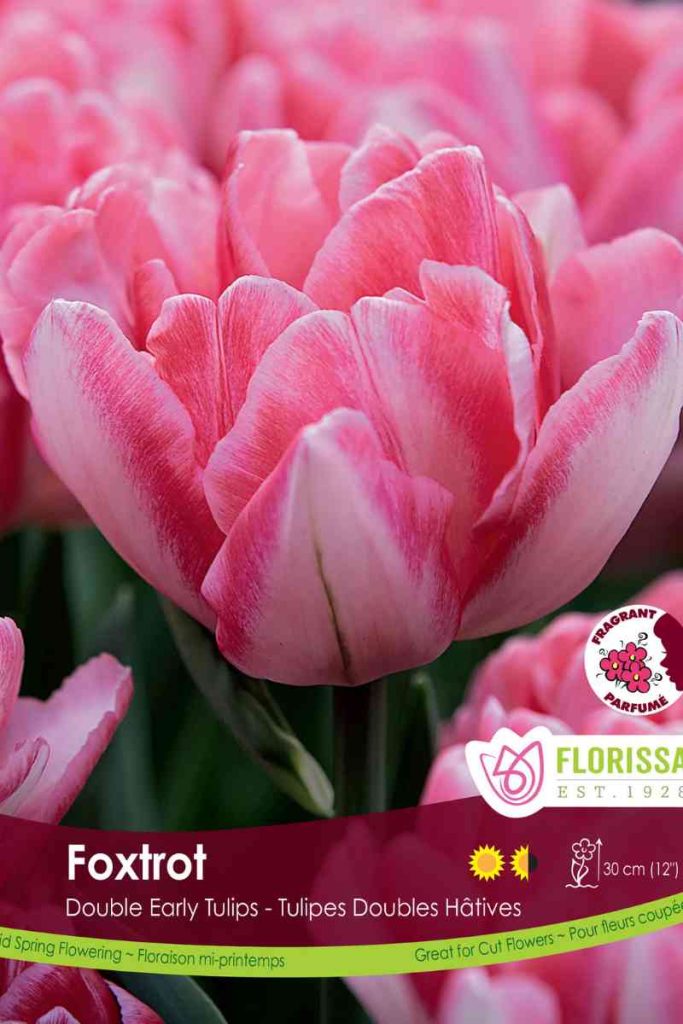 Muscari Grape Ice
Muscari, also known as grape hyacinths, feature tiny bells of flowers which dazzle in the garden mid-spring. Muscari Grape Ice is a wonderful choice for a scented spring garden. These stems of delicate little flowers will fill your garden with its sweet aroma. It has a striking colour combination, with royal purple blooms crowned with tufts of white. Muscari Grape Ice will undoubtedly steal the spotlight in your garden this season, adding a touch of elegance and charm. These small garden accents grow to 15 cm (6") tall, hardy to zone 4, and are excellent for naturalizing! Muscari is perfect for planting in clusters along pathways or in mixed containers to give your garden an extra touch of beauty and fragrance!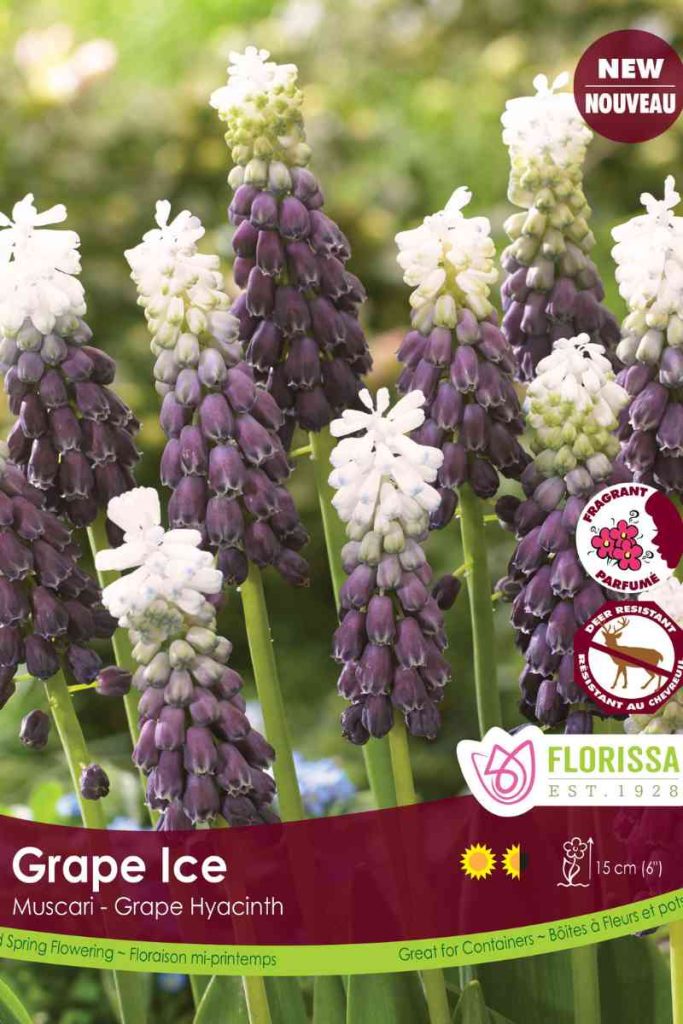 Narcissus Poeticus Recurvus
The cheerful blooms of Narcissus come in a variety of colours and sizes, ranging from white to vibrant yellows, oranges, and pink. The last narcissus to bloom in the spring and always worth waiting for is Poeticus Recurvus. This flower has a sweet scent and unique colours that will make your garden stand out from the rest. With recurved white petals, Poeticus Recurvus features a small stunning cup of yellow with a deep green centre, finished off with a thin eyeline on the tip of the cup of bold red! What a unique stunner! Growing to 40 cm (16") tall and hardy to zone 3, and like all narcissus they are deer resistant. This is the perfect narcissus to feature in bouquets of late-spring flowering blooms. Try planting this daffodil in mixed borders in combination with late flowering tulips and Spanish hyacinths – Scilla campanulata. Plant them in clusters for a dramatic effect and enjoy the sweet scent that they provide!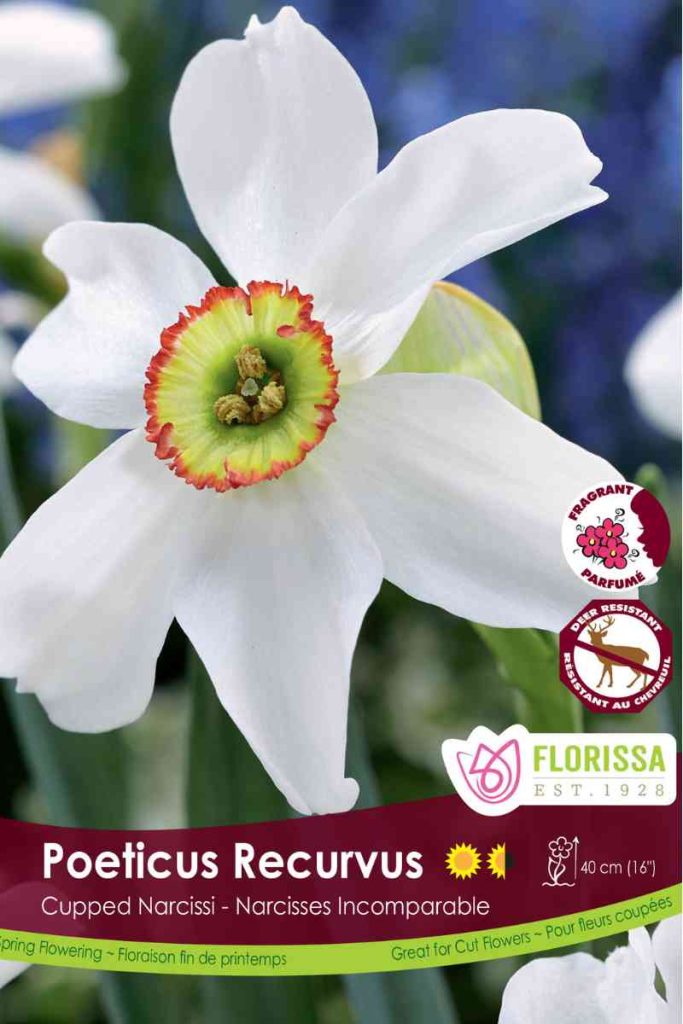 Colourful Companion Dancin' in the Sun
Take the guesswork out of planning your garden! Florissa's Colourful Companions are specifically chosen mixtures of bulbs that will look amazing together! They are chosen based on blooming times and heights, ensuring that you have an amazing display of colourful blooms in your garden! An all-time favourite Colourful Companion is the tried-and-true Dancin' in the Sun. This scented narcissus combo features a blend of white, yellow, and orange blooms. One variety features 3-5 large frosty white blooms with small orange cups appearing on each stem. It is paired with a bold contrasting variety featuring large-cupped blooms of bright yellow, with orange cups. Narcissus varieties are excellent to add to deer-resistant gardens and borders. Dancin' in the Sun grows to a height of 40 cm (16"), hardy to zone 3 and is perfect for cut flowers, a duo that will make a darling spring bouquet!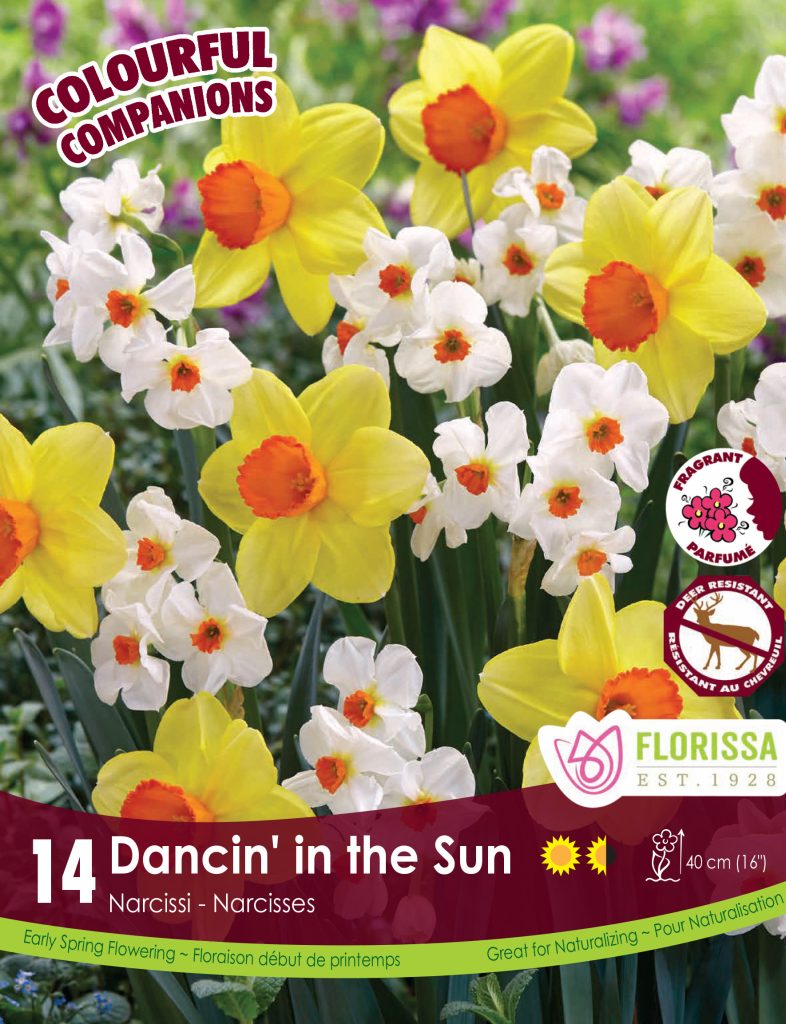 These are just a few of the many fragrant spring flowering bulbs that you can plant in your garden this fall. Fragrant flowers will enhance your spring garden enjoyment, so add these to your garden plan. In autumn plant some varieties in your garden and enjoy the aromas in spring! Remember to share the beauty of fragrant flowers with your friends and family. Cut some blooms to give as gifts or bring a bouquet inside to add some sweet scents to your home. You'll be sure to wow your guests with these amazing flowers!