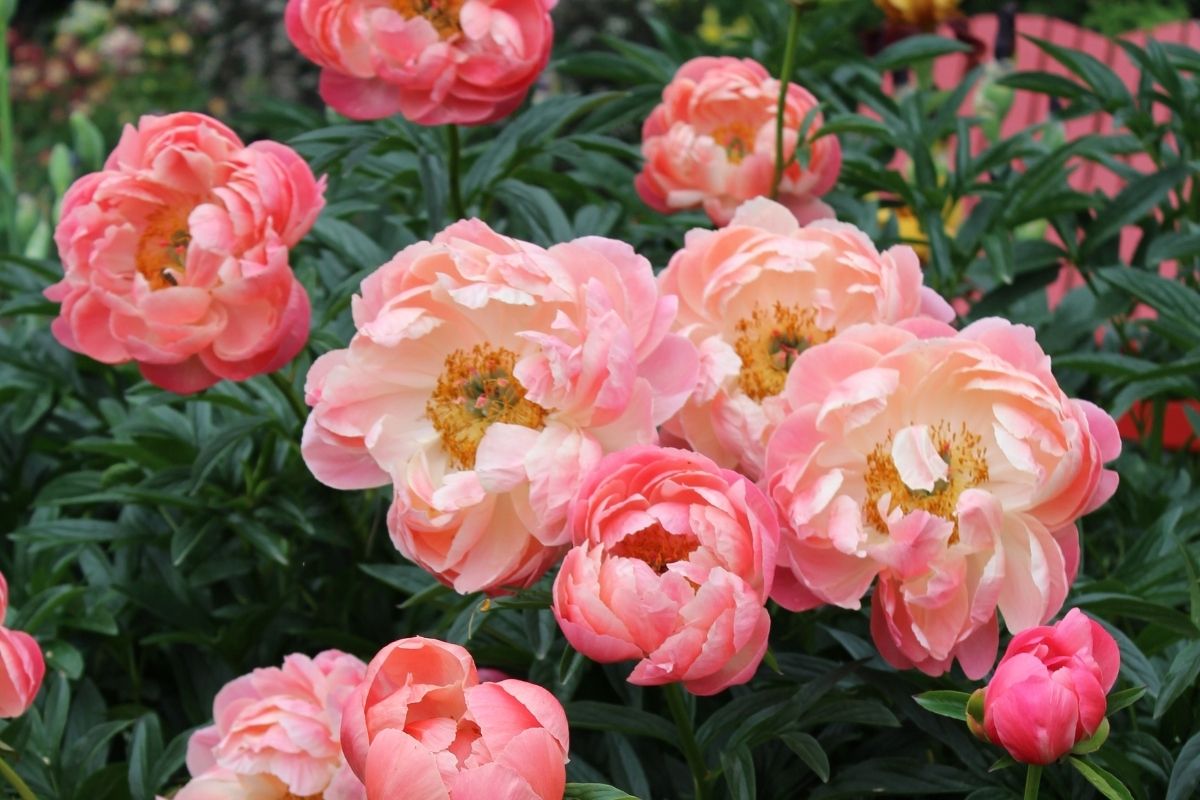 Deer Resistant: Summer Blooms
Deer can treat a garden like a buffet line in the summer, but it doesn't mean that you can't grow beautiful blooms. Check out these striking and unusual summer blooms that just happen to be deer resistant.
They'll look terrific on their own, or planted in combination.
Eucomis 'Pink' – Pineapple Flower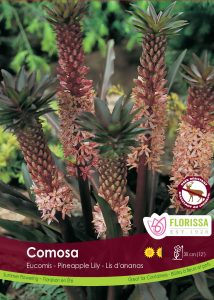 Stalks of burgundy maroon buds open into starry raspberry pink flowers topped by a green tuft of foliage that gives an appearance of pineapple fruit.  Mid-summer nectar-rich blooms are pollinator friendly, lasting 6-8 weeks. Bulbs can be planted directly into the garden, but the best results are achieved in containers. Plant them in a well-draining potting mix, covering the tip of the bulb with about 2 cm (1") of soil. They respond to warm temperatures, 21°C (70°F), and moist, but not soggy, soil conditions. Fertilizer every other watering helps keep the plants healthy and green. Once established, Pineapple Flowers require little care, and tolerate heat and humidity. After flowering, when the foliage begins to turn yellow stop watering and let the bulb enter dormancy. Lift bulbs for the winter or store them in their pots as long as the soil remains dry. They'll be ready to grow next season. Grows to 45 cm (18") in height.
Zantedeschia – Calla Lily
The unique and elegant funnel-shaped flowers of Calla lilies are popular, but when it comes to deer, they are not on the menu. This makes them even more deserving of a place in our gardens. In borders or containers, Calla Lilies are easy to grow. They enjoy full sun and some afternoon shade in warmer climates. Plant rhizomes 10 cm (4") deep in loose, well-draining moist soils, spacing them 30 cm (12") apart. Water to keep the soil moist, but not soggy. A monthly dose of fertilizer is beneficial through the growing season. Flowering begins in late summer, lasting several weeks. If you enjoy rich colour, Calla Lilies are available in a multitude of shades and are striking when planted in combinations. Florissa has combined the perfect colours for spectacular cut flower bouquets with Colourful Companion 'Cinco de Mayo.'
Calla lilies set seeds on the spathe inside the flower as it ages, and when this happens you'll want to clip the stem off at the base of the plant. Cutting flowers encourages more blooms, and Calla lilies are not only beautiful but long-lasting in the vase. At the end of the season, when flowering comes to an end, these plants desire a dormancy period. As the foliage fades, stop watering, and if you are growing Callas in containers, relocate them to indoor storage such as a garage that is cool and well-ventilated for a period of 2-3 months. If you've planted Callas directly into the garden, you'll want to lift the rhizomes for winter storage. After all danger of frost has passed in the spring, the containers can be moved back outdoors.
You might have noticed that Calla Lilies and Eucomis like the same conditions. Try planting these varieties together for an exotic and stylish container!
Paeonia 'Coral Charm' – Peony
Seldom touched by deer, peonies are among the most long-lived and resilient perennials. Their beauty lends classic nostalgia and allure to the garden. Peony 'Coral Charm' marks a true colour breakthrough in coral shades. An early season bloomer, it opens up deep coral and forms a glowing chalice of fragrance. The petals change colour with maturity, from deep to light coral to peach to ivory against attractive deep green foliage. It is a real standout in the garden.
Easy to grow, peonies enjoy a permanent, full sun to partial shade situation and perform best in well-draining, evenly moist soils. Planting depth is particularly important to ensure flowering. Plant the root and its eyes no more than 3-5 cm (1-2") below the soil surface. Though a peony may not flower the first season it is planted, the blooms when they arrive the following season, are well worth the wait. Once established, peonies are drought tolerant. An annual topping of compost is all that's needed in the fall. Hardy to Zone 2.