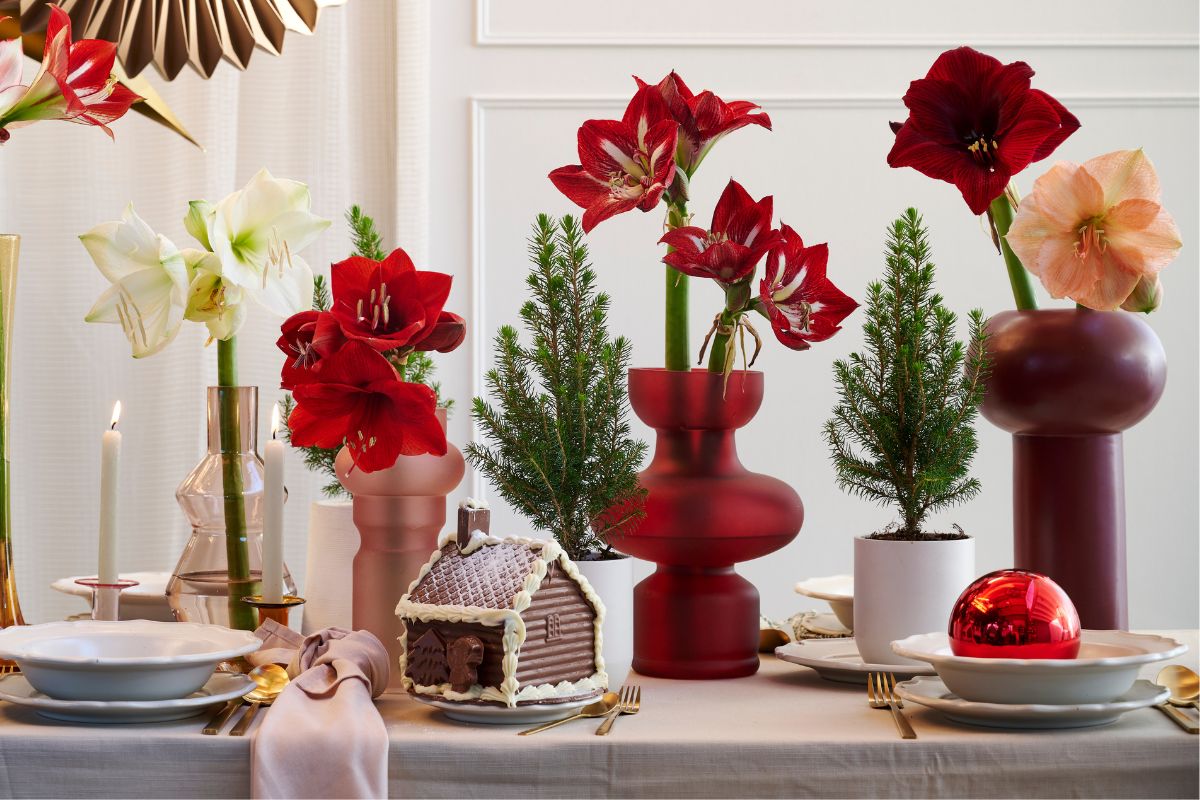 Dazzling Double Amaryllis
Beauty doesn't have to be intimidating. Double amaryllis are easy to grow, so why not increase the loveliness and pleasure twofold? Check out our fabulous double amaryllis varieties!
Is it real? Can I touch it? Was it hard to grow? Where can I get these? This is what your friends will ask upon seeing the exquisite flowers of Amaryllis Elvas. Pure white to blush pink petals are brush stroked with cherry red. A fine red edging around each petal adds definition so that you can see the intricate double form.
There are not many fragrant amaryllis, but this double beauty is one of them. Amaryllis Blossom Peacock has crisp white petals with soft red outer tips. These starry blooms are brilliant and sparkling to uplift the spirits and senses before, during, and after the holidays.
Amaryllis Red Peacock lends classic elegance to any room. Double scarlet red blooms have a fine crisp white centerline down the middle of each petal.

Worried about being late to plant amaryllis bulbs? Don't be. When the holiday lights and decorations come down and have been stored away for another year you'll anticipate the fresh blooms. Just pot up the bulbs and in 8-10 weeks your winter blooming amaryllis will be the perfect reminder that spring is just around the corner.