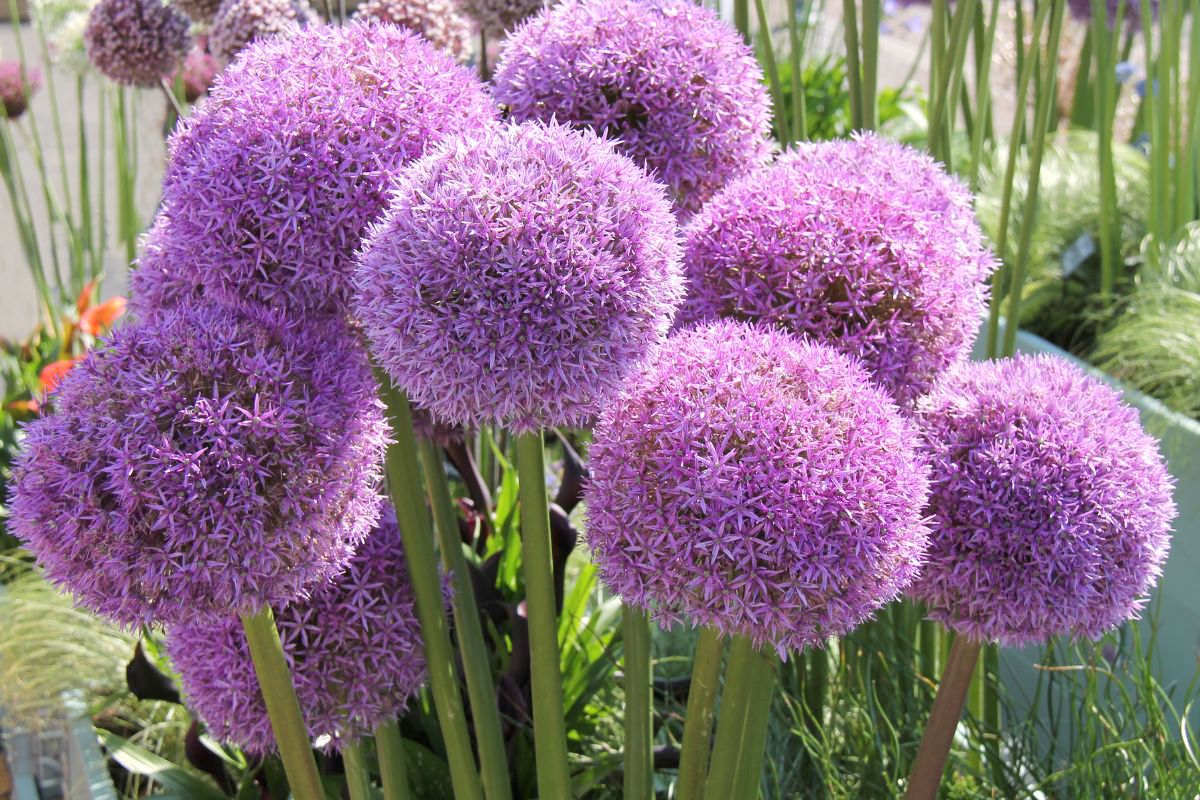 All Things Alliums
One of my must-have bulbs for my spring garden is alliums, also known as ornamental garlic. Blooming in the spring with flowers like balloons, I love their whimsical presence. The large alliums make a huge statement, whereas the smaller varieties add fun textures to garden beds. There are so many different alliums to choose from, with many different heights and forms.
Varieties of Alliums
With so many options, it may be hard to pick out which alliums to plant! There are a lot of different textures of blooms within the allium family.
Garden Giants
I love stunning focal points in my garden. My preference is to mix large statement pieces with my favourite tulips, narcissus, and smaller accent varieties. For striking beauty, plant allium garden giants (and I mean giants!) Globemaster, Giganteum, Ambassador or Summer Drummer. With purple orbed blooms, these blooms rise to the top of the garden, popping their heads out atop the spring garden. Growing to a height of 95 cm (38 in), Globemaster boasts the largest blooms at 10 inches! Looking for something even taller? Plant Ambassador with a height of 100 cm (40 in) and bloom of 7 inches, or the gigantic Giganteum, showcasing a height of 120 cm (48 in) and 8-inch-deep mauve blooms. The tallest Allium of them all is Summer Drummer. At an amazing 180 cm (6 feet tall!) this allium is here to impress! Growing 8" blooms, it's the last to bloom from June to July, and features one of my favourite scents, licorice!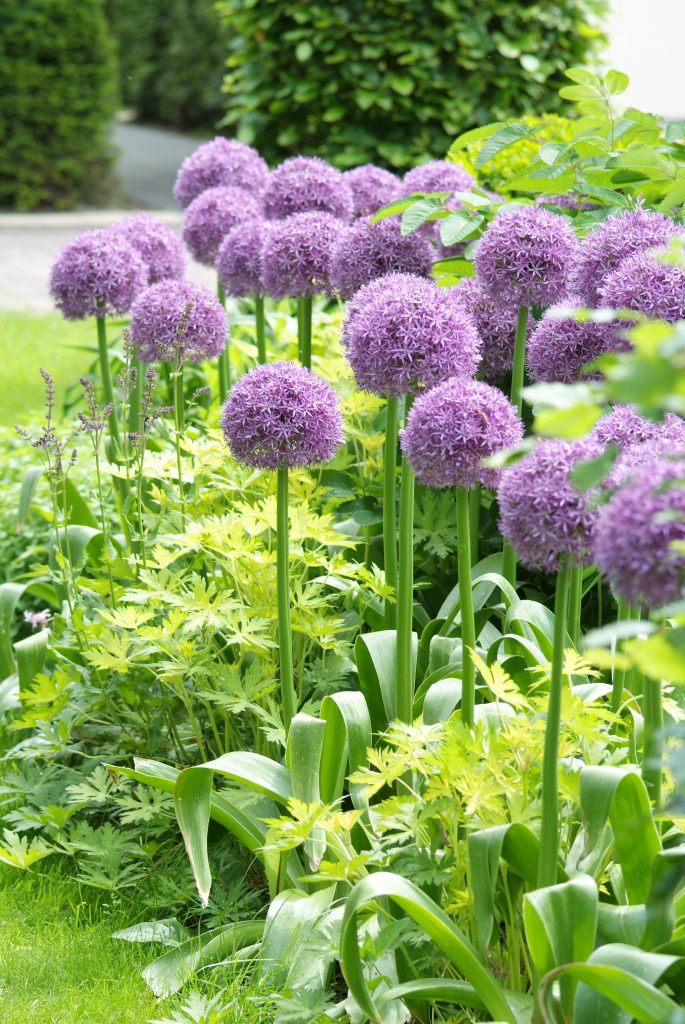 Unique Blooms
As many alliums are spherical in nature, there are some unique ones that break the mold. The most fun allium I would have to say is Allium Hair. This aptly named allium is wild! As a sport of hybrid of Sphaerocephalon (Drumstick Allium), it produces hair-like greenish-yellow 'strands of hair' out of the purple centre, this sweety scented allium is a bizarre, unique, and highly textural addition to the garden. For additional interest in the garden, plant Schubertii, an allium fireworks display! Showcasing staggered layers of magenta blooms, this 35 cm (14") tall variety is an explosion of excitement for the garden.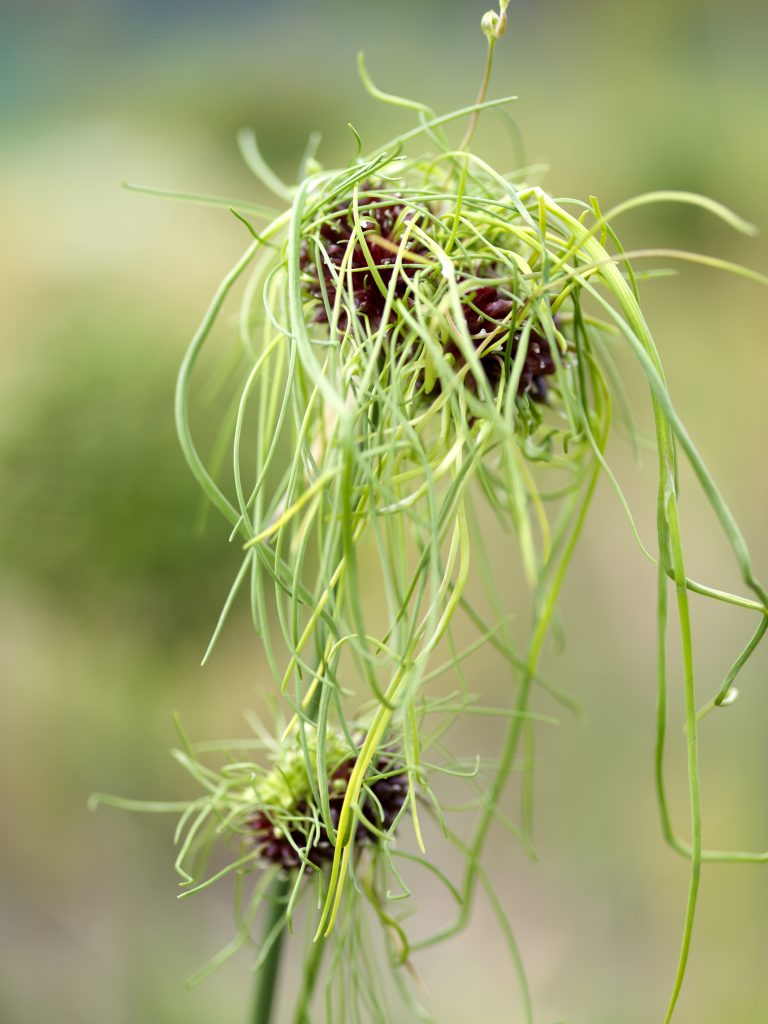 A Variety of Colours
The most prevalent colour of Alliums is purple, however other colours catch my eye as well! Among the most popular alliums is the beautiful sky blue pompoms of Azureum growing to a height of 60 cm (24"). A couple of white alliums which are my favourties are Graceful Beauty and neapolitanum. Graceful Beauty is one of my top picks in the allium family, with 3 inch globes of bright white blooms accented with purple-tipped stamens it grows to a height of 40 cm (16"). Looking for some darker tones? Try Atropurpureum with clusters of deep maroon blooms growing to heights of 70 cm (28"). If you are looking for shorter alliums with a punch of colour, try Moly Luteum or Ostrowskianum. At 25 cm (10") in height, the 2 inch bunches of yellow or magenta flowers are great additions to the front of garden beds or mixed containers.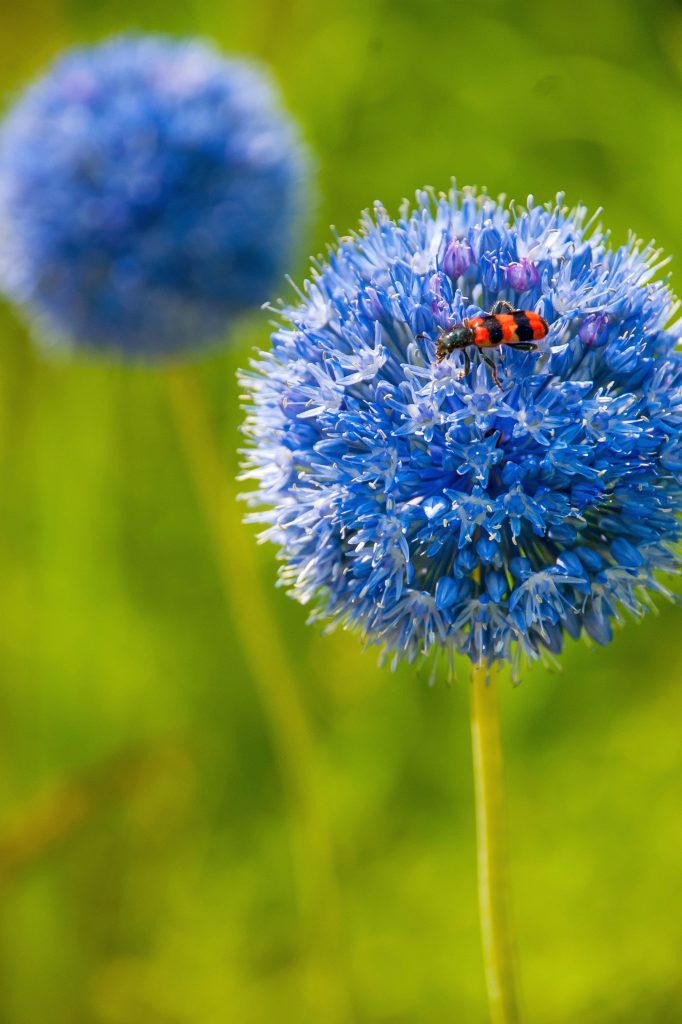 Uses for Alliums
So, where's the best place to plant ornamental alliums? First and foremost, I would be amiss if I did not mention one of the reasons why I love alliums so much. Having so many squirrels, rabbits, and deer where I live, I am forever indebted to alliums for saving the bulbs that garden pests find so delightful! After planting alliums in my garden, no longer am I walking out my front door in the morning only to find my garden dug up by animals feasting on my freshly planted tulip bulbs. A relative of the onion family, alliums exude a garlicky fragrance that is displeasing to predators. As their odor wards off predators, it welcomes much-needed pollinators to the garden! Bees and butterflies will love to come to visit your alliums. Another benefit to these spectacular blooms is their ease of growing and care!
Shorter varieties of alliums are a great addition to spring flowering containers and garden edging. Choose lower-growing varieties such as Red Giant or Rosy Dream. Also, try planting your smaller flowering alliums in clusters to give an impactful display. Alliums are perfect for your cutting garden as well. With strong sturdy stems, they are easy to arrange and long-lasting in floral arrangements.
Planting, Growing & Care of Alliums
In the fall before the first frost is the best time to plant your alliums. I like to interplant many allium varieties within my other spring flowering bulbs, establishing a variation in textures and heights. With the unique ball shapes of the allium globes, I love how they add extra whimsy to the garden. They create such a fun look in garden beds! Looking to add some zing to your containers, alliums are ideal. Try companion planting with early flowering crocus, mid-flowering narcissus, and late flowering tulips to create stunning displays that will last all spring long!
Plant your alliums 8-20 cm (3-8") deep, depending on the variety, in well-draining soil. Water well after planting. Based on variety, alliums bloom within the months of April to July. Check your bulb packages for exact bloom times or inquire at your local garden centre.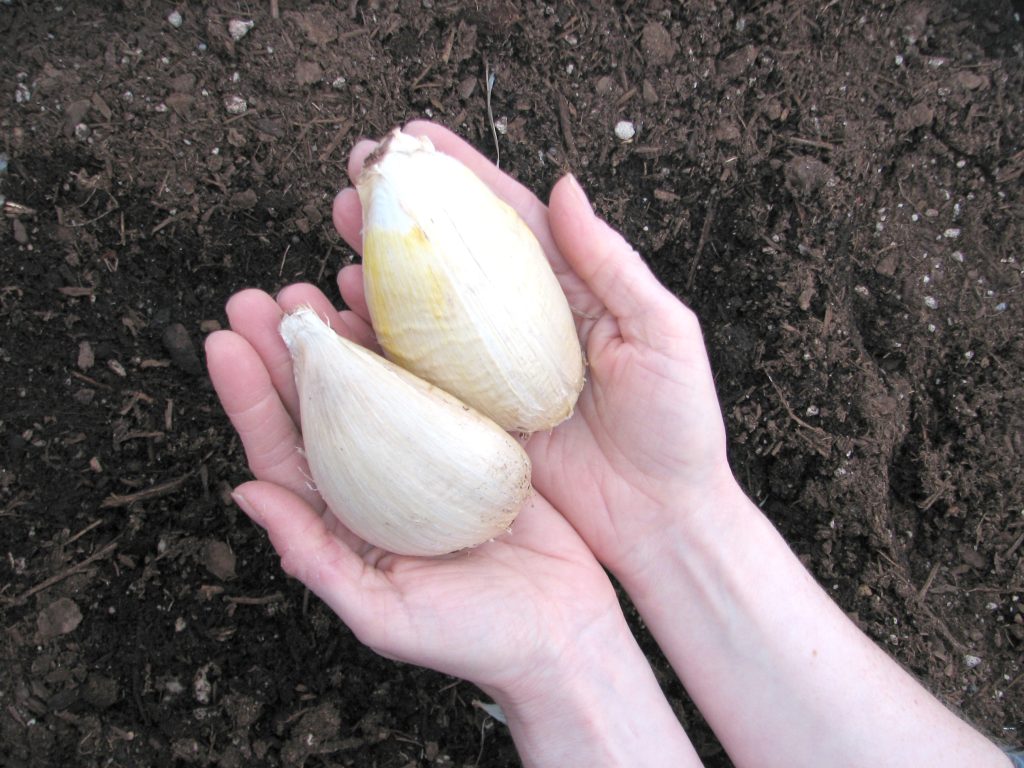 Most alliums are hardy to zone 4 or 5, so in many growing regions across Canada you can leave them in the ground year-round and divide the clumps of bulbs (after they go dormant in summer) every 3-5 years. If you are in a colder region, try growing them in containers. Move the containers to protected areas like a garage, basement, or greenhouse over winter. When the spring season starts, move the planters to areas where you can appreciate the beautiful displays!
In late spring or summer when the blooms have faded, you can deadhead the blooms. Remember to keep watering after carefully removing blooms. Keep the leaves and stems watered, as they will keep growing and generating nutrients for next year's blooms. Once the foliage turns yellow, the alliums have completed their cycle and are ready to rest until next spring.
If you would prefer, you can leave the blooms in place, as the seed heads are still an attractive presence in the garden! When other spring flowers are fading, you will find that in the midst of leaves your alliums will be an attractive presence right into winter. If you choose to let your alliums turn to seed heads, you also have the choice to spread the allium seeds around the garden. Keep in mind that it may take years for the seed to produce large enough bulbs to bloom. Also deadheading your alliums work to increase the size of your bulbs and multiply the number of bulbs in the ground for next year, which means more and more blooms. Whether you deadhead your alliums or not, they are a naturalizing bulb and will return next spring.
If you haven't already – go ahead and add explosive alliums to your garden! There are many different varieties available, with interesting characteristics that are quite a delight. Reminiscent of lollipops, fireworks, or floating balloons, alliums do not disappoint! Plant some in the fall for a spectacular display of blooms in the spring.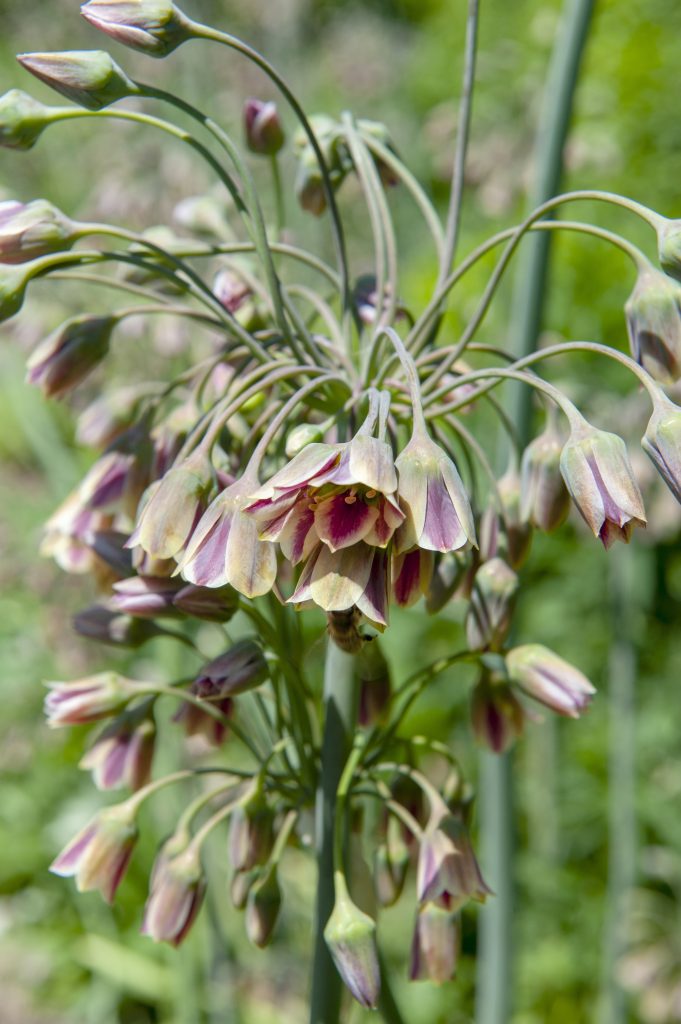 For information on where to find Florissa products near you, please inquire on our Find a Retailer page.