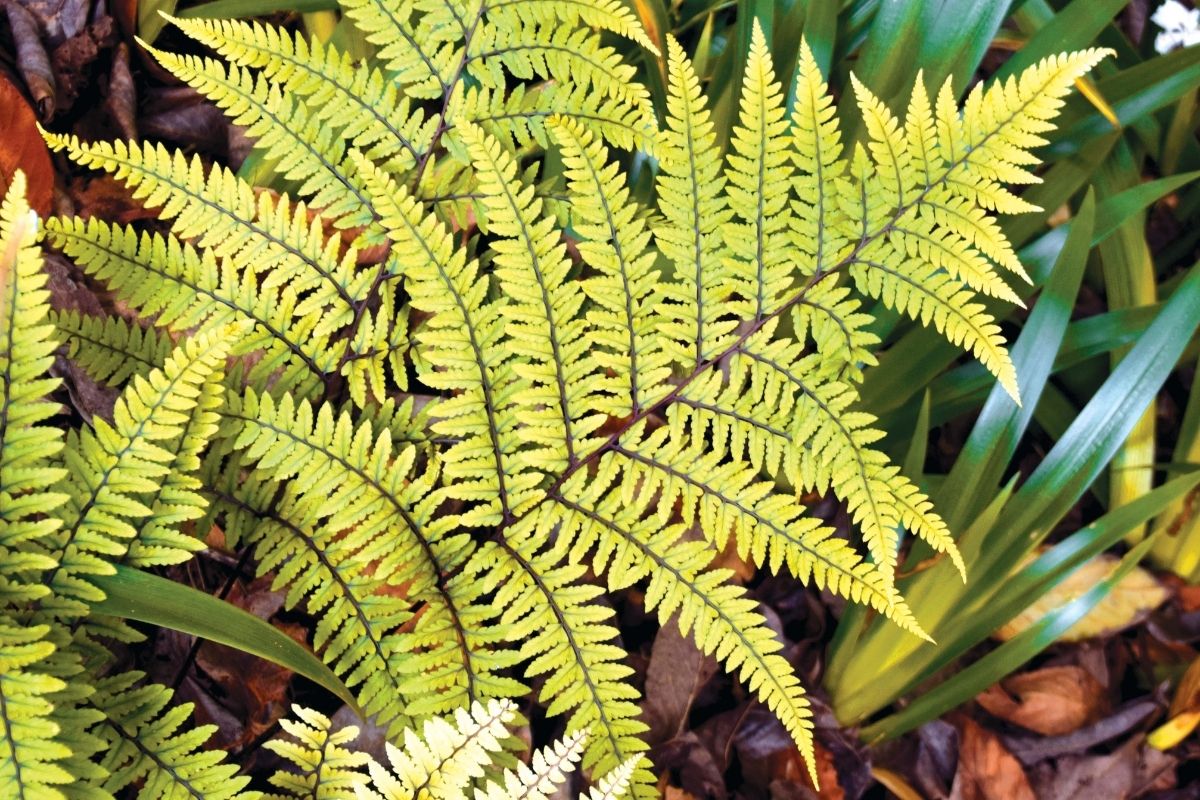 A Sneak Peek of New Perennials for this Spring
If you're like us, you are always looking out for new things to add to your garden. It's a great way to keep up with current trends as there are always new and cool plants entering the garden scene. We always look forward to seeing the new perennials that are coming out each year. This spring is no exception – there are some great new plants coming your way! In this blog post, we'll take a sneak peek at some of the new perennials that will be available this spring. If you're looking for something new to add to your garden, you'll want to keep reading!
Schizachyrium scoparium – Little Bluestem (Perennial of the Year)
This year's Perennial of the Year is Little Bluestem, a bluey-green grass known for its hardiness and drought tolerance. Originating in the prairies where it could be found in the fields, hills, glades, and open woods, it is able to thrive in multiple environments. Known for its versatility you can plant it in a mixed border or use it to create a low maintenance garden space. When the grass blooms in early fall, the blades turn a multi-colour red and produces little white fluffy seeds to really add to the fall colour vibes. Find a place for this plant in a dry location that gets lots of sun to help it grow and thrive. As a truly Canadian plant, this is a great choice to add into your garden this year!
Cortaderia Selloana White
Also commonly known as Pampas Grass, this easy to grow and low maintenance plant is a spectacular showstopper. Growing up to 3 m (10 ft) tall and 2.4m (8 ft) wide, it can make a true statement to your garden this year. Plant multiples to create a dramatic backdrop or use it as a wind screen to protect other plants. Cortaderia Selloana White provides beautiful contrast, color, and texture to your space. Plant in full sun with well-draining soil and let this plant work its magic. The feathery plumes can also be cut and dried to use as year-round décor in your home.
Paeonia Lorelei
If you are like us and have binge watched Gilmore Girls at least once in your life, this new peony is for you. With a scent that is sweet and spicy and colour that is a warm apricot-pink transitioning to a soft rose gold, it has us reminiscing on Lorelei's spunky personality and all those dressed up evenings at the Gilmore residence. Growing about 70 cm (28″) in height, it has a nice strong stem for the generous 15 cm (6") blooms.  This peony is great as a cut flower and a perfect addition to any bouquet. When you first plant peonies, be patient as they will take a year or two to get established in your garden and start blooming. Plant Lorelei in your garden this spring as a leading lady for your summer garden to follow.
Hosta Island Breeze (Hosta of the Year)
Joining the island trio (along with Fire Island and Paradise Island), Hosta Island Breeze will take you to a tropical paradise with its lush green leaves. Boasting wide dark green edges and a bright yellow center, Island Breeze is a vibrant addition for your shady patio planters and garden borders. In midsummer, dark lavender flowers bloom adding to the tropical vibes. This compact hosta grows to 30 cm (12") and 45 cm (18") wide. Add this Hosta to your borders, containers, or under some trees to enjoy all summer long!
Campanula Freya
Campanulas known as clustered bellflowers are a beautiful plant that bloom for long stretches in the summer. Campanula Freya produces little blue and purple star-like flowers, and blooms from early to mid-summer. The delicate flowers make for a gorgeous show or can be used as cut flowers in your summer garden bouquets. Growing 40 cm (16") high and 30 cm (14") wide, use Freya as a border plant, in containers, or along a path to add a pop of colour to your garden space.
Athyrium Limelight
If you're looking for a fern to bring a pop of colour to your space, then Limelight is for you. When compared to other ferns, Limelight does exactly what you'd expect and steps out into the flashing cameras with style. Limelight has vibrant chartreuse green leaves and a maroon stem contrasting with the more mature and darker ferns. It is perfect for shady spaces and needs ample water to survive. Limelight is a compact grower with a height and width of 45 cm (18").  You can add Limelight to the darker areas of your garden or let them cascade from a mixed planter.
We can't wait to see these beautiful perennials in gardens everywhere this year! If you want to find a retailer near you that carries our plants, please contact us and we would be happy to help. Have fun planting your garden this spring – we know you will love the results!