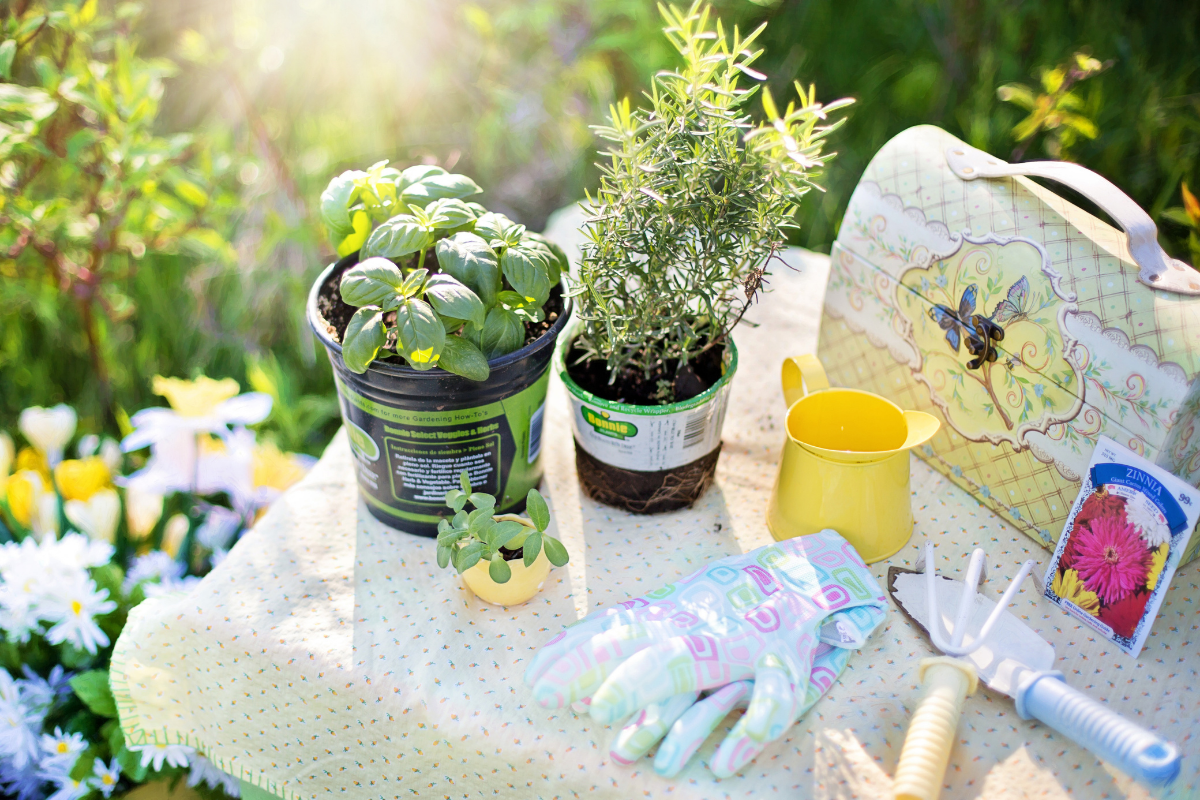 6 Tips to Start Early Spring Gardening
Winter is drawing to a close and the temperatures are warming (if only slightly). That means spring is on its way! As you prepare your home for this new season, don't forget about your garden. How to pre garden for spring? There are some tasks that need attention in the early spring so that you can get ready for planting and growing once the weather warms up. Here's a checklist to get you started with gardening for spring!
Do a Spring Inspection
Spring in the garden starts with doing a spring garden inspection. Head out into the garden and planter beds to see what happened over the winter months. Were there any perennials, shrubs, or trees that were severely damaged this winter? Did you have any planters or trellises break or rot that need to be fixed? Are there any beds that need to be cleaned out? Were there any rodents who decided to make your garden area their home that needs to be addressed? Bring out a pen and paper and write down all of the things that need attention, so that when it is time to go to work you know exactly which jobs you need to tackle.
Fix the Hardscaping
Winter can pay its toll on your yard's hardscaping. Hardscaping is anything man-made that you have put into your garden architecture. A key aspect of gardening in early spring is fixing up those elements. Fix damaged retaining walls, power wash patios and house exteriors, clean up stepping stones, clear out the gutters, and give your garden architecture (fences, decks, sheds, etc.) a facelift and make sure they are ready for the growing season. These tasks are always easiest to do when your plants are still dormant and not actively growing.
Early spring is also a great time to plan and put into action new hardscaping projects. Were you looking into adding in a few new planters for the veggie garden or a new trellis for a climbing rose? Take your measurements, make a list and head out to your local store for your materials. Get those projects done before planting begins!
Start the Winter Clean Up
Gardening in spring means heading out and cleaning up from the winter. Take out any dead annual plants and rake up the leaves. Many perennial plants break dormancy at different times from spring to early summer, so give them until June to show signs of life. If the ground has thawed, get out and do some good old weeding to get the beds ready for the new plants coming in. You might also want to consider rototilling the garden bed to break up any clumps and help with drainage.
If you feed birds in your yard, it's time for a spring clean-up of your bird feeders. Take them down, give them a good scrubbing (and maybe replace any old food), and then put them back up! You should also take this opportunity to refill or add new water sources for the birds.
Get Those Early Spring Vegetables Started
In a previous post we discussed how to start a spring garden and plant spring vegetables in early spring. Head out to your local garden center and pick up some seeds and start those veggies early! For a full list of vegetables to plant check out our post on veggie seeds to sow in early spring.
Start Planning Your Garden
While it may still be cold outside, it's never too early to start planning your garden areas. What are you going to plant? A good place to start is understanding your zone hardiness. This will let you know which plants are able to survive in your area without extra protection. Take a look at our zone hardiness map (insert link to zone sheet) to find out which zone you are in. Once you are aware, start looking at plants or vegetables that work for your zone. To know what is what, check out our post on classifying different plants to help figure out what you want to add to your garden space (add link to the what is what blog). If you are having trouble finding out where to start, check out our inspiration page and Pinterest always offers an array of garden ideas to try. No need to reinvent the wheel! Make your list of all the new plants you want to add into your garden and then when the planting season arrives, all you need to do is head to the garden centre to pick up what you are looking for. It is shopping made simple!
For your vegetable garden, map out a quick layout. It is always great to grow the tried and true beans, lettuce, carrots, etc. but maybe this year you can add something new to the mix. Try to add in some perennial veggies such as rhubarb, asparagus, or Jerusalem artichokes.
Make Sure Your Tools Are Ready for the Upcoming Season
The last thing you want is to be deep into the growing season and realize that you are missing tools or that some of them are broken. Have a quick check of all your tools and make sure they are in good condition. Help your tools last longer by sharpening blades, cleaning off any rust or debris and giving them good oiling.
When it comes to early spring gardening, there is nothing like the feeling of freshness in the air. The days are getting longer, the sun is shining a little bit warmer, and everything seems to be coming back to life. It is the perfect time to start preparing for the upcoming gardening season! If you have any questions about varieties in your zone or planning, don't hesitate to reach out!