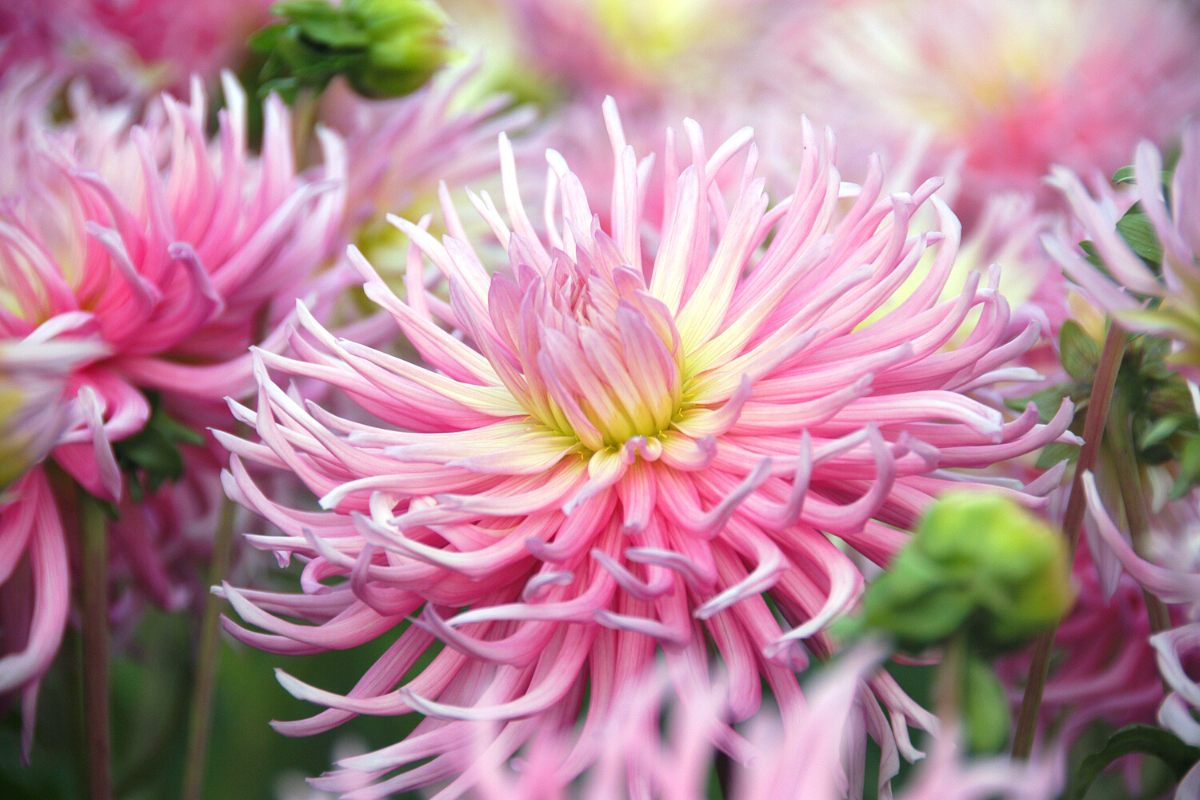 5 New Blooms for Your Summer Garden
Spring is coming and so is summer bulb and perennial planting season. It's time to think about dahlias, peonies, anemones, and gladiolus. With so many different varieties, colours, shapes, and sizes, you can build a garden suited to your unique taste. Check out the amazing new varieties.
Dahlia Fairway Spur and Star's Favourite
Interested in trying some new dahlias? New this season is Fairway Spur and Star's Favorite. Both grow to an impressive 100 cm (40") tall! 'Fairway Spur's stunning coral-peach blooms grow to an extraordinary 10" in size. Dahlia 'Star's Favorite' is a fun and playful pink and cream incurve cactus dahlia.
Colourful Companion: Peace and Patience
Peonies are a favorite for many gardeners. With their full blooms and enticing aromas, they are a great addition to the garden. This year we have the Peace and Patience Colourful Companion. Peace and Patience is a combination of a medium pink peony with a crisp white one. This new combination is very fragrant and deer resistant. It's also an ideal bloom to cut and bring indoors to enjoy.
Anemone Rainbow Blueberry
Have you ever seen such amazing anemones as the Rainbow Blueberry variety? Its crisp white petals perfectly offset the blooms' deep blue centres. Growing to a height of 40 cm (16") these anemones would be perfect in to enjoy in containers on your patio or in cut flower bouquets.
Gladiolus Lumiere
Dutch novelty gladiolus produces blooms in amazing colour combinations. Our new Gladiolus Lumiere is a remarkable mix of hot pink and purple. Growing to a height of 100 cm (40"), these blooms will be an outstanding addition to the colour combination of your late summer garden.
In addition to these exciting new varieties, Florissa has a wide selection of summer flowering bulbs and perennials. Contact your local garden centre to ask about their shopping options, or regarding pre-ordering products. Looking for a retailer near you?
"Request a Retailer"