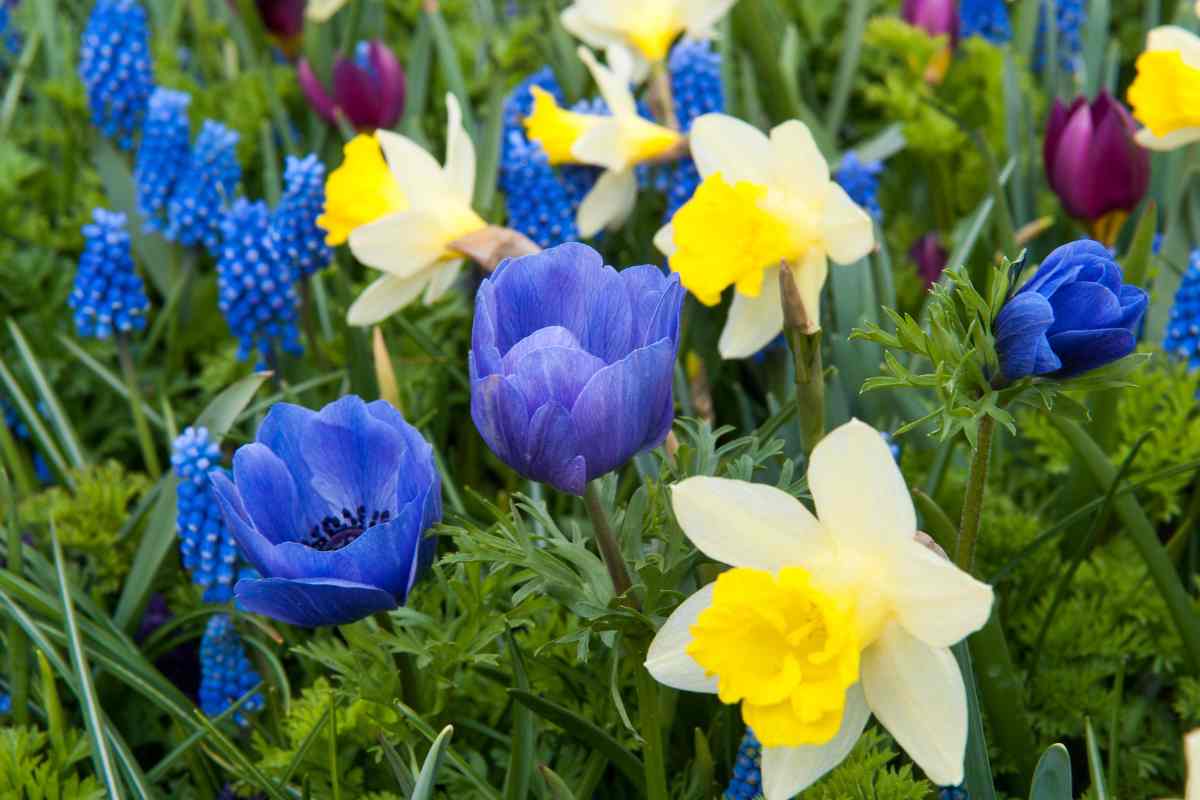 Top 5 Naturalizing Bulbs for a Low-Maintenance Garden
Looking to make your fall planting season a little easier? Plant naturalizing bulbs! The bulbs you plant in fall will be blooming for many springs to come! A naturalizing garden is low maintenance. Imagine being welcomed into each spring by a bountiful and gorgeous display of blooms!
Naturalized bulbs will be able to stay in your garden bed and containers year-round! Each year they will produce gorgeous flowers, with little maintenance. There are many flowering bulbs that can naturalize in the garden. These fall-planted and spring-flowering bulbs will add colour to your landscape each year. With naturalizing types of bulbs, you can enjoy the flowers planted from previous years coming back for subsequent springs. With the right bulbs, you can create a low-maintenance spring garden that is easy to care for and will last for years. Naturalizing varieties also multiply over time! After planting a few bulbs, your garden will be filled with more flowers with each passing year.
Check out our top 5 naturalizing varieties!
Anemones – Windflower
Anemones are a great choice for naturalizing in the garden. The blanda varieties are best for naturalizing and will bloom a couple of weeks earlier than the larger blooming and vibrantly coloured De Caen, Meron, and St. Brigid versions. White Splendor, an anemone blanda, showcases large daisy-like white flowers with yellow centres, in mid-spring and will create a carpet of white blooms that will last for weeks. This delicate anemone grows to 15 cm (6") tall, loves full-to-part shade and is hardy to zone 5. To add colour to the garden with anemones, think about adding the anemone De Caen Sylphide. These blooms will add a vibrant punch of colour to your garden with their bright hot pink colour, grow to 25 cm (10"), and are hardy to zone 5. Anemone Meron Bordeaux is a stunning flower, and its unique deep burgundy-purple colour, makes it a favourite for gardeners. Bordeaux is a taller anemone, growing to 45 cm (18") and is hardy to zone 5. For more about anemones, check out our blog.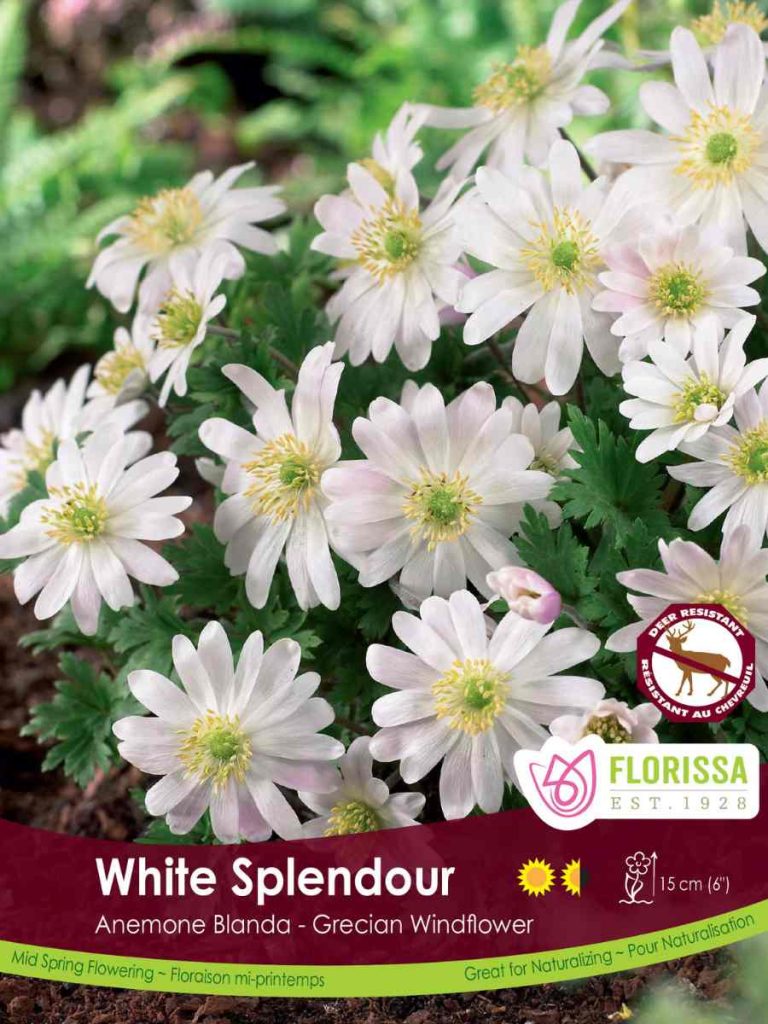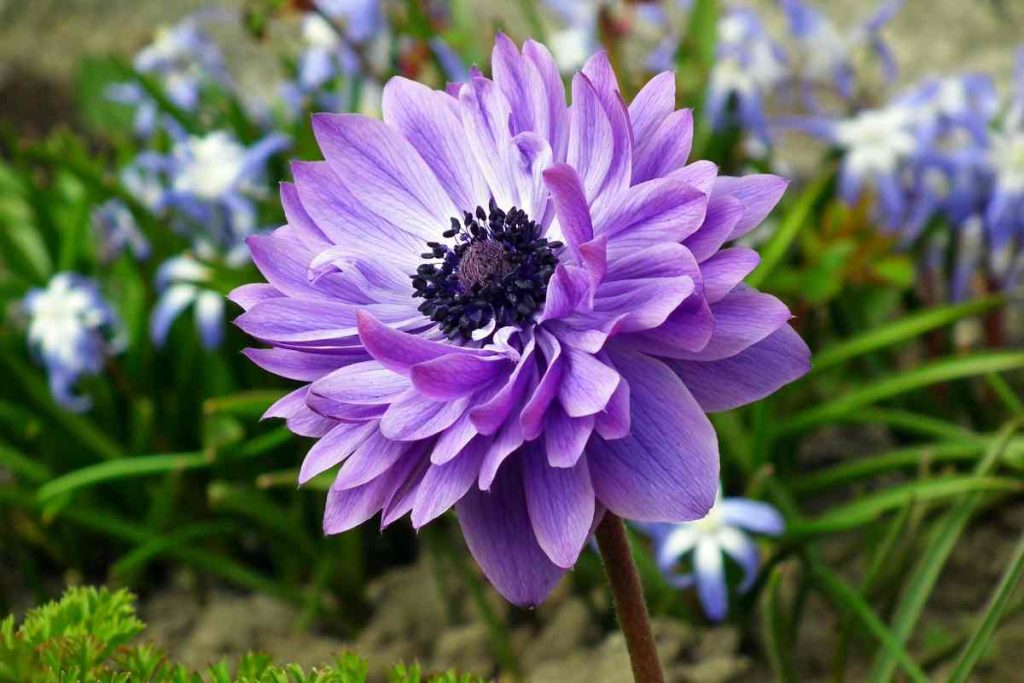 Galanthus – Snowdrop
Galanthus, also known as snowdrops, are a popular choice for naturalizing in the garden. These small and delicate white flowers appear in late winter through early spring when most other plants are still dormant. Known as the heralds of spring, they are the first to bloom in the new year. Plant the bulbs in clusters in containers or your garden beds for the most stunning impact. Snowdrops also work well when planted beneath deciduous trees. They love part-shade locations. Snowdrops range in size from 10 cm (4") tall to 25 cm (10") tall. There are shorter varieties, Flore Pleno which has double blooms, Elwesii, and the taller versions, Mount Everest which features larger blooms, and Woronowii. All are hardy to zone 3, except for Mount Everest, which is hardy to zone 4. Even through the cycles of snow and ice, snowdrops will be the first to welcome you into spring! Read our blog on early spring gardens for more information on Galanthus.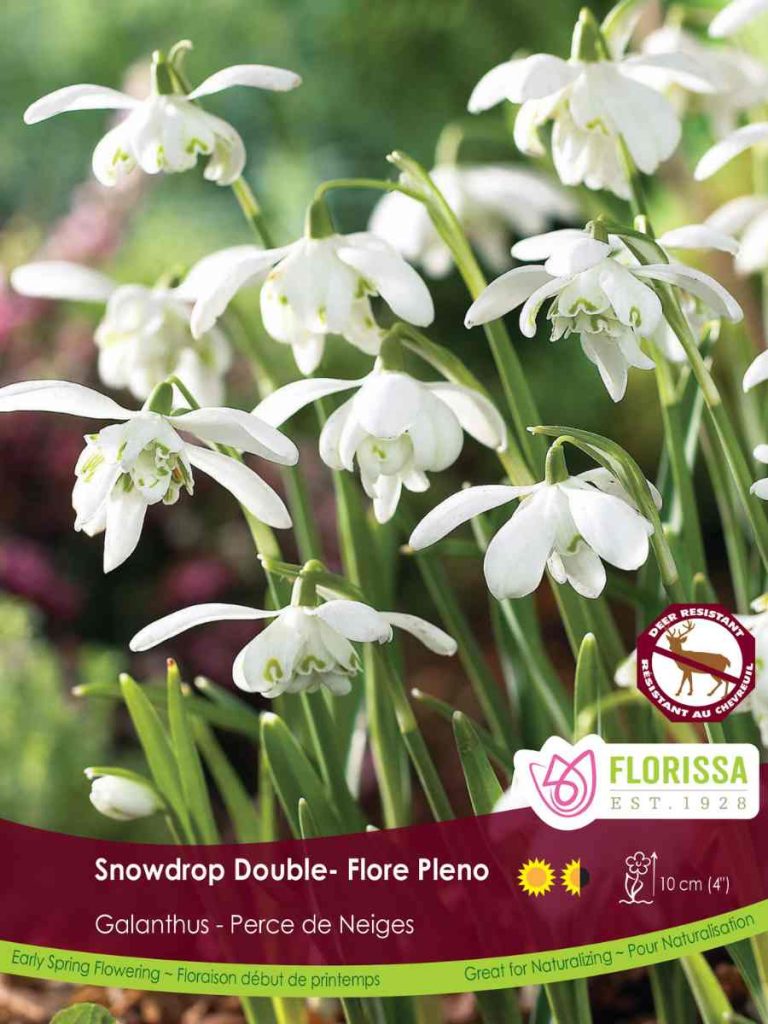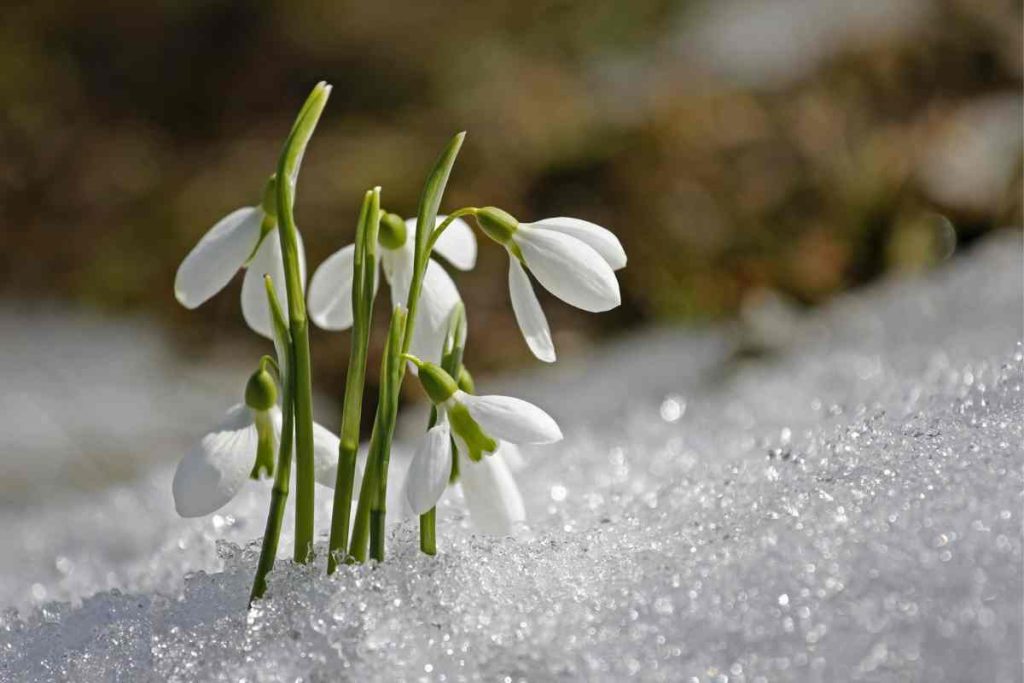 Narcissus – Daffodil
Narcissus, also known as daffodils, are a classic choice for naturalizing in the garden. Their easy-to-care-for nature and their beauty make them a popular choice for spring gardens. Featuring colours of yellow, orange, white, and pink, narcissus will begin to appear in early spring and will continue to blossom until late spring. Depending on the variety, they will bloom at different times during the spring. With the multitude of narcissus available, it is hard to choose favourites!
Easy to naturalize is the classic trumpet narcissus, King Alfred Type. This 40 cm (16") tall variety is hardy to zone 3, is fragrant, has cups of 4" and will bloom in your garden in early spring. Check out more about King Alfred Type and other trumpet narcissus on our blog.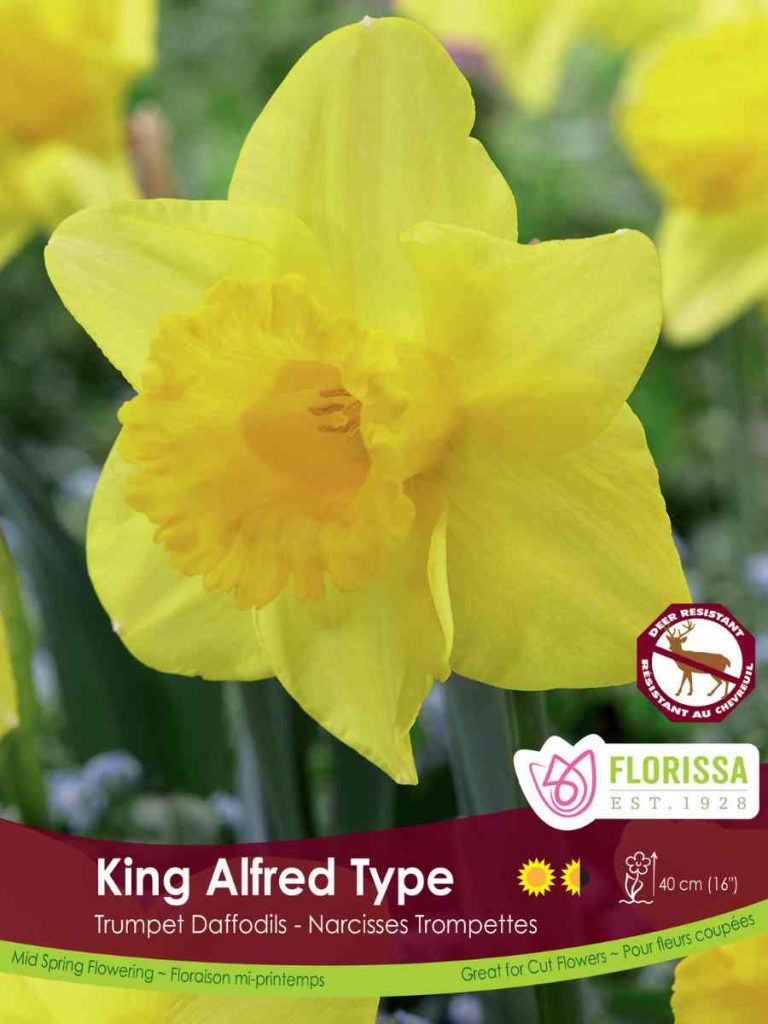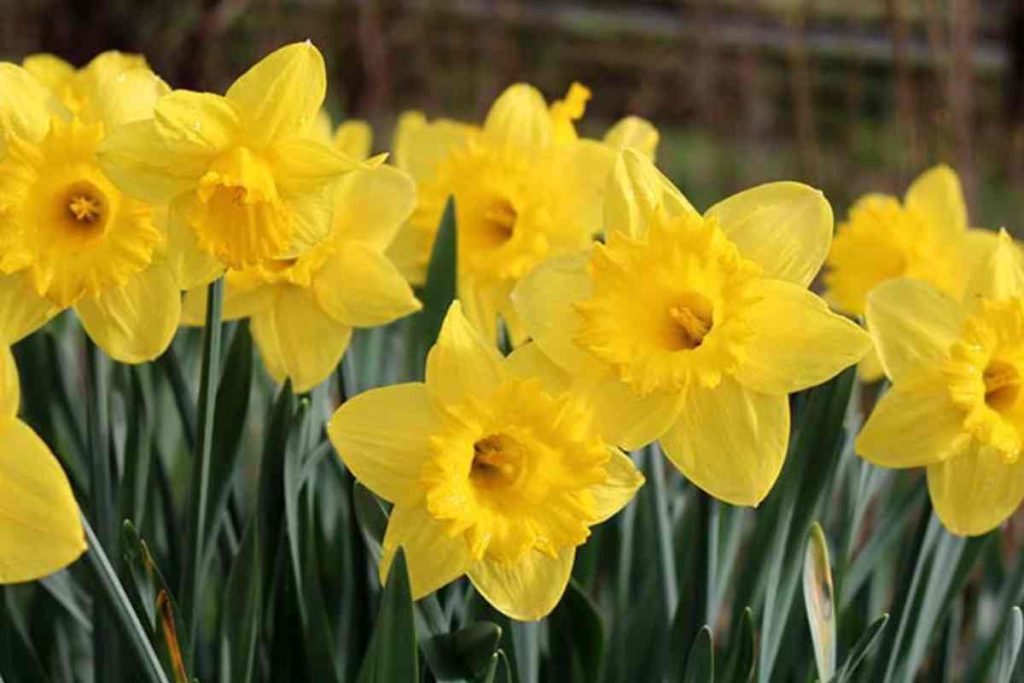 Add white narcissus to your naturalizing garden with Papillon Blanc. This butterfly narcissus has unique split corona blooms. Papillion Blanc is a fragrant cut flower variety that starts with yellow cups that transition to white with white petals. Growing to a mid-spring height of 35 cm (14") Papillon Blanc is hardy to zone 3.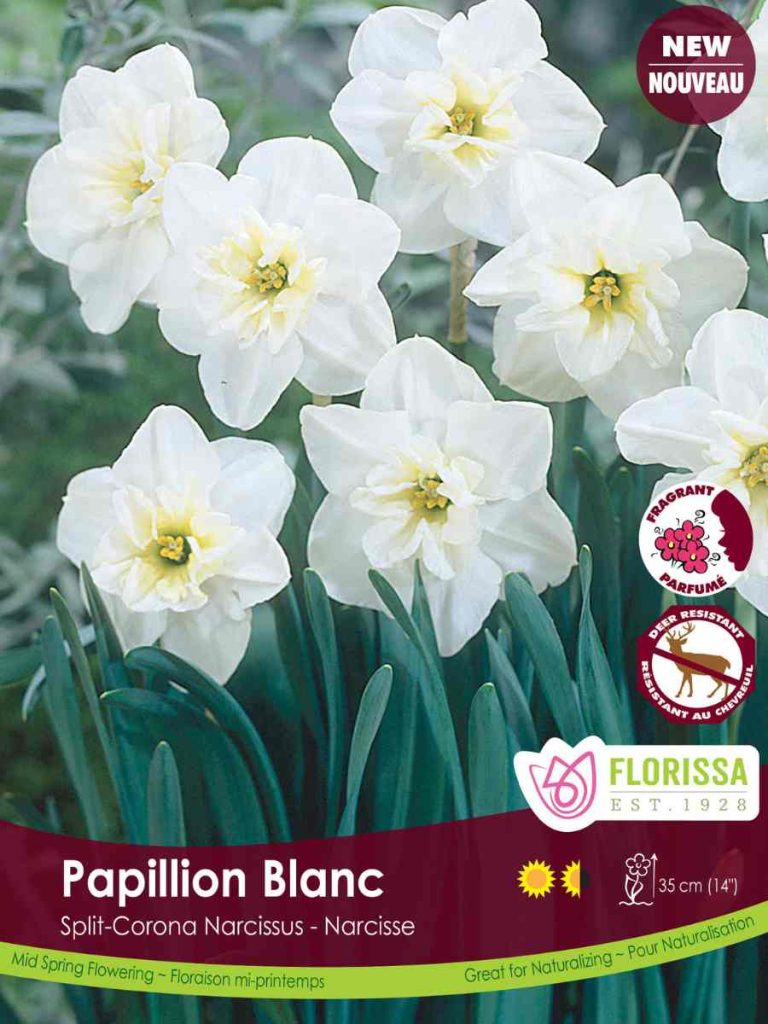 For a smaller narcissus perfect for containers, mass planting or edging, there is dwarf narcissus. Tete a Tete is a very popular and fragrant variety, growing to a height of 15 cm (6") and topped with clusters of yellow blooms. This shorter variety will bloom in mid-spring and is hardy to zone 3.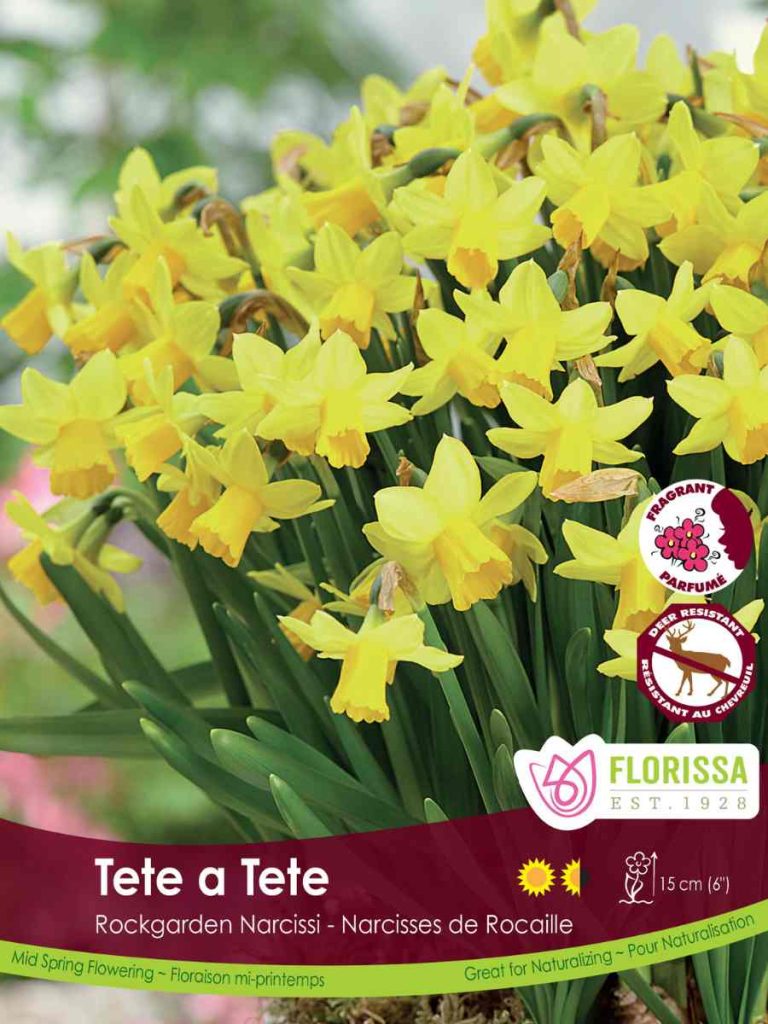 Chionodoxa – Glory of the Snow
Chionodoxa, also known as Glory of the Snow, are spring flowering bulbs that naturalize well. These small, beautiful star-shaped flowers start to bloom in early to mid-spring. As growing shorter varieties, to a height of 15 cm (6"), Chionodoxa is hardy to zone 3. Chionodoxa comes in three different shades, the calm blue Forbesii, soft rose Pink Giant, and crisp white Alba. Once established, chionodoxa are very low-maintenance and thrive with minimal care. The waxy texture of the blooms allows them to hold up to late spring frost and snow. These unique blooms make for a lovely companion for other spring flower bulbs such as tulips and narcissus. They are very versatile and great for rock gardens and containers. Looking for a large impact? Plant in clusters for maximum effect. Glory of the Snow looks lovely when combined with other spring flowers like crocus or muscari.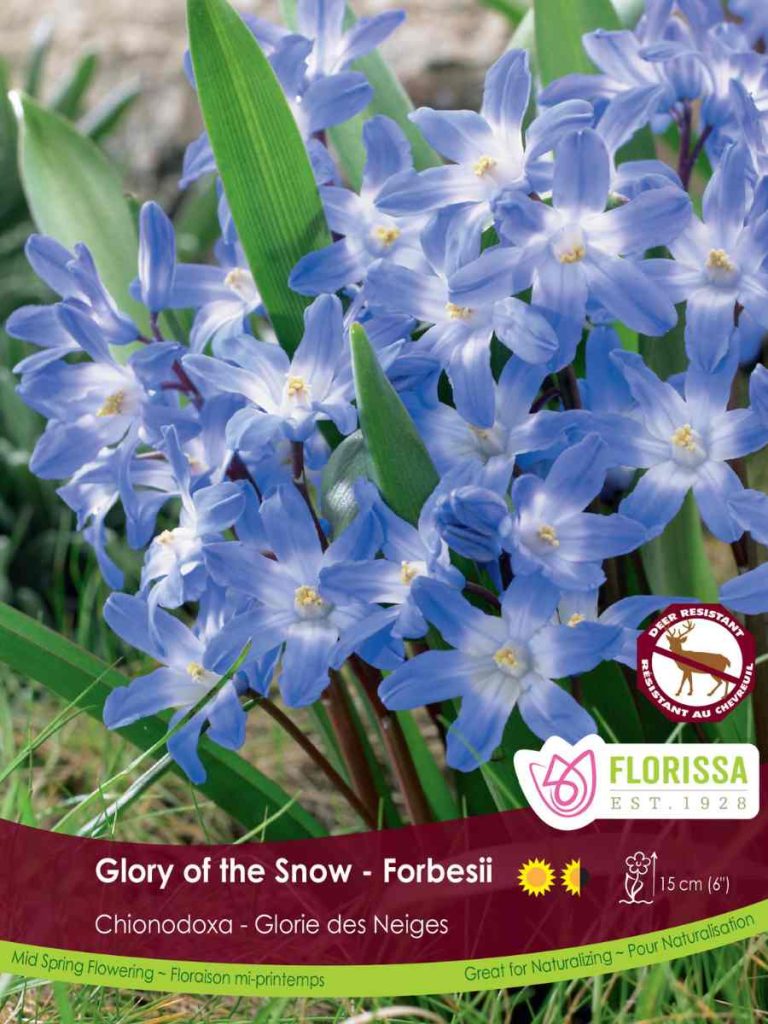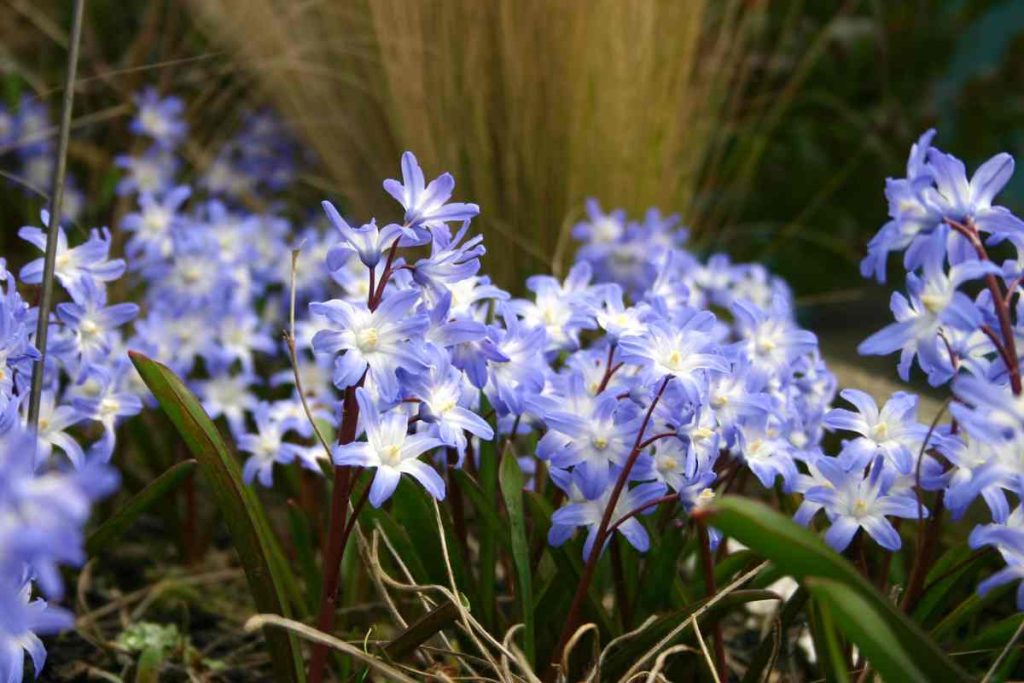 Muscari – Grape Hyacinth
A spring favourite, planted in many gardens across Canada, is the gorgeous and fragrant muscari, also known as Grape Hyacinths. They are available in many different shades of blue, as well as purples, pink and white. For splashes of colour our suggestions are Big Smile, Pink Sunrise, White Magic and Mount Hood, however, there are so many different varieties to choose from! Muscari is great for adding a wave of colour to your mid-spring blooming garden and looks especially beautiful when planted en masse. Muscari has a petite stature an average height of 15 cm (6") and is hardy to zone 4. Adding muscari to your plantings is a wonderful way to add colour and fragrance to an easy-to-maintain spring garden!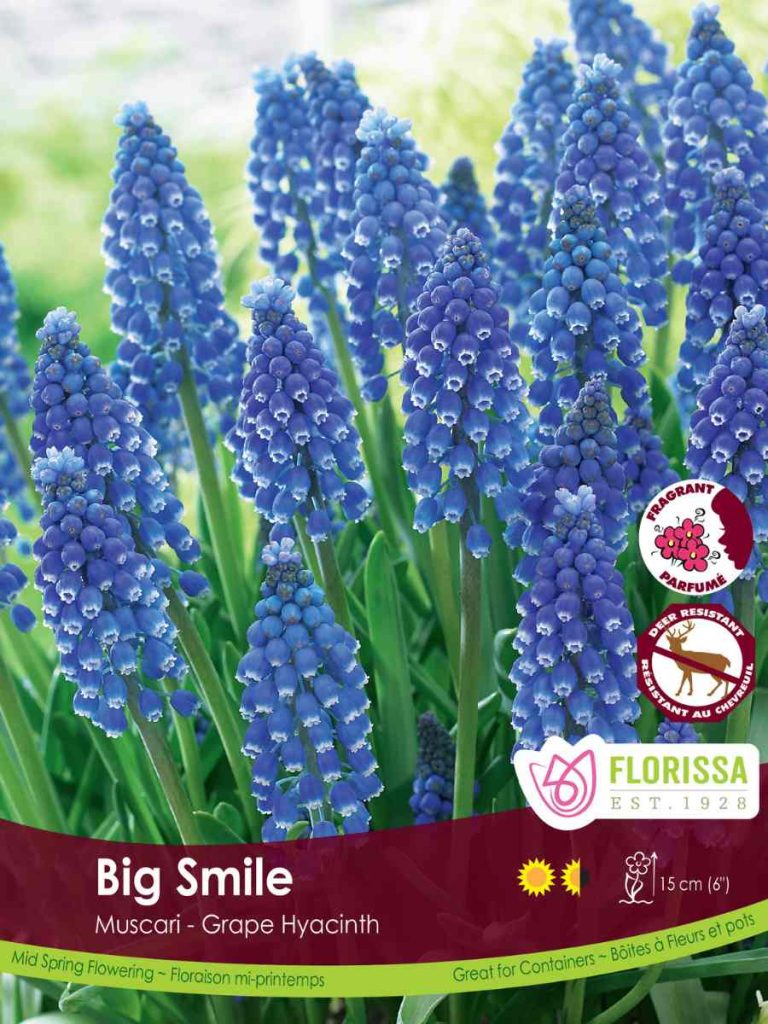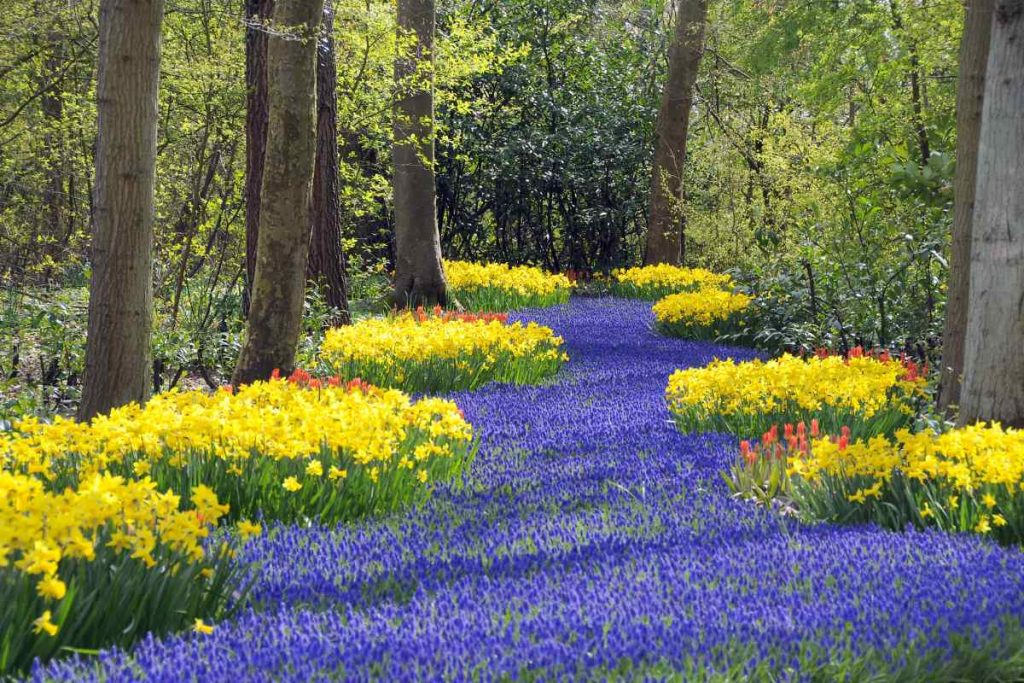 Deer Resistant
There is one very important commonality between all the above-listed varieties. Each and every one of them is deer-resistant! This is a very important feature of naturalizing bulbs, as squirrels and deer will leave these bulbs in the ground, for them to bloom year after year. This deer-resistant feature adds to the ease of gardening with these varieties. Your naturalizing bulbs will be left in the ground, ready for next year, to grow, bloom, multiply and fill your garden with gorgeous spring flowers! Read more about deer-resistant naturalizing varieties on our blog.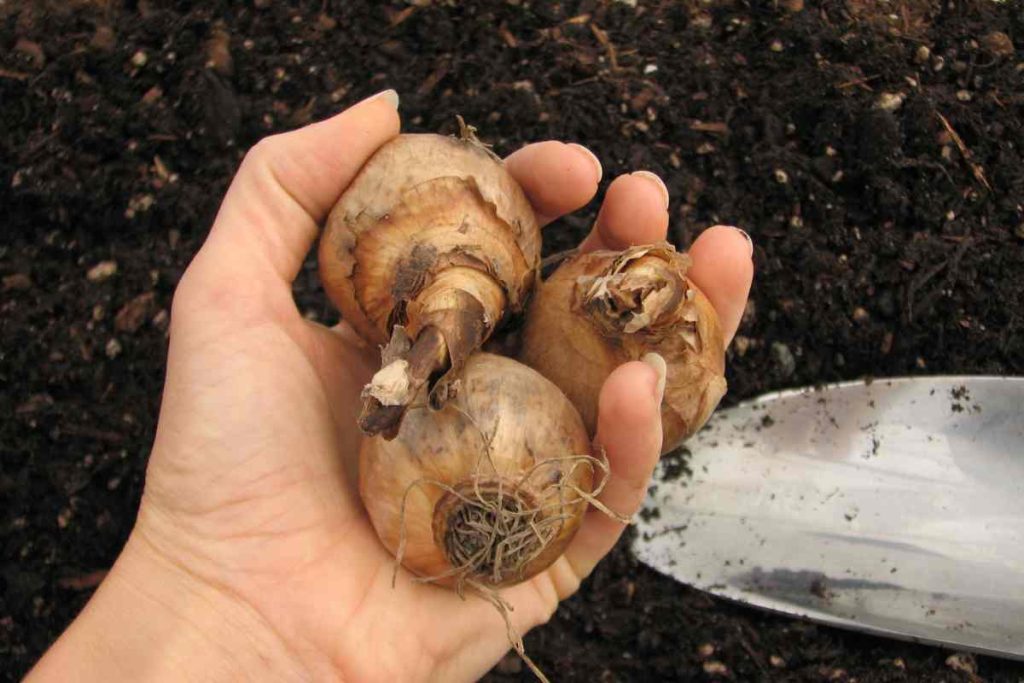 Aftercare
After the spring blooming season has finished, there are some gardening tasks that need to be done. By following a few key steps, you will ensure that your garden will continue to establish, grow, and expand itself for years to come! After your blooms are finished, remove the faded blooms. Continue to water and allow the foliage to continue to grow. This is the time when photosynthesis creates and stores the sugars that fuel next year's blooms and can take about 6 weeks.
Resist the urge to tidy up the fading foliage! Once the leaves have turned yellow, you may trim off the stems and foliage to the soil level. It's important to take your naturalizing bulbs through the proper aftercare at the end of the season. These easy steps stop the bulbs from going into seed production, and instead, multiply your bulbs and create more blooms in the following seasons. In spring, when the new growth appears, you may add a slow-release fertilizer. Visit our blog Caring For Spring Flowering Bulbs After They Have Bloomed for a comprehensive resource on bulb aftercare.
Create your naturalizing garden by planting your spring flowering bulbs in the fall and eagerly await the colourful displays and vibrant foliage! The bulbs come back year after year, creating an easy-care garden feature that requires little maintenance. Naturalizing bulbs can be planted in groups to create stunning show-stopping displays, or they can be mixed with other plants for a more eclectic look. Planting naturalizing bulbs is an easy way to add colour and interest to any garden. If you are looking for a low-maintenance garden to plant in the fall, add some naturalizing bulbs! You will be enjoying the results for years to come!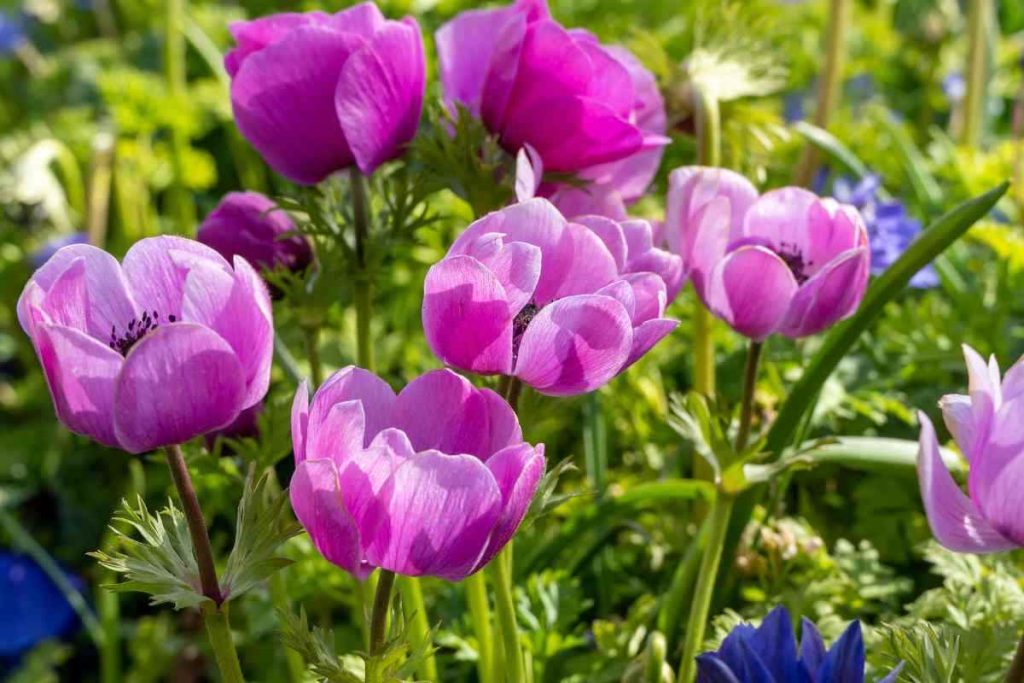 Check out your local garden centre for more Florissa naturalizing varieties.