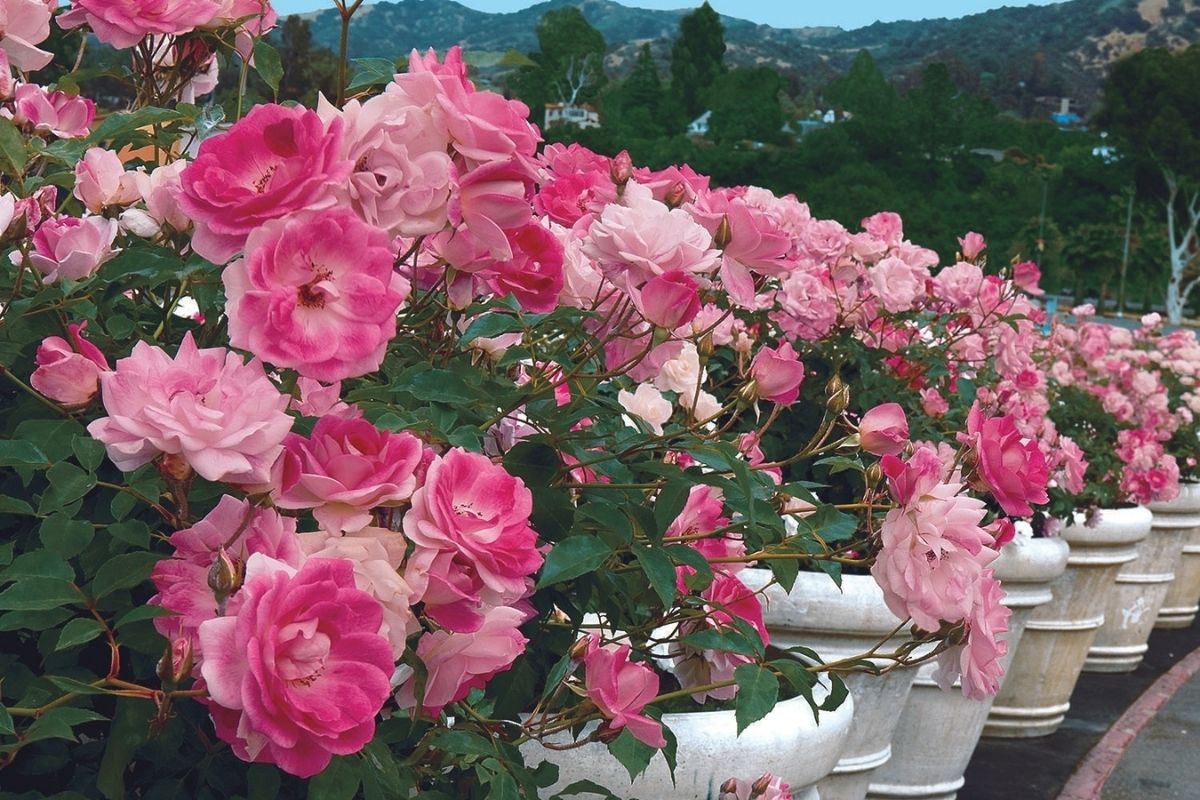 Successful Container Roses
Surround yourself with the beauty and fragrance of roses even if your gardening space is limited. Roses can be grown in containers, and David Austin English Roses with their bushy habits and long blooming season look especially attractive when grown this way. Enjoy them up close on decks and balconies, patios and terraces, at front entrances and along walkways.
To be successful growing roses in containers keep these tips in mind:
Roses enjoy full sunshine and should receive at least six hours of sun each day. You can also consider positioning your container-grown rose so that it receives some shade, as this helps retain soil moisture and protects the roots from hot situations.
Choose a large container for a bigger and healthier rose. The larger the container, the more room roots have to develop. Large containers also help prevent the soil from drying out. No matter what type of container you choose, whether clay, ceramic glazed, or plastic, make sure it has good drainage holes. A layer of gravel in the bottom of your container will also improve drainage.
Use good commercial potting mix enriched with organic compost or mulch when planting. Your local garden centre can recommend the soil mix best suited for this purpose. Avoid using large amounts of ordinary garden soil as it tends to dry out quickly and form a hard cracked surface.
Water on a regular basis keeping the soil moist but not too wet. Water more often in extreme hot weather, never letting the soil dry out. Feeding container grown roses brings on the blooms. Apply a slow release fertilizer that consistently supplies nutrients for several months at a time. A liquid rose fertilizer, sea kelp or fish, applied every 2 to 3 weeks can also be beneficial and encourage prolific blooming.
In the fall move rose containers to sheltered areas such as a shed, greenhouse, or garage to over winter. Roses enjoy a cold resting period, but dry cold winds and deep freezing can damage the canes and crown of your rose.
In spring, prune roses when growth begins again and refresh the soil around the plant base mixing in compost or well-rotted manure blended with peat moss. Sprinkle a tablespoon of Epsom salts around the base to provide necessary magnesium for a fresh start of healthy foliage.