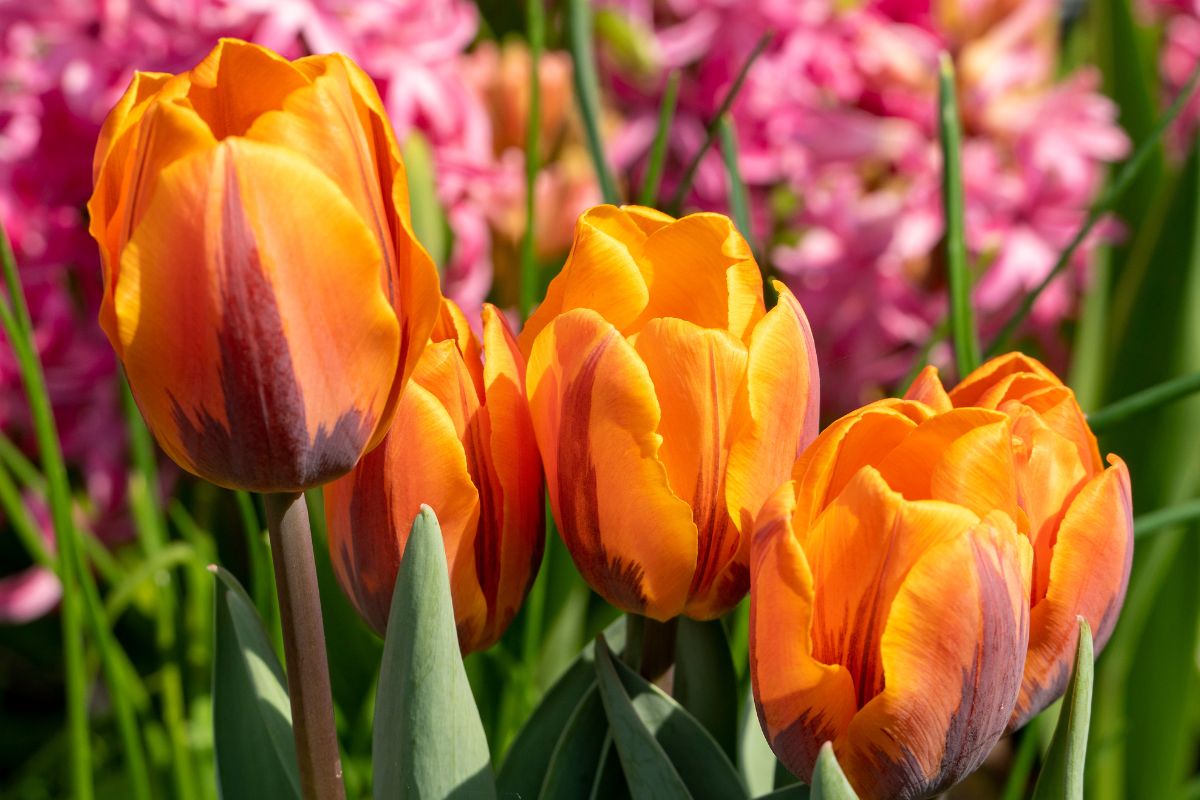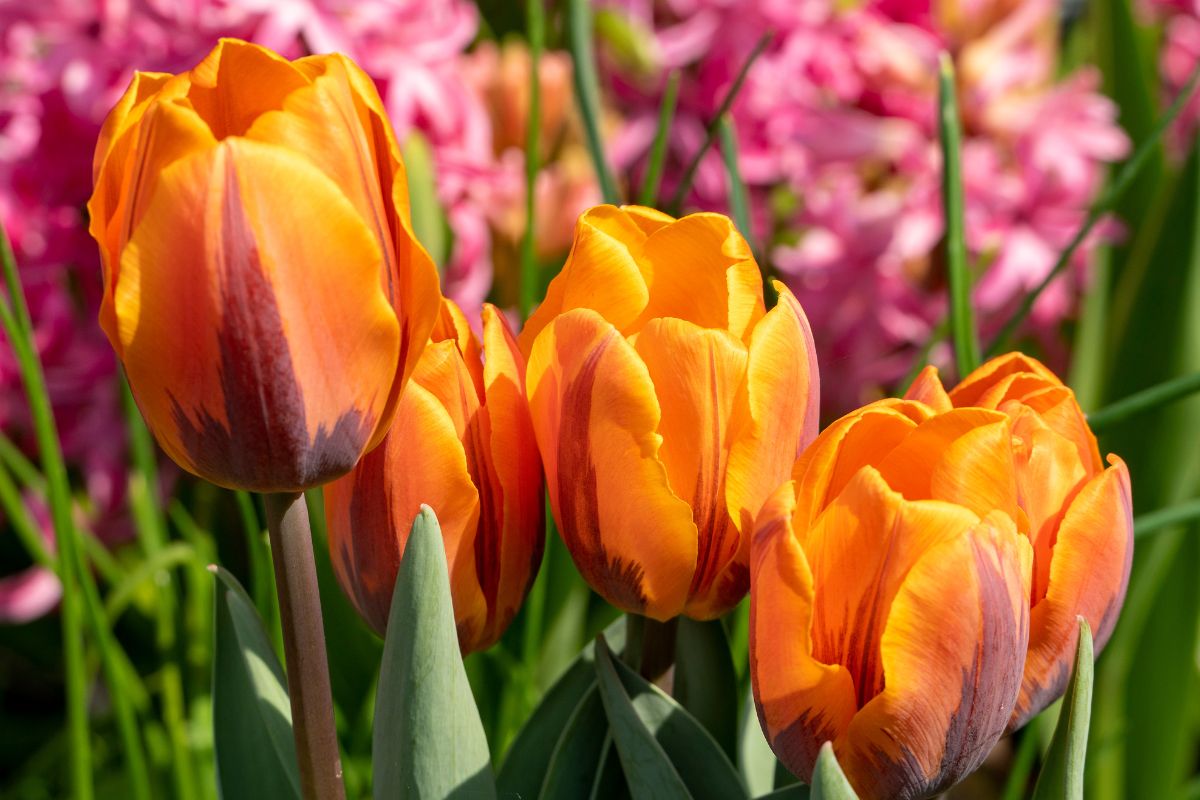 Top 10 Fall Bulbs for a Spring Cut Flower Garden
Having a cut flower garden is so rewarding! There is nothing better than bringing your homegrown flowers indoors to enjoy. Bouquets of flowers bring instant colour to a room and make the perfect gift for friends and family. There are so many flowers available it seems like an endless selection. However not all flowers are best for cutting, so we're here to share with you our top 10 favourites for planting in cut flower gardens!
Fall is the time of year to start thinking about what you are wanting to see in bloom come springtime. Favourites like tulips, daffodils, anemones, and alliums are all planted in the fall, and bloom in the springtime. The options are endless, so pick your favourites or choose them all and start planting your cut flower garden!!
Tulips
First let's talk about tulips! Tulips are a spring classic in the garden. Not only do they bloom so beautifully in the garden, but they also look just as amazing when you bring them into your home. It's not possible to overlook that there are SO many different types of tulips, from fringed to parrot, giant, lily, triumph and botanical tulips to name a few. As well, they bloom at different times of the season, so if you plan out your tulip plantings according to bloom time, you can have tulips all spring. Talk about a dream come true!
Tulip Red Dress
Red Dress is a new introduction for this fall. It is chic, silky, and beautiful just like your favourite red dress! It has unusually shaped blooms that add texture and dimension to the garden. With tall stems of 50 cm (20″), they make the perfect cut flower and are sure to make a statement in your home. These tulips bloom in late spring but are well worth the wait!
Tulip Mondial
Everyone should add white tulips to their cut flower garden, and Mondial is the one you need! This double peony tulip has vibrant pure white blooms, making them perfect for planting in clusters to create a sea of white in the garden. Not to mention, these tulips are fragrant, which you don't often find in many tulips. Their fragrance, and crisp white blooms, make them the perfect tulip to cut and bring inside to enjoy! Mondial blooms in the mid-spring and grows to about 30 cm (12″) tall.
Tulip Princess Irene
This princess blooms in the early spring, and she sure stands out! With contrasting shades of orange and a warm purple, Princess Irene will grab the attention of anyone who walks by. With fragrant blooms, this tulip is great for cut flowers and adds gorgeous colour to your home. This tulip grows to about 35 cm (14″), with fantastic showy blooms!
Narcissus
Narcissus, more commonly known as daffodils, are the bright, cheery, rays of sunshine on those rainy spring days. Since they are deer resistant, daffodils are a great addition to every garden, allowing them to thrive no matter who may come to visit! There are so many different types of daffodils from colour, to size, and fragrance, you are sure to find something that fits your style!
Narcissus Delnashaugh
Delnashaugh is not your typical bright yellow daffodil that comes to mind when you think of springtime daffodils. This double narcissus has creamy white petals, with ruffles of peach, creating depth and dimension in each bloom! With strong stems, this daffodil stands tall in the garden at around 35 cm (14″). Not to mention they are deer resistant! No need to worry about our furry friends having a snack on your beautiful blooms! Cut a few stems to bring indoors and enjoy the softness of these gorgeous blooms throughout your home!
Narcissus Golden Ducat
The alternating layers of sunshiny yellow petals make Golden Ducat a fun spin on the typical yellow daffodil. This cheerful double bloomer flowers in mid-spring and grows to about 35 cm (14″). Like all daffodils this one too is deer resistant, making it a sure choice when planning what to plant this fall! Plant these bulbs in the garden, containers, or window boxes and patiently wait for the show to begin in spring! This is a favourite among cut flower growers, as it performs well indoors, and with sturdy stems, it will stand tall and strong in your favourite vase!
Narcissus Carice
New this fall, Narcissus Carice, is a smaller daffodil, making it perfect for adding dimension to the garden or using in a rock garden. Carice has creamy, light-yellow petals, and when fully open a bright trumpet of coral pink appears in the middle. Its fragrance is beautiful, making it the perfect petite cut flower to bring indoors. Growing to about 25 cm (10″) these blooms are perfect for your bud vases and mason jars bringing colour and fragrance into the home.
Alliums, Anemones and More!
There are so many different types of bulbs to plant in the fall. From alliums to anemones, to irises and muscari. The options are endless, and you're sure to find something you'll fall in love with. Wanting to try something other than tulips and daffodils? Well, Florissa carries a wide variety of rare and unusual bulbs for your garden! Visit your local Florissa retailer to find something new for your garden! Here are a few of our favourites:
Allium Neapolitanum
Most people think of big balls of purple when they think of alliums, and there's more to alliums than just that! Allium neapolitanum is a graceful and delicate white beauty, with gorgeous star-shaped florets, all coming together in a dainty 2″ bloom. This beauty blooms in the late spring, is deer resistant just like daffodils, and stand at about 30 cm (12″) tall. Allium neapolitanum is the perfect addition to your cut flower garden, with its fragrance and whimsical blooms, it is perfect on its own or in a mixed bouquet.
Anemone Bordeaux
Dark, velvety, and moody are best to describe Anemone Bordeaux. This gorgeous anemone has become more and more popular as each year passes, making it a must-have in your cut flower garden. The rich colour is perfect for adding depth and drama to arrangements, or it can stand on its own as a focal point. This anemone is an amazing cut and looks perfect in large groups, or a single stem on its own. Anemones are a must-have in the garden!
Dutch Iris Symphony
Looking to try something new in your garden? Plant Dutch Iris Symphony in your cut flower garden. With yellow and white blooms, their unique shape adds texture and flair to both your flower arrangements and your garden spaces. Irises also have a very long vase life, making them perfect for cut flowers. These irises grow to 65 cm (26″). Bring out your tall vases for these beauties!
Ranunculus Marshmallow
This ranunculus sure lives up to its name! Full, large blooms, and puffy just like a marshmallow! With planting in the fall, and flowering in the summer, this ranunculus is well worth the wait. Marshmellow's soft pink tones create picturesque blooms perfect for floral arrangements. With sturdy stems, it makes it all the easier for beautiful displays. Standing at about 35 cm (14″) tall, ranunculus is a cut flower favourite, and is becoming more and more popular with each coming year!
Whether you're a new or seasoned gardener, it is so rewarding to have a cut flower garden, even if it's just a small one. So, whether you have 1 or 10 varieties in your cut flower garden, make sure you add some of our favourites to your fall planting! Let us know what your favourite is, we can't wait to see the blooms in spring!
For information on where to find Florissa products near you, please inquire on our Find a Retailer page.