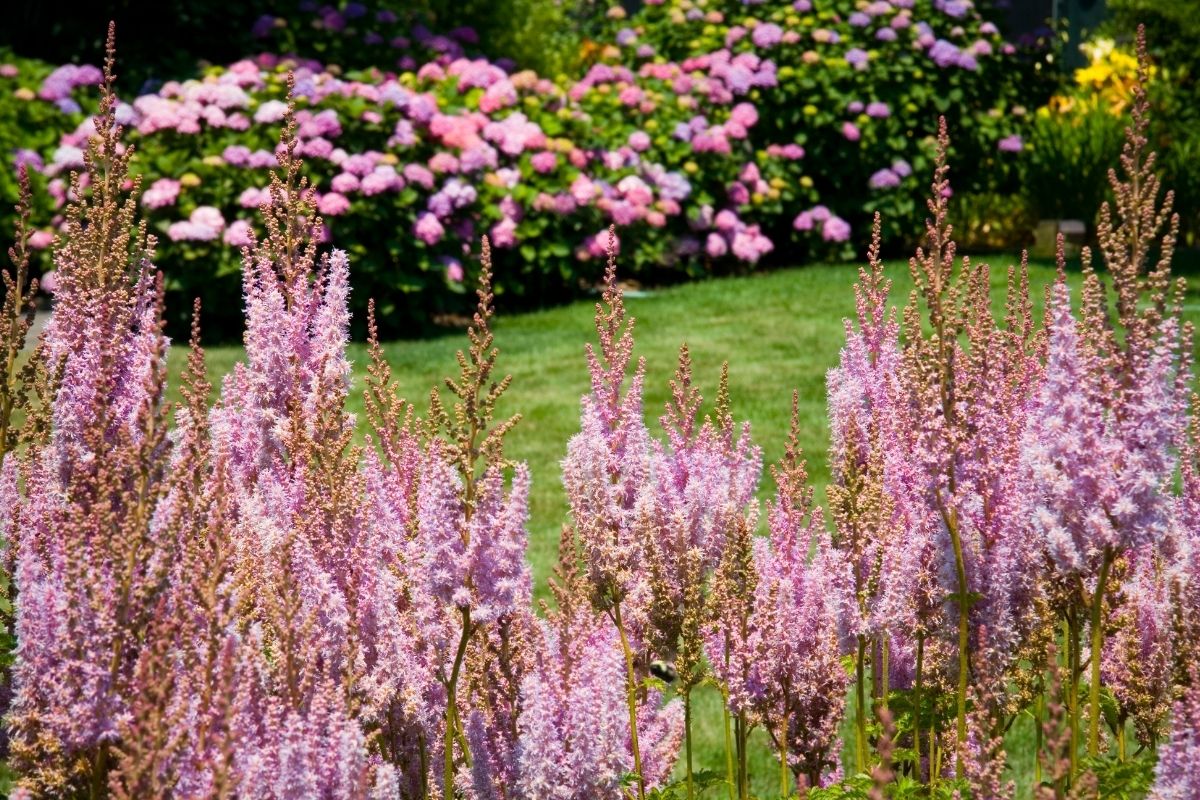 New Perennials
"What's a perennial? Why should I grow them?"
Beginning gardeners often ask these questions. Starting out, I grew annuals in containers on my apartment balcony. They bloomed all summer, went to seed in the fall and died before the onset of winter. I replaced them each spring and it was easy. Then I moved to a house with a yard and planting annuals in garden beds each year became more costly and required more effort. That's when I was introduced to growing perennials.
Perennials are long-lived plants which die back in the fall, go dormant in the winter, and return to grow each spring, flourishing during the summer.
Much hardier than annuals, perennials are more resilient to disease and climate stress, like extreme heat and drought. Pests are seldom a bother but when they do affect a perennial, the plant often bounces back. In fact, some perennials are the answer for our gardening challenges or 'tough' spots. Perennials provide ground cover, control water runoff, and prevent soil erosion. Some even withstand foot traffic.
Living more than one season, perennials don't require replanting every year, and they are ideal for long-term garden design. Flowering in progression throughout the summer, perennials offer a consistent supply of pollen, nectar, seeds and nesting materials for birds, butterflies and bees. Their year round interest allows us to follow the ever-changing beauty of our gardens.
Florissa selects the best bare root perennials for your garden and updates her collection each spring. Here are three outstanding packaged varieties to look for at your local garden centre.
Astilbe chinensis 'Visions'
Where there is dappled shade Astilbe 'Visions' refreshes with a fountain of glorious colour. Mid-summer plush raspberry pink plumes are carried on stiff stems above the glossy green fern-like foliage. Each thick and dense plume is sweetly fragrant – perfect for swishing and tickling under the chin, or just looking gorgeous in a vase. Astilbe perform best when grown in rich, consistently moist soils and light shade to partial sun. A member of the chinensis species, Visions displays moderate heat and drought tolerance, extending the bloom season into late summer. Easy to grow and deer resistant astilbe make wonderful companions to daylilies and hostas. Astilbe Visions grows to heights of 45 cm (18"). Hardy to Zone 3.
Hemerocallis 'Barbara Barnes'
Hemerocallis are one of the most versatile garden perennials and commonly known as daylilies – with each single bloom lasting for a day. Blooming over a long period, daylilies are easy to grow, and perform wonderfully when planted in full sun and well-draining soils. They're also tough and adaptable, growing in many conditions, except deep shade. They'll tolerate varied soil types, as well as harsh environmental stresses including polluted city environments and runoff from pavement that is salted in winter. Weave daylilies throughout the garden, use them as edging or plant them on steep slopes. With so many diverse bloom types and colors, you can easily find one that's right for your garden. Barbara Barnes promises gorgeous rose flowers with distinct yellow green ruffled edging, and the blooms are huge, up to 15 cm (6.5") across. These tones can accompany many other colors in the garden, and the grassy green arching foliage contrasts beautifully with other textures in the border. Destined to become a classic specimen, Barbara Barnes is fragrant and a re-bloomer too, sending up 2-5 flushes of blooms each summer. Grows to 60 cm (24") in height. Hardy to Zone 5.
Hosta 'First Frost'
Gardeners love and grow hostas for their foliage as they enliven and create texture in shade and woodland gardens. Hosta 'First Frost' is one of the finest available, having won several awards since 2010 when it was named Hosta of the Year. First Frost sports magnificent leaves with intense blue-green centers. In the early spring the foliage emerges with yellow gold margins, which gradually fade to snowy white later in the season. Robust and thick foliage demonstrates resistance to slugs and other pests. Attractive all summer, First Frost grows to 40 cm (16") in height with a spread of 90 cm (36"). In mid-summer, scapes of light lavender flowers reach heights of 70 cm (28"). Hostas perform best in moist, well-draining, highly organic soils and dappled sunlight to full shade. Morning sun is tolerable and will intensify leaf coloring. Hardy to Zone 3.