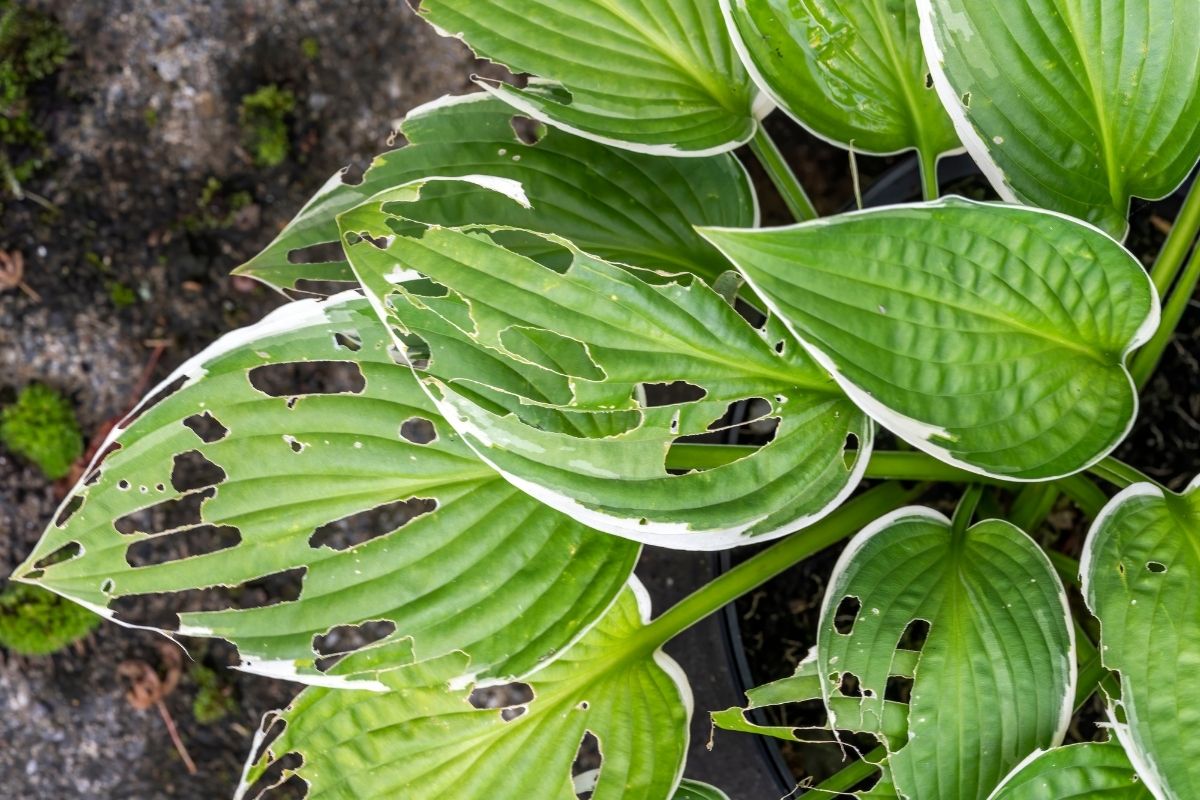 Hostas: Sun Tolerant and Slug Resistant
Hostas entice gardeners with their beautiful sumptuous foliage in wide-ranging color patterns, leaf textures, as well as varied shapes and sizes.  Oh, there are so many hostas and too little time to explore them all, but check out these top performers that enjoy the sun and resist the slugs.
Are there truly sun tolerant hostas?
It's well known that hostas were not designed for full sun but to highlight our shady areas. That said, some hostas tolerate the sun better than others, and all hostas need light, dappled sun, or bright shade, to photosynthesize. Certain hosta varieties perform better with sun exposure which intensifies their leaf coloring. If hosta flowers are fragrant, the sun is also needed for their development. The conditions that influence hosta sun tolerance include parentage, northern latitude, exposure, and the amount of water the plant receives.
In northern cooler regions, hostas can tolerate more direct sun than those grown in southern regions. Be aware the summer sun is most intense from 11 a.m. to 4 p.m., and this is when hostas can lose moisture. Hostas in sunny areas require more water: soak the roots regularly, especially in extreme heat, and apply a thick mulch around the base of the plant to maintain soil moisture. Morning sun with afternoon shade is a better situation for hostas than morning shade with afternoon sun.
When purchasing hostas for sunny locations choose varieties with puckered, ribbed, and thick leaf textures. The thicker the leaf the better, as these varieties are more sun tolerant and offer greater slug resistance. Hostas with yellow or gold foliage also bear the sun's rays more readily than hostas with green, blue, or white foliage.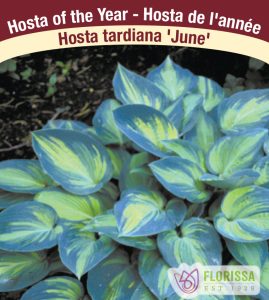 Hosta June
Hosta of the Year 2001 | RHS Award of Garden Merit 2004
A popular choice, 'June' is a multi-award winning hosta of medium-size, emerging in the spring with blue-green leaves that have flaming jade green centers. The morning sun brings out the best leaf coloring, turning the flames medium to light gold. June holds up well with 4 hours of sun tolerance and doesn't require excessive care. The heavily ribbed and thick leaves exhibit good slug resistance. Pale lavender flowers appear midsummer, attracting hummingbirds. Grows to 30 cm (12") tall with a 75 cm (30") spread. Hardy to Zone 2.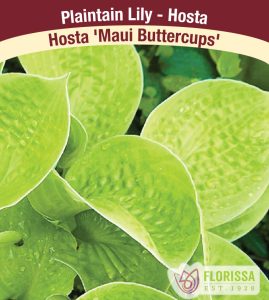 Hosta Maui Buttercups
One of the best yellow-gold hostas, 'Maui Buttercups' emerges in early spring with lime-green foliage. It's the sun's rays that bring out the radiant golden-yellow tones. The deeply cupped, puckered, ribbed, and rounded leaves are held upright giving this hosta a sculptured appearance. Thick leathery foliage takes a tough stance against the slugs and makes for good sun tolerance of 4 hours or more. Maui Buttercups grows 45 cm (18") tall and has a 35 cm (14") spread. A great variety in containers or standing out in the border, with near-white flowers appearing in midsummer on 45 cm (18") scapes. Hardy to Zone 3.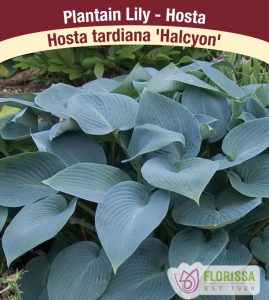 Hosta tardiana Halcyon
AHS Best Blue Leaf Award 1991 | AHS Benedict Garden Performance Award of Merit 2008
Exceptions exist for every rule. Hosta 'Halcyon' has flat spear-shaped leaves with frosty blue-green coloring that is most prominent in full shade. Yet its thick and ribbed foliage allows this beautiful and versatile hosta to tolerate sun for up to 4 hours or more when provided with ample moisture. When planting Halcyon in sunny locations do expect the coloring to lighten. Halcyon demonstrates great slug resistance, especially as the plant matures. Its neat, clean appearance forms a large symmetrical  mound in the garden, growing to 45cm (18") tall with a 110cm (44") spread. Pale blue-violet flowers appear in midsummer. Hardy to Zone 2.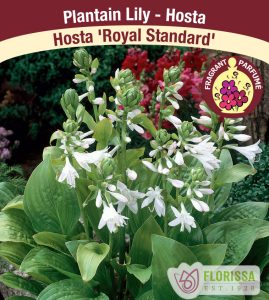 Hosta Royal Standard
RHS Award of Garden Merit 1993
The first hosta ever to receive a plant patent in 1965, 'Royal Standard' set high expectations for other varieties to follow and is considered the granddaddy of the modern hosta. This vigorous hosta with heart-shaped bright green leaves forms a large mound of wavy, corrugated, and lustrous foliage. Delightfully fragrant, white funnel-shaped flowers appear on 100 cm (40") scapes in late summer. If given ample moisture, Royal Standard tolerates full sun, 6 hours or more, without bleaching or showing browning on outer leaf edges or tips. In full sun, the foliage becomes more chartreuse in color. Easy to grow, Royal Standard reaches heights of 65 cm (26") with a spread of 125 cm (50"). Great for massing, edging paths and walkways, or underplanting large shrubs. Hardy to Zone 2.
Check out our listing of sun tolerant and slug resistant hostas and take it with you on your next shopping trip.