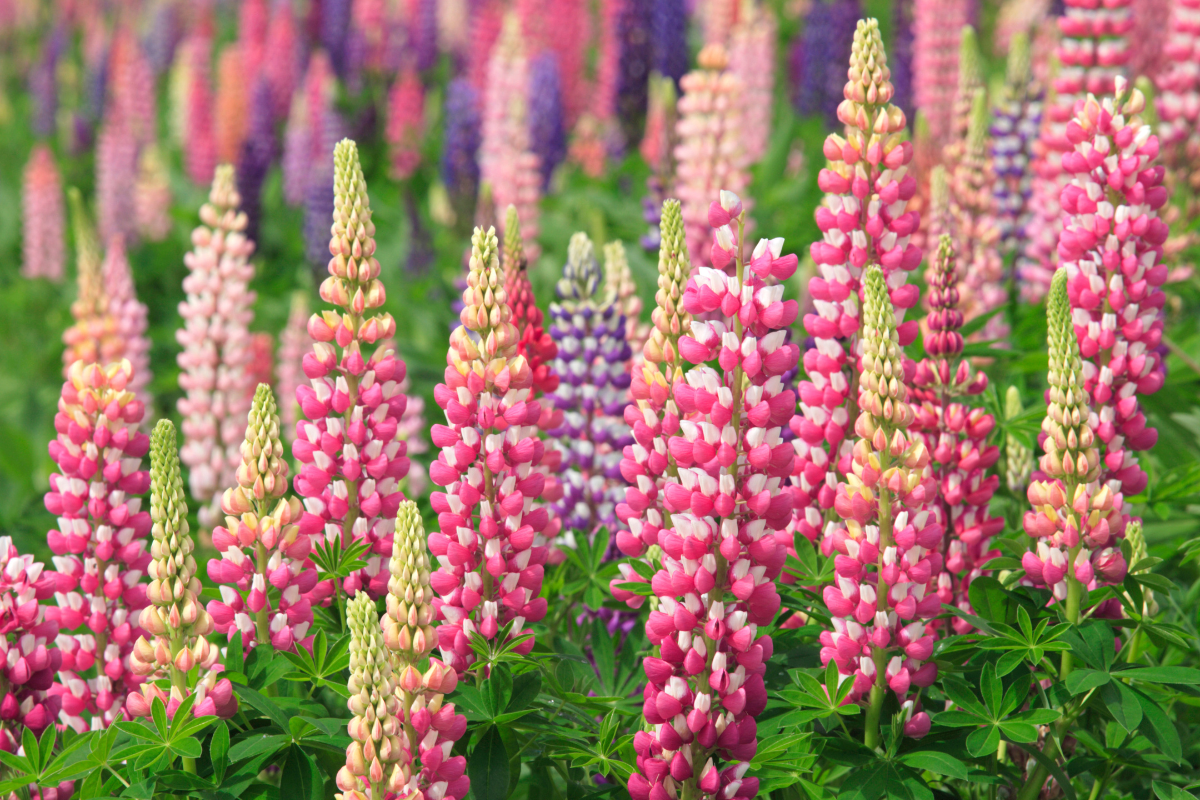 How to Create the Perfect Summer Garden
When it comes to creating the perfect summer garden, there are endless possibilities! Taking a trip to the garden centre in spring and purchasing different bulbs, perennials and annuals is a lot of fun. But will these varieties work together? Are they the best choices for your garden? There's a bit of planning that is needed when thinking about planting your summer garden. Let's look at some basic principles to take your garden to the next level.
Location
Zones
Not all the varieties you have on your garden wish list work in the same region. When choosing plants at the garden centre, know your hardiness zone and refer to the variety's tag or packaging for zone information or ask an employee. Certain plants may not be able to survive in your winter climate. For example, if you reside in zone 3 and you really like the look of Lobelia (zone 5), know that it will grow like an annual or seasonal plant in your garden and will need to be replaced in spring. However, there are plenty of plants available for a zone 3 garden, such as lilies, many varieties of hemerocallis, and the ever-popular dicentra. There are endless options for all climates. To learn more about zones check out our blog.
Sun/Shade Locations
Gardens, especially larger ones, are made up of both sun and shade locations. Some plants will thrive in full sun, while others prefer more shade. It's best to research which plants work well in the areas you are planning to improve. There are options for all kinds of sun and shade combinations. Check out our pamphlet on Shade Loving Perennials (which includes information on full and part shade plants as well) and our information on Sun Loving Perennials for great suggestions to plant.
Heights
An easy way to add interest and drama to the garden is with a variety of different heights. Planting complementary tall and short varieties creates a staggered and tiered mix of blooms and textures. Different heights ensure that more of the garden is bursting with colour. Make sure to plant your larger, taller varieties in the rear of the garden to guarantee your shorter plants will be enjoyed. For example, planting only 100 cm (40") tall lilies and dahlias will leave you with a significant area void of blooms and colour. Tuck some shorter varieties in front of these taller varieties to give more colour and fill out your plantings. Remember to soften raised bed structures too with trailing varieties, that will spill gently over the edges.
Short Garden Varieties
Lewisia Sunset Strain is a bright pink variety growing to a height of 15 cm (6"). Sunset Strain is perfect for mixed borders. Plant this sun-loving plant in front of your larger varieties for a multitude of colours and blooms! As a bonus, this low-growing variety will bloom for you from May until August! Zone 4
If you are looking for pretty pops of purple, Gentiana Bella Alpinella is a long blooming variety with intense colour. This groundcover will bloom from July to September, at a height of only 15 cm (6"). Zone 2.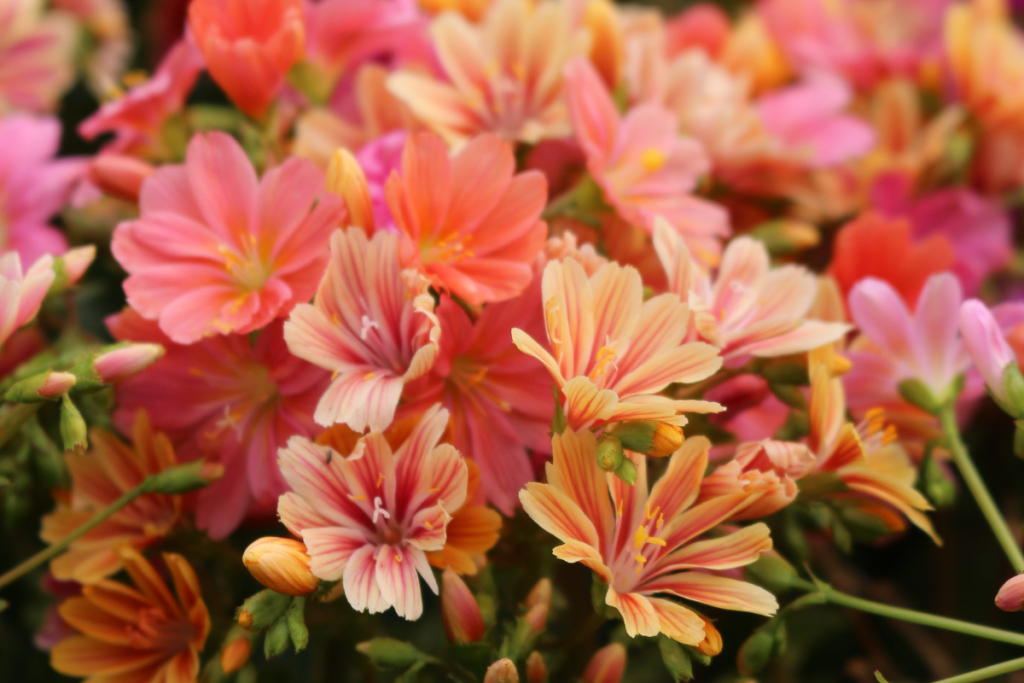 Tall Garden Varieties
Asclepias Cinderella will add height to your garden to build up the back of your garden beds. Growing to 120 cm (48") this deliciously vanilla-scented flower reveals small pink blooms from June to August. Also, an excellent choice for those looking for a deer-resistant variety that is wonderfully pollinator friendly. Zone 3
Let's add some texture to the garden! Ornamental grasses add a nice flow and form to the garden landscape. When going tall, grasses are a perfect choice. Andropogon Blackhawks shoots to an impressive height of 2.5m (8') tall once mature! With colours of green, red and deep black-purple boldly on display from August to September, Blackhawks provides a nice background for a full sun garden. Zone 3.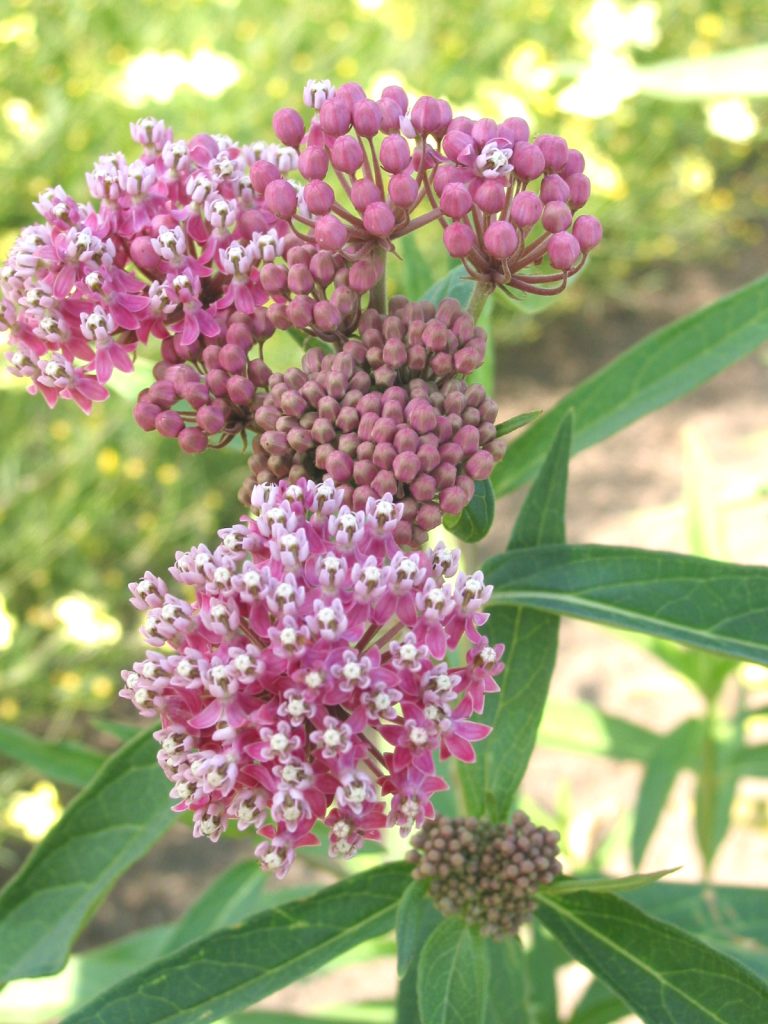 Long Lasting Colour
Fresh, vibrant colour popping out of every corner of the garden is the goal of the summer garden! From early summer straight through to fall, make sure you have colourful varieties ready to bloom. With different varieties showcasing their glory and taking turns to display their colour, you will have a continual and ever-changing landscape of colour! Perennials are the hardworking plants in the garden they start emerging in spring and then go dormant in fall. So by adding early, mid, and late summer blooming varieties, you will guarantee bursts of colour for months!
Early Summer
As the spring blooms fade away, Malva sylvestris Zebrina will provide beautiful mauve colour to your late spring garden. This perennial is a garden giant, growing to a height of 1.8 m (6'). Perfect for the sun to part shade locations, your garden will be elevated with an abundance of colour. The gorgeous, mauve and soft lilac striped flowers add boldness and will be on display straight through to November! Talk about long-lasting garden colour! Zebrina is also deer resistant and perfect for zone 4 locations.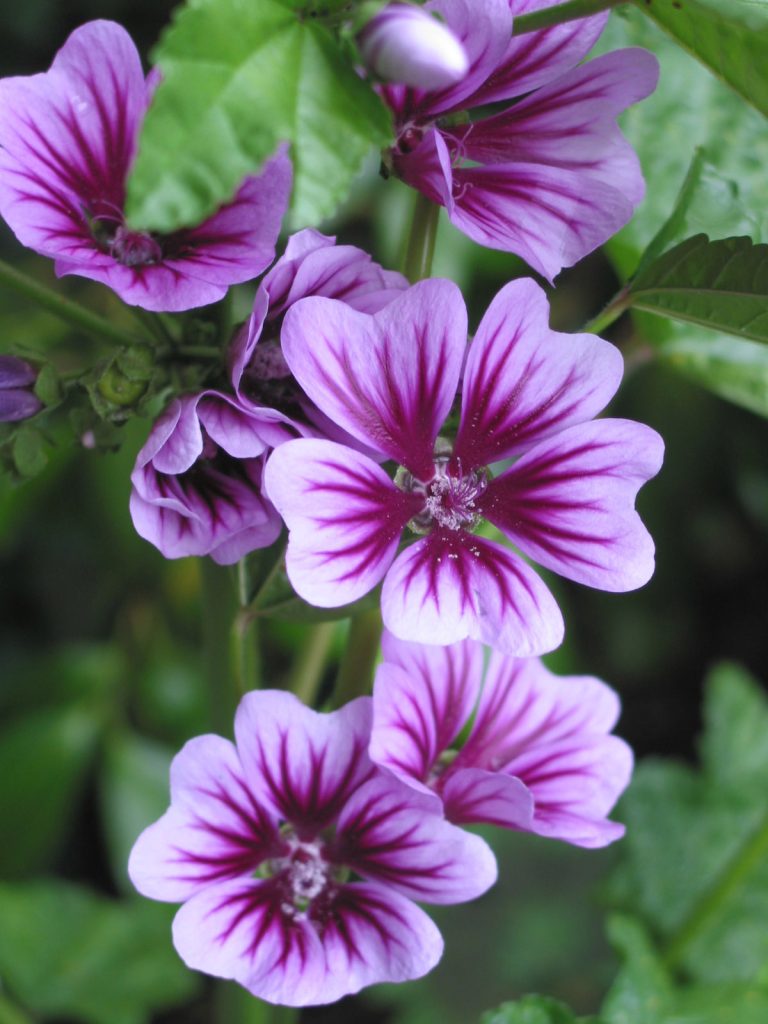 Irises add beautiful form and colour to a garden landscape. With their unique bloom shapes and a full range of colours, they are a rewarding choice for adding late spring to early summer colours. The dramatic and spicy scented dwarf bearded – Iris pumila Riveting will add interest to the full-to-part sun locations. The blooms of bright white contrast strongly with the deep purple markings. These petite versions of the taller Iris germanica are ideal for edges and containers as they only grow to 40 cm (16") tall. Zone 2.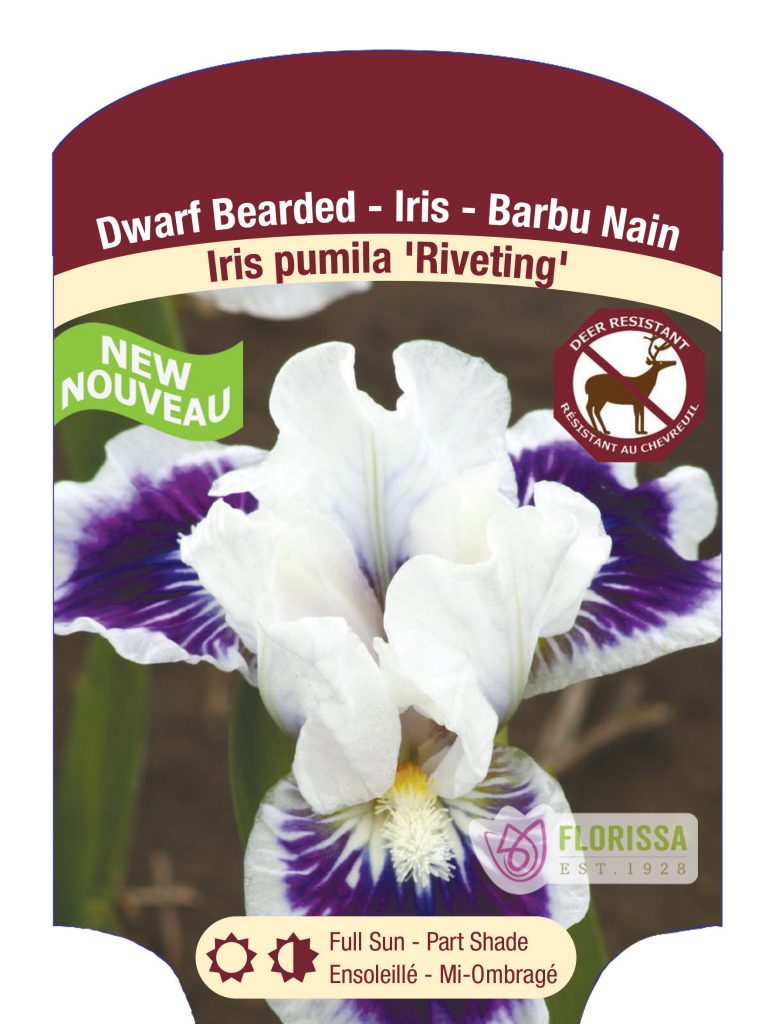 Mid Summer
Astilbe is an extremely popular variety to add to the garden. Available in a wide range of colours and sizes, they add a fiery flare to shady areas of a garden landscape. A popular favourite is Astilbe Fanal, with its vibrant red colour on display from June to July. Astilbes are wonderful cut flowers too for fresh or dried arrangements. This deer-resistant variety grows to 60 cm (24") and adds interest with its finely cut foliage all summer long. Zone 3.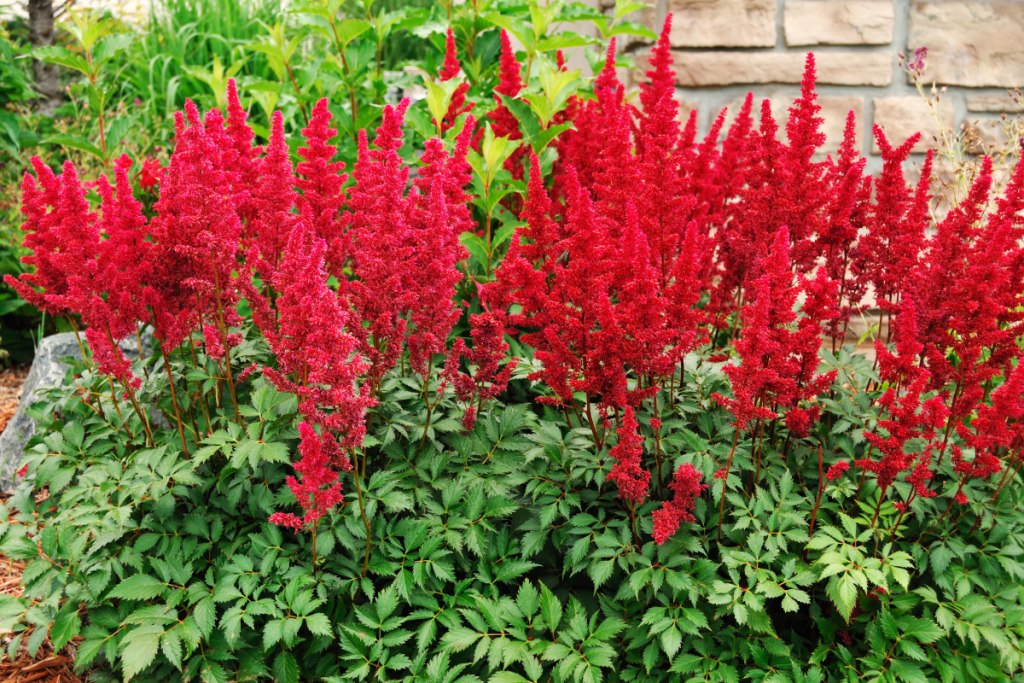 Add vivid colour to the garden with Lupines (Lupinus). Available in a range of colours, Gallery Blue, Pink, Yellow, White and Red. Can't decide on a colour? Add all four and plant the Gallery Mix! This deer-resistant hardy plant grows to 60 cm (24") and will add colour to the garden from June until August. Excellent for planting in mixed borders and containers they will be a welcome addition to your garden! Zone 4.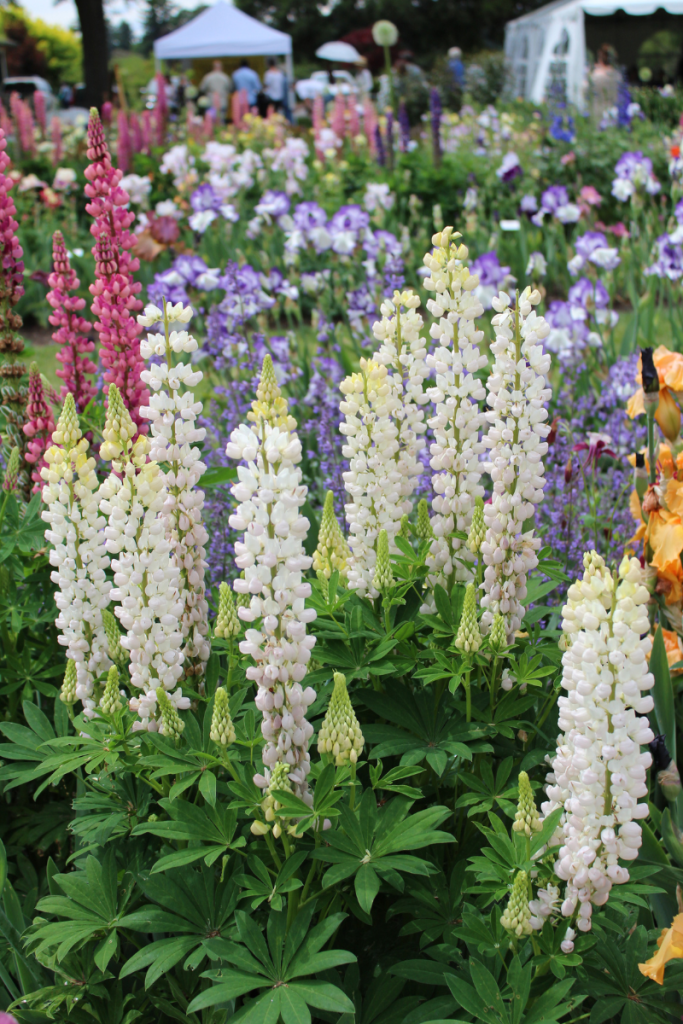 Late Summer
We can't talk about summer gardens without mentioning sun-loving dahlias. These reliable garden performers start blooming in July, bringing you optimal colour at the height of summer. However, it doesn't end there. Dahlias will keep on blooming straight into the colder weather of October. There are many different forms of dahlias to choose from ball, decorative, dinnerplate, fringed, cactus, anemone, mignon, and gallery. Check out our dahlia favourites also instructions on how to plant and care for a dahlia garden. Keep in mind Dahlias are not winter hardy in most regions of Canada and will need to be dug in the fall and stored frost-free through winter.
Bringing colour straight into the late portions of fall is such a treat. Enjoy some huge fragrant blooms in your garden this summer with Lily Oriental Josephine. Enjoy its large pink blooms from late July until September. Growing to an impressive 110 cm (44") it's perfect for planting in a full sun location in a zone 2 climate.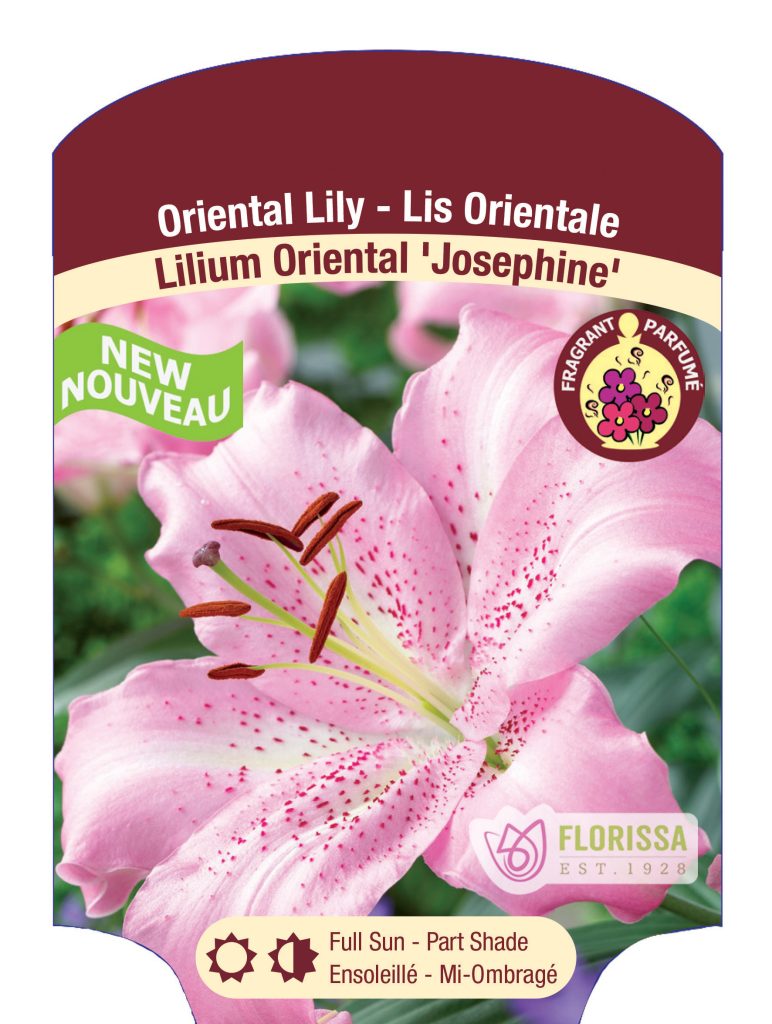 Add colour to your late summer containers with Aster dumosus (Michaelmas Daisy). These sun-loving resilient perennials are available in a range of colours. Add asters to your plantings as a wonderful deer-resistant choice for mixed borders and summer containers that will be blooming into fall. Some favourites are hot pink Jenny, bright white Kristina, and vibrant purple Wood's Purple. Blooming from August to October at a height of 40 cm(16"), Asters will give your yard colour when other varieties have finished for the season. By planting late summer blooming varieties, you can ensure that your garden is still bright and vibrant for those fall barbeques! Zone 3.
Long Blooming Varieties
Phlox blooms continuously throughout the summer garden and is available in a wide variety of colours with different patterns and forms. These long-blooming hardy perennials are an excellent choice to plant in the garden for lasting colour. A garden favourite is Phlox paniculata Laura with its deep purple blooms contrasted by its white centres. Add these blooms to your mixed borders and wait for the pollinators to arrive! Watch the bees, butterflies, and hummingbirds as you relax in a favourite corner of the garden! At a height of 70 cm (28"), Laura is a sweetly scented perennial perfect for bringing inside as cut flowers. Laura is a beautiful addition to the summer garden – perfect blooms from July to September. Zone 3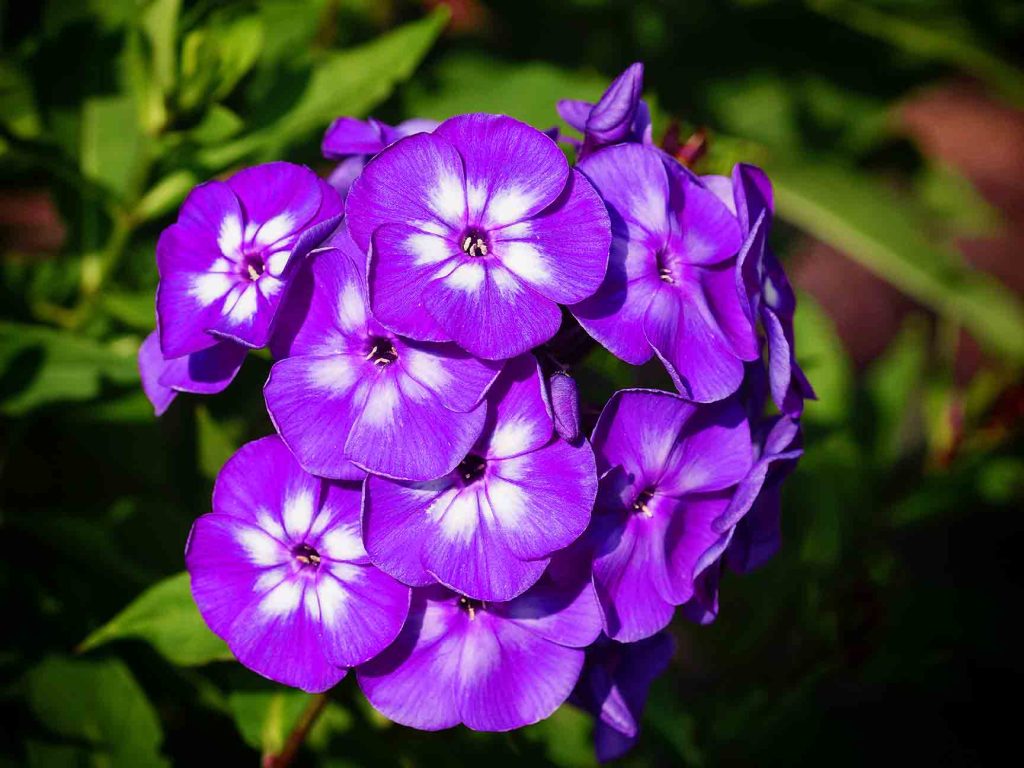 Add exotic blooms to your garden. Hemerocallis Daring Deception provides a stunning impact in your summer garden all season long. This favourite variety shows off its 15 cm (6") blooms of soft peach and deep red wine. Daring Deception is part of the 500 blooms club, so once mature this variety will produce over 500 blooms in a season. As a consistent reblooming perennial, this daylily will add vibrance to the garden from June through September. Growing to a height of 60 cm (24") this special Hemerocallis loves full to-part shade and is hardy to zone 2.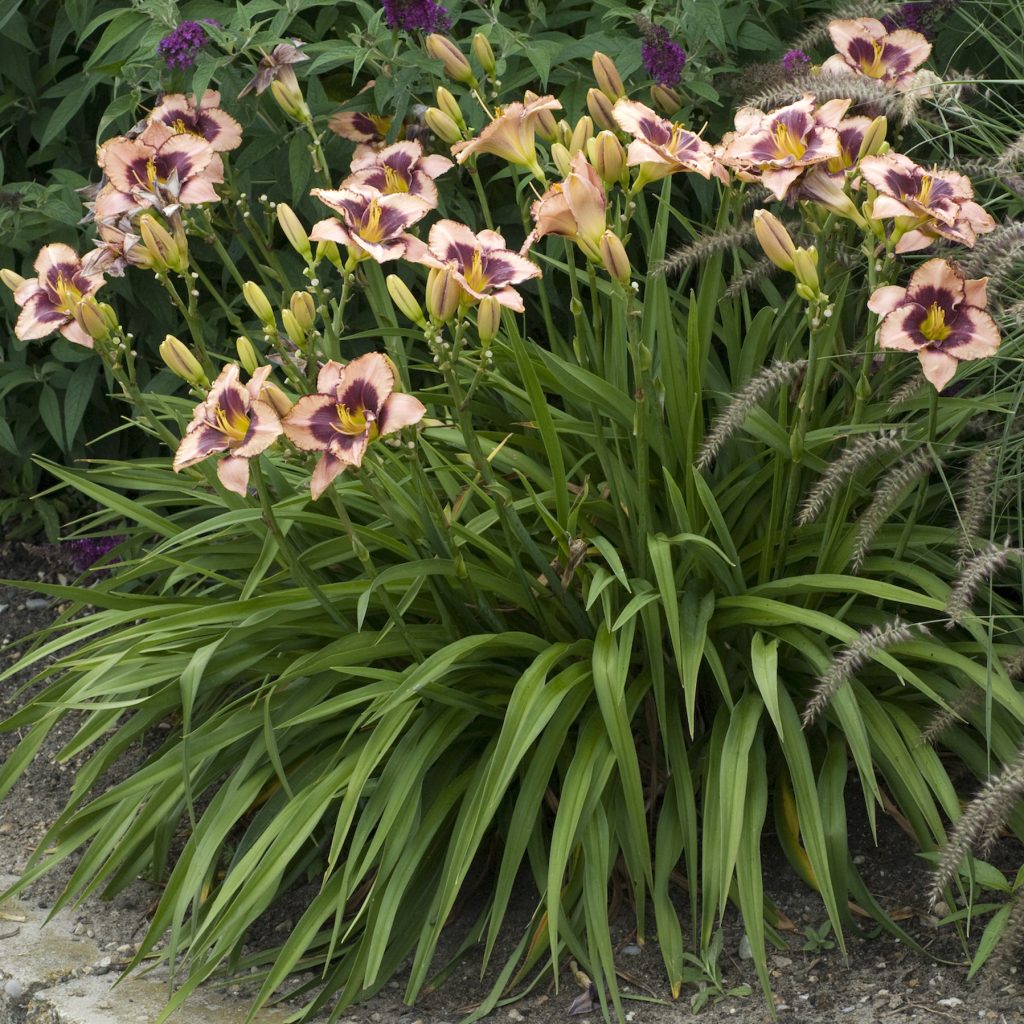 Annuals
Annuals can play an important part in the summer garden. Some new gardeners prefer to grow only annual plants, although annuals work very well in tandem with perennials and bulbs. A mixture of all three can guarantee colour throughout the summer and assist in creating height and dimension. Create hanging baskets full of gorgeous annuals to add colour and greenery up high, cascading down from your porch and balconies. During the summer, some plants can suffer due to the heat, and you may find a time your garden is lacking in colour. A quick fix may involve a run to the garden centre to pick up some gorgeous blooming marigolds, geraniums, and pansies! There are many different annuals to choose from to add instant colour to the garden. In addition, shorter annuals can easily be planted to cover the bases of tall stems from dahlias and lilies.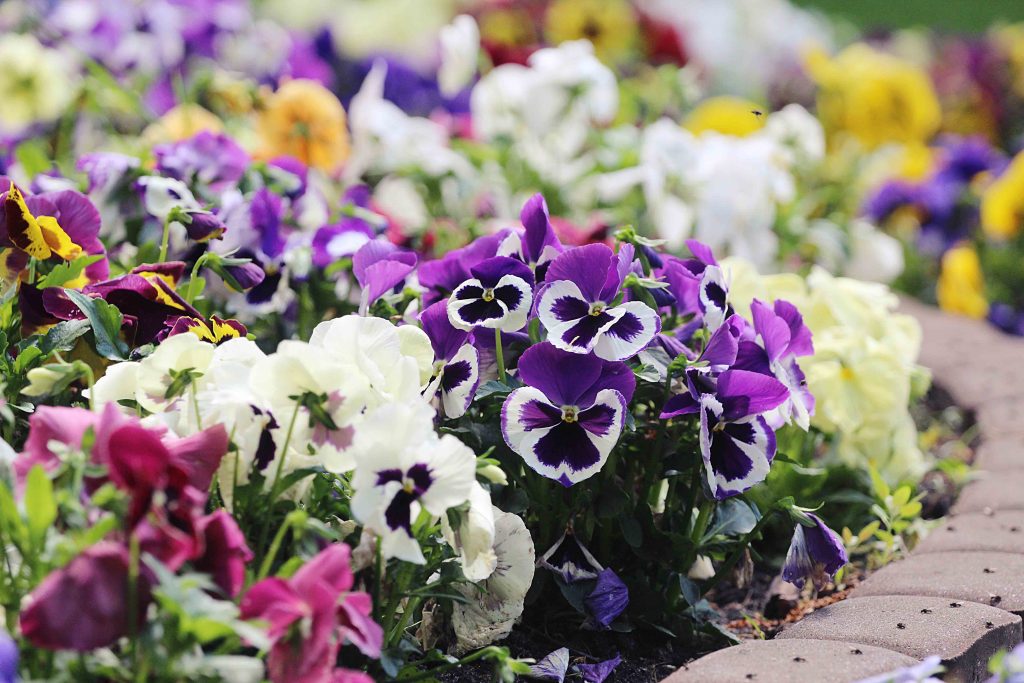 Fruit & Vegetables
What's a summer garden without something to eat? Grow some veggies and fruit to enjoy at that backyard summer barbeque! From kiwis to potatoes, there are many different fruits and vegetables that are easy for the home gardener to grow. Plant delicious berries to add to a smoothie, in your favourite salad or on some delicious ice cream. The perfect summer treats!
Love Blueberries? Try planting Chandler blueberries! Boasting a robust flavour, these oh-so-delicious blueberries are one of the largest available! How about planting potatoes? Plant Chieftain Red for a delicious, medium-sized early nugget potato. If you are looking for an organic variety, Organic Warba White boasts a high yield with a very early harvest. Enjoy baked potatoes on the grill and add some of your mom's famous potato salad on the side! By planting fruit and veggies, you can create the look of summer and the tastes and experiences!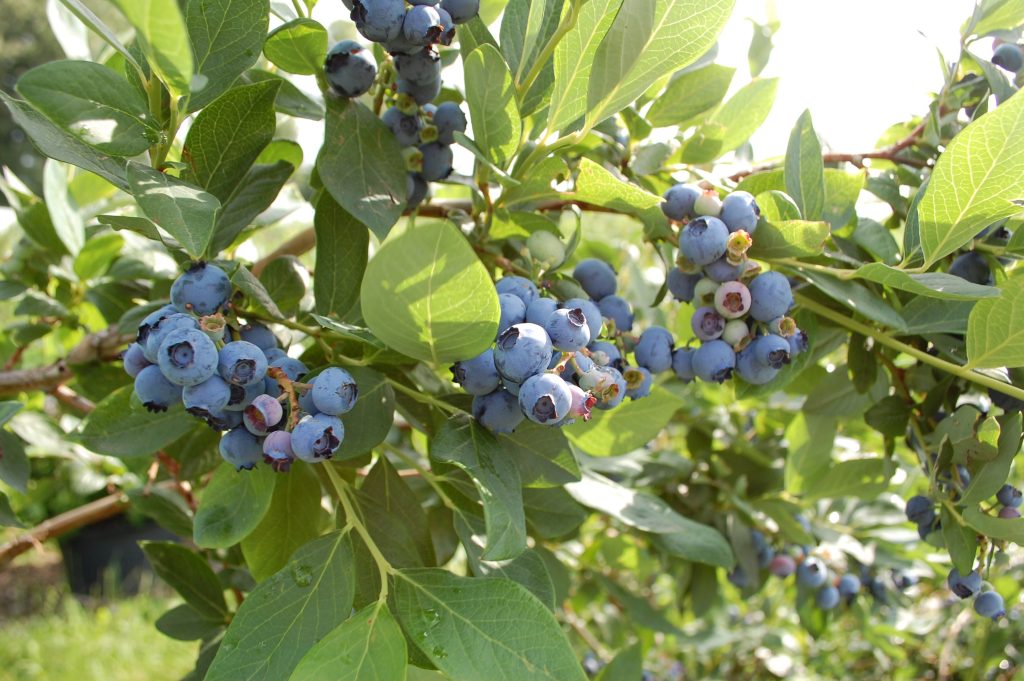 When it comes to planting a garden, creativity plays a large part. Once you check to see if your plant will thrive in the location, it will be planted – then go nuts! Go ahead and create the space with the colours, sounds and scents that you enjoy. Plant an area filled with energizing colours or relaxing tones and you will have an oasis that is all your own!