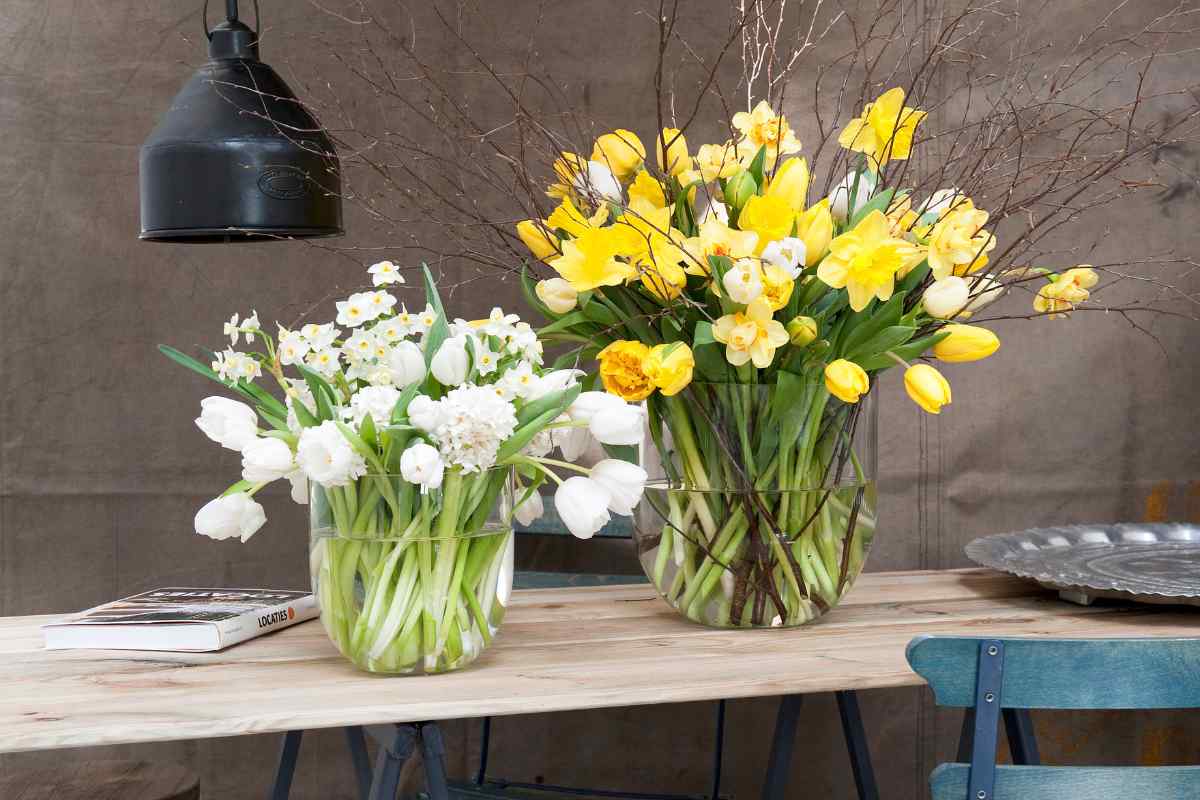 Elevate Your Spring Bouquets: Create a Stunning Cut Flower Garden!
There's something magical about a vase filled with fresh-cut flowers. Spring is a season of new beginnings, and what better way to celebrate this renewal than by planting a colourful cut flower garden? Fall is the time to start planning your spring-cut flower garden. If you're not sure where to start, we've got you covered. In this blog, we'll walk you through what to plant for a stunning, cut-flower spring garden that includes some of our favourites, tulips, narcissi, alliums, and anemones. Let's get started!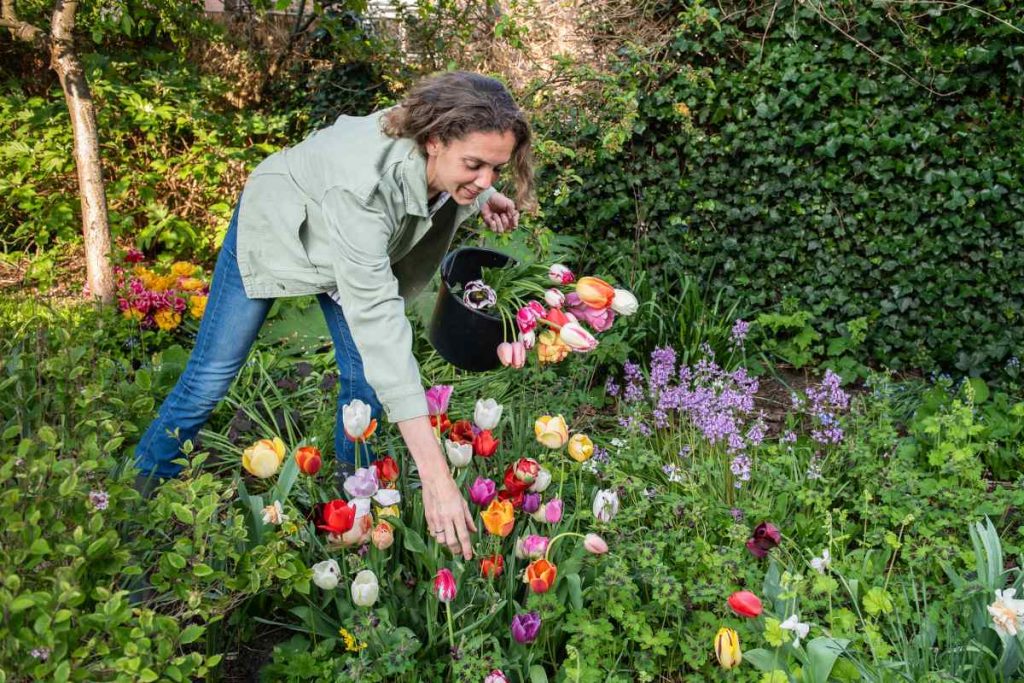 Tulips
Tulips are quintessential spring flower that comes in a variety of colours. They are easy to grow and are excellent for growing in garden beds and for planting in containers. When planting tulips, it is important to plant them in the fall before the first frost, so they have a chance to establish their roots before going dormant in winter. Also, make sure to plant them in a full sun-to-part shade location. Tulips make great cut flowers and can be paired with many different spring flowering varieties to make stunning bouquets. There's an endless selection of tulips that are perfect for cut flower bouquets. Here are a few of our current favourites!
Crown of Dynasty – Cornette Tulip
Crown Dynasty is a stunning Coronette tulip. This late spring blooming tulip has huge blooms to 10 cm (4") across. Imagine these gorgeous tulips added to a cut flower bouquet. This tulip is chic and silky and has a long-lasting bloom with unique curled petals. With stems of 45 cm (18"), this tulip will not only add beauty and dimension to the garden but also be a unique focal point for a spring bouquet! It is also featured in our Colourful Companion, Reigning Success! Hardy to zone 4.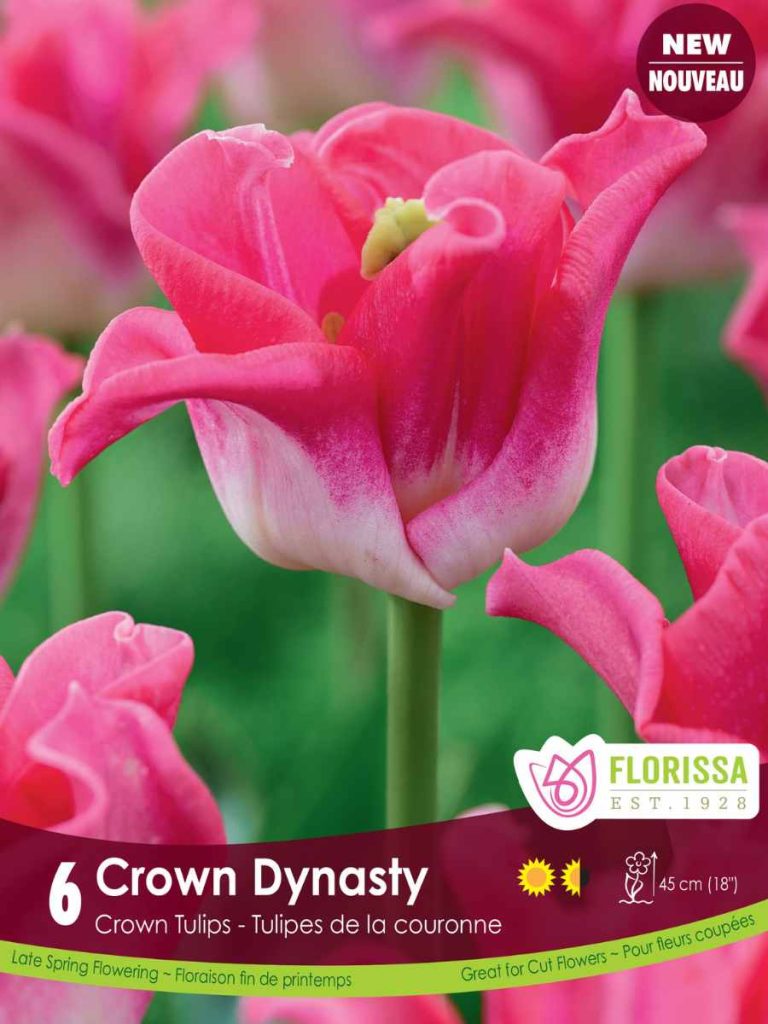 Happy People – Triumph Tulip
Create a joyful arrangement with tulip Happy People! This triumph tulip, blooming in mid-spring, grows to a height of 45 cm (18") with delightful white-edged leaves. Mix these soft buttery yellow-flamed white tulips with contrasting colours, such as the deep purple of Kansas Proud, or the deep mandarin of Double Gudoshnik! Hardy to zone 3.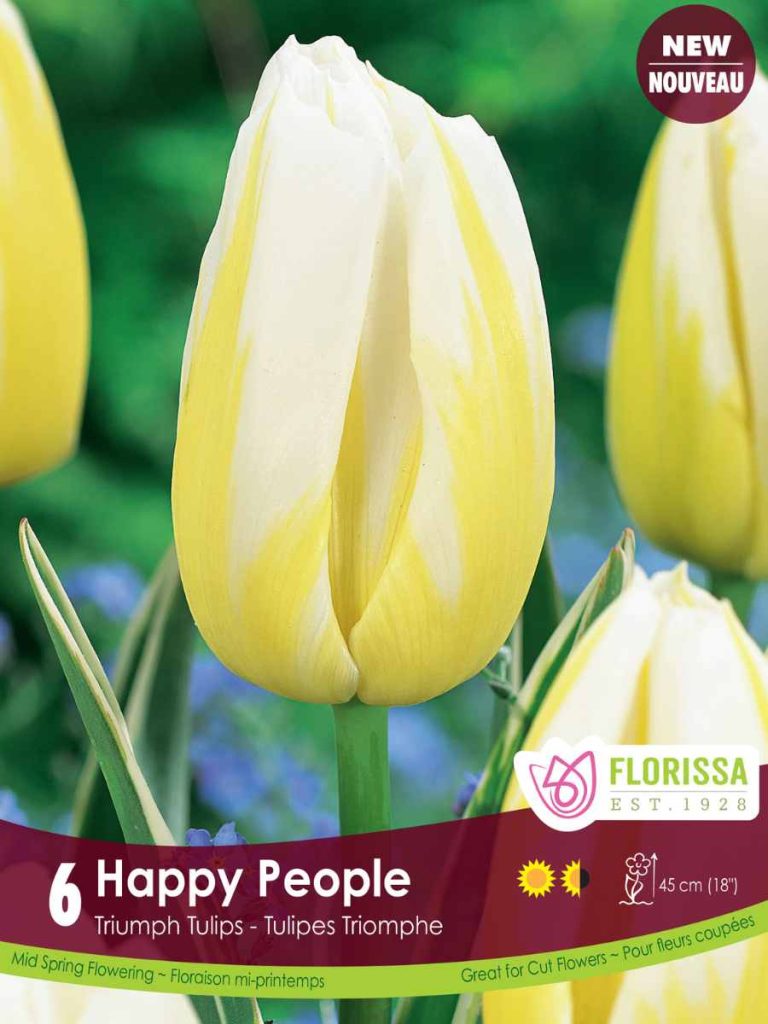 Toronto – Bouquet Flowering Tulip
Multi-flowering tulips, also known as bouquet tulips, are a great choice for spring-cut flower gardens. These mid-season bloomers produce 3-5 blooms per stem! At 35 cm (14") tall, Toronto provides cut flower gardeners with an excess of blooms for cutting. Make sure to plant clusters of bulbs for large bouquets of blooms! Hardy to zone 3.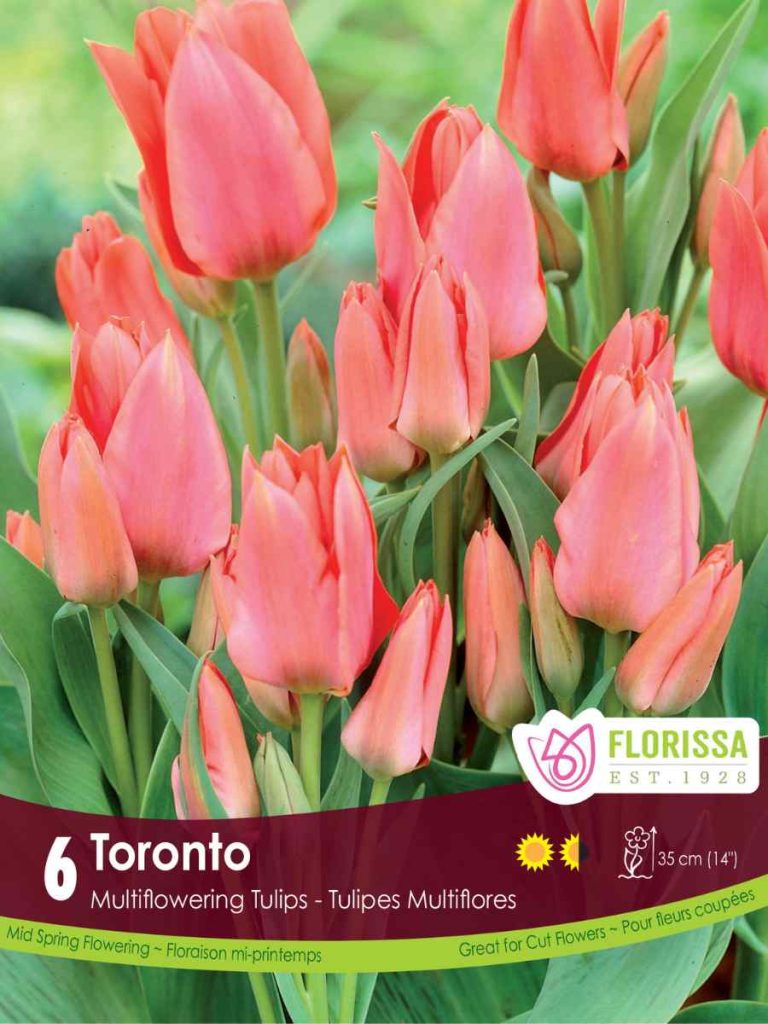 Narcissi
Narcissi (daffodils) are another classic spring flower that symbolizes new beginnings. They come in a range of colours and shapes and are easy to care for. Like tulips, narcissi should be planted in the fall so they have time to establish themselves. A benefit to planting daffodils for spring bouquets is that they are naturalizing! You will be able to use these flowers for your bouquets year after year! Check out more on naturalizing here.
White Lion – Double Narcissus
Looking to add some fragrance to your bouquets? Well, this is the flower for you! White Lion has a sweet gardenia-like fragrance from the long-lasting double flowers. You will be captivated by its multiple creamy-white petals surrounding a warm yellow centre. This easy-to-grow variety grows to 40 cm (16") and blooms in early to mid-spring. Hardy to zone 3.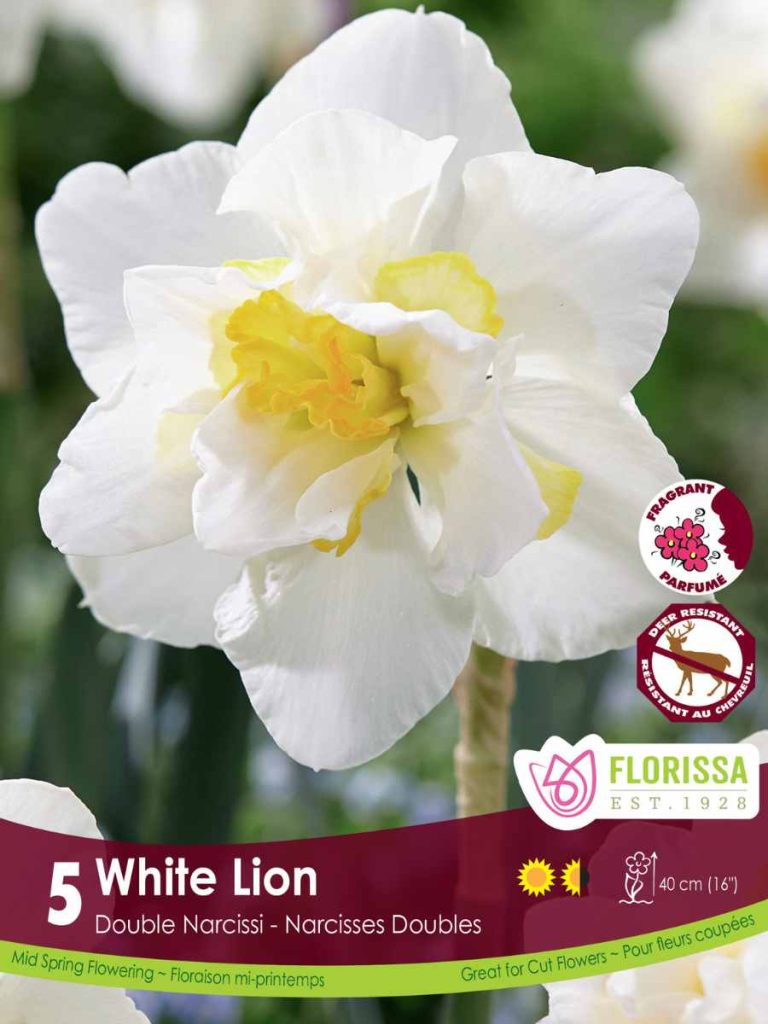 Congress – Split Corona Narcissus
Add a punch of colour to your bouquet! If you are looking for a bold and vibrant narcissus, Congress is the one to choose! This split corona narcissus with bold yellow petals and a vibrant orange split cup is also fragrant. Enjoy blooms at a height of 40 cm (16") in your garden in mid-spring. Hardy to zone 3.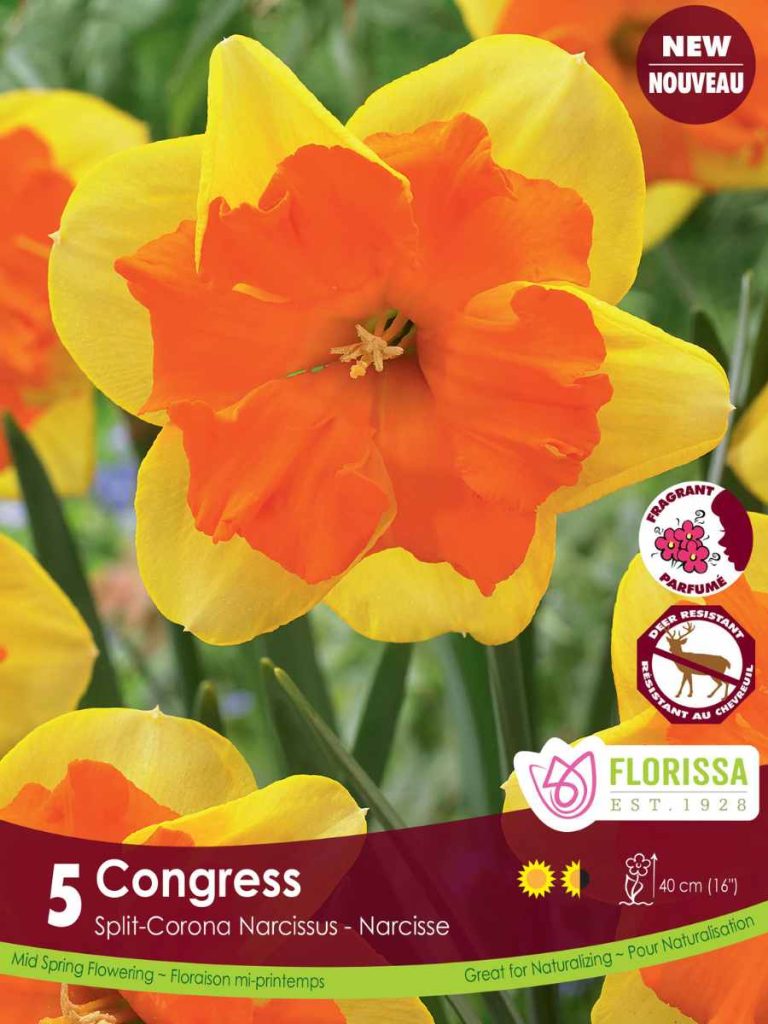 Yellow Cheerfulness – Poetaz Narcissus
Add some sweet sunshine to your garden with Yellow Cheerfulness! You will enjoy clusters of delicate, mid-sized, double, primrose yellow blooms for your arrangements! Plant some bulbs near your walkways and entrances for a fragrant and whimsical feel. Yellow Cheerfulness is a long-lasting cut flower that grows to 40 cm (16"). Hardy to zone 3.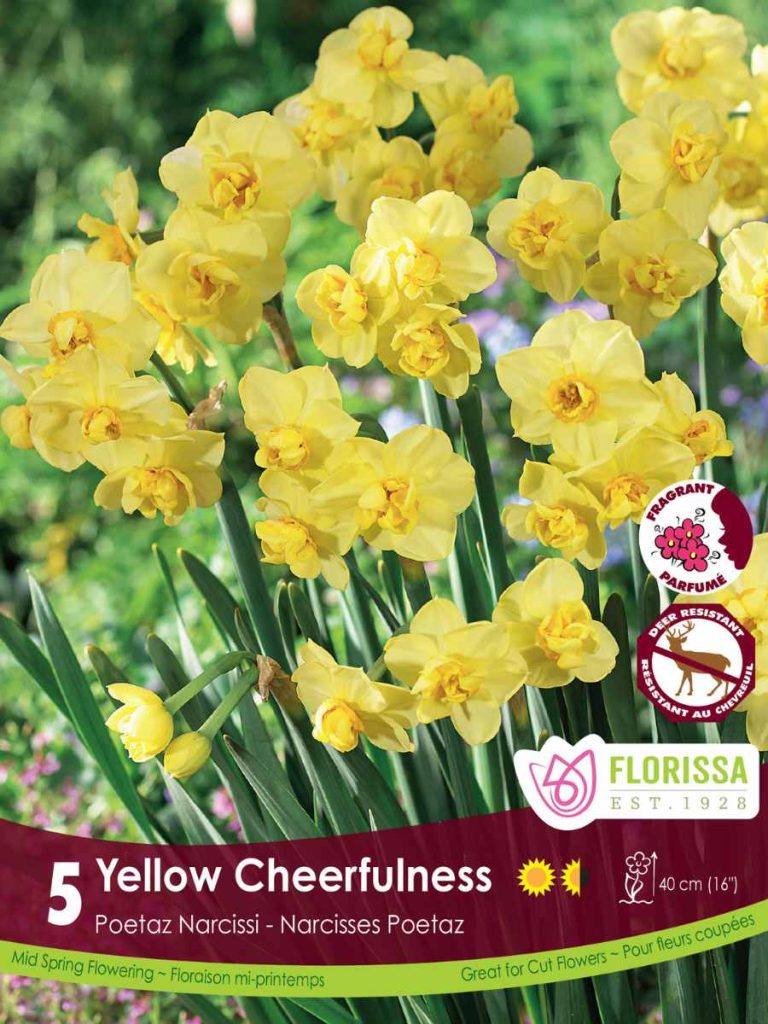 Alliums
Rosy Dream
Alliums are a unique addition to a spring-cut flower garden and make a statement in mixed flower bouquets. These globe-shaped flowers come in a variety of colors including purple, blue, white, yellow, red, and pink. One allium that is perfect for arrangements is Rosy Dream. This medium-sized allium is the perfect height for bouquets, growing to 45 cm (18"). Other alliums, such as Summer Drummer, grow to as tall as 180 cm! If you are looking to add a sense of diversity to your bouquets, then these 8 cm (3") deep lilac-pink clusters of blooms are a great way to achieve those results. Hardy to zone 4.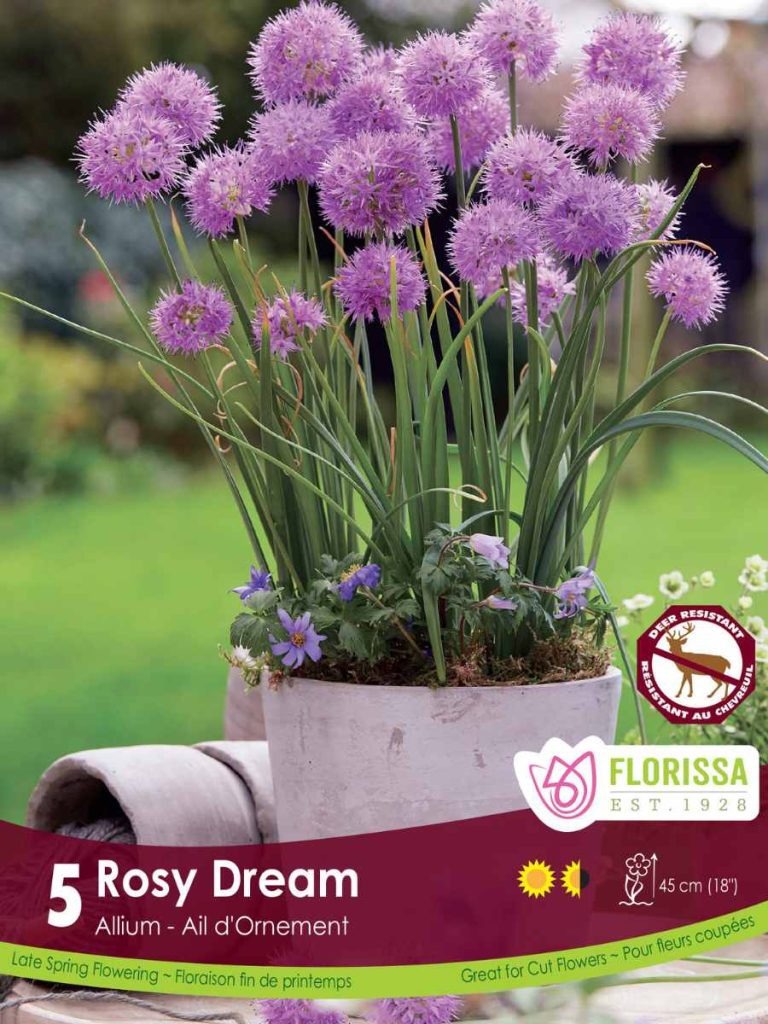 Anemones
Anemone Fullstar Red and Fullstar White
Are you a fan of stunning, bold, and colorful flowers that can add elegance to any cut flower arrangement? If yes, then you must add anemones! These vibrant and eye-catching flowers come in different colors, shapes, and sizes. Among the most popular and stunningly beautiful anemones are the Fullstar Red and Fullstar White anemones. The Fullstar Red anemone have a striking and vibrant red shade, in contrast with Fullstar White, which is crisp white. These two varieties, at heights of 40 cm (16"), work well as a twinning pair, but also work well independently in bouquets with other blooms too. Hardy to zone 5.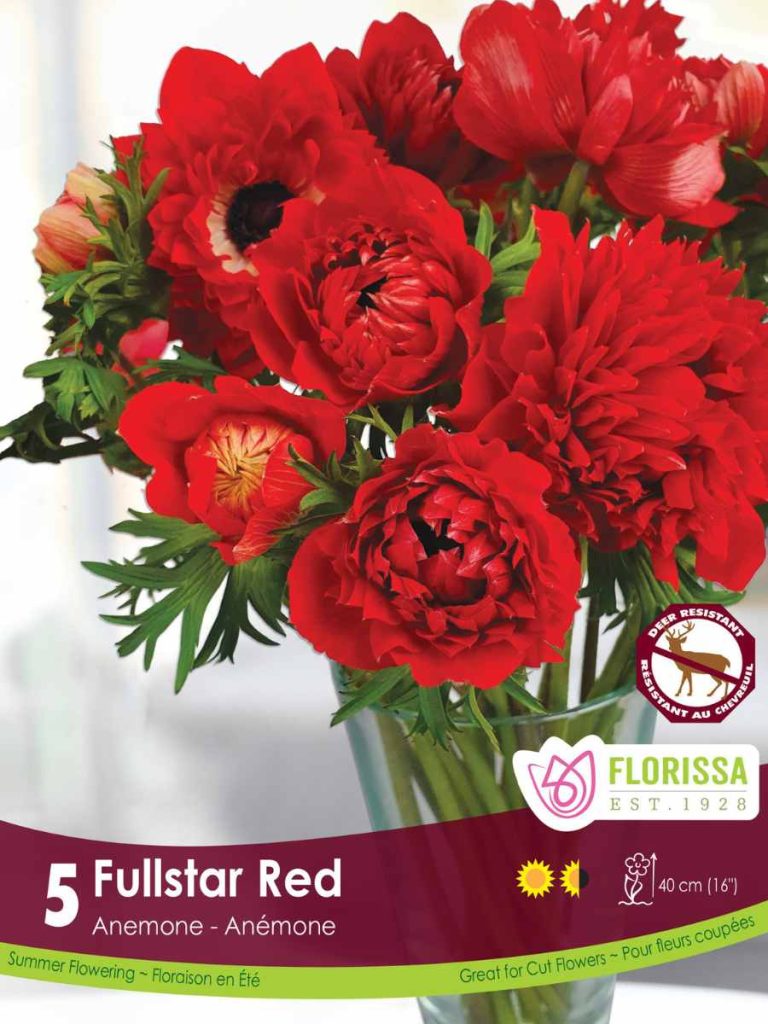 Iris
Iris hollandica Lion King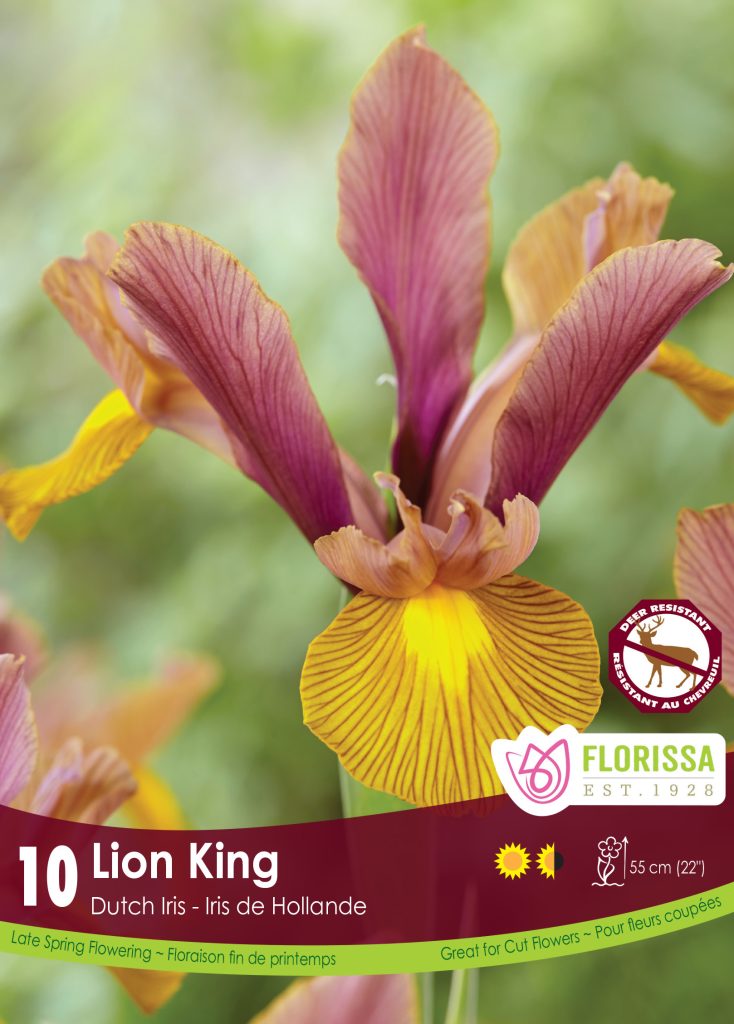 When it comes to cut flower arrangements, there is a hidden gem that deserves more attention: the Dutch Iris. With its stunningly unique appearance and bold colours, Iris hollandica can bring a whole new level of elegance and beauty to any bouquet. Iris Lion King is a Dutch iris variety that elevates any bouquet by adding flare and movement. These flamboyantly dramatic blooms showcase dark maroon upward-reaching petals with dark, orange-striped yellow falls. These 55 cm (22") tall blooms are stunning both in the garden and in your cut flower arrangements. You will fall in love with this must-have spring-blooming favourite. Hardy to zone 5.
Scilla Campanulata
Add dainty elements to your bouquets with Scilla Campanula Blue. Also known as Spanish Bluebells, these sweet and spicy scented blooms will add allure to your bouquets. The spikes of stems are loaded with sky-blue nodding bells that flow and move in the late spring breeze. Growing to 25 cm (10") this scilla is known for its whimsical nature, which makes it a great accent flower for mixed flower bouquets. Hardy to zone 4.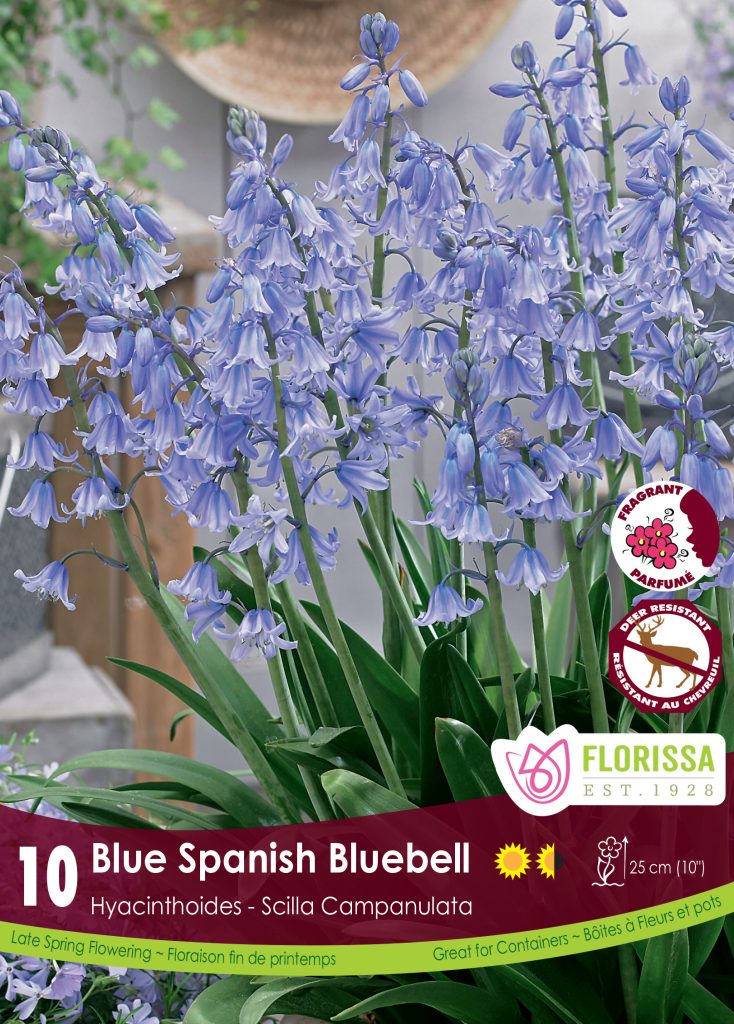 Cut Flower Tips
You've chosen your varieties, planted your bulbs, watched your flowers grow, and now it's time to enjoy your cut flowers inside! Here are a few tips to keep in mind to help those flowers last long inside your home.
Remember to always give the stems a fresh snip with clean scissors when they arrive into the house, this will help the blooms get all the hydration they need
Always start with a clean vase! You don't want to put your beauties in any vases that may have dirt, dust, or bacteria in them.
Use clean water! Flowers appreciate a clean glass of water, the same way we do!
Condition narcissus by placing them in a vase of water for about 6 hours before adding them to a mixed bouquet. Narcissus secretes a sticky substance from its stems that may interfere with other varieties.
Creating Your Arrangement: Now that you have your flowers prepped, it's time to create your arrangement. Start by selecting a vase that complements the colors and style of your flowers. Begin with the tallest stems and place them in the center, then work outwards with the smaller stems. You can create an asymmetrical look or keep it more uniform, whichever suits your preference. Remember to step back and evaluate your arrangement as you add flowers to make sure it's balanced and looks good from all sides. Keep in mind that many spring flowering bulb flowers like tulips will continue to grow even in an arrangement.
Adding the Finishing Touches: Once you've created your arrangement, it's time to add the finishing touches. This is where you can add a bit of creativity and personality to your arrangement. Add in extra leaves for texture or some twigs for added height. You can also add ribbon or other decorative details, to add a touch of elegance. To keep it simple and natural, you can just add some floral stems of similar flowers to enhance the beauty of the arrangement.
Remember to check the water levels in your vases daily, ensuring your flowers have enough to drink, and replace the water if it is murky or dirty.
Creating a stunning cut flower spring garden is easy with the right plants and a little bit of planning. Fall is the time to choose the cut flowers you will be making your stunning bouquets in spring. Whether you choose tulips, narcissus, alliums, or other garden accents, your garden is sure to be a showstopper.