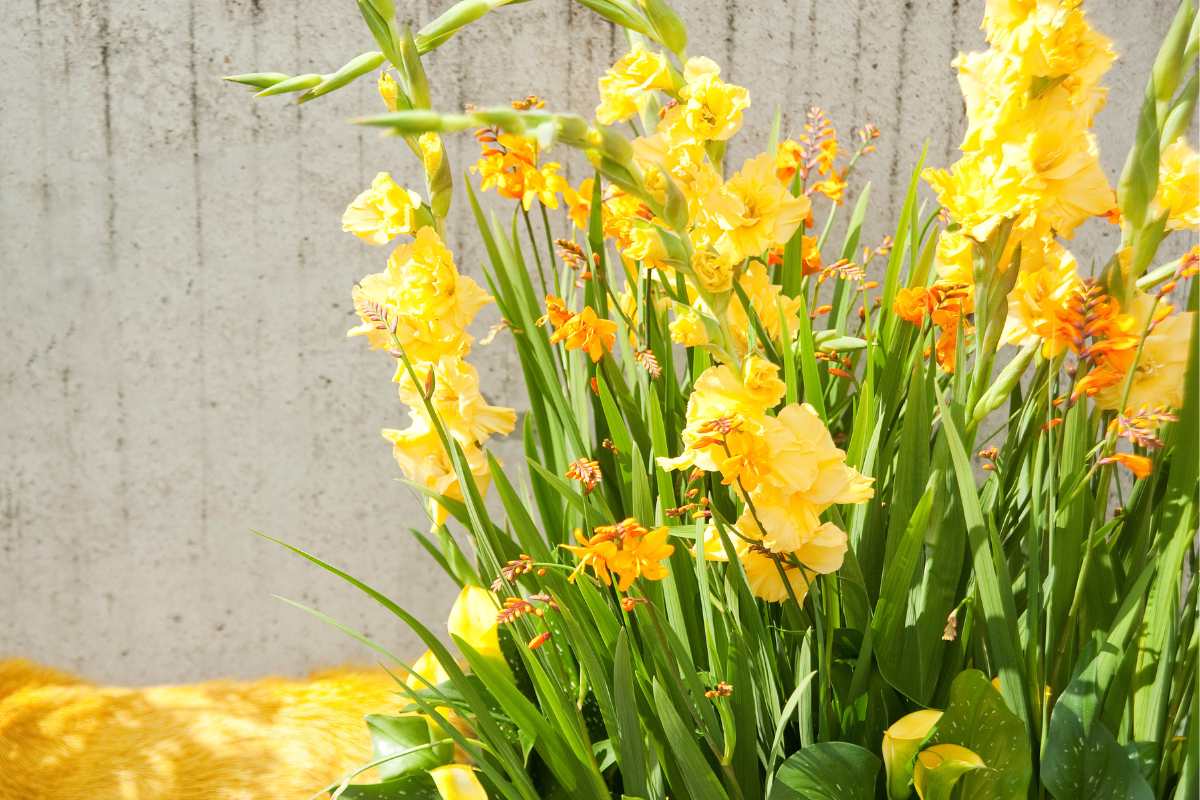 7 Plants for a Scent-Free Garden
For those who are sensitive to perfumes, a scent-free garden can be the perfect haven! There are many options to create the perfect garden that is scent-free. Create an oasis of relaxation without strong scents by selecting plants that don't emit fragrances. Enjoy the beauty of blooming flowers and lush foliage, while not being overpowered by strong perfumes! Here are our top 7 picks for your scent-free garden.
Papaver Wonderland Mix
Wonderland Mix is a really wonderful variety! With fast-growing habits and strong stems, this poppy produces masses of gorgeous blooms ranging in colours from orange to pink, to white and yellow. Papaver is an ideal choice for a fragrance-free garden, and great if you're looking to cover large areas or for border planting. Wonderland Mix will thrive if planted in full sun to partial shade and prefers very well-drained soil. This Papaver Mix grows to 40 cm (16") and is hardy to zone 2.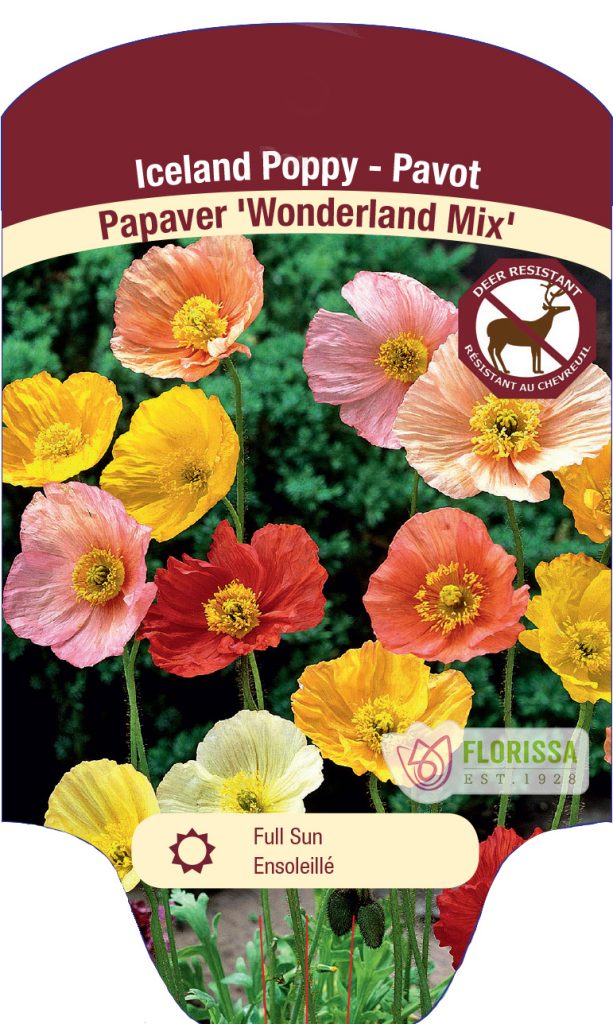 Hosta Gravity Rocks
New to Florissa this spring is perennial Hosta Gravity Rocks! The unique rippled foliage of vibrant chartreuse with jade green edges is not like the hostas you've seen before! Gravity Rocks grows to 30 cm (12") tall and is perfect for a small garden and containers on the balcony. It thrives in partial to full shade areas, making it a great fit for those darker areas in the garden. As a bonus, the flowers are unscented! Hardy to zone 3.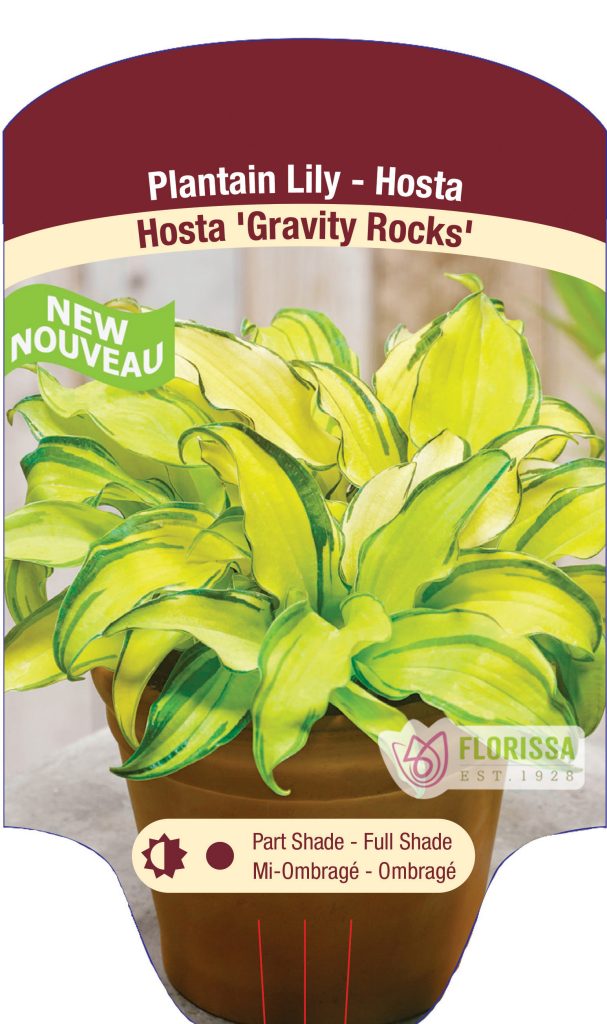 Anemone De Caen Sylphide
This Anemone is one that is perfect for the scent-free gardener. It produces beautiful deep pink blooms, and it is easy to grow in full sun to partial shade, making it a great addition to any garden. Anemone Sylphide blooms for a long time which makes them great cut flowers. Growing to 25 cm (10") tall, this variety is a perfect height to fit in your favourite vase. Anemone corms can either be planted in the fall or early spring. If you plant them in the fall, your Anemones will bloom in spring, if you plant them in the spring, you will see Anemone blooms in summer. If you live in a colder region of Canada, we suggest planting these corms in early spring to avoid those cold frosty nights. Hardy to zone 5.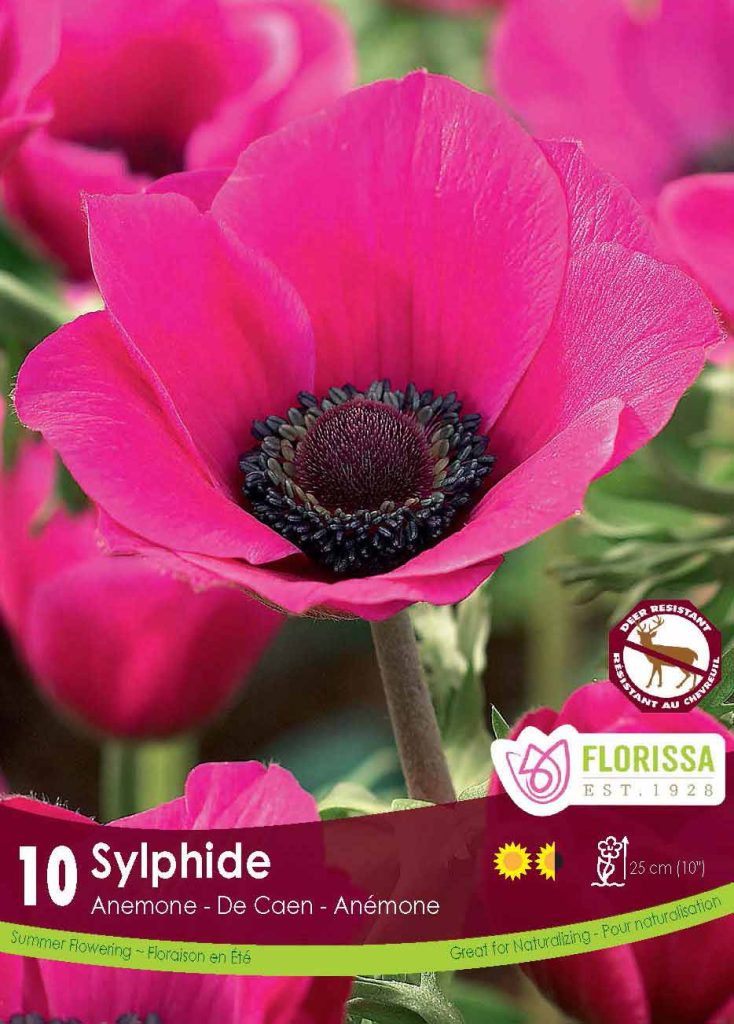 Dahlia Clyde's Choice
Dahlia Clyde's Choice bears gorgeous orangey bronze blooms that are 20 cm (8″) across. Talk about a dinnerplate Dahlia! Clyde's Choice is our choice for cut flower bouquets to create beautiful gifts or enjoy them inside your own home. No need to worry about strong perfumes in the house, as all our Dahlias are fragrance-free, so feel free to share them with everyone especially those who are sensitive to scent! Plant dahlia tubers in the spring, after the last frost, and enjoy these blooms from July to October.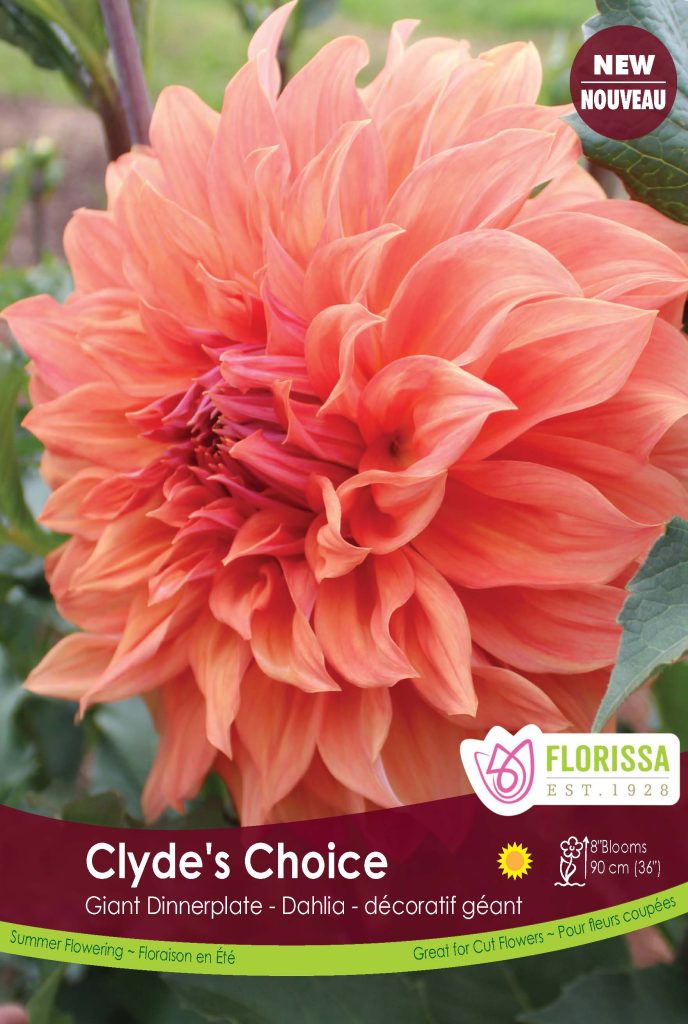 Hibiscus Starry Starry Night
Make your summer borders shine with this showy tropical-looking hibiscus. The distinctive nearly black foliage of Starry Starry Night is the perfect canvas to showcase its huge 18 cm (7") blooms of pale pink and deep magenta. With contrasting colours between the blooms and the foliage, this hibiscus will be a focal point in your garden all summer. Growing to 120 cm (48") tall and wide, in full to part sun areas this hibiscus is a showstopper! This fabulous perennial checks so many boxes on the list. It is hardy to zone 4, fragrance-free, deer resistant, and attracts all our pollinator friends! Add Starry Night to your garden for a gorgeous summer of endless blooms!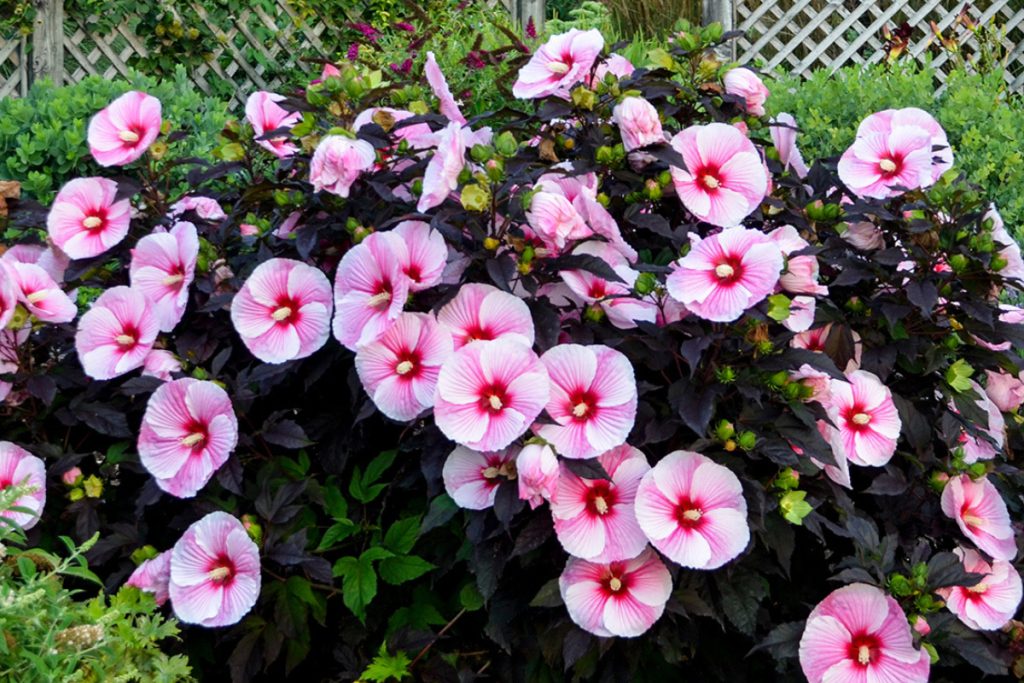 Lily Tiny Double You
Lilies are known for their strong scent; however, you can enjoy these beautiful flowers without being overwhelmed by their fragrance. Asiatic lilies showcase the same gorgeous bloom form of traditional lilies but without a strong fragrance. There are both tall Asiatic lilies, and smaller patio Asiatic lilies perfect for containers. One of our favourites for the garden is Lily Tiny Double You. Perfect for smaller areas such as patios and balconies, this scent-free variety will look great in containers. Often, growing flowers on a balcony means their scent wafts in when the windows are open on those hot summer days. No need to be concerned with fragrance when planting Asiatic lilies. This bright mandarin orange, double-flowering lilies grow to a height of 45 cm (18"). One stem will produce 5-7 blooms for you! Hardy to zone 2 and blooming from June to July, you will be enjoying these scent-free beauties every summer!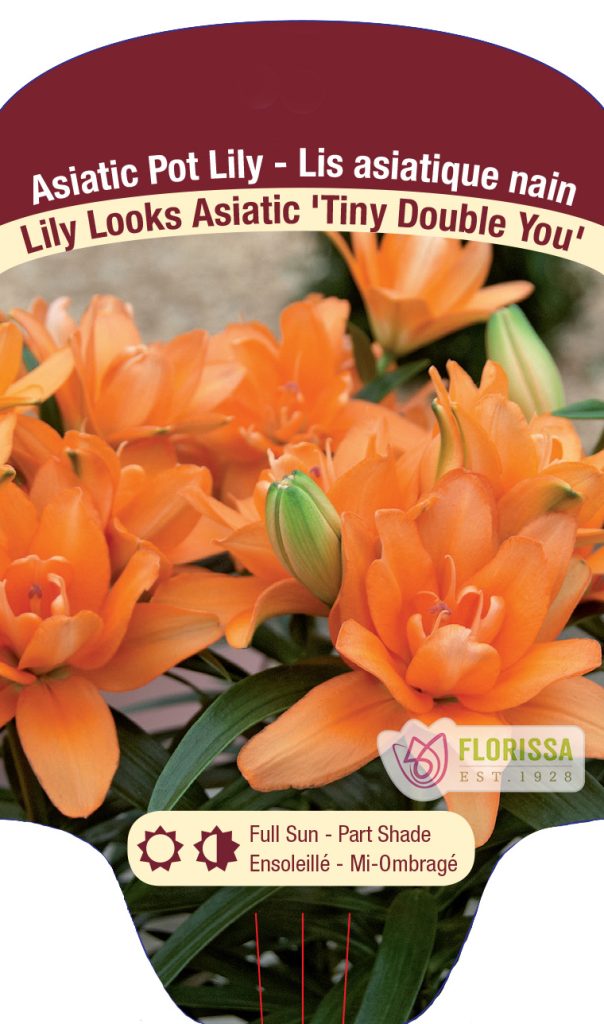 Gladiolus Nova Lux
These beaming yellow towers of flowers are the star of the late summer show! Gladiolus Nova Lux has tall sturdy stems, growing 100 cm (40″) tall, making them perfect in a border and as a cut flower! Bring these tall, vibrant blooms into your home for added dimension and a definite punch of bright sunshiny colour. Gladiolus are scent free and make a perfect addition to any garden. Plant your gladiolus bulbs once all chance of frost has passed in late spring and enjoy blooms throughout the summer.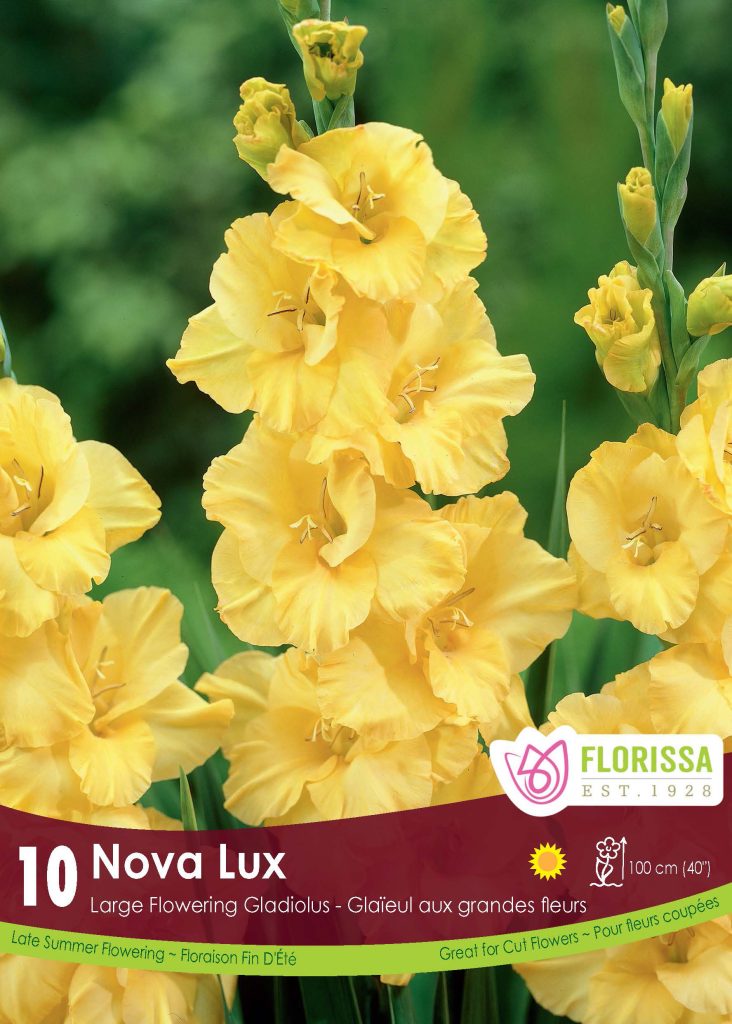 If you are sensitive to fragrances in the garden, don't worry. Planting a scent-free garden may seem like a challenge, but these 7 garden plants will certainly help you along the way. Enjoy the bright colours, cut flowers, containers, and mass plantings, without having to worry about the perfumes. These are just some of the perfect plants for a scent-free garden! Plant a selection of these, or all of them and enjoy your summer in scent-free bliss! Happy gardening!