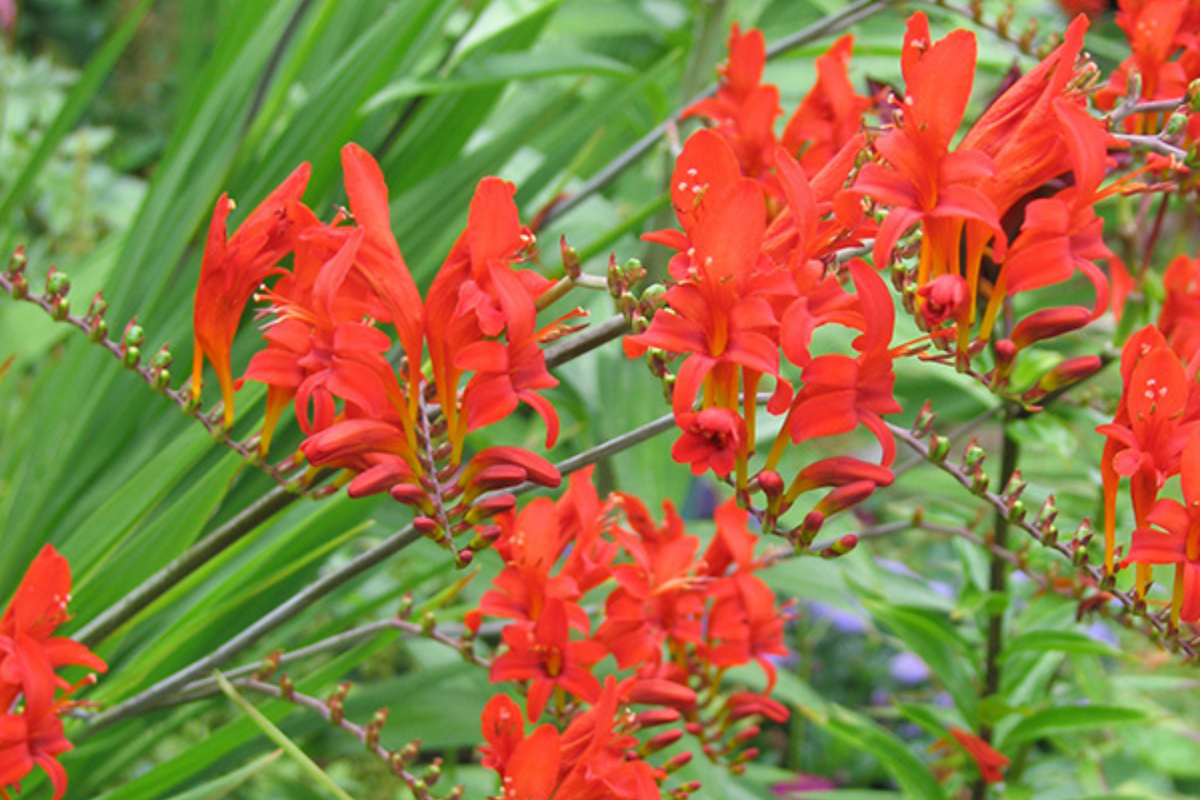 3 Garden Favourites for 2021
Looking for suggestions on what to plant in your garden this year? Check out the Hosta of the Year, the Perennial of the Year, and our Florissa's Choice of the Year. Each of these perennials are beautiful low maintenance varieties.
Every year the American Hosta Growers Association chooses a 'Hosta of the Year' (HOY). This year they bestowed the title upon Hosta 'Rainbow's End'. The centres of these shiny dark green leaves are bright yellow and lighten to white in the summer. In late summer, showy red scapes emerge with tubular lavender flowers. The leaves have a strong, unique variegation which makes it a great focal point in the garden. Growing to a height of 45 cm (18") and a width of 50 cm (20"), 'Rainbow's End' can transform a shady area of your garden into an attractive, low-maintenance space! 'Rainbow's End' is excellent for containers on shady patios.
There is also a 'Perennial of the Year' (POY), chosen by the Perennial Plant Association. 2021's winner is Calamintha nepeta subsp. Nepeta, common name 'Calamint'. The Greek name for Cathamintha comes from kalos meaning beautiful, and mimthe meaning mint. The POY is chosen due to their ability to grow in various climates, being low maintenance, and relatively disease and pest free. From summer to fall, Calamintha is blanketed with white flowers that pollinators will seek out. This perennial is perfect for planting in your garden borders and rock gardens at a height of 50 cm (20"), width of 40 cm (16"), and hardiness zone of 5. As an additional bonus, deer will steer clear of the Calamintha, leaving it alone to flourish and show off its beauty!
Florissa's Choice of the Year
Our Florissa's Choice of the Year is 'Campfire Dance'. This fiery Colourful Companion is a mix of deer resistant crocosmia (montbretia) in shades of red, orange and yellow. Growing to a height of 60 cm (24"), 'Campfire Dance' adds amazing colour to a garden and is great for mixed borders and cut flowers. Always a favourite, we recommend planting this bright mix.
Plant these garden winners and enjoy them for years to come!
In addition to these great award winners, Florissa has a wide selection of summer flowering bulbs and perennials. Contact your local garden centre to ask about their shopping options, or regarding pre-ordering product. Looking for a retailer near you?
"Request a Retailer"