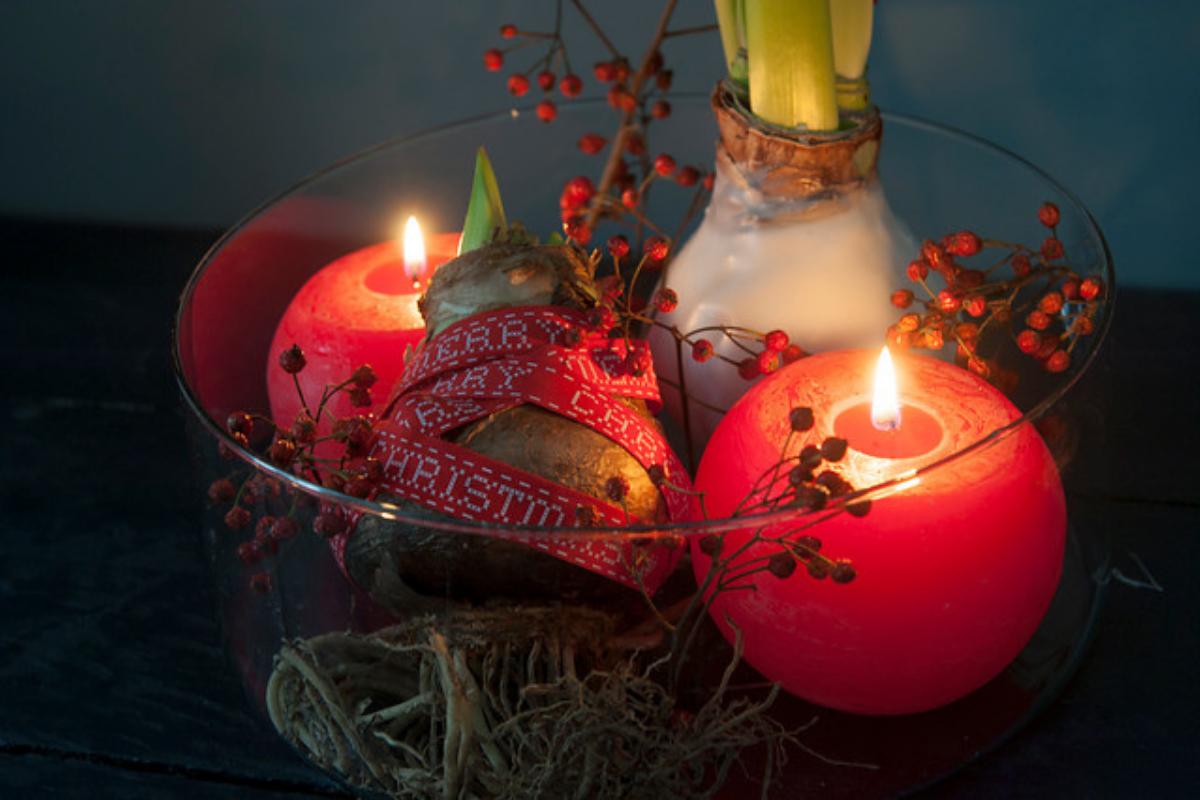 Waxed Amaryllis Bulbs: Decorating for the Holidays
The holidays are best kept simple. Slow down, don't rush, and don't over extend yourself. It seems like easy advice to follow, but there's always plenty to do and we're short on time before we've even started our shopping. So pick up waxed amaryllis bulbs, the kind that has been dipped in red, bronze, silver or gold wax. These bulbs have everything they need to bloom indoors, and there's no need for a pot or soil, no need to water.
Just add bright indirect light.
Start with one, two or three waxed amaryllis bulbs, I find the more the merrier. The metal base makes it easy for the bulbs to stand upright given their round shape, and they'll look festive in a tall glass vase among evergreens, pinecones and berries, or scented potpourri. Secure the metal base in a floral foam ring or a circle tray and make a wreath around your waxed amaryllis bulbs for a table centerpiece.
Encircle the bulbs with moss or fresh garden herbs; rosemary and thyme release lovely fragrance. Adorn your waxed amaryllis bulbs with a clip-on chick-a-dee ornament or indoor snowflakes. Wrap it in burlap and tie it up with a classic ribbon of red and white baker's twine for living and lighthearted gifts. Surround your waxed amaryllis with a beautiful hand-knit scarf or remnant of fabric. The possibilities are as endless as your imagination.
Especially kid friendly, waxed amaryllis bulbs are fun to decorate with a little bit of glue, glitter and sequins. The kids will love to watch them grow and bloom. Large, brilliant fiery orange red flowers will appear over the next 4-6 weeks.  Each bulb produces 2-3 stems; when the first blooms are finished, simply remove the stem and another will soon be on the way.
Waxed Amaryllis bulbs are designed to be carefree so that everyone can enjoy the beauty of their magnificent blooms. Meant to last one season, there is no aftercare. After the holidays, when the flowering ceases, simply dispose of the bulb properly in the compost.