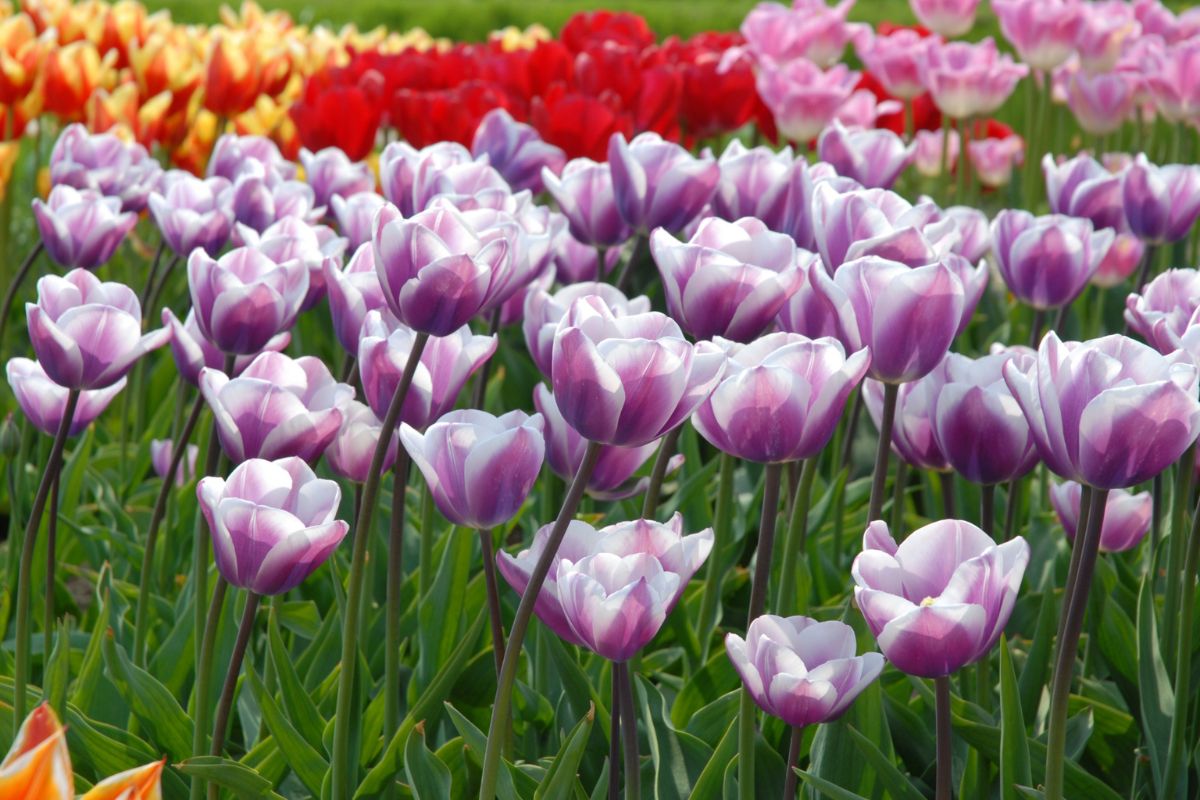 Stretch the Season of Colour with Tulips
Tulips are well known as a burst of variety and colour in the spring. They are easy to grow and provide beautiful focal points and borders in your garden as well as a stunning cut flower. Why not maximize the number of tulips next spring by making sure to plant bulbs that will bloom in early, mid and late spring? Mixing in the combination of tulips in the same place will ensure you have a continuous amount of beauty in your garden all spring. Here are a few of our favourite suggestions:
Early Spring Blooming
Blooms Late March-April.
It's exciting to see the first tulip blooms of the season. Make sure to includes varieties of Fosteriana, Greigii, Kaufmanniana, Mini Botanical, Single Early, Delight Series, and Double Early Tulips for the early season.
Mid Spring Blooming
Continue the blooming season on with varieties of Triumph and multi-flowering tulips. There are amazing tulips in these sections to choose from!
Late Spring Blooming
To cap off the tulip season, make sure to plant late spring bloomers and end the season off on a bright note! Including varieties of Darwin Hybrid, Darwin (Single Late), Fringed, Double Fringed, Double Peony, Novelty Double Peony Viridiflora, Lily Flowering and Parrot Tulips.
It's almost fall, which is the time to plant these gorgeous tulip bulbs so be sure to pick up a variety of early, mid & late to maximize your spring colour! Packages are labelled with blooming times to make it easy to plan your garden.