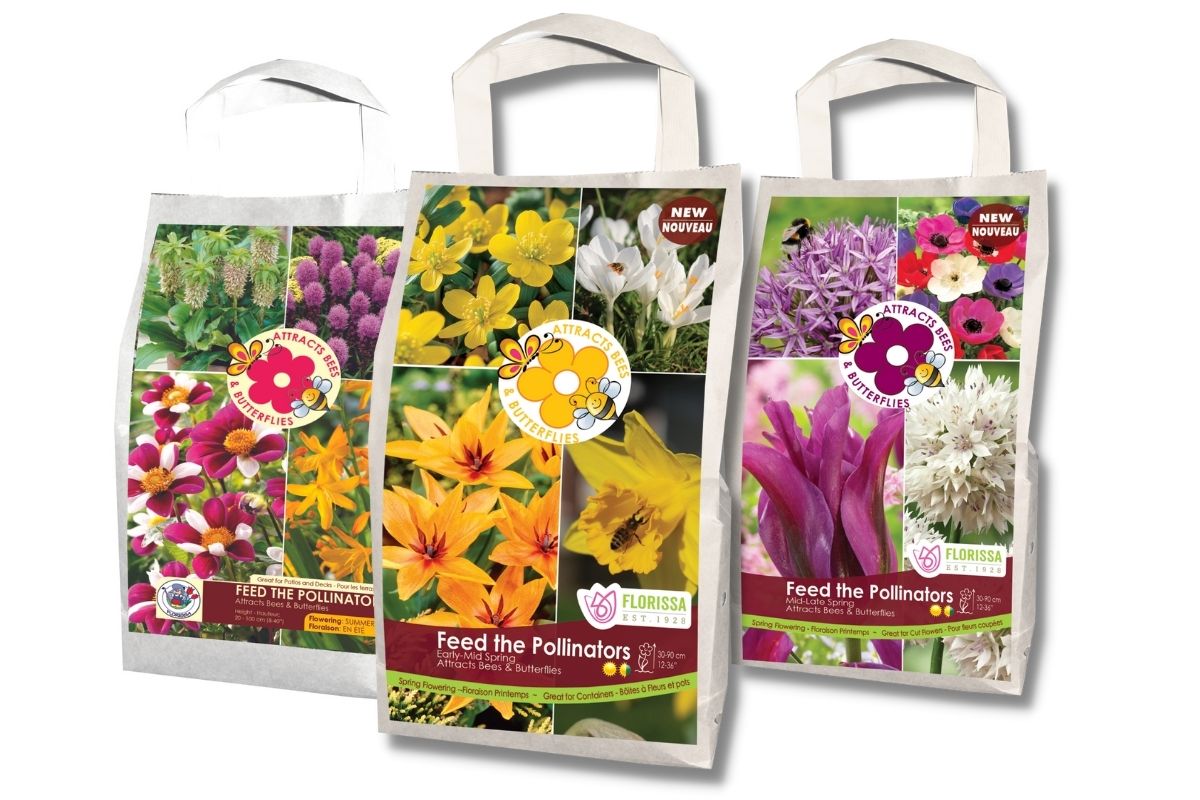 Spring True North Blends
It's easy to be confident in your planting selections and fully enjoy your garden with Florissa's True North Blends.
Designed for Canadian Gardeners
Each blend showcases the finest quality flower bulbs and perennials. Hardy varieties flourish and perform well across Canada's major growing regions. This spring, Florissa's True North Blends highlight long-flowering and fragrant selections that are also beneficial for pollinators. Whichever True North Blend you choose, you'll attract butterflies, bees, and hummingbirds to enhance the beauty and abundance of your outdoor living spaces.
Florissa's NEW Feed The Pollinators is the season's must-have blend for borders and containers. Support our struggling North American populations of domestic and wild bees, butterflies, and hummingbirds with these specially chosen nectar-rich summer flowering bulbs. Yellow and purple shades are naturally attractive to bees and butterflies. Plant these easy-to-grow selections near the deck or patio where you can enjoy watching the vital roles pollinators play in your garden. Ideal for containers or borders. Selections grow from 30-90 cm (12-36") tall. Some of the selections in this blend are summer tender bulbs and need to store through the winter.
A surefire combination, Everlasting Summer features hardy perennials shimmering with blooms from summer to fall. Selections grow from 30 – 100 cm (12-40") tall. Hardy to Zone 4.
Summer Scent-sation brings together fragrant selections to surround your favorite reading spot, or locate beneath your bedroom window where you can enjoy perfumed breezes. Selections grow from 10 – 110 cm (8-44") tall. Hardy to Zone 2.
Celebrate the true north with Canadiana style! An easy to grow blend of hardy perennials with long-lasting summer blooms in classic red and white. Ideal for containers as well as borders. Selections grow 45-90 cm (18-36") tall. Hardy to Zone 3.
Read More Florissa Posts!