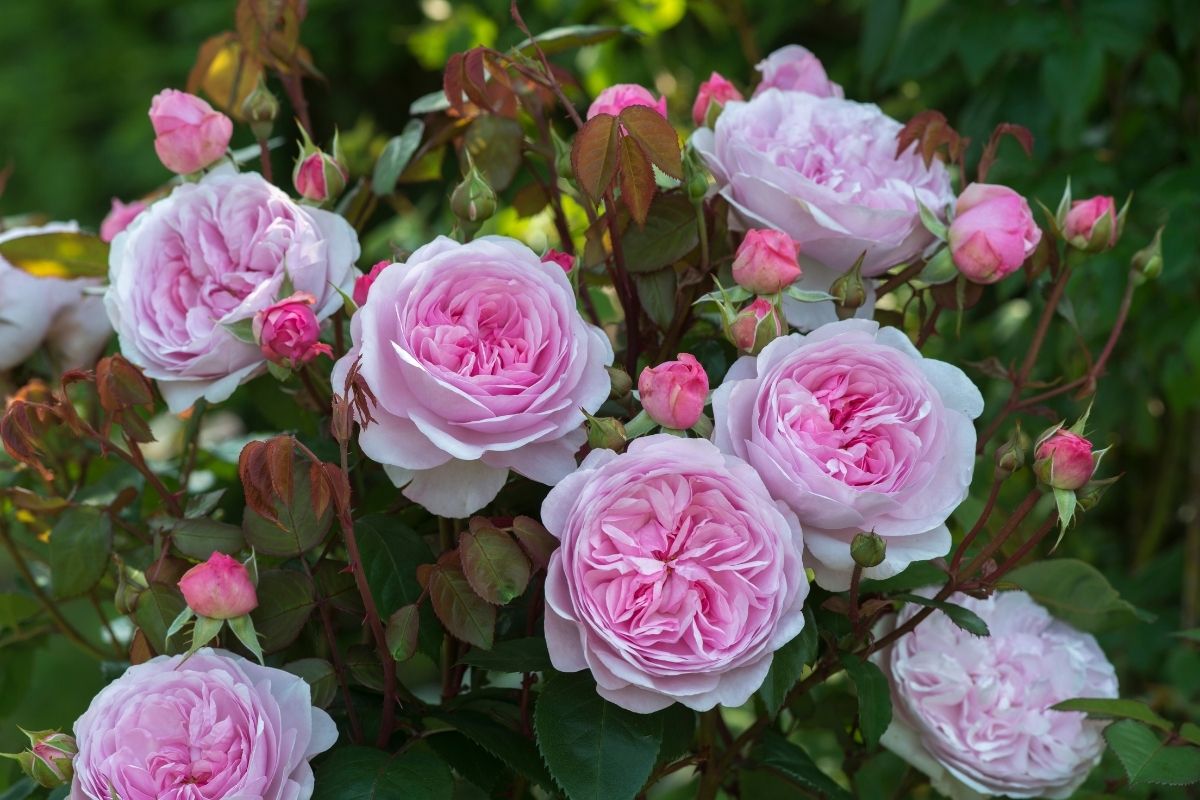 Olivia Rose Austin, What Makes This Rose So Spectacular?
Award-winning David Austin English Roses enhance gardens with their superb fragrance, the delicate charm and beauty of their blooms. Being so easy to grow – reliable and vigorous –
These plants become magnificent
shrubs and climbers.
These roses go through a rigorous breeding program where each variety is reviewed over an 8-9 year period. David Austin's strict criteria focuses on garden performance, health and disease resistance, repeat blooming, fragrance and romantic colour, as well as attractive foliage. Once a breeding candidate satisfies all of these qualities, it must then pass one more test: Does it have the overall charm and beauty to become an official David Austin English Rose?  Only 2 to 4 varieties from approximately 250,000 candidates are selected each season for introduction.
Possibly the best rose introduced thus far is Olivia Rose Austin, named after the daughter of David Austin Jr.
What makes this rose so spectacular?
Olivia Rose Austin is one of the most vigorous and disease resistant varieties to date. Early bronze tinted foliage matures to dark green and is remarkably healthy. Yet this plant is also compact, growing just over a meter high. There's space for this rose in mixed borders, but it can also be enjoyed close-up in a large container on a deck or patio.
Blooming starts early, about 3 weeks ahead of other English Roses, and the blooms keep coming in full blown succession one after another. Soft candy floss pink, fully double flowers have an old rose formation opening up to a cupped rosette. Each bloom holds approximately 90 petals, and can measure up to 10 cm (4") across. The fragrance is incredibly strong with fruity notes.
Olivia Rose Austin enjoys full sun to partial shade and hardy through Zones 5 -9.
Looking to purchase this rose? Contact mail@florissa.com for the retailer nearest you.