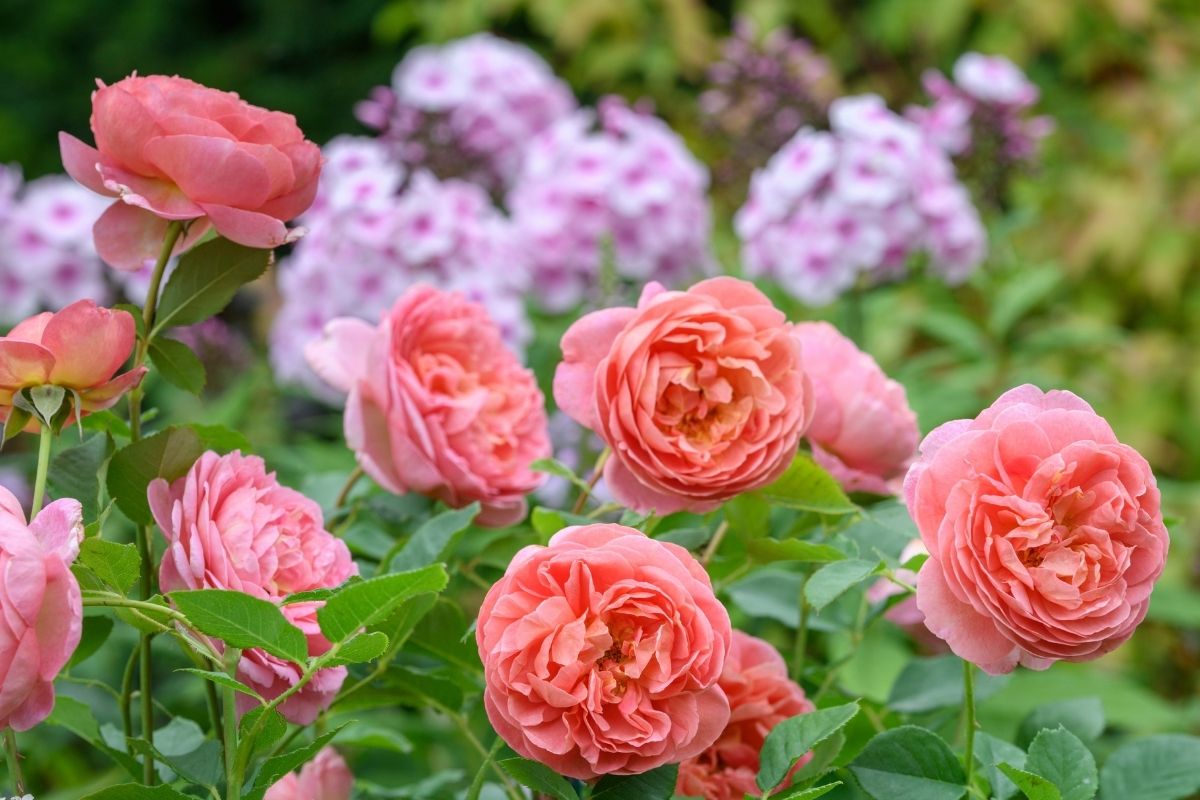 New for Fall – Florissa's Choice
COMING SOON to a local garden centre near you! Check out these Fall Attractions! It's never too early to start planning your spring garden, especially when Florissa makes it easy with the introduction of these spectacular new Colourful Companions. Leave the guesswork behind, Colourful Companions combine varieties that are complementary in colour, height, and blooming times.
Sweet English Rose
If you love David Austin's English Roses, you're going to adore Florissa's Choice for Fall 2018: Sweet English Rose features large double late tulips that can easily pass for roses. Each 13 cm (5") bloom fills your cupped hands with soft layers of fluffy petals. Lush, luminous soft peachy apricot blooms with hues of pale yellow and cream compliment ivory white flowers finely trimmed in violet purple. As the blooms mature, the violet-purple edge feathers flow into the petals, eventually becoming the main event. Double late tulips are also known as peony tulips and perform well in regions experiencing cold winters and late springs. They're ideal for containers or the mixed border. Blooming in late spring, they are long-lasting in the garden, as well as the vase. Grows 50 cm (20") tall. Hardy to Zone 3.
Moon Dance
Spring is a marvellous time for Moon Dance, a magical combination of alliums sure to foil any grazing deer. Allium atropurpureum, with its rich bordeaux colour, contrasts with the pure lacy white florets of allium nigrum. The blooms are similar in shape, but markedly different in size, and it's their unique difference that creates a dramatic lunar landscape. Alliums bloom in late spring and are beloved by pollinators – honeybees, wild bees, and butterflies. Ideal for containers and borders, this combination grows 60 cm (24") tall. Hardy to Zone 4.
Starshine
A brilliant combination of elegant lily-flowering tulips, Starshine is dazzling in the spring garden. The combination of colours, soft yellow, and velvety red tulips sparkle as if they were stars walking the red carpet. Lily flowering tulips are known for their perfect form – slender stems and graceful, beautiful flowers with sharply reflexed, pointed petals. Blooming in late spring, these gorgeous Colourful Companions will greet anyone at the doorstep. They're ideal for containers and mixed borders, growing 45 cm (18") tall. Hardy to Zone 3.