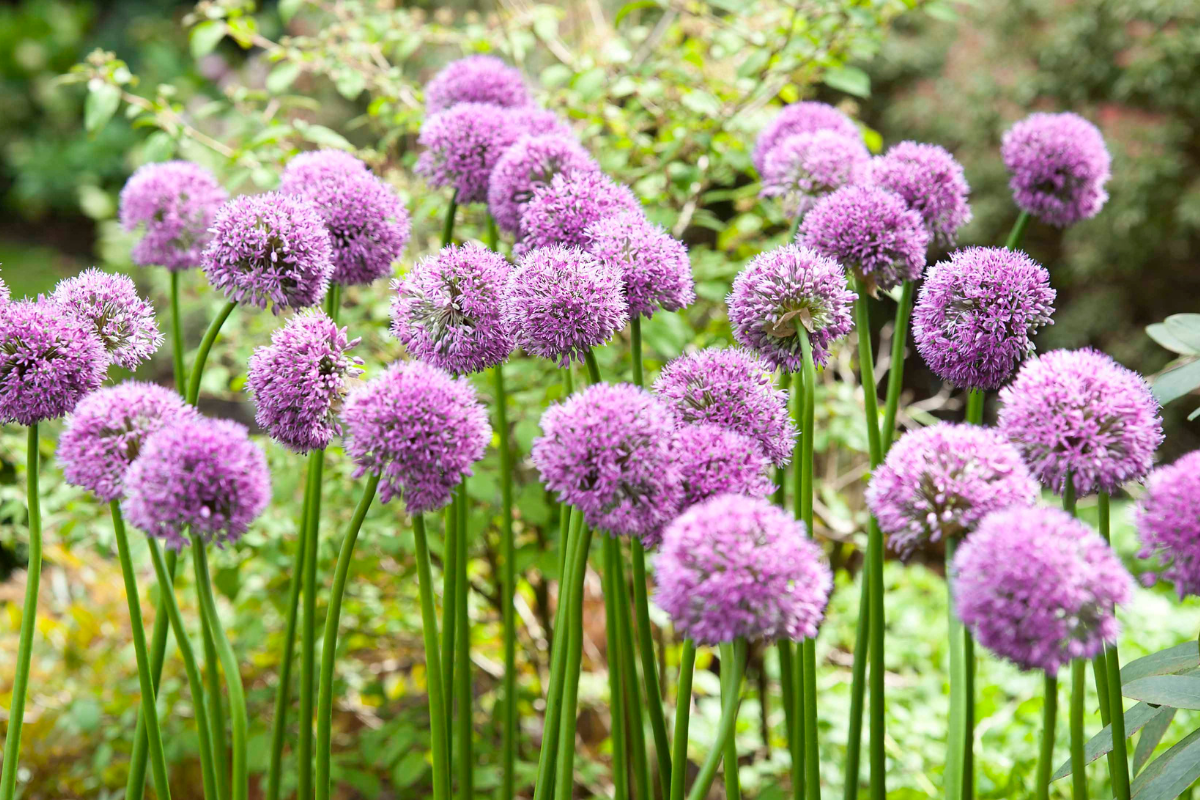 New Florissa Fall Planting Favourites!
Fall is here and it's time to start thinking about planting your spring garden! The leaves are changing colour, pumpkin spice lattes are in full swing, and we can't wait for all the new fall products to hit the garden centre shelves! With so many new introductions this year alone (Florissa has over 50 new varieties!), you're sure to find something that you will love! It might be hard to make a decision with so many new options, but don't worry – we're here to help.
We've selected some of our favourite flower bulbs for fall gardening, including new Colourful Companions, daffodils, tulips, hyacinths, and alliums. Keep reading to find out our top picks!
If you need some tips on prepping your garden this fall read our '4 Tips to Get your Garden Ready for Fall' to learn how to make a statement in your garden this Spring!
Are you looking for new plants to add to your garden? Here is a breakdown of our top favourites this fall season.
Let's take the guesswork out
Our Colourful Companions are perfect for adding some colour and life to your garden. Each Colourful Companion packages provide a mix of bulbs that complement each other not only in looks but in size and bloom time. An exciting new Colourful Companion is Tropical Twist. It is simply eye-catching! This combination of two ruffled parrot tulips adds fabulous flair to anyone's garden. Words cannot express how amazing this combination is (if you don't believe us, see the image to the right!). A mixture of pinks and buttery yellows, Tropical Twist grows to 55 cm (22") and will be a dramatic addition to your late spring garden.
Our expert-picked combinations are tried and tested to look amazing together. They're easy to grow, and they will bring a pop of colour that everyone will love! We highly recommend any of the Fall Colourful Companion combinations that will bloom next spring.
We also have the best tulips around
The tulips in our garden collection are sure to brighten up any yard or flowerbed in the spring. There are many beautiful tulip bulbs to plant in your garden this fall that will bloom in the spring. Tulip World Expression is a bold single late tulip with deep red flamed blooms and creamy yellow areas fading to white. Growing to a height of 60 cm (24"), World Expression is great for your garden beds and containers. It's perfect for landscaping and cut flowers!
Double peony tulips such as tulip 'Freeman' are always garden showstoppers. Freeman is a perfect choice with an abundance of orange petals and enormous blooms! Growing to 30 cm (12") this double peony tulip is great as a cut flower for indoor arrangements.
Looking for a spectacular daffodil?
A highlight this year is narcissus Electrus with its shocking burst of colour! Electrus is a split cup narcissus boasting huge 3.75" blooms of crisp white with vibrant melon-pink split cups. Enjoy this fragrant, deer-resistant narcissus in your mid-spring garden.
Alliums are sure to make a statement in the garden.
Plant them in large clusters for maximum impact. New this year is allium 'Pinball Wizard'. It will knock you off your feet with 6-8" blooms growing at a height of 60 cm (24") and add a huge pop of purple to your garden this spring.
Have you ever planted fritillaria in your garden?
Perfect for deterring squirrels, moles, and deer, fritillarias come in many different shapes, sizes, colours and blooming times. A flower that is truly unique, it deserves a spot in your garden this spring. Try the vibrant yellow 'Early Sensation' or the soft orange 'Early Fantasy', both flowering in early to mid-spring to a height of 90 cm (36").
You won't find these beautiful spring blooming flowers anywhere else – so get them while they last! You don't want to miss out on all the fun that comes with planting bulbs this season. Don't let these beauties pass you by – visit your local garden centre today.
For more information, or to find a garden centre nearest to you, please visit find a retailer.