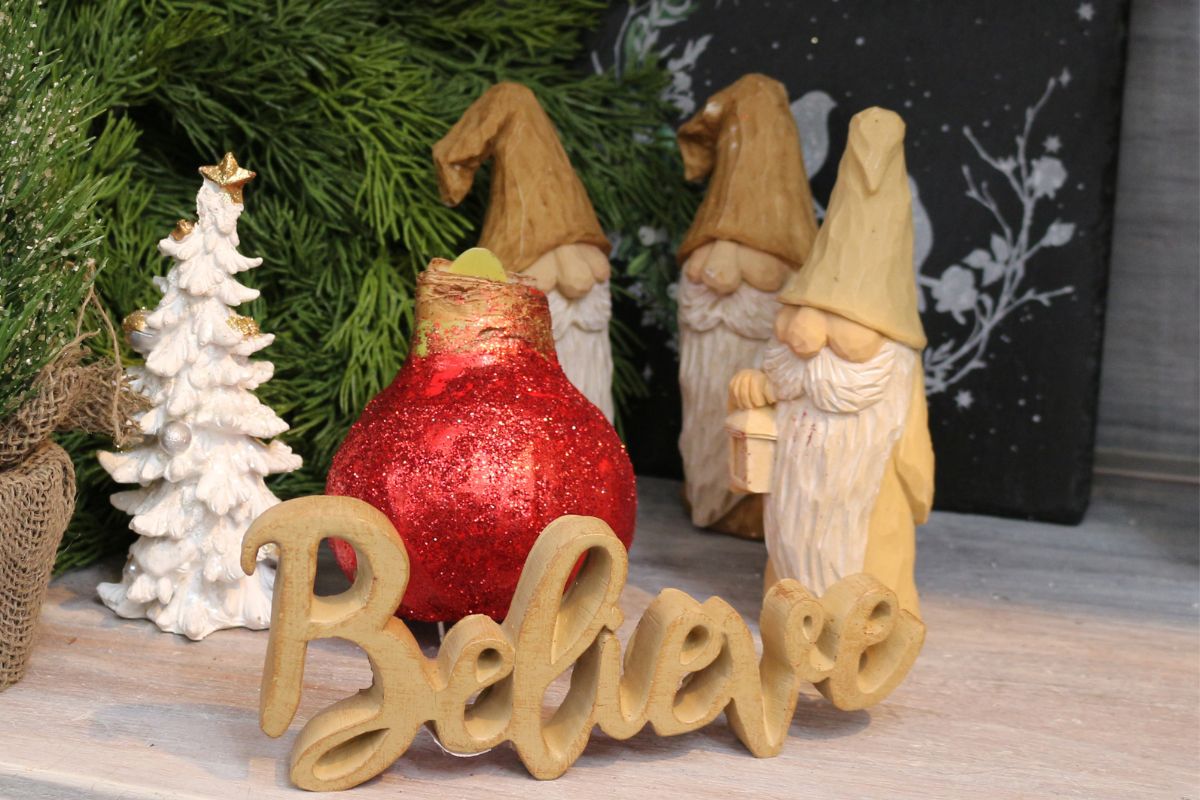 How to Dress Up Your Holiday Amaryllis
Christmas is coming, so let's get prepared. Our shopping lists are long, and Florissa is here to help with our specialty holiday amaryllis. We have dressed up our selection of premium amaryllis bulbs to get them ready to party! From sweaters to tuxedos, we have you covered!
Amaryllis are the perfect flower to grow during the festive season – especially a waxed one! During the hustle and bustle of the month, wax amaryllis provides plenty of joy and beauty with almost no care at all! Featuring huge blooms of red, our dressed-up amaryllis fit perfectly with the colours of the season.
Before dressing in any festive attire, each amaryllis (Hippeastrum) bulb is given a wax coating, making it a waterless flower! All the moisture needed for the bulb to flourish is contained in the bulb through the waxing process. Large, brilliant fiery red flowers will appear over the next 4-6 weeks. Each bulb produces 2-3 stems. Amaryllis loves the light, so they might grow towards the sunshine coming from your windows. Don't fret, just turn your bulb, and it will straighten out. When the first blooms are finished, simply remove the stem and another will soon appear. Waxed amaryllis bulbs are designed to be carefree so that everyone can enjoy the beauty of their magnificent blooms. These waxed bulbs are meant to last one season, so there is no aftercare. After the holidays, when the flowering ceases, simply remove its attire (i.e., sweaters or bow ties) and metal stand and put the bulb into the compost.
Christmas Sweater – Wax Amaryllis
December is the time to dig to the back of our closets and pull out our Christmas sweaters! It might have tassels, lights, or maybe just a silly knit phrase. We often call it our ugly Christmas sweater, but who are we kidding, it's exciting to wear these festive shirts! Whatever it may be, they are fun and an unforgettable part of the holiday season. The best ugly Christmas sweaters are the ones that make us smile! This year select waxed amaryllis dressed in a Christmas sweater. Whether it's a kitschy ugly sweater or a comfy cozy knit on your gorgeous blooming Christmas amaryllis, it will add to the festivities. These waxed amaryllis with fun sweaters, really do make Christmas a joyful time.
Be Merry, Be Bright! It's a great slogan for the holiday season. Complete with cheerful Christmas lights, it's a design that shines bright for the holiday season. Deck the halls with a beautiful amaryllis dressed in a design of dazzling Christmas lights. Light up your Christmas with this bright red sweater amaryllis!
Who wants to build a snowman? This red sweater features a cheerful snowman playing in the snow! Spend your days outside in the snow and come back inside to enjoy your snowman sweater amaryllis. The Let it Snow amaryllis is perfect for those who love all things frosty! It is a wonderful amaryllis to enjoy while sipping a nice cup of hot chocolate and watching the snow fall!
The snow and lights are fun and festive, but what about having a contemporary and modern sweatered amaryllis? Let's dress our amaryllis in cozy green or grey sweaters this winter, adorned with gold trees, stars and snowflakes. Take a nod from the Danish style of Hugge, to create a warm, soothing and safe space to relax. These waxed amaryllis bulbs are the perfect accent as they are carefree flowering and just give beautiful blooms all holiday season!
Glitter & Tuxedo – Wax Amaryllis
Happy New Year! Maybe it's not December 31st at midnight, but we are already dressed up to the nines. With parties to attend all December long, there are many times to sparkle and shine. We are dressing our amaryllis in loads of glitz, glitter, and glam! Make your amaryllis shine for the festive season. There are countless ways to dress up an amaryllis. We love to see it in various décor. This year choose glitz or glam and get ready to party!
So why are these amaryllis so extraordinary? It's all about the looks – the dazzle and delight! When looking to dress up your amaryllis for a fancy New Year's party, there's the Frozen Glitter series, All That Glitters trio, and the Tuxedo style.
If you love glitter, you are in luck. Florissa's Frozen Glitter series includes Teal Blue Glitter, Champagne Glitter, and Snowball Glitter. The bright teal blue glitter amaryllis looks great with silver ornaments. Do you have someone at home who loves Frozen? Well, they will love the colour of this amazing shiny bright teal amaryllis bulb! The Champagne and Snowball glitter amaryllis will look fantastic for a classy Christmas display.
The All That Glitters amaryllis includes red, silver and purple waxed glitter bulbs. The red and silver amaryllis are perfect for a traditional Christmas. The plum wax amaryllis is a party amaryllis! Glam up your decorations with something different. This bright purple amaryllis sparkles and shines with colour. Who says purple isn't part of the holiday colours? It's glitzy and glam, so it's perfect for a party!
Looking for formal attire? We also have dressed our wax amaryllis in the suavest and most debonair tuxedo there is! Our tuxedo amaryllis is ready for a night out on the town. Perfect for holiday parties and to ring in the new year in style.
But let's not forget. Yes, the sweaters, the glitter, and the glam are amazing. But what's really the star of the show? The gorgeous large red blooms of the amaryllis! There are countless ways to dress up your amaryllis this year. From sweaters to glitter and everything in between, make sure to get your beautiful red blooming amaryllis for this season. Include your holiday amaryllis in your own unique Christmas displays.
Florissa's amaryllis are great for checking items off your holiday shopping list. Christmas is a time when teachers get overwhelmed with a pile of gift cards to local coffee shops. As welcome as coffee always is, it is always nice to give a uniquely curated present to your child's teacher and show a more personal touch. Christmas amaryllis are a fun and easy gift to give a teacher.
The holiday season comes with many Christmas parties. Amaryllis are perfect for a hostess gift. Slow down and relax this holiday season and make shopping easier. Have an aunt that's hard to buy for? Or maybe you need a present for a yankee swap (white elephant) game? Pick up a holiday amaryllis!
Dress up your holiday season with festive amaryllis this year. Get your holiday sweater, glitter, and glam amaryllis at your local garden centre. These beautiful and festive flowers are perfect for checking a few things off your Christmas shopping list. Contact us to find a retailer near you.