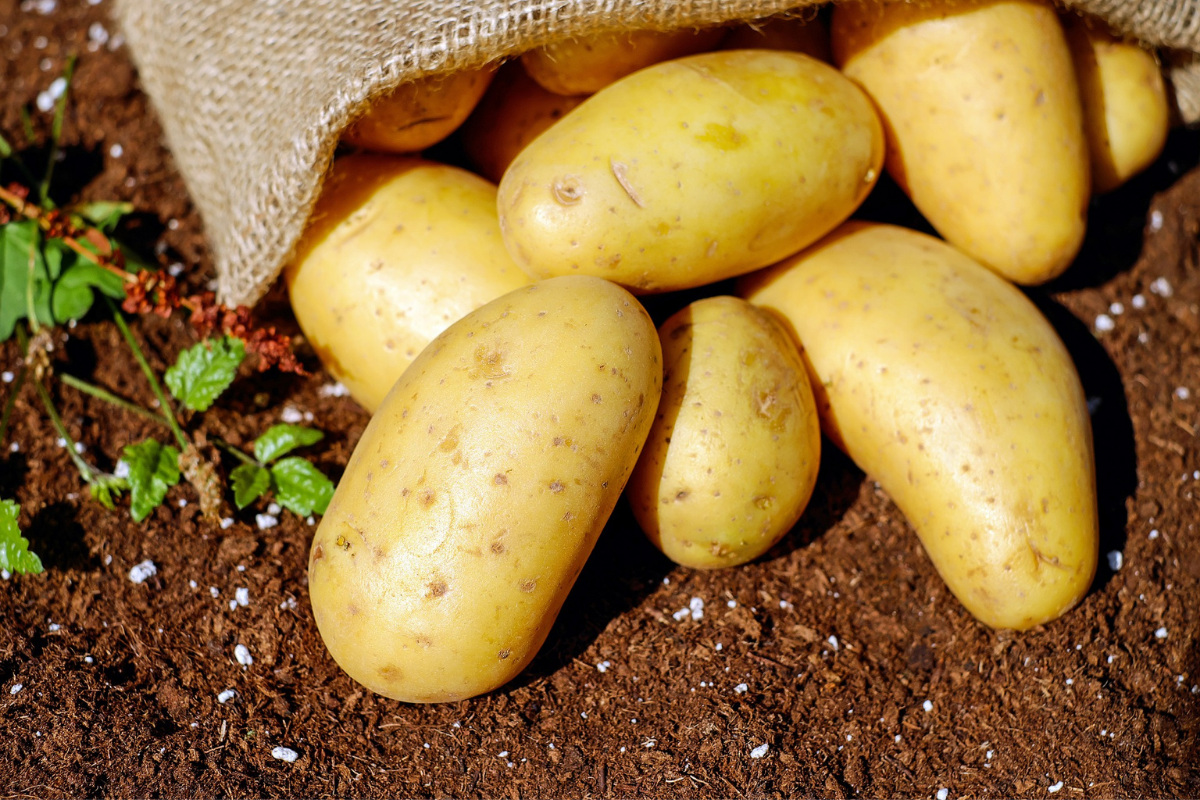 Grow Your Daily Dose of Fruit and Veggies
A relaxing way to enjoy the outdoors is to grow your own fruits and vegetables. There is nothing like the taste of homegrown vegetables and fruit from your garden or patio. There is a lot of pride in picking your own berries for a homemade pie or harvesting potatoes for a delicious side dish. This year there are mouthwatering new berries, potatoes and vegetables to add to your garden.
There are two tasty new types of strawberries. Don't let their names deceive you, 'Cherryberry' and 'Raspyberry' are in fact strawberries! 'Cherryberry' produces dark red berries with a tasty cherry flavour. 'Raspyberry' is a deep red berry with a raspberry flavour. Both are June bearing and have a long fruiting season!
Potatoes are a staple ingredient in meals, and an easy side dish. All of our seed potatoes are Canadian grown and certified. This year we have three new high yield potatoes, 'Colomba', gourmet 'Alaska Bloom' and organically grown 'Gemstar Russet'. So if you enjoy your potatoes roasted, baked, French fried, chipped, or mashed, there are so many appetizing varieties to choose from.
A new and exciting addition to our vegetable line up this year is spicy Wasabi! Popular for serving with sushi, wasabi is also tasty in salad dressings, marinades, and dips. There are also many health benefits to eating wasabi. From reducing inflammation to helping to fight infections. Add some to your garden this year to elevate your taste buds.
Growing your own produce is an inexpensive way to have fresh and healthy food in your home. In the last few years there have been more people growing vegetables and fruit in their gardens. Growing berries, potatoes and other vegetables is not only enjoyable and relaxing, but also economical. Producing a homegrown crop is a fun and tasty way to get your recommended dose of fruit and veggies!
Ask for these varieties and many others at your local garden centre. Remember to contact them to ask about their shopping options. Looking for a retailer near you? Visit Find a Retailer Near You.