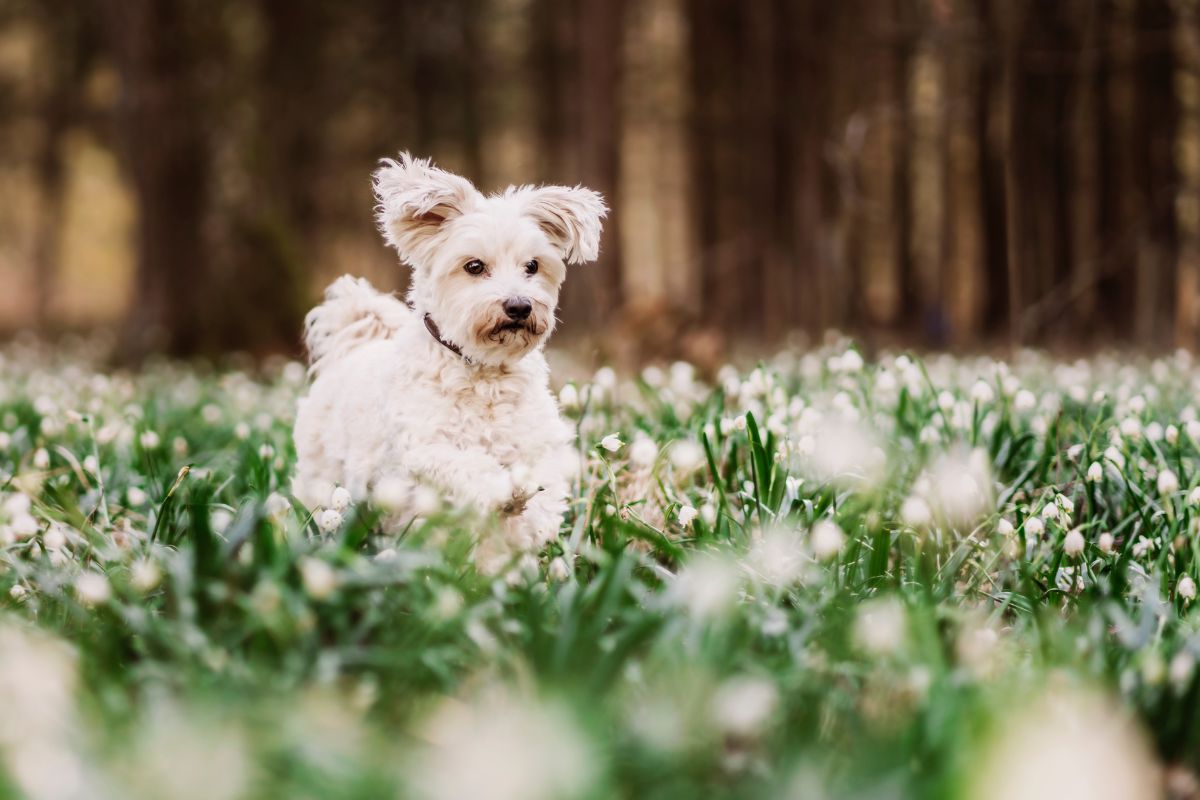 Dog Friendly Plants
With the vast variety of plants and flowers, it's easy to get excited about enhancing our gardens, planting a new perennial or potting up a container of flower bulbs. If you have a special canine friend in your life, consider planting dog friendly.
Our pets enjoy our yards and gardens as much as we do, it's a place to have fun, play, and bond with each other. Choosing plants that are more agreeable to our pets eases worries that they'll nibble on something that's not good for them. To help gardeners and pet parents, we've compiled a listing of the dog friendly plants that Florissa retailers carry.
This list is only intended as a guide. If you think your pet is showing a bad reaction having eaten any plant or flower, please contact your veterinary clinic for advice or immediate treatment. Just like people, our pets can be sensitive and show allergic reaction to any plant.
Actaea – Bugbane
Ajuga – Bugleweed
Alcea – Hollyhock
Astilbe – Astilbe
Aquilegia – Columbine
Bergenia – Heartleaf Bergenia
Buddleia – Butterfly Bush
Campanula – Bellflower
Centaurea – Corn Flower
Coreopsis – Tickseed
Cyrtomium – Holly Fern
Dryopteris – Leather Wood Fern
Echinacea – Cone Flower
Echinops – Globe Thistle
Geranium – Cranesbill
Gypsophilia – Baby's Breath
Helianthus – Sunflower
Hemerocallis – Day Lily
Heuchera – Coral Bells
Hibiscus – Rose of Sharon
Incarvillea delavayi – Hardy Gloxinia
Jasminium – Jasmine
Knifophia – Torch Lily
Liatris – Blazing Star
Lilium oriental – Oriental Lily
Lilium speciosum – Species Lily
Lilium tigrinum – Tiger Lily
Liriope muscari – Turf Lily
Monarda – Bee Balm
Nepeta – Catmint
Phlox subulata – Moss Phlox
Phlox paniculata
Potentilla – Cinquefoil
Rudbeckia – Cone Flower
Scabiosa – Pinchusion Flower
Sedum – Sedum
Sempervivum – Hens and Chicks
Thyme – Herb Thyme
Veronica – Speedwell
Viola – Violet (seeds are toxic)
Bulbs
Note: The species of lilies listed below are considered 'safe' for dogs. However, cats are especially vulnerable to lilies, which can cause acute kidney failure.
Agapanthus – Lily of The Nile
Freesia – Freesia
Liatris – Blazing Star
Lilium Asiatic – Asiatic Lily
Lilium longiflorum – Trumpet Lily, Easter Lily
Lilium oriental – Oriental Lily
Lilium speciosum – Species Lily
Lilium tigrinum – Tiger Lily
Muscari – Grape Hyacinth
Sinningia – Gloxinia
Small Fruits
Note: The following small fruits (in small amounts) and plants are considered safe for dogs. Be sure to choose organic options for fertilizers and pest control in your garden.
Fragaria – Strawberry
Rubus – Blackberry
Rubus – Raspberry
Vaccinium – Blueberry